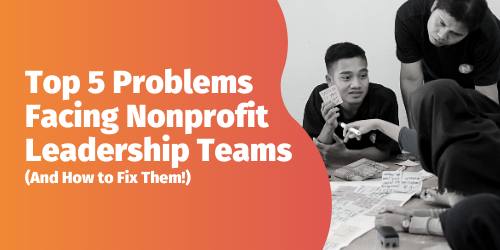 Get Your Copy Today!
What allows a nonprofit to thrive? There are quite a few contributing factors — a clear vision, a dedicated staff, energized constituents. But those alone are likely to be found at any and every organization. What truly pushes a nonprofit over the top is strong leadership.
Great nonprofit leadership will take those individual elements and unify them to create a message that resonates with staff, donors, and constituents alike. Anyone can step up to be a great leader, regardless of role, as long as they're supported by the right tools and information. That's why we partnered with NonProfit Pro for the 2019 Nonprofit Leadership Impact Study.
The study uncovered the top challenges nonprofit leaders face as they try to grow their organization. Today, we're expanding on those findings, bringing you actionable solutions to improve the overall health of your organization.
What You'll Learn:
Tips for thinking sustainably, and finding additional resources that work for your budget
How to create a positive work environment that keeps your best staff members happy and motivated
Cost-effective methods for acquiring new donors, and keeping the ones you've earned so far