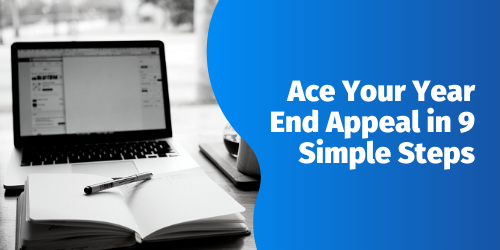 Get Your Copy Today!
In theory, crafting a moving message after a rollercoaster of a year should be easy. After all, communities are in need, and people are looking for a reason to connect. It's the perfect environment for a simple, winning year-end appeal, right?
Not really. In the nonprofit sector, nothing is ever that easy, and this giving season is going to bring out a ton of outstanding asks from organizations of all kinds. And while you're not competing for money, but you are competing for your donor's attention. So how do you stand out in a sea of 'now-more-than-ever's?
It's simple. You focus on telling your story that creates an emotional connection between your organization and your audience.
In this ebook, you'll learn how to:
Craft a winning segmentation strategy that gets your message in front of the right audiences
Give every donor the VIP treatment with easy-to-implement personalization techniques
Create a follow-up plan that lays the foundation for more giving in the new year