Founded in 2011, Ride2Revive's mission is to provide "Miles of Smiles on the Road to Recovery" with memorable, adrenaline-filled experiences meant to distract children from their health related struggle and revitalize their senses.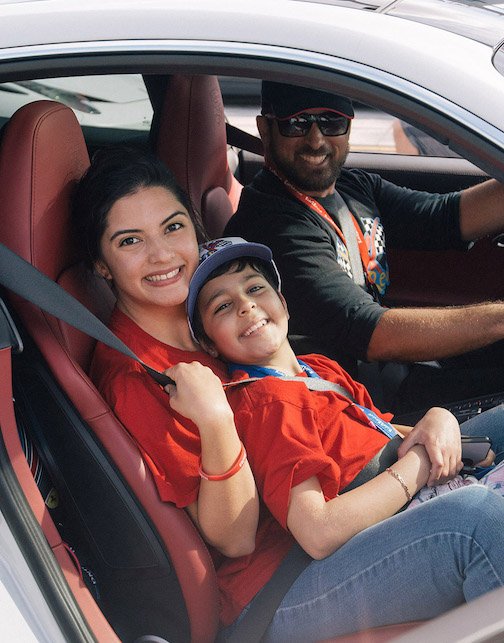 Ride2Revive conducts a private annual event that now involves 500+ people—volunteers, drivers, children and their families—to give children struggling with serious medical conditions a day to just be themselves.
With no full-time staff at the organization, Executive Director Valerie Kaye knew she had to move away from Excel sheets if she wanted to continue to grow the foundation and impact more families. Their event in 2020 occurred in the beginning of March, right before everything shut down for COVID-19. When it was clear no event was going to happen in 2021, Kaye took the initiative to rebrand her organization, build a new website, and implement a CRM system.
"Everyone from Neon is amazing and so helpful. I enjoy that everything is connected, like Neon Pay with my website. It's made my life so much easier."
–Valerie Kaye, Executive Director, Ride2Revive
Due to the complexities of their annual event and the need for multiple registration forms in addition to donation forms, Ride2Revive selected Neon One because of the ability to customize forms and automate processes, saving Kaye tons of time. Now, Kaye is able to track each child's family with details of parents and siblings. She can also easily collect all the data—make, model license plate, etc.—she needs for her volunteer drivers.
Currently in their second year of using Neon CRM, Kaye is realizing even more time savings as she can easily update templates and workflows. And, in the first 16 days of registration for 2023's event, they've received more registrations than any previous year.
Implementing Neon CRM positioned Ride2Revive for the future, where they hope to expand the event to other cities. Every year, Kaye is contacted by people throughout the U.S. who would like to do a Ride2Revive event in their city, and automating processes made this a realistic possibility.
Ready to move away from spreadsheets and spend more time on strategy instead of administration?