About Michigan Farmers Market Association
Michigan Farmers Market Association (MIFMA) was founded in 2007 to work for and with farmers and farmers markets to create a thriving marketplace for local and farm products. Each and every one of their members represents the numerous farmers at each market, as well as the thousands of visitors to that market.
In the past 10 years, the number of farmers markets in Michigan has grown from 90 in 2006 to more than 300. Today, they continue to carry out their mission to advance farmers markets to create a thriving marketplace for local food and farm products, placing farmers markets at the forefront of the local food movement and works to ensure all residents have access to healthy, locally grown food.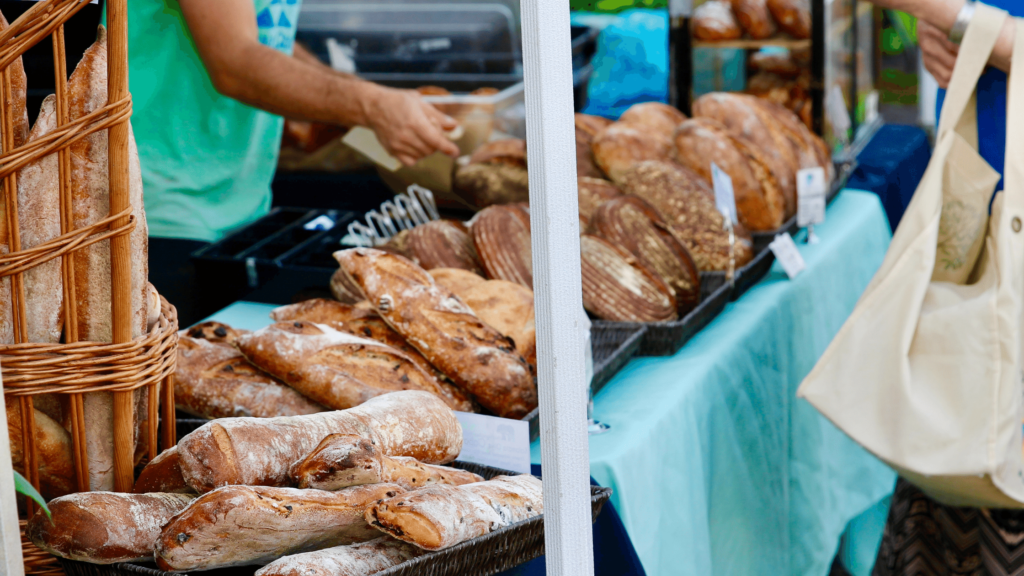 "With Neon CRM giving has increased."
Emily Beutel, Design & Branding Specialist
When MIFMA was founded in 2006, only three farmers markets in the state were accepting federal food assistance benefits through the Supplemental Nutrition Assistance Program (SNAP).
Now, 164 farmers markets accept SNAP, and many participate in the Double Up Food Bucks Program, created by fellow nonprofit Fair Food Network, which allows SNAP clients to double their farmers market purchases up to $20 per visit. This incentive program is now operating nationwide.
One of the most successful and important programs of MIFMA is Hoophouses for Health. This program helps families with young children get access to fresh, nutritious food, such as fruits and vegetables.
A hoophouse is a structure that is used to extend the growing season. With the harsh winters of Michigan, many crops can't be grown outside for several months a year. This is only one of the very valuable programs that MIFMA works on each year. But it is a great example of the innovative work that they are able to assist and support.
Before Neon CRM
Prior to using Neon, all of their online payments went through a simple PayPal button. They didn't have an effective way to designate membership levels, donations, and the cost of events.
The system they had before Neon CRM wasn't working for them. They had a custom-built Access database to track and manage membership, but it wasn't flexible or easy to use for staff. That meant they couldn't run reports effectively, and simple tasks like printing membership packets were a major time and resource investment for staff.
The Goal
Find a nonprofit software solution that can grow and scale with their growing number of members and events.
The Outcome
72% increase in members
Since becoming a Neon client in 2014, Michigan Farmers Market Association has experienced tremendous growth. When they started with Neon CRM, they had 286 members and have grown to 493 (and counting)!
---
Their Neon CRM Solution
For Michigan Farmers Market Association, one of the biggest benefits of investing in Neon CRM has been the ability to grow and innovate.
Software that Grows with You
When Michigan Farmers Market Association purchased Neon CRM three years ago, the system was a all-in-one approach to what they needed: tracking memberships, taking dues payments, registering for events, sending individual and mass emails, and collecting donations and sponsorships.
The system has continued to grow and change, allowing them to expand their operations as well. Emily continued to explain, "We are using Neon in some complex and less traditional ways, and everyone [at Neon One] has been figuring out how to make it work for us."
Increase Donations & Event Registrations
Since making use of the tools in Neon CRM, they have not only seen their membership grow, but they have seen an increase in donations and event registrations. Their event registrations have increased by 57% in the last 3 years.
Advice for Nonprofits
From Michigan Farmers Market Association
When Michigan Farmers Market Association started using Neon CRM, the staff had five employees; they have now grown to 12.
Emily recommends, "From the beginning, make a plan for the modules you plan to use and decide on a timeline. Make sure your staff is well trained and make sure they can access the information in the system. It's meant to be user friendly, so everyone should be able to go in and get the information they need."
Michigan Farmers Market Association didn't have the funding for Neon CRM's data migration. Instead, they had an intern self import their data, but it took them some time to get the data ready because it was so messy.
"Although time-consuming, it was a really good way for us to go through our data and sort through it." Emily recommends to other organizations that, if they are able to, choose the professional import from Neon One, but if not, "go through and clean your data before you move to the system, don't pull the information you don't need or want."
Get a richer understanding of your supporters by managing your operations from one centralized system