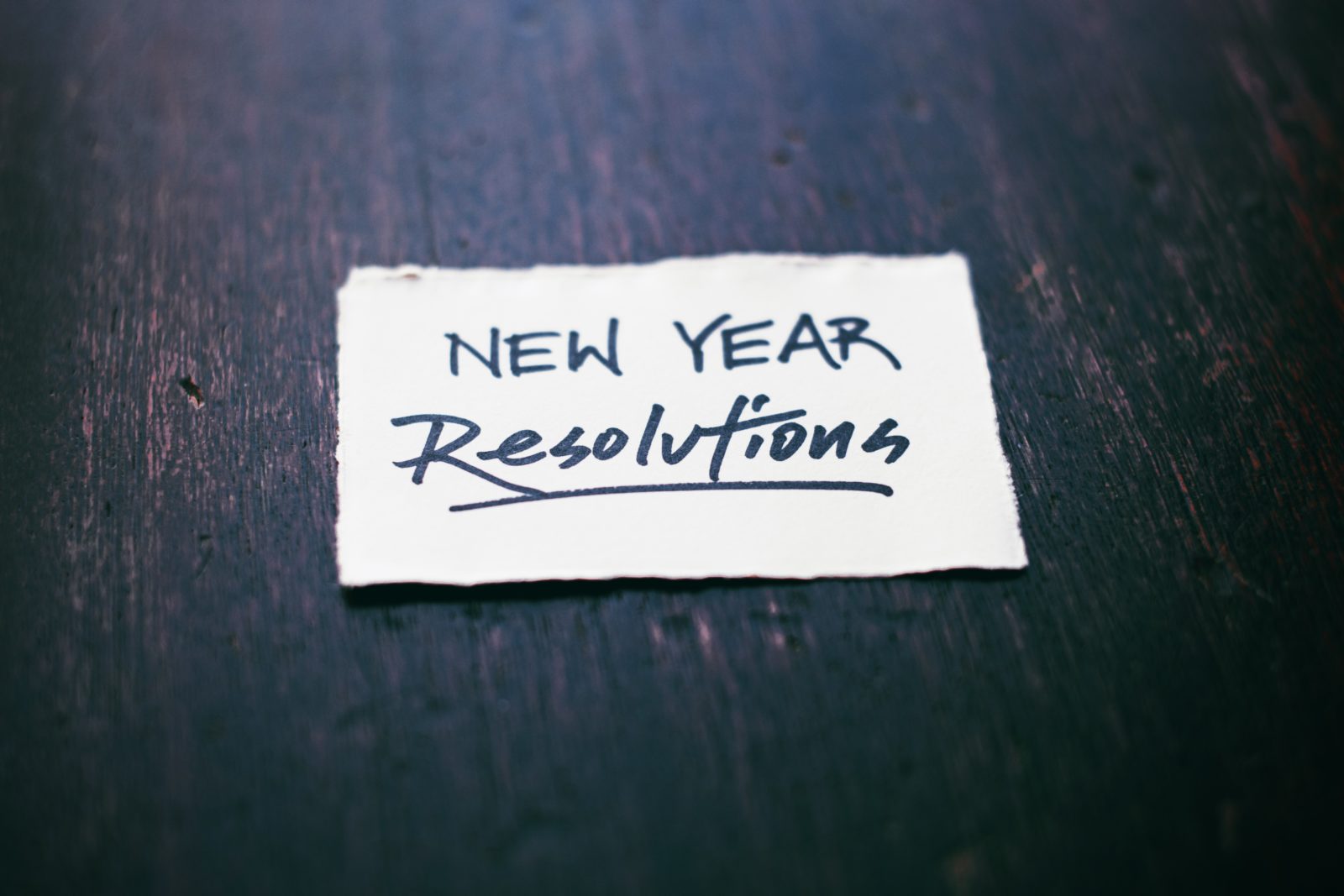 Whether it's the beginning of a new calendar year, the start of a new fiscal year, or simply a day you want to make a positive change, one of the best resolutions you can make is to stay current with nonprofit database best practices. Doing so will help you create better experiences for both your donors and your staff. It's easier to avoid mistakes, create more effective appeals, and connect with your donors when your data is well-managed.
Whether you're using a dedicated donor database like Neon CRM or tracking your supporters in a spreadsheet (psst: We made a donor database template you can use!), these six best practices will help you make the most of your data.
1. Collect the Right Information (in the Right Place)
At the risk of stating the obvious, your donor database is only as useful as the data you store in it. That poses a challenge for any fundraiser: How can you collect enough information about your supporters to create meaningful connections with them without being intrusive?
It can be tempting to ask your supporters lots of questions when they make a gift, register for an event, buy a membership, or sign up to volunteer. But long forms lead to lower completion rates, which means they're not an effective way to gather detailed information about the people who give to your cause. Here are some different avenues you can take to collect valuable information about your donors (and your other supporters), plus some insight into the kinds of data that suit each one.
What Information to Collect on a Donation Form
Resist the urge to collect lots of donor details during the donation process. Instead, keep your form fields to a minimum. Shorter forms tend to have better conversion rates, and collecting lots of donor information during the giving process can result in fewer donations. Instead, focus on collecting only the information you require to process their gift. Get their name, email address, and billing information. That's it!
What Information to Collect With Your CRM
If you're using a nonprofit CRM with built-in donation forms (or if you've connected your online fundraising platform and your donor database using an integration), you're already collecting invaluable information about your donors without asking them for a thing. If you're not using connected systems, you may need to move information manually from your fundraising platform to your spreadsheet. Either way, make sure your donor accounts include:
The date and time of your donor's gift
What form/campaign/restriction they supported
Their giving history (don't forget to include offline gifts, like cash, checks, or in-kind donations)
Other forms of support, like volunteering or board membership
Notes about your interactions with them, including in-person meetings, phone calls, and other communications
Other donor information gathered via software integrations like Windfall Data
As you engage with your donors and update their records, you'll notice how quickly a picture emerges that will help guide future interactions with them. Maybe you notice that one of your donors consistently volunteers at your clinic: They may be an outstanding addition to your board or an advisory committee. You may realize that several of your supporters attended a community event and then immediately made a gift: You may choose to prioritize more community events as a way to reach new donors.
When you keep accurate records of your donors' engagement with your organization, you can identify all kinds of opportunities to build relationships with them.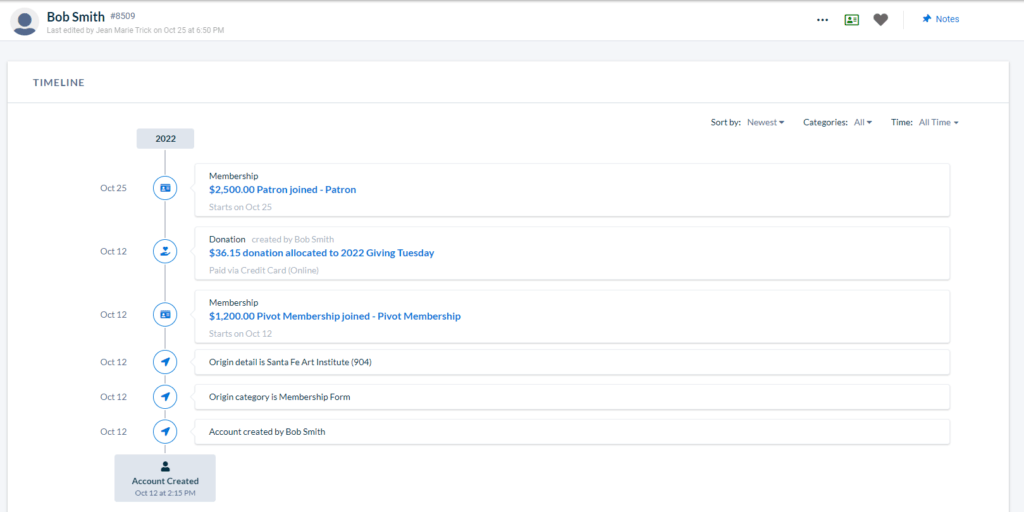 What Information to Collect in Other Ways
There are an almost endless number of ways to get deeper insights into your donors and the reasons they support your cause. One of our favorite methods is through donor surveys. Ask your donors (and your other supporters, too) about themselves. How did they learn about you? What inspired them to get involved? What are their other passions, hobbies, and interests?
One powerful way to leverage donor surveys is to send them to new supporters after they make a gift. Create a special email for new donors that thanks them for their gift and welcomes them to your community. Then, ask them to share a little bit about themselves by taking your survey. Send that letter in the hours and days immediately following their first donation: Your organization will still be at the forefront of their minds, and the warm-fuzzy feelings they associate with their support will make them more likely to share detailed information with you.
Another invaluable way to gather important information about your supporters is good old-fashioned conversation. Whether you're meeting a major donor for an important meeting or chatting with a volunteer at a community event, take some simple notes about important topics that arise. References to their family and friends, information about their career or workplace, and other valuable tidbits of information can be immensely helpful as you build relationships with them. After your interaction with them, enter your notes in your CRM. When you interact with them in the future, check their donor account first to refresh yourself on the details of your last meeting. You'll make them feel special, and that will help you build a thriving relationship with them.
2. Create a System for Formatting Donor Data
Based on the CRM you use, some of the data you collect may not flow neatly from one platform to another. Even the most feature-heavy CRMs will entail some manual entry: You can connect your CRM to your donation form, but you can't connect your in-person meetings!
Make sure you create a standardized process for recording donor data in your CRM. This will be especially important if you are using multiple platforms, and even more important if you aren't using integrations to move your data from one place to the next. Take some time to outline how you'll manage different types of data. Put together one easily accessible resource that answers questions like:
How are things capitalized?
How do you format dates?
How will you create donor IDs if your CRM doesn't do it for you?
Do you categorize your donors? How do you do so?
How do you keep notes? When do you update them?
If you're not using native integrations, are your form fields mapped correctly between your CRM and other platforms?
Standardizing your manual data entry processes will be an immense help down the road. You'll more easily be able to access, sort, and use your data, and it will help you communicate more effectively with the people who support your cause.
3. Train Others to Use Your CRM
At first glance, this nonprofit database best practice may be confusing. Wouldn't it be easier to have only one or two people use your CRM? Won't too many cooks spoil the broth?
Not necessarily. Training others to use your CRM can have an important upside—it can save you both time and headaches. Instead of asking you to pull reports for people, process checks and other non-digital donations, record notes, and reconcile bank statements, your colleagues will be able to do things on their own. It will help your coworkers be more efficient, too: Instead of waiting until you have time to pull a report or look up a donor, they can do it right away.
Make sure others at your organization know how to use your CRM to pull information they need. And remember that data input system you just worked out? That will help you keep your data consistent, even when other staff and volunteers are using your system.
A note for Neon CRM users: You can add unlimited users to your account, and there are lots of ways they can learn to use the different tools in the platform. When you add users, they can easily access help desk articles, Neon One Academy courses, product-specific webinars, and more.
4. Keep Donors' Information Safe
Data leaks are serious business. In addition to compromising your donors' information, they can be deeply damaging to your organization. They're expensive—the average cost of a data leak is more than $4 million. Even a fraction of that amount can be devastating for a nonprofit.
Beyond the immediate cost of legal council, PR efforts, repayment, and even fines, data leaks can have far-reaching consequences. They erode donors' trust in your nonprofit and may dissuade them from giving again in the future. Rebuilding that trust can be a long and arduous process.
That's why this nonprofit database best practice is, well, best practice. Take steps to ensure your organization is doing everything it can to keep your donor data safe. It's important to stay compliant with legislation about how your organization collects and uses donor information. For example, your donors shouldn't receive any information from you unless they've opted into your emails. Based on your location—and your donors' locations—you may also need to have policies in place about what data you collect, where you store it, and how you use it.
It's also important to stay in line with PCI Compliance requirements. If this isn't a familiar concept to you, you may enjoy this article that explores Neon One's PCI compliance program, what PCI Compliance entails, and why it's important.
5. Audit Your Data
The word "audit" can elicit cringing from even the most seasoned fundraiser. But audits don't have to be painful! Regularly checking your data can help you catch and fix small issues before they become huge problems.
Periodically, spend some time going through your donor database and spot-checking donor accounts. As you look, ask yourself: Is everything formatted correctly? Is any information missing? Are all important fields populated?
If you find any consistent errors, do a little digging to figure out the root cause. You might find someone isn't following your data entry system, or you may notice that an integration is incorrectly set up. Whether you choose to check your records weekly, monthly, or in some other cadence, doing so consistently can save you time and money down the road.
6. Clean Out Your Database
Do you have any long-lapsed donors who haven't given in years? Do you have any donors who have passed away or lost touch? You may want to delete those accounts.
There are two reasons for this. If you use a donor database that's priced by your number of records, those inactive donor accounts can cost you money. It doesn't matter if emails to that donor's address bounce or if they haven't given in years—if they're in your system, it counts towards your limit.
The second reason is that those outdated records can still cause some issues, even if you use a platform that bills based on revenue instead of the number of contacts. Outdated addresses mean you could be spending money on printing and mailing letters to people who will never receive them. High bounce rates due to expired email addresses can damage your email deliverability or, worse, put you at risk of accidentally emailing a spam trap.
Cleaning out your database can also help you avoid some of the nonprofit industry's most infamous horror stories, like alienating a whole family by continually sending appeals to a long-deceased relative or trying to communicate with unhappy former supporters. Take some time once or twice a year to review your donor accounts and eliminate any records you feel warrant removal.
Conclusion
Keeping your donor data clean and well-maintained is important. You'll create a better experience for your supporters, make yourself and your coworkers more effective, and protect your nonprofit from unnecessary risk and expense.
Neon CRM can help! In-platform tools like our unlimited donation forms, peer-to-peer campaigns, email system, and more are all connected. That means all of your donors' information and activities are automatically recorded in Neon CRM. If you're using other platforms, our extensive catalog of integrations makes it easy for you to reduce the need for manual data entry. Simply connect your Neon CRM account to other popular nonprofit tools and automatically update your records. Other tools, like our included PCI compliance program, automatic mailing address updates, and more make it easier for you and your team to keep your donors' information up to date.
Want to learn more? We'd love to talk to you! Schedule a quick call with our team to share your needs and goals; we'll follow up with a personalized tour of the tools that will help you the most. Get started below!
Join the discussion in our Slack channel on connected fundraising