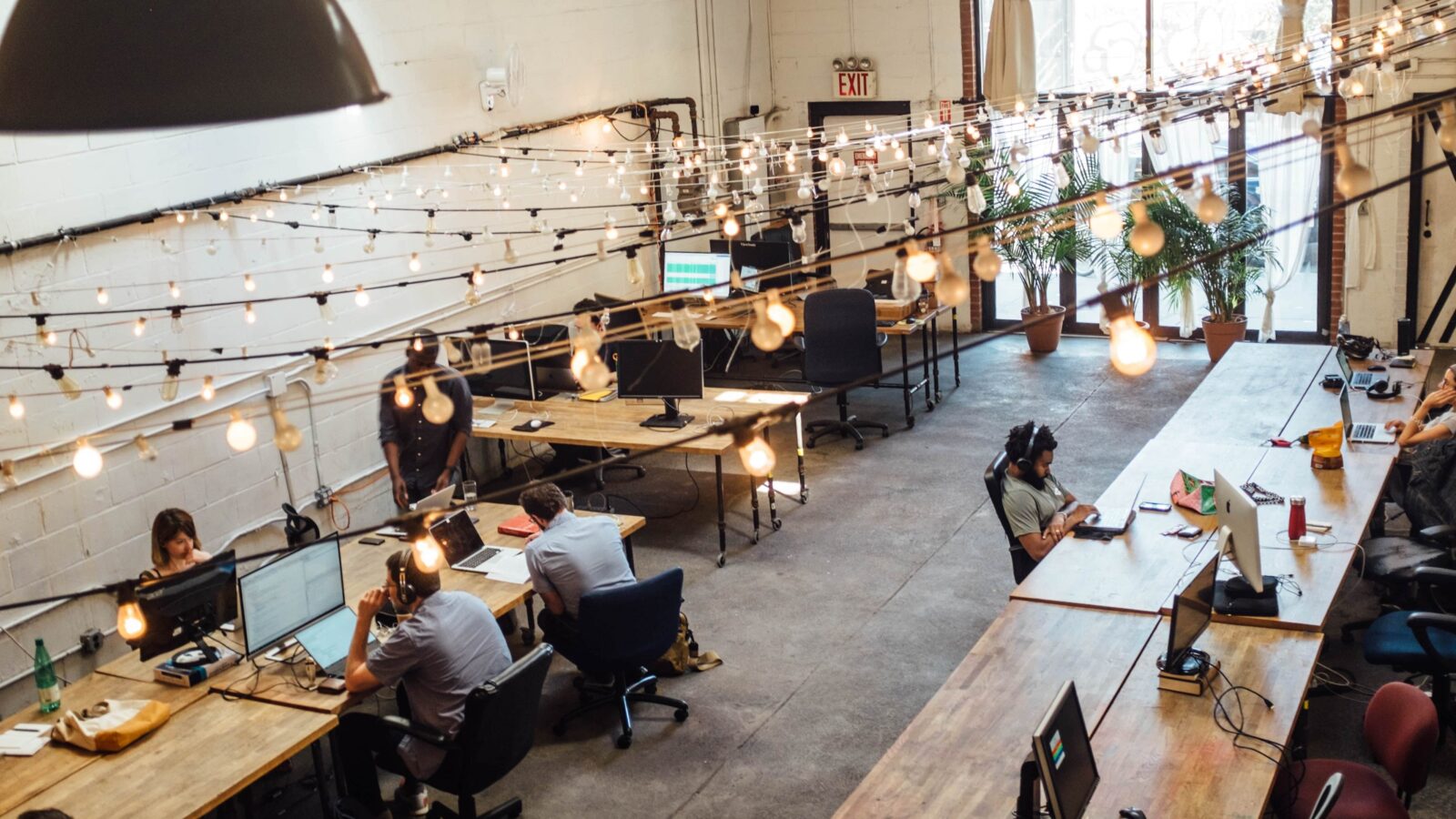 For member-based nonprofits and associations, figuring out what membership benefits you'll offer is one of the most important decisions your organization will make.
The right benefits (paired with the right mission) can entice new members, encourage existing members to stick around, and provide your organization with the stable revenue base it needs to live out its mission.
In this article, we'll cover 22 different types of membership benefits that your nonprofit could potentially offer its members. To help you keep them all straight, we've divided them into the following categories:
Alright, we've got 22 different member benefits to cover. Let's get at it!
Essential Membership Benefits
These are the most important benefits nonprofits and associations can offer their members. In other words, your organization should probably be offering members these four benefits in one form or another.
1. Access to Exclusive Content
One of the primary benefits of joining a membership-based organization is gaining access to exclusive content. This might mean educational resources, research reports, and industry insights that non-members cannot access. For professional associations, these resources can help your members stay informed and up-to-date in their field. If you're looking for a good way to start offering exclusive content, try a members-only newsletter.
2. Networking Opportunities
Signing up for a membership often opens doors to valuable networking opportunities. Members can attend events, conferences, and seminars to connect with like-minded individuals. Online forums and communities with members-only access can also provide a platform for people to exchange ideas and collaborate. Think about the ways you can help your nonprofit's members connect!
3. Discounts and Savings
Many organizations negotiate member-only discounts for their members. This might include discounts on products, services, or even group buying power, where members can benefit from bulk purchasing discounts. Partner discounts with related organizations can also be a significant incentive to join. See what kinds of partnerships your nonprofit can build with related organizations in your field to benefit your members.
4. Advocacy and Representation
Membership-based nonprofits often advocate for their members' interests—and associations are usually formed for expressly that purpose! These organizations engage in lobbying efforts, provide their members representation in decision-making processes, and run public awareness campaigns that benefit their members and the industry as a whole. When it comes to advocacy, the two keys are making sure that your members can offer their input and communicating the impact of your advocacy back to them.
Professional Development Benefits
For professional associations, helping members develop their careers is one of the best benefits you can possibly offer them. Here are three different ways you can do that.
5. Training and Workshops
Your nonprofit can offer training programs and workshops where members enhance their skills and industry knowledge. Many organizations also provide certification programs that can boost members' career prospects. Becoming a go-to educational resource for members—or even a place where they can obtain needed credentials—is a great way to make your association indispensable.
6. Mentorship Programs
Mentorship programs connect experienced professionals with newcomers, providing guidance, skill transfer, and personal growth opportunities. This is not only beneficial to mentees; it's also rewarding for mentors. This might be difficult to offer with a brand-new organization, but once you've been around for a while, this is a benefit you should seriously consider offering.
7. Job Boards and Career Services
Your organization can maintain a job board with job listings relevant to your members' field. Some nonprofits also offer services like resume reviews and career counseling to help members advance in their careers. Maintaining a useful and up-to-date job board is a surprisingly time-consuming process, so don't commit to offering this benefit until you're sure your nonprofit can deliver.
Community Engagement Benefits
Lots of people like the idea of giving back to their community, but it can be hard for them to nail down how they'll do it. That's where your nonprofit can step in. Save your members from annoying decision fatigue with these four benefits!
8. Volunteering Opportunities
For members looking to give back, memberships often include volunteering opportunities. Some of these opportunities might be tied to their professional skills—-like offering software engineers the chance to lead a coding workshop for at-risk youth—or they could simply be opportunities in their area, like a river clean-up.
9. Community Outreach Programs
The volunteering opportunities mentioned above usually involve highlighting opportunities other nonprofits offer. But with a community outreach program, your organization is creating its own ways to give back. Think about how your members can bring their shared skills and perspectives to benefit your community.
10. Recognition and Awards
With this benefit, you're giving back to your members with recognition for their contributions. This could involve spotlighting them in your nonprofit's publication or giving out awards that highlight excellence in your field. And if awards are part of your annual fundraising gala, that's a great way to boost attendance and engagement in the event.
Communication & Information Benefits
One of the ways that memberships deliver value is by helping members stay in-the-know and ahead of the lack. Here are three benefits that you can use to provide members-only info.
11. Newsletters and Publications
Sending out a regular members-only newsletter with important information and updates is pretty much standard practice. But your nonprofit could up its game with a publication—like a trade magazine or a members-only section of your website—-that offers member stories, industry updates, and best practices.
12. Webinars and Seminars
Webinars and seminars are a common benefit for members, offering educational content, expert guest speakers, and interactive Q&A sessions that allow members to expand their knowledge and skills. Webinars are fairly easy to put on and can be viewed by your members no matter where they are. With in-person seminars, you can also include networking opportunities—two benefits for the cost of one!
13. Access to Research and Data
Access to research reports, market trends, and extensive research libraries is another perk that your organization should seriously consider making available for members. If you have the resources, creating your own expert reports can really set your nonprofit apart and build your reputation as a serious industry authority.
Financial & Support Benefits
Supporting your members financially through grants or with free professional services could really set your association apart. After all, most people love a perk that saves them actual money.
14. Grants and Scholarships
Many organizations offer educational grants, research grants, and scholarships for members or their dependents. Obviously, a grant or a scholarship will involve money, something that an early-stage organization might not have. See if there are ways that you could partner up with other organizations or institutions to make a grant available to your members.
15. Legal and Consulting Services
Legal advice, consulting support, and financial planning services can be available to members, providing essential support in both personal and professional matters. For professional associations, access to layers with experience in the legal ins and outs of your members' field will be a huge benefit.
16. Insurance and Health Benefits
Some organizations offer health insurance plans, liability insurance, and wellness programs to ensure their members' well-being and peace of mind. For newer organizations (and many mid-size nonprofits, too), offering healthcare is probably out of the question. But professional associations of all sizes should look into liability insurance options for their members.
Technology & Tools Benefits
There are plenty of software programs and digital tools out there that would make your members' lives easier—so why not grant them access as one of the benefits of membership?
17. Access to Software and Tools
Membership to your nonprofit can include access to software licenses, productivity tools, and co-working platforms, which can be incredibly useful for professionals. If you don't have the financial resources to cover the full cost of a software license, see if you can pivot and secure your members a group discount.
18. Online Learning Platforms
Offer an online learning platform that provides members with access to e-learning courses, skill-building resources, and e-books that aid in continuous learning and growth. LinkedIn Learning has a ton of in-depth courses covering pretty much every professional skill and topic under the sun. As a jumping-off point, look into the cost of offering LinkedIn Learning courses to your members.
Feedback & Evaluation Benefits
Don't be confused: We're not saying that you should offer to evaluate your members for free. That might be useful to them, but the promise of honest feedback will not tempt most people to sign up for a membership.
Instead, offer your members the chance to give feedback to you.
19. Surveys and Feedback Mechanisms
Your members' input is valuable, and successful membership organizations often conduct member satisfaction surveys to gather feedback. This information helps in continuous improvement and tailoring benefits to member needs. The key will be demonstrating to members how their feedback has led to real changes and improvements.
20. Performance Metrics and Reports
Transparency is vital, and your nonprofit should provide performance metrics and progress reports to demonstrate the impact that your organization is making as well as the benefits of individual membership. If you're a professional association and you can't show members how your group is making a difference, then you're in trouble.
Personal Growth & Well-Being Benefits
Finally, here are two ways that your nonprofit can give back to members by helping them take care of themselves.
21. Health and Wellness Programs
Health and wellness programs, including fitness classes, mental health resources, and stress management workshops, can contribute to your members' overall well-being. Look into potential partnerships that can help you offer these services to members at a reasonable (or possibly not) cost.
22. Personal Development Workshops
Personal development workshops, such as leadership training, time management, and goal-setting sessions, can help your nonprofit's members grow personally and professionally. Look into what kinds of workshops you can offer in-person, and which ones might work well as an online webinar.
Manage Your Memberships with Neon CRM for Associations
Now that we've laid out all 22 membership benefits for you, we have to deliver the bad news: We can't tell you what perks or benefits are going to work best for your nonprofit's members. The right mix will depend on who your members are, what cause brought them all together, and what resources you have to offer.
One thing that will help you manage your member benefits (no matter what kind of perks you're offering) is a robust membership management system like Neon CRM for Associations. This cloud-based software suite combines all the power and functionality of Neon CRM with membership-specific features covering forms, events, members-only pages, applications, renewals, and more.
If you'd like to learn more about Neon CRM for Associations, just click the button below to request a personalized demo!
Join the discussion in our Slack channel on connected fundraising