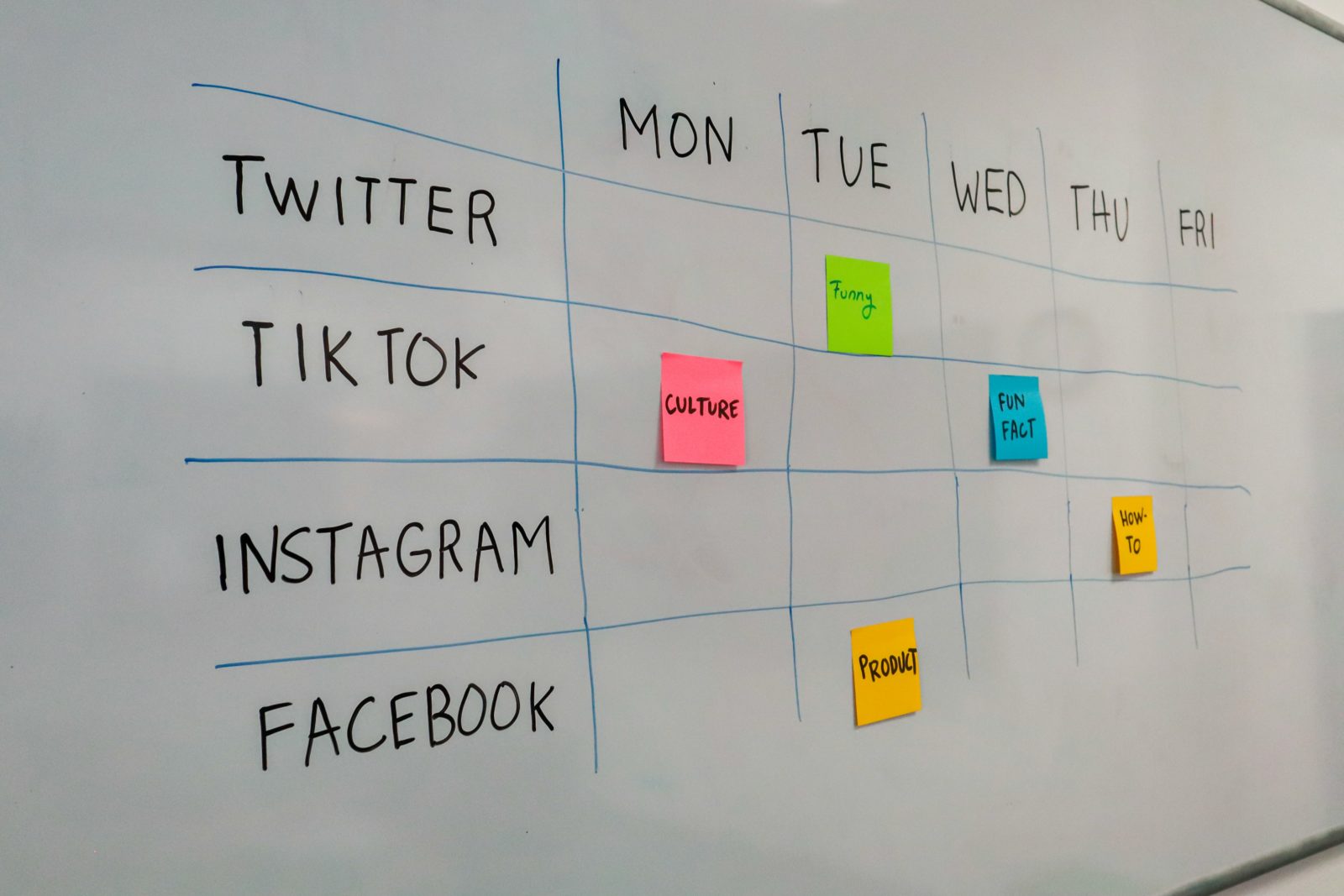 It's estimated that 4.9 billion people worldwide use social media in 2023. It's where people go to connect with friends, creators, and causes. This presents a huge opportunity for nonprofit organizations—that's a lot of potential supporters to connect with! But reaching them isn't always a simple matter of just posting and hoping for the best. A nonprofit social media strategy helps make sure your efforts are effective in putting your organization's mission out there and reaching the people you want to reach.
Why Should Nonprofits Invest in Social Media?
Social media is, in fact, an investment. While you may not invest money at first, it takes time to create social media captions, graphics, and videos and interact with people who comment and send messages. But the benefits of social media for nonprofits are worth that investment.
Most importantly, nonprofits benefit from the online community that social media provides. Social media platforms offer a large audience and a way to connect with current and potential supporters online. This especially comes in handy when you're running fundraising campaigns, trying to increase brand awareness, or participating in big, global giving days like GivingTuesday.
When you invest time and resources into anything, you want to make sure you're getting the most out of it. Social media is no exception. Developing a nonprofit social media strategy helps ensure your posts are well received by your intended audience.
How to Create a Nonprofit Social Media Strategy
It can be tempting to just post haphazardly and hope for the best. Don't fall into this common temptation—build a social media strategy for your nonprofit instead! A social media strategy will give your organization the plan and guidance you need to have success on social media. Here's how to get started.
1. Set Up a Content Calendar
A content calendar is a must-have piece of your nonprofit's social media strategy. Having a plan for what and when you'll post helps make sure it actually happens. A content calendar doesn't have to be as advanced as it may sound—many organizations, especially as they're getting started on social media, choose to use a spreadsheet. The columns on the spreadsheet can simply include the date, time, topic, caption copy, and graphic/photo for each post.
Most social media management tools have built-in content calendars you can use to plan your nonprofit's posting schedule. And, as you post more often, you'll be able to see analytics that show the best days and times to post for your audience and adjust your schedule accordingly.
2. Define Your Target Audience
Ideally, you want everyone to donate to your cause. But there are likely a few specific types of people who are most likely to be interested and want to get involved. For example, if you're an environmental nonprofit, your social media posts should speak to people who are concerned about environmental issues.
This is why it's important to know your target audience before you start posting on social media and build your nonprofit social media strategy around appealing to this target. In the marketing world, we call this process developing a "persona." A persona is a type of character that you can visualize when creating any of your communications, including social media posts. What are their interests? What demographics do they belong to? How old are they? What is their job title? How large is their income?
This information may seem irrelevant to social media, but it's key in making sure your posts resonate with the right people.
3. Establish Social Media Guidelines
Your nonprofit's social media presence can help or hurt your brand. It all comes down to what you post and how you interact with your audience. Posting irrelevant or offensive content or building a reputation for not responding to comments and messages can be damaging.
One way to avoid this is to add social media guidelines to your strategy. Guidelines can include roles and responsibilities for your team, for example. Who is responsible for responding to comments and messages? Who should review and approve social media posts before they're scheduled? These safeguards are a key part of your nonprofit social media strategy because they help your team avoid confusion, inconsistency, and maybe even controversy.
4. Choose Your Platforms
Equally important as what you'll post is where you'll post it. Audiences on different platforms respond to content in different ways. Some audiences on some platforms respond best to videos instead of photos, for example.
There are many social media platforms to choose from, but don't feel like you have to choose them all. Choose wisely based on the resources you currently have available and where your target audience typically hangs out online. If your audience doesn't tend to use TikTok and you don't have the resources to create video content, TikTok isn't your best choice.
Look into the various platforms—including Facebook, Instagram, TikTok, Twitter, YouTube, and LinkedIn—and pay special attention to the audiences those platforms attract and how other nonprofits are using them.
5. Analyze Your Inspiration
Seeking inspiration can give you an idea of the types of social media posts you'll want to create. Include "buckets" of content in your nonprofit social media strategy—what topics will you focus on? For example, your buckets might include Client Stories, Impact Numbers, Organizational Updates, and Behind the Scenes.
Explore other nonprofits' social media profiles and ask the following questions:
What do you like about what other organizations post?
Is there anything you've seen that you'd like to avoid?
Which organizations are you most inspired by?
How can you recreate ideas in a way that's relevant to your audience?
6. Pay Attention to Analytics
Every social media platform will provide you with baseline analytics about how your posts are performing and who your audience is. For example, you can access what times of day your audience is usually online (to influence what time you send posts), how many likes and impressions your posts received, whether most of your audience is male or female, etc. Many social media management tools allow you to drill down even further.
These numbers are extremely valuable and can impact your social media strategy in big ways. Instead of guessing what types of content will resonate with your audience, you'll be able to see the top-performing posts and create more similar content. Maybe your nonprofit social media strategy included posting quote graphics, but it turns out quote graphics get the least number of likes. With analytics, you can see this type of information laid out in a dashboard and adjust your strategy based on those learnings.
7. Put It In Writing
It's great to have a social media strategy that you've discussed with your team, but it's better to have a social media strategy in writing. Create a social media strategy document that everyone on your team can reference for what you'll post, when you'll post, where you'll post, who you're targeting, etc.
A social media strategy document for your nonprofit not only helps keep everyone on the same page, but gives you a place to define your KPIs and goals. Having these aspirations in writing holds you accountable and helps track your progress.
Tips for Nonprofit Social Media Success
Stuck on the "what should we post?" part of your nonprofit social media strategy? These ideas will help you get started.
1. Tell Impact Stories
Use storytelling to share about the impact your organization is having and how your donors' support makes it possible. These stories can help educate current and potential supporters on the work you do and inspire their involvement. Social media provides an avenue to share these stories using photos, videos, or text graphics.
2. Get Behind the Scenes
The nature of social media gives you permission to be a little unpolished. Share photos and videos that weren't taken with a professional camera and show your organization's day-to-day activities. For example, you can take your social media audience behind the scenes to see what your staff and volunteers do.
3. Repurpose What You Have
You don't need a ton of resources to get started on social media. It's likely your nonprofit already has content that you can revise and repurpose for social media. Email newsletters, blog posts, impact videos, and quarterly/annual reports all contain content that you can turn into social media posts.
4. Encourage Sharing
A key objective of social media is to create content that people want to share with their followers because getting your content in front of more people helps grow your following and supporter base. Sharable content can include infographics with key industry statistics or impact numbers, quotes from people your organization has impacted, answers to FAQs, inspirational videos, etc.
If you're overwhelmed by the thought of posting regularly on social media, think of it as an exciting opportunity to share your mission with the world. Create a nonprofit social media strategy that defines what you're posting and why, and try to stay consistent with posting on a regular schedule—even if that schedule is just three times per week at first. Whenever you're not sure what to post, return to your social media strategy document for insight and inspiration.
Support Social Media Efforts with a Powerful Nonprofit CRM
Your organization's social media presence can support your fundraising objectives and donor relationships in impactful ways. You need a CRM that allows you to execute fundraising campaigns and effectively follow up on social media-generated leads. Neon CRM was created specifically for nonprofits and includes the tools and integrations you need to automate your workflow, connect with donors, manage communications and marketing, and more.
Ready to learn more? We'd love to give you a tour of Neon CRM's features. Request a demo today!
Join the discussion in our Slack channel on connected fundraising