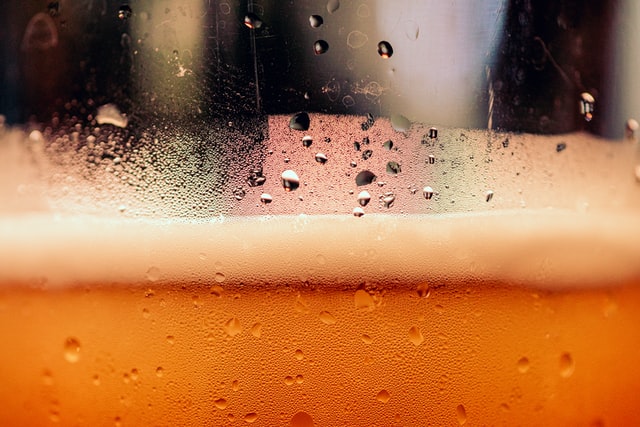 Craft beer is big. Maybe not Super Bowl advertising big, but the United States now officially has more breweries operating than before Prohibition. Beer produced locally accounts for 21% of all beer produced within the United States. That's where a brewery fundraiser comes in.
There's a high likelihood that there's a brewery right down the street from where your nonprofit is operating. Local breweries love helping the community. It gives them a chance to invest in the community, marketing their business, or simply sharing their goods with the people in the area.
So how can your nonprofit make the most of one of the fastest-growing industries in the United States? Find out.
Ways to Involve a Local Brewery
There are a great many ways to approach breweries in your local community to get involved in your charity. Let's walk through four different options.
1. Beer Donations
This is the most obvious and we'll discuss how to ask for material donations below.
But make it worth the brewery's time when presenting the reason you're asking for a material donation of their product. For instance, always check with your venue on if they allow outside vendors to provide products.
Each state has very different laws on how breweries can actually supply donations, so ensure you check your locality's laws when it comes to alcoholic donations. These can be incorporated into any type of event or even turned into a whole festival of craft beers for charity!
2. Merch & Experience Donations
This is always something you can ask for. Local breweries offer an amazing amount of things that can be donated beyond beer. Marketing items include things like coasters, bottle openers, signs, experience packages like brewery tours, and special beer releases.
Don't assume that just because you can't get beer, you can't involve your local brewery.
3. Tap Room Events
If your local brewery has a taproom (and they most likely do) then they may be open to having a special event for your charity for one night.
Some breweries like Lagunitas have turned this into a part of their mission, in which bar sales are directly donated to the charity being featured that night. See if your local brewery is open to this type of event at their space.
4. Charity Beers
This is the most complicated but potentially the most exciting opportunity your nonprofit can do with a local brewery – have a beer made specifically for your mission.
Once a relationship is established, you can try to open up the conversation to having a beer made that with each pint, growler, can, or bottle sold a portion goes to your charity. There are a lot of examples of successful beers to point to.
How To Approach Your Local Brewery
This is where charity best practices should be applied – never ask without making the donor feel special. How do you make them feel special? Let's walk through each step including timing, clarity, and connections.
1. Timing
This is the absolute most important item when it comes to asking a brewery for donation. You cannot ask them at the last minute.
Breweries are businesses based entirely on production ebbs and flows, meaning that certain products may or may not be available when you need them. Supply for certain items may increase and your charity may be stuck with items you didn't ask for or at worst not receiving a donation at all.
Asking six weeks in advance of your event (or more) is a best practice when approaching any craft brewery. This allows them to set aside the product for your event or coordinate the experience packages you need.
2. Clarity
Having worked with over thirty breweries in the Chicagoland area, the one thing I can say with absolute certainty is that being crystal clear. Be clear in what you need and when you need it when you make your ask.
If you are asking for an event, make that event's date and time clear. Do you have an estimated number of participants in the event? Let them know that. Will they be the only supplier for the event's beer that night? Let them know that.
Use as much concrete information in your ask as possible (date, time, number of people, volunteer pourers or brewery staff needed, ice provided, etc.)
3. Connections
This is where your skills as a fundraiser will come into play. Do you have a friend who works for the brewery? How about a local sales representative for a larger brewery? Do you know that the owner has a personal connection to your mission?
Ask yourself why the brewery should care to donate to your cause as opposed to others.
As with the case with all in-kind donations, relationships and connections are vitally important when making these asks.
Planning a Beer Fundraiser without a Brewery
As mentioned above, there are a great many breweries your organization can leverage in growing your mission. But, you don't have to partner with a brewery in order to have a beer fundraiser.
Here are a few other methods of starting a beer fundraiser without a brewery including advice for reaching out to distributors, restaurants, and homebrewers.
Distributors
If you're not aware, the United States operates on a three tier system of distribution of alcohol. In short, that means that breweries are not generally allowed to sell their beer directly to the public.
There are exceptions to this rule (taprooms, growler fills, etc.) but if you want to outright buy a keg, there's a chance you need to work with a local distributor.
Distributors are ways to coordinate many breweries for one event, for instance. If you can talk with your local package or liquor store, they may be able to put you in touch with a distributor representative who can help coordinate larger events.
Restaurants
These are where you'll be able to hold events themselves and many times they have a great relationship with a brewery representative.
Brewery reps can assist in getting donated kegs and merchandise for your event, especially with an establishment they have a relationship with. However, be aware that some restaurants will not view a donated keg as a purely charitable donation and may attempt to profit off of the donated keg.
Some breweries care, some don't – but always ensure that the terms of a donated keg are clear in how much money your organization receives from it. While the IRS frowns upon donated items being resold for a profit, many restaurants simply don't care or don't understand charitable law.
Home Brewers
This is the Wild West of the craft beer movement and should always be approached with optimistic caution.
There is an active debate about the role that homebrewers can take in charity events, but depending on your state there is a good chance that homebrew clubs and stores can be involved in your charity.
While we'd always stress checking with your local and state laws on the participation of homebrewers, there are ways to get them involved with your charity if you build that relationship. They're passionate people and should not be overlooked.
There are also other types of vendors and partners you can look into, such as local artists who may donate original proofs of label design for craft beer labels, auxiliary services like craft brewery tour groups for experience packages, and fun merchandise items like beer cap maps.
The craft beer movement is not going away. There are going to be more breweries in your city than ever before and there is no reason why your nonprofit shouldn't look into partnering with them. Just be respectful of their craft, their investment, and their time.
Your mission can be their mission, as long as you treat them with respect. It's the yeast you can do.
Learn More About Neon CRM
Neon CRM is a comprehensive donor management system that comes with a suite of features to help you manage communications, donations, events, volunteers, and more.
Want to learn more? Join us for a group demo! These regularly scheduled, 30-minute sessions are hosted by our marketing team every other Thursday with no pressure to buy.
You'll get an overview of Neon CRM's features and capabilities, including the email builder, donation forms, fundraising dashboards, customizable reports, moves management, volunteer tracking, and payment processing.
Sign up below to join us!
Join the discussion in our Slack channel on connected fundraising