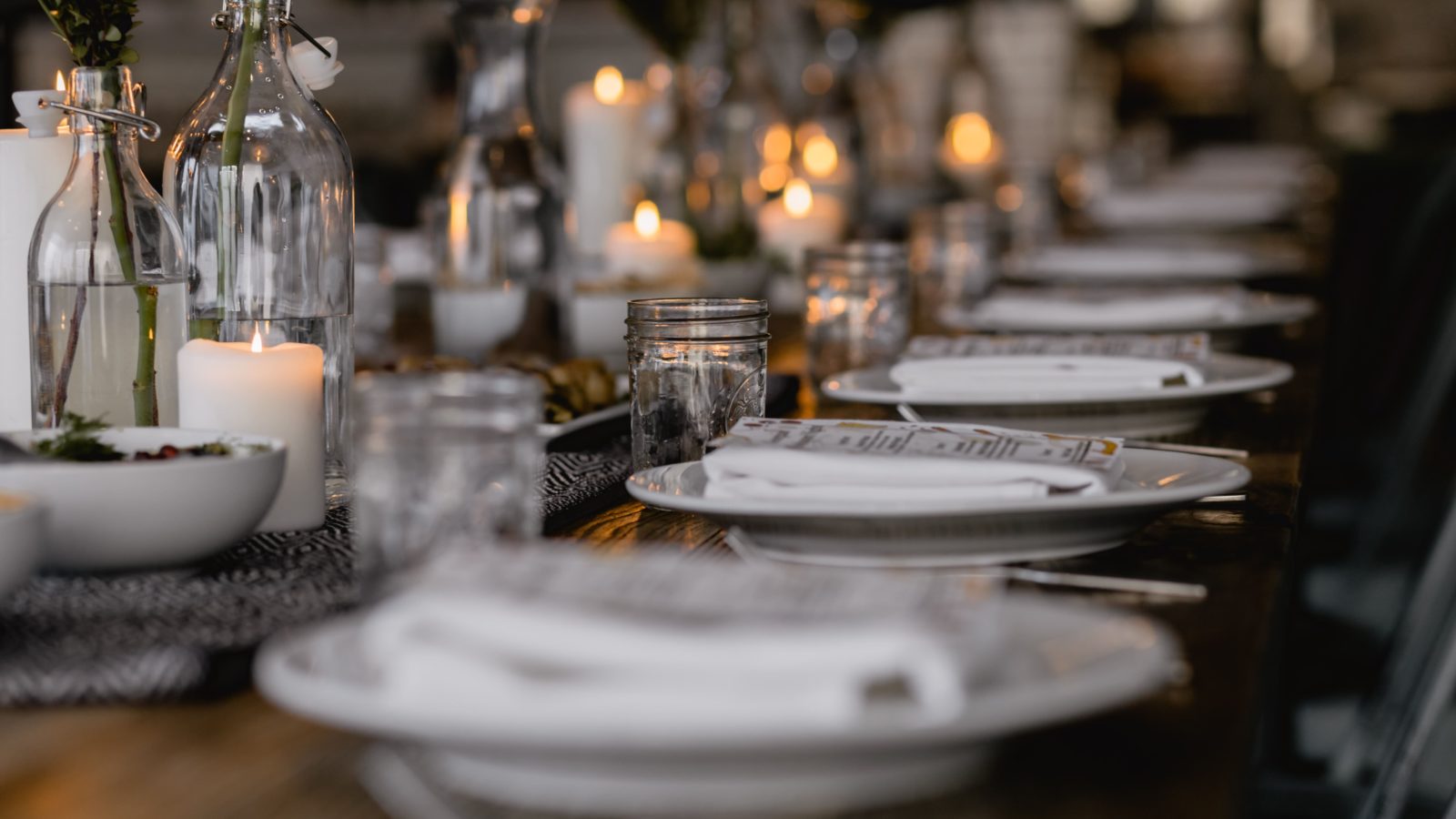 Silent auctions are one of the most popular annual events for nonprofits. They're a great way to incentivize giving and drive engagement—after all, who wouldn't want to give to a noble cause when amazing items like exotic travel packages and autographed movie props are on the line? Because they center around bidding, an activity that involves active participation, silent auctions fully immerse donors in both the event and the fundraising.
But every reward comes with some risk. The one downside to hosting a silent auction is that they can be more difficult to plan versus other types of fundraising events.
Don't worry, though. With a good plan and proper preparation, there's no reason your organization shouldn't be able to host a successful silent auction. In this article, we'll cover all of the planning steps you'll need to help your first (or next) silent auction run without a hitch. Here are the eight different steps we'll look into:
Now let's plan an unforgettable silent auction!
1. Decide on a Silent Auction Goal and Budget
Before you begin setting all the details of your silent auction in stone, you must first set a fundraising goal and an event budget. After all, you don't want to funnel more money into your event than you're going to raise from it!
When setting a goal, make sure to factor in the needs of your campaign. All of the time, money, and energy you put into your silent auction will only be worth it if you can raise enough to meet your overall campaign goals.
Once you have a clear goal in mind, you'll need to determine a reasonable budget. Obviously, it should be set at a place where you can make enough of a return on your event to meet (or ideally exceed!) your goal.
Here are some common costs associated with auction planning that you might need to consider:
Event planning and/or mobile bidding software
Venue rental and fees
Catering and/or entertainment
Auction items
Tables, decorations, and other materials
Staff hours
Your organization should be able to receive many of these materials as donations, but it's always advisable to factor in all potential costs. You don't want to bank on a donation in your budget only to have that donation fall through—all of a sudden, your budget is busted.
Takeaway: Setting a clear goal and budget from the outset of planning will set you up to host a profitable silent auction.
2. Get a Silent Auction Team Together
Since there are so many facets to silent auctions—including planning, organization, and set-up—your event will need a strong team to make sure that all your ducks are in a row.
Here are some key players that you'll need to recruit:
Auction chair. This person will be the head honcho of planning. Your auction chair will coordinate the efforts of the entire silent auction team and have the final say on all event decision making.
Planning team. The planning team will take care of all basic event logistics, such as setting a date, booking a venue, selling tickets, managing RSVPS, promoting the event, etc.
Procurement team. The procurement team has perhaps the most important duty of all: Soliciting auction items for your event. The team should be confident about asking for donations and should have a strong network of personal connections to leverage.
Theme chair. If you plan on centering your silent auction around a theme, you'll need to appoint a creative person to be your theme chair. This individual will decide on the theme and coordinate the venue and event materials to match it.
Emcee. Similar to the auctioneer's role in a live auction, the emcee will host your silent auction by delivering an event program (an introductory speech to acknowledge contributors and explain the reason for hosting the auction) as well as engaging guests with periodic announcements and encouraging participation in the bidding.
Auction monitors. Auction monitors assist the emcee in ensuring that your silent auction stays on track. They'll be positioned around the display to answer bidders' questions, talk up items, and make sure everyone is playing by the rules!
Volunteers. Aside from auction monitors, you'll probably also need a team of volunteers to cover general auction-day tasks such as registration, checkout, cleanup, etc.
Most of these roles can be filled by both staff and volunteers. Just make sure you have enough hands on board to cover all tasks that need to be completed!
Takeaway: Auction teams include many diverse roles. Recruit plenty of staff members and volunteers to ensure that your event runs without a hitch.
3. Procure Silent Auction Items
Auction items are essential to the success of your silent auction. After all, most of the money you raise will come from selling items to the donors who place the highest bids!
To ensure your items see plenty of bid activity, it's important to be thoughtful during the procurement process. You shouldn't just blindly ask for and accept any type of donation; instead, you should target the kinds of items that will be most attractive to your donor base.
Before you send your procurement team out to ask for donations, consult your donor database. By analyzing the data on file, you may be able to glean insights into your supporters' interests to help you zero in on the most appropriate items for your auction.
The items that generate the most bids tend to have these three distinctive traits:
They're appealing. Obviously, your items should align with what your donors like. If your items aren't interesting or valuable to your attendees, they won't receive bids.
They're reasonably priced. You'll want to consider the general income level of your attendees as you're selecting items. The items you feature at auction must fit into your attendees' budgets, or else they won't have the means to bid on them in the first place.
They're unique. Everyone knows that an item in low supply is in high demand, and the same goes for your silent auction items. If you can find unique or one-of-a-kind items (custom artwork, a walk-on role in a TV show, sports gear signed by a favorite player), you're sure to strike fundraising gold!
To start your procurement team off on the right track, it can be helpful to provide them with a solicitation toolkit that includes a list of appropriate item ideas, among other resources. That way, they can focus their asks in the most beneficial way.
Takeaway: To procure the items that will receive big bids at your auction, consider your donors' interests and budgets and choose items that they'd be hard-pressed to find elsewhere.
4. Book a Silent Auction Venue
When it comes to scheduling, think ahead. Way ahead. About six to eight months in advance of your auction (or more, depending on your event's timing), your organization should set a date and book a venue. Booking early will provide you with the most options and plenty of flexibility.
There is no one type of venue for silent auctions that stands out from the rest. Nonprofits host silent auctions in tons of different places, from golf courses to art museums to school gymnasiums. The type of venue you go with will ultimately be up to your organization, but here are a few important things to keep in mind:
Space. Since silent auctions involve showcasing dozens of items, these events require extensive displays. The venue you choose should have room to accommodate enough tables for displaying all of your items. It also should have enough room to comfortably (repeat: comfortably) accommodate all of your guests.
Accessibility. Accessibility is always a top priority when you're planning an event. The more accessible your venue, the fewer limits there are on who can attend. With a silent auction, choosing an inaccessible venue could present some very real and immediate challenges for your guests and your staff. If you're featuring large or heavy items in your silent auction, stairs are going to make it difficult to move those items in and out of the venue.
Connectivity. If you're using software to help you execute your auction, you'll need to host it in a venue with reliable wifi and cell service. Don't forget to test connectivity when scoping out venues.
Ambiance. It wouldn't make sense to host a black-tie gala in the school cafeteria. Your venue should be reflective of the mood you're trying to create.
Of course, just as important as selecting an excellent venue is booking it on the right date.
Avoid holiday and summer months when supporters are more likely to be out of town or occupied with social engagements. Likewise, you should avoid weekdays when they'll be tied up with work. Weekends or weeknights are the best bet for a large turnout.
Takeaway: When booking a venue, consider space, accessibility, connectivity, ambience, and your supporters' availability.
5. Promote Your Silent Auction and Your Items
No one's going to show up to your silent auction if they aren't aware that it's happening! Begin promoting your silent auction well in advance of the event day to ensure that you'll see a healthy turnout.
When promoting your auction, it's important to advertise both the event itself and the items you're featuring. Seeing an item they want can be a huge motivator for supporters to attend, so take advantage of it!
Traditionally, organizations promoted their auctions by compiling a physical event catalog that they had to print and distribute through the mail. However, in recent years, many nonprofits have realized that it's much more fruitful and cost effective to promote their auctions by putting up an online event site.
An online event site is exactly what it sounds like: A website landing page branded and devoted to your silent auction. Using your site, you can feature basic event details as well as create listings with photos and descriptions of your items for supporters to browse prior to the event. Most types of auction software come with specialized features to help you generate an event site.
Once you have your site all set up, promotion is as easy as grabbing the link and sharing it with supporters in communications about your event. Since you can continuously update your site, you can start advertising before all of your items have been procured.
Plus, event sites also support online bidding, so your organization could even choose to host an online auction before or after your event to raise even more money! Online auctions can also be a valuable way to engage potential bidders who can't attend your event, prefer to stay home, or live outside your area.
Takeaway: To see the biggest turnout at your auction, start promoting early and through multiple channels. The easiest and most cost-effective way to approach promotion is by using auction software to generate an online event site.
6. Decide on a Bidding Method
Silent auction bidding can be conducted in one of two ways: Bid sheets or mobile bidding software.
Let's break down each method to help your organization decide which might be right for your event.
Bid Sheets
When people picture silent auctions, bid sheets are what usually come to mind. A piece of paper with multiple rows for bids is placed next to each item, and supporters write their name, bidder number, and bid amount next to the item they want each time they wish to bid.
Traditional silent auctions use bid sheets, and they're still a viable option for organizations with supporter bases who prefer offline donation methods or who don't have a lot of money to spend on software.
However, the downside to using bid sheets is that they make bidding less convenient for your supporters and your staff. Bid sheets require an involved checkout process, since your organization will have to collect bid sheets, manually determine winners, and get all of the winners through checkout to pay for their items. That can be a big hassle!
Mobile Bidding
Mobile bidding gives your silent auction a modern, technological component. Supporters can use silent auction software to look at items and place and monitor bids directly from their smartphones.
Because supporters can bid with the click of a button from anywhere in the venue, mobile bidding generally results in more bids. Donors can even bid remotely from the comfort of their couch. If you decide to use mobile bidding but have an older donor base, you may want to have a handful of volunteers on hand to help participants place their bids.
Mobile bidding also makes checkout a lot easier on your organization, since supporters must pre-register their credit cards to use it. That means that winners are automatically determined and their payments are automatically processed, so all your organization has to do is distribute items to their respective winners.
Neon CRM offers a seamless integration with our auction software partner ClickBid. This integration allows Neon CRM users to easily pull up contact info as guests check into your event, match sales to those records during the event, and easily export sales data post-event without any intermediate files.
If you want to learn more about how Neon CRM can support your silent auction and donor management needs, click the button below and let's chat! 
Takeaway: Ultimately, the bidding method you choose is up to your organization and whether an online or offline method would appeal more to your base.
7. Host Your Silent Auction!
The day of your silent auction event will have many different phases.
The first phase is setting up the venue. Your team should get to the venue as early as possible to ensure you have plenty of time to create your display and get other stations in order.
Here are some of the main tasks you'll likely need to complete:
Set up registration and checkout tables.
Arrange display tables around the venue in a way that's conducive to good traffic flow.
Group items by category to help create an intuitive display.
Place items on tables, keeping them to one row to maximize visibility.
Print and place signs to guide attendees through the display and venue.
Generate table tents listing the item number, the description, any restrictions, the retail value, and the starting bid and minimum bid amounts.
Set up any other booths you might need, such as those for merchandise, raffle tickets, and standard donations.
Once the time for your auction rolls around, make sure all team members are in place to greet and register guests. After they're signed in, your attendees will have free reign to browse, bid, and mingle to their hearts' content!
While hosting a fundraising event can be stressful, remember to have fun with it. If your attendees see that you and your team are having a great time, they're sure to follow suit.
Takeaway: On the day of your auction, you and all team members will have many logistics to handle, including set up. Prepare accordingly—but don't forget to enjoy yourself, too!
8. Follow Up With Your Attendees
In order to maximize the benefits of hosting your auction—benefits that go beyond fundraising and include the progress you've made connecting with donors in person—you should follow up after your event.
Following up should include three main tasks:
Thanking contributors. Within the week after your event, you should send out a personalized thank-you to all event contributors. That starts with your attendees, but it also includes item donors, corporate sponsors, volunteers, and anyone else who had a hand in making your event a success.
Evaluating your performance. If you used auction software, you can run reports on your items, guests, and overall event performance. Running reports is the only way to gain data-backed insights into how successful your auction was so you can keep honing your auctions year after year.
Surveying guests and volunteers. Another way to see how your silent auction stacked up is to survey the people who participated! Send out an email blast to auction guests and volunteers that includes a quick survey, asking them what they liked and what changes they'd like to see next time around.
The proper follow-up will set you up for success with both your future auctions and your fundraising in general, so take this step seriously!
Takeaway: Just because your auction is over doesn't mean your work is quite done yet. Follow up by acknowledging contributors, evaluating your performance through data analysis, and getting feedback from those who participated.
Silent Auctions are Worth the Work
Silent auctions may be popular, but don't let that popularity fool you: Silent auctions are difficult to run. The more planning and preparation you put in, the more successful your event will be. If nothing else, a well-planned event means that your staff can have fun and help get your attendees in the giving spirit.
If you've run a successful silent auction, you've probably found yourself some brand-new donors. Congrats! Now how are you going to ensure that they stick around? Download Neon One's Donor Retention Checklist for tools and insights that you can use to convert those brand-new donors into long-term supporters.
Recurring donors are worth their weight in gold.
This checklist has the tools and insight you need to turn one-time donors into longtime donors.
Join the discussion in our Slack channel on connected fundraising