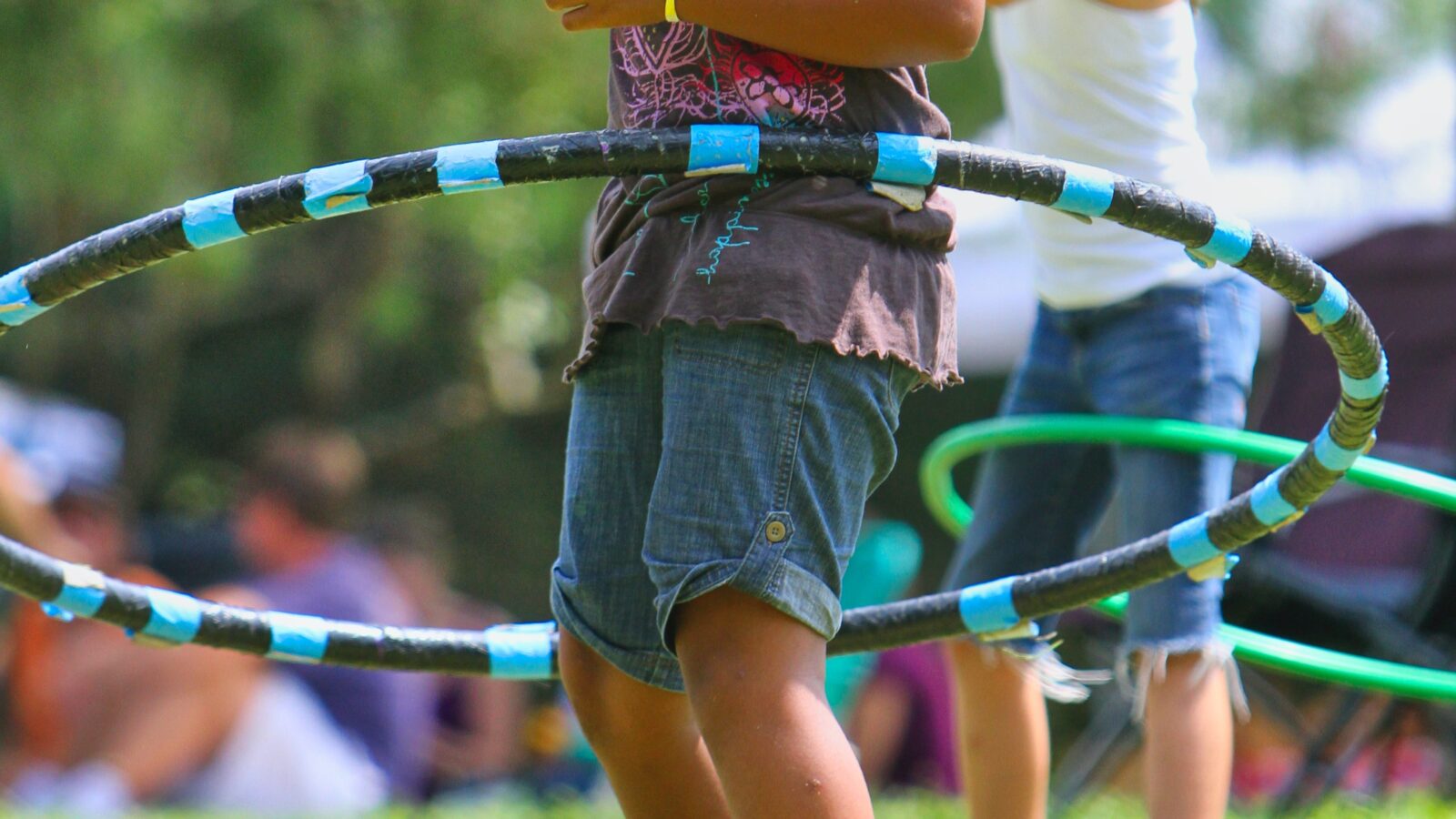 Nonprofit organizations often face the challenge of raising funds on a tight budget. However, with a bit of creativity and determination, there are plenty of cheap fundraiser ideas that can help you reach your goals. 
Affordable Ideas for Your Nonprofit's Next Fundraiser
In this blog post, we've curated a list of 27 affordable fundraising ideas specifically tailored for nonprofits. These ideas are not only low-cost; they're also fun, engaging, and—most importantly—effective.
1. Garage Sale
Gather donated items from the community and organize a garage sale, turning unwanted items into funds for your nonprofit. A few well-placed notices on social media and some signage around the neighborhood will go a long way towards getting the word out.
2. Bake Sales
Sweeten the deal for your supporters by selling homemade treats at local events or high-traffic areas, appealing to people's love for delicious goodies. If people see your volunteers rolling up at an event and think, "Uh oh, my sweet tooth is about to take over," then you're on the right track.
3. Car Wash
Roll up your sleeves and offer a service that everyone needs—clean cars. Charge a fee for each car washed to fundraise while providing a practical service. Get your volunteers (and their kids) involved and make it a fun, day-long event that raises spirits along with funds.
4. Movie Night
Transform a community space into a cozy movie night venue, charging a small admission fee for a cinematic experience that supports your cause. These can be indoor or outdoor events, and you can invite some local vendors to show up and sell tasty movie treats.
5. Pet Photo Contest
Capture the community's love for their furry friends by organizing a pet photo contest, with participants paying an entry fee for a chance to showcase their pets and win prizes. If you see success with this event, you can look at expanding it into a full-blown pet parade.
6. Donation Matching
Encourage donors to give by securing a commitment from local businesses or individuals to match the total donations received during a specific period. This idea to amplify the impact of each contribution can be attached to any number of fundraisers or giving campaigns.
You can read more about corporate gift matching in the blog post below:
7. Escape Room Challenge
Challenge your community's problem-solving abilities with an escape room event, charging participants for an exhilarating experience while supporting your cause. While you can always set up your own escape room, it might be better to partner with a local escape room business lest you end up creating an escape room that, oops, no one can escape from. 
8. DIY Craft Workshop
Tap into the creative spirit of your community by organizing do-it-yourself craft workshops, charging a small fee for participants to learn new skills and create unique projects. The DIY nature of these classes will help keep costs down, especially if you find projects where you can reasonably ask participants to bring their own craft supplies.
9. Trivia Night
Bring your supporters and community members together for a fun and competitive trivia night, charging teams to participate in a lively event that supports your cause. This is a great event to hold at a local bar or brewery, and building that relationship could help set the stage for the next item on this list.
10. Bar Crawl
Host a group of supporters in a bar crawl or standalone brewery fundraiser where participants pay in order to sample local craft beers, enjoy each other's company, and support your mission. Take this idea to the next level by arranging transportation to and from the event so that no one has to worry about driving while intoxicated.
11. Offer Classes
Host workshops or classes in various skills, charging an admission fee for participation. Whether it's cooking, home repair, or coding, these classes provide value to participants while raising funds for your cause. A good way to keep costs down is to partner with local businesses that can donate their time, space, and expertise.
Did you know Neon CRM has a new events module with tons of features designed specifically to help nonprofits offer classes? It's true! (Why would we lie about that?) You can learn more about Neon CRM's brand new events features in the blog post below:
12. Board Game Night
Foster a sense of community through a board game night, charging a small fee for participants to enjoy a night of friendly competition and entertainment. Just make sure you have the volunteer hours available when that Settlers of Catan game goes all night long.
13. Scavenger Hunt
Turn fundraising into an adventure by organizing a scavenger hunt, charging participants to join the quest and discover hidden treasures while supporting your cause. This can be aimed at kids and families or targeted specifically towards grown-ups. Either way, there's a lot of low-cost fun to be had.
14. Volunteer Auction
Showcase the talents and skills of your volunteers by auctioning off their services, allowing community members to bid on tasks like yard work or pet sitting. Take care to get specific buy-in from your volunteers as to what services they are able and willing to provide. 
15. Hiking or Walking Event
Combine fitness and fundraising by organizing a community hike or walk, asking participants to contribute a registration fee to join the outdoor adventure. You can also turn this into a peer-to-peer fundraising opportunity where people raise pledges from their network to support their participation.
16. Jigsaw Puzzle Tournament
Puzzle enthusiasts can come together for a friendly competition, paying an entry fee to participate in a jigsaw puzzle tournament that challenges their problem-solving skills. You can also hold a non-competitive version of this tournament where people just enjoy the camaraderie and the sheer bliss of not having a half-completed puzzle lying around their living room for weeks on end.
17. Book Sale
Promote literacy and generate funds by selling donated books, offering the community affordable reads while contributing to your nonprofit. Build your supply books by enlisting your supporters to gather donations from friends and family. Any parents with children who are not so young anymore will likely have lots of kids' books they'll be happy to offload.
18. School Partnerships
Collaborate with local schools for joint fundraising efforts, involving students and parents in activities like car washes, bake sales, or themed events. You can look at half the events on this list and just add students for some extra pop.
19. Coupon Book Sales
Create a coupon book featuring discounts from local businesses and sell these valuable savings to the community in support of your cause. The most expensive thing about this idea will be actually getting the books printed. If you're confident you can get them all sold, printing more will lower your cost per book.
20. Social Media Challenges
Leverage the power of social media by creating engaging challenges that participants share online, encouraging donations, and spreading awareness. This is where we are required by law to mention the Ice Bucket Challenge.
21. Planting Day
Engage the community in a green initiative by organizing a planting day, charging a small fee for participants to contribute to environmental efforts. You can also ask that participants donate to the cause by purchasing plants as an in-kind donation and partner with a local nursery to provide discounted prices.
22. Penny Drive
Rally support by distributing collection jars for spare change, turning small donations into a significant contribution to your cause. As a bonus, you can have fun explaining to Generation Alpha kids that, before smartphones, money was an actual, physical thing that you carried around in your pocket. They won't believe you.
23. Tutoring Services
Utilize the knowledge within your community by offering tutoring services for a donation, helping students while fundraising. Draw from your volunteers and supporters to find willing tutors and look for ways you can build longer-lasting relationships with the families of the kids you're tutoring.
24. Hula Hoop Contest
Inject fun and fitness into your fundraising with a hula hoop contest, where participants pay to showcase their skills and compete for prizes. You can even go ahead and supply the hula hoops at a pretty minimal cost.
25. Food Truck Festival
Partner with local food trucks for a festival that satisfies taste buds and raises funds, charging an entrance fee for a diverse culinary experience that supports your cause. If the festival goes poorly, you can always pivot into a head-to-head demolition derby and declare yourself Imperator of the Fury Road—or you can send out a donor survey to gather feedback and try again next year, your choice.
26. Petting Zoo
Partner with a local farm or petting zoo to bring their animals 'round to your neck of the woods and give kids in your area the chance to befriend a goat, sheep, or llama. In addition to charging an entry fee, you can charge small amounts for the feed that kids can offer to the animals.
27. Quirky Fundraising Goals
Set unconventional fundraising goals, like shaving the head of your executive director or pie-throwing challenges, encouraging community members to donate in support of reaching these entertaining milestones. Just please be sure to inform your executive director first before advertising that you'll shave their head. 
Want to Raise More? Check Out Neon CRM
Once you've decided on your next fundraiser idea, it's time to bring your community together to make it happen. Whether it's through educational classes, engaging events, or collaborative efforts with local businesses (and let's not forget that food truck demolition derby idea, that's a winner), these ideas prove that fundraising doesn't have to break the bank.
We mentioned above that Neon CRM has a new events module—but that's just one great set of features among many. With Neon CRM, you can manage donors, run fundraising campaigns, send emails, hold events, manage volunteers, do reporting, and more—all from a single, streamlined platform.
Not only is Neon CRM an all-in-one nonprofit solution, but its revenue-based pricing plan means that you'll only be charged more when you start raising more. If you're looking to consolidate your nonprofit's tech stack while creating a better experience for donors and staff members alike, then Neon CRM is the solution for you.
Want to see the system in action? Join us on our regularly scheduled Neon CRM group demos! These 30-minute sessions provide a broad overview of everything the platform can do (including memberships, did we mention that before?), all without the pressure of a private sales call. Just click the button below to find a demo that works for you. We'll see you there!
Join the discussion in our Slack channel on connected fundraising