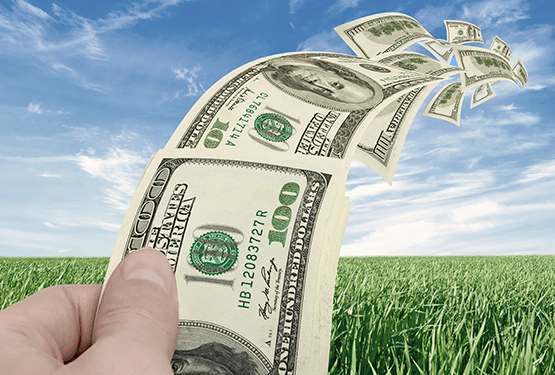 Employee matching gifts are one of the most powerful forms of corporate philanthropy, and they have the potential to bring any nonprofit's fundraising strategy to the next level. Unfortunately, millions of dollars are going unclaimed through these programs each year, resulting in match funding becoming a significantly underutilized revenue stream for organizations across the globe.
Research by Double the Donation reports $2 to $3 billion being donated through match programs on an annual basis. And yet an additional $4 to $7 billion is left on the table each year. More than likely, some of those unclaimed funds could have been attributed to your nonprofit's total fundraising revenue.
Going forward, it's a good idea to construct a plan for securing those dollars for your cause. As you do so, keep in mind that maximizing matching gifts begins with addressing the knowledge gap⁠—which is why we'll answer the following essential questions in this guide:
Ready to learn more about corporate matching gift programs and the impact they can have on your organization's fundraising efforts? Let's dive in with the basics.
What Are Corporate Matching Gifts?
Matching gifts are a particular type of corporate giving program where companies diversify their philanthropy efforts by getting employees directly involved. When a qualifying employee makes a charitable donation to an eligible nonprofit cause, the company itself will match the employee's gift with a matching contribution of their own.
These programs are often designed with a 1:1 (or dollar for dollar) ratio in mind, meaning that a $100 employee gift would result in a $100 corporate match. However, some companies will match up to a 2, 3, or even 4:1 rate—bringing that initial donation amount up to triple or quadruple in value.
What Are the Benefits of Matching Gifts?
Matching gift programs are designed to benefit each party that gets involved. Companies see increases in employee engagement, improved brand reputation, and even significant tax breaks. At the same time, their employees get to see their charitable dollars stretched farther for the causes they care about.
And for nonprofits like yours? The vast benefits include (but are not limited to);
Elevating Fundraising Efforts
By their very nature, matching gifts provide organizations with bonus donations collected with little to no effort on their part. As such, these are often referred to as "BOGO" sales—and they enable nonprofits to raise significantly more for their missions by collecting corporate donations.
Matching gifts can also help bring any fundraising campaign to the next level, which is often seen with particularly high-stakes efforts such as Giving Tuesday.
Increasing Donor Engagement
Double the Donation research also indicates that matching gifts can have significant advantages in terms of individual engagement (that is, on top of the apparent benefits of increased corporate match revenue).
In fact, 84% of surveyed participants reported being more likely to donate if a match is offered, with 1 in 3 donors stating they'd give a larger gift if matching is applied. All in all, this results in fundraising appeals that mention matching gifts seeing a 71% increase in response rate and a 51% increase in average donation amount.
Not to mention, matching also helps stretch generous dollars farther than they could go on their own. This can come in handy, particularly when it comes to collecting more donor revenue and doing more with the funding despite inflation, economic uncertainty, and other challenges.
How Does the Matching Gift Process Work?
To best position your team to make the most of matching gifts, it's important to understand the tasks and procedures involved from start to finish. In order to do so, let's walk through the matching gift process below;
An individual makes a donation.
An individual gift is the first step in the matching gift process. Without an initial donation, there would be nothing to match! Depending on the criteria for the matching gift company in question, initial gifts can typically be made through a range of methods that include online, peer-to-peer campaigns, direct mail, in-person donations, text giving, and more.

The individual's matching gift eligibility is determined.
Once an individual has submitted their donation, they'll need to determine whether they qualify for a match. This can be done by confirming with the company itself, or often the nonprofit will provide the required information to determine eligibility and next steps.

The individual submits a matching gift request.
Now, the donor must conduct a brief submission requesting a match for their personal donation. Most companies use online portals to manage submissions, though some still incorporate paper forms. Either way, the donor should expect to provide basic information on the nonprofit and their donation, which can often be completed in five minutes or less.

The individual's employer reviews and verifies the match request and makes their match.
At this point, the donor's employer takes the opportunity to confirm that the initial donation was submitted (sometimes requiring manual verification by the organization) and that it meets the predetermined match criteria. From there, they'll approve the donation and disburse match funding to the organization their employee supported.
How Can Organizations Raise More with Matching Gifts?
There are clearly a few obstacles that are hindering nonprofits from seeing maximum matching gift success. So how can your organization overcome these roadblocks to collect more through corporate match funding?
We recommend the following practices;
Identify Donor Employment Information.
The first step to matching gift success involves collecting donors' employment data to then flag likely match-eligible contributions.
How can you identify this information? While you could get started with manual research (think: plentiful LinkedIn searches) or third-party data append services, you could also take a more direct approach. Just ask!
For example, consider adding an optional donation form field to collect this data or sending a follow-up email asking your donors which companies they work for. Be sure to let them know that the ask is intended to determine matching gift eligibility for additional context, which will increase the likelihood that they'll provide the information.
From there, you can start comparing donors' employers against lists of well-known matching gift companies or even use a matching gift database to streamline the effort.
Promote Matching Gift Opportunities to Supporters.
The vast majority of individuals who work for companies that match employee gifts (over 20 million people) have never been informed of the programs in place. While these individuals would qualify for matching, they won't be able to participate until they've been made aware of the opportunity.
And that's why it's essential that nonprofits make an effort to promote matching gift programs to their donors! Specifically, we recommend marketing matching gifts in the following key locations:
Donation pages and confirmation screens
Nonprofit website (including a dedicated matching gift page)
Fundraising appeals
Email follow-up communications
Social media postings
This way, you can ensure your donors and other supporters are being exposed to information about matching gift programs at multiple touch points. Meanwhile, they'll also be directed to resources where they can learn more and get involved in the programs.
Matching gifts have huge potential, but many organizations continue to overlook and underutilize the opportunities available to them. But you surely don't want to leave dollars on the table when it comes to funding your mission, so it's time to take a proactive approach to matching gift fundraising.
You'll want to equip your team with the knowledge they need to best pursue matching gift avenues⁠—which means you're already on the right track. From there, be sure to make an effort to inform donors about the matching gift programs they qualify for and follow up with individuals to drive more possible matches to completion. Good luck!
---
A Note from Neon One
Corporate donors are a bit different than individual donors, but they should both be intentionally nurtured! The tools in Neon CRM can help you track relationships with both corporate partners and individual partners, and it's easy to tie individual donors to their respective companies. If you're looking for a donor management tool that helps you cultivate all donors—including corporate partners—we have the right tools for you. Click here to learn more about Neon CRM, or schedule a time to talk to someone about your needs and how we can help.
Join the discussion in our Slack channel on connected fundraising