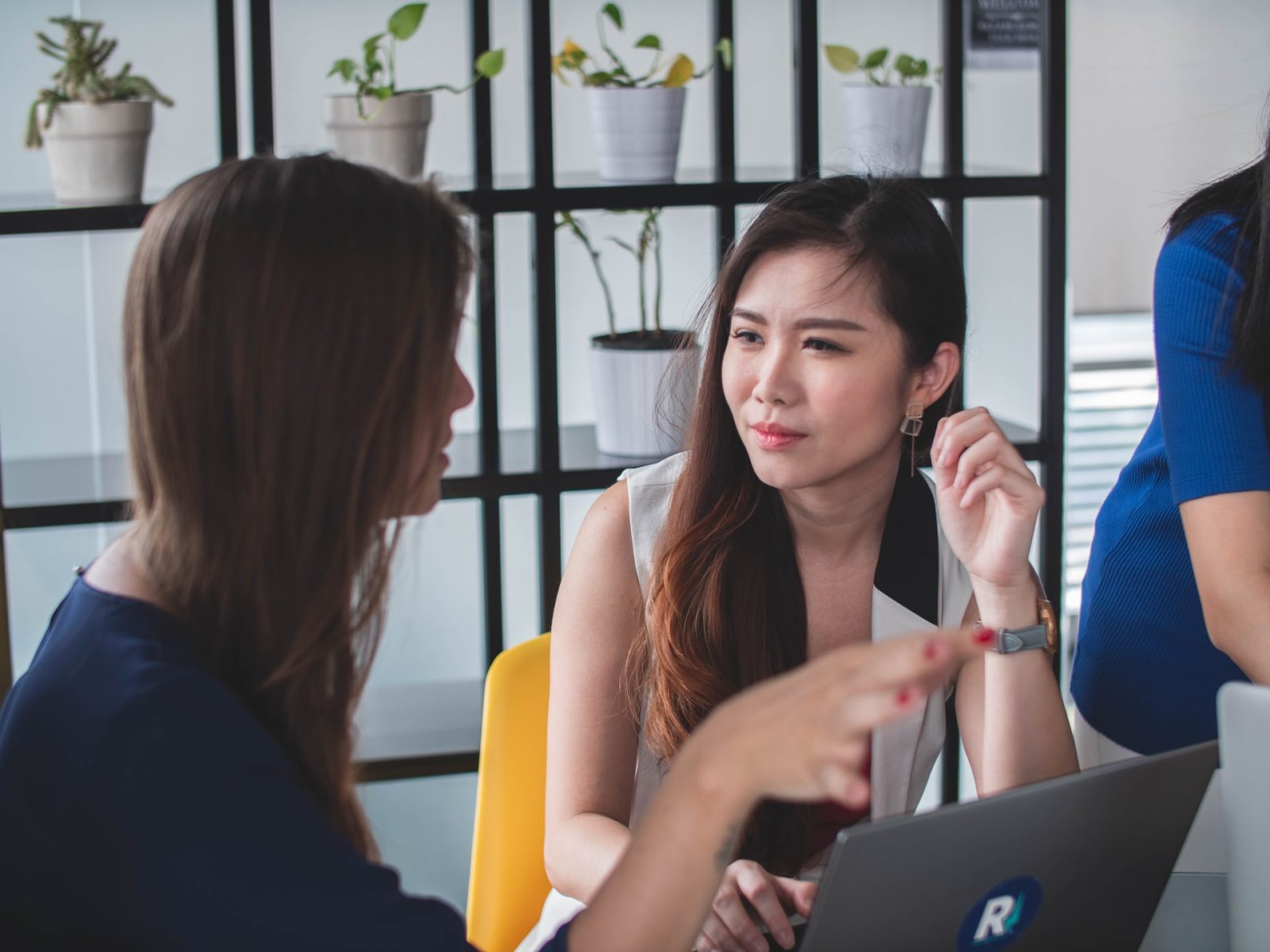 It's important to be thoughtful about initiating communications with your donors. Learning to communicate at the right times can be incredibly helpful for creating lasting donor relationships without coming across as either needy or inconsistent. Here are 10 donor engagement ideas you can use to reach out to your donors in a valuable way.
10 Opportunities Your Nonprofit Can Take To Engage Donors Year Round:
1. Send Your Thank Yous
It all begins once a donor gives a gift. Take the time to thank them beyond merely sending a receipt. Send them a thank-you card to show your appreciation, share how their gift will make an impact, and invite them to get more involved.
Thank-you communications, when sent promptly, are essential to building relationships with donors. Donors want to feel like their contribution was meaningful to your organization and will make a difference. They may be less inclined to give again if you don't make an effort to show your appreciation.
Make sure to not ask for money in your thank-you messages! The purpose of thanking them is to begin a relationship, not to raise more funds.
Make sure you send a proper thank-you for every new gift you receive. Tailor your stewardship plan and create different protocols for thanking first-time donors, returning supporters, and people who are joining your monthly giving program.
2. Send an Update
Data shows that first-time donors are more likely to give again if they know how you used their donation. Sending an update a month after their donation is a perfect opportunity to share the impact they made with their contribution. This is also when you can ask for an additional donation. Try asking them to continue their impact by making a second donation or joining your monthly giving program.
3. Say Happy Birthday
If your nonprofit collects donor data well, you probably have access to your donors' birthdays. If you don't, simply add the birthday field to any account form or donation form. Use that information to show them how much you appreciate their support.
A person's birthday is also a great opportunity to hold a mini-fundraiser for causes they support. Try asking your donor to use a Facebook fundraiser or any other peer-to-peer fundraising platform your nonprofit uses to raise money.
Using Neon CRM's automated Birthday System Email you can configure the content that will appear in the body of the email, and you can build a variety of versions. System emails are automatically generated messages that Neon CRM can send to constituents. These emails are sent in response to a constituent performing some sort of interaction (in this case a birthday message!) with Neon CRM.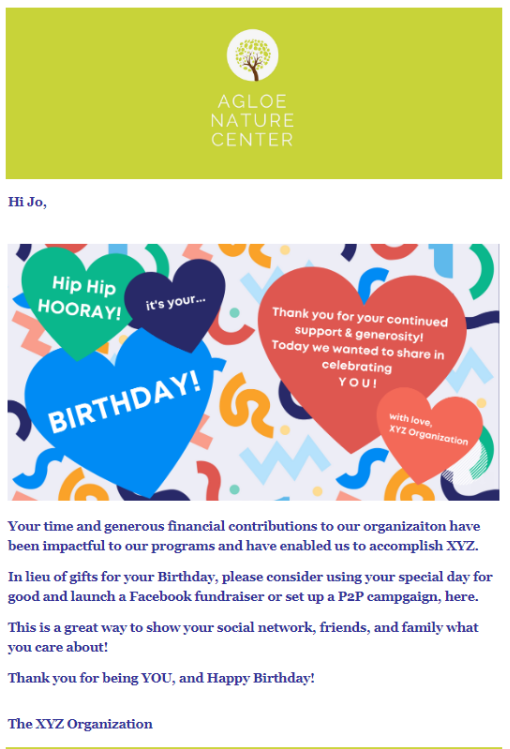 4. Campaign for a Cause Awareness Day
One way to engage your supporters is by setting up an email campaign around cause awareness days that are relevant to your mission.
For instance, if your nonprofit works to help those with breast cancer, you can set up an email campaign for Breast Cancer Awareness Month every October.
A great way to campaign for cause awareness is to send communications letting your audience know that the day is coming up, how your nonprofit's mission is related, and how contributing to your nonprofit on that day will make a difference.
5. GivingTuesday
Giving days are an excellent way for nonprofits to reach new audiences and gain revenue. The biggest giving day there is, GivingTuesday, is one that a majority of nonprofits participate in every year.
If you choose to participate in GivingTuesday or any other giving day, you'll want to be sure to reach out to your current and past supporters ahead of GivingTuesday to ensure they participate by giving to your nonprofit.
6. Celebrate Your Important Milestones
Share your moments of success with donors, like when your organization launches a new program, makes a groundbreaking achievement, or reaches another milestone of success. Focus on how your donors made this victory possible and invite them to stay involved.
It proves to donors past and present that your nonprofit is making a bigger difference than ever before. Because of their support, the programs and services they have funded have a profound impact and are making a difference.
Writing Tip: Use language like "Because you donated, we were able to achieve (goal)", and "We helped our 10,000th (beneficiary)." Make sure to center the fact that, without your donors' involvement, your achievements would not be possible.
7. Celebrate Your Nonprofit's Anniversary
This is the perfect opportunity to share your nonprofit's story. Tell the story of how your nonprofit began, how you have grown and evolved over the years due to your supporters' involvement, and what goals you've set for the future. Invite your supporters to be a part of your vision for the future by donating or volunteering at your nonprofit.
8. The Anniversary of Their First Gift
For your active donors, take them on a walk down memory lane by celebrating the anniversary of their first-ever gift to your nonprofit. Take this opportunity to remind them about their gift's impact and how their support has helped their community.
Writing Tip: Remind your donor of what you've achieved together over the years since their first gift. Use language such as "In the year you've been a donor, you've helped (impact). If you're interested in continuing your support, consider giving again today."
9. The Anniversary of Their Last Gift
Tell your lapsed donors that you miss them, remind them of what they were passionate about, and talk about what the program they supported in the past has accomplished.
You can use Neon CRM to help get lapsed donors back to your nonprofit with the fundraising KPIs widget.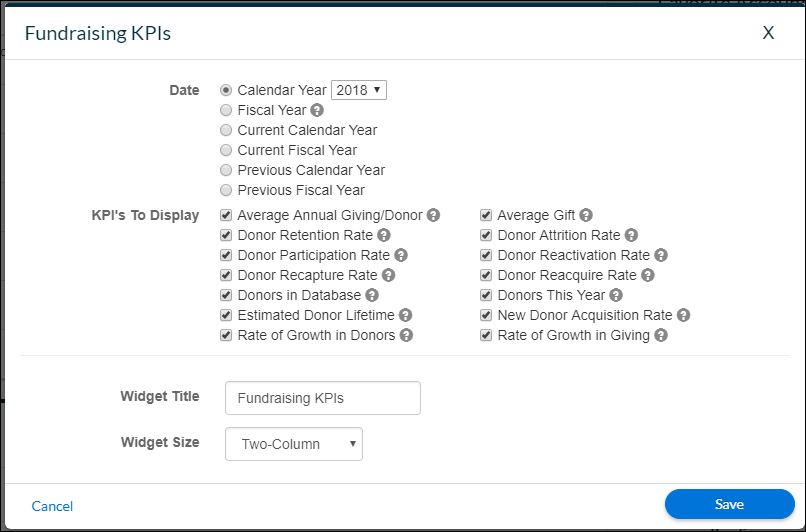 This widget allows you to track some important metrics in just a few clicks. For lapsed donors, the metric you need to pay attention to is the donor reacquire rate.
Your donor reacquire rate is the percentage of donors who gave to your nonprofit this year for the first time in 3+ years. Monitoring your donor reacquire rate can help you assess your current donor reacquisition efforts, help you build a plan to prioritize areas where you need the most improvement, and track your progress to see if your plan is working effectively.
One tip to prevent donor lapses is to automate emails to your donors before they become at risk of lapsing. You can automate communication using Neon CRM's workflows so that your donors automatically get an email a certain number of days after their last gift.
10. During Year-End Giving
On average, 17-22% of an organization's revenue is raised in December, with the last three days being the most active days for donors. Creating a year-end giving campaign is an essential part of any nonprofit's fundraising strategy.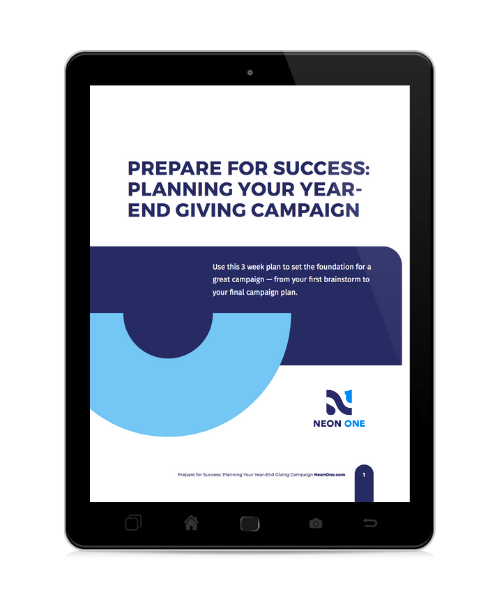 The Ultimate-Year End Giving Timeline
To ensure a successful year-end engagement plan, take a look at this guide.
Final Donor Engagement Ideas
When implementing your donor engagement ideas throughout the year, it's important to consider what the value of this engagement is for both your organization and your donors. Make sure you center your donors in your message. Let them know how important they are and how much their involvement in your nonprofit has made a difference.
For more information on how to make donors feel valued, check out the blog below.
Join the discussion in our Slack channel on connected fundraising