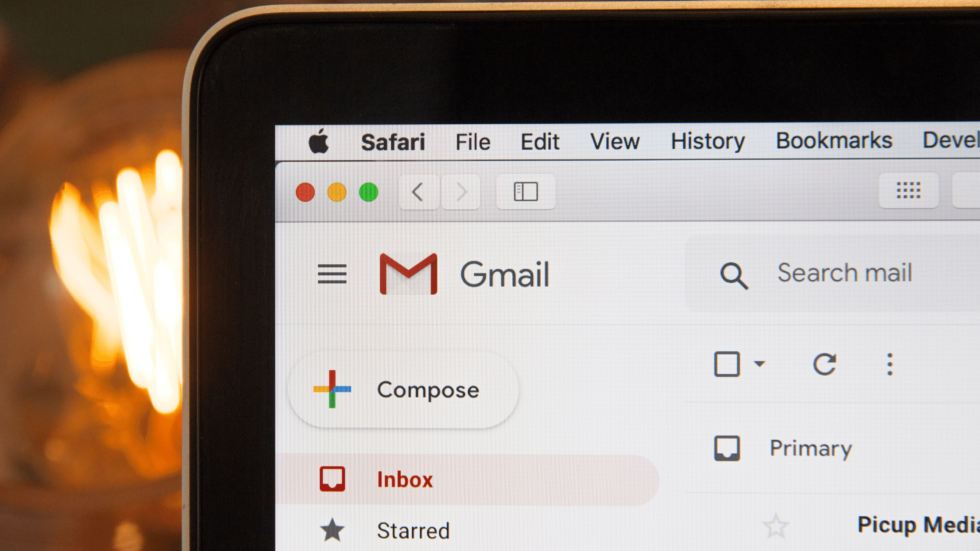 When thinking about your organization's emails, it's always a good idea to step back and consider the number of emails you get in a single day. How often do you open an email for less than a few seconds? Or mark one as 'read' without actually looking at it?
During the last few months of the year, your constituent's inboxes are likely flooded with messages — holiday promotions, virtual event invitations, appeals from other organizations. How will your Giving Tuesday emails stand out from the crowd?
This year, Giving Tuesday falls on December 1st. If you haven't yet, now's the time to get your strategy in shape.
In this post, we'll be going over the three Giving Tuesday emails you'll want to send: announcement emails, day-of promotional emails, and thank you emails.
Giving Tuesday Email Best Practices
Giving Tuesday best practices are essentially just standard email best practices. As long as your existing strategy covers all the basics (i.e., an engaging subject line, readable design, informative copy), you're ready to jump into drafting your Giving Tuesday emails.
If you can, customize your email template to reflect your Giving Tuesday campaign. Small touches, like incorporated the approved logos and images, can make your message stand out from your other appeals.
For approved GivingTuesday logo files, visit the GivingTuesday website.
The 3 Types Of Giving Tuesday Emails You Need To Send
ANNOUNCEMENT EMAILS
This year, Giving Tuesday will take place on December 1, 2020. Let your audience know that you'll be participating in an initial outreach email.
Remember, the average nonprofit has a 24% open rate on any given email. That means 3/4ths of your contact base might not notice if you only send one. Schedule 3-5 emails to go out during the month leading up to Giving Tuesday to make sure your audience base is aware of your upcoming campaign.
An initial outreach email should:
Inform.

Let donors know Giving Tuesday is coming up and give a brief explanation of what it is (and isn't). Remind donors that Giving Tuesday isn't exclusively monetary donations — they can give time, skills, and resources.
"Of the 2018 Giving Tuesday participants, 28% gave money, and 37% gave in other ways (donating food, clothing drives, and other nonmonetary giving such as volunteering). 35% did both," Kathleen Murphy, Director of Digital Communication for #GivingTuesday.
Include.

Share your campaign goals with your audience. What are you trying to accomplish? And how can they pitch in? Remind them that by helping your nonprofit, they'll be taking part in a worldwide event. Providing that context can be what incentivizes your contacts to give.

Thank.

Let your audience know that they've been an integral part of your organization and that you appreciate their dedication to your cause. Gratitude is critical at all points of the appeal process.
Three ideas for your initial Giving Tuesday outreach email's subject line:
Are you ready, [recipient's name]?

Save the date! A movement is coming.

Tomorrow is Giving Tuesday – What's in it for you?
DAY-OF PROMOTIONAL EMAILS
The emails you send on your campaign's day should be focused on building excitement and encouraging donations. Timely communications can make supporters feel like they're right there with you, so we suggest preparing 2-3 emails to send throughout the day.
Your day-of promotional emails should:
Excite.

Start with a kick-off announcement that restates your campaign mission and goals. Your messaging is going to be crucial here. Use energetic words and phrases to generate enthusiasm. Think, "Today's the day!" or "The Biggest Giving Day of the Year is Here!".

Share.

Stories can hype-up your audience and emotionally connect them to your Giving Tuesday efforts. Include a brief excerpt from one of your success stories to motivate your audience and add some transparency to your campaign.

Encourage.

Get your donors to promote your fundraiser by telling them to forward the email to their friends and family. Small nudges like this can do wonders to boost reach.
Three ideas for your day-of Giving Tuesday email's subject line:
Today's the day! Help us get to [campaign goal].

It's Giving Tuesday. Today's the day to change lives.

Give Food. Give Love. Giving Tuesday.
A THANK YOU EMAIL
Show your new Giving Tuesday donors you appreciate them and value their contributions to your mission with a prompt and sincere thank you. When done correctly, it can be a cornerstone of donor retention.
Your "thank you" email should:
Be quick.

A speedy "thank you" with an

IRS approved tax receipt

goes a long way with donors. Online donors expect added immediacy to confirm their payment was captured, so be sure to set up an automated thank you.

Be personal.

Include their first name (no "Dear Valued Donor") and donation amount. Sign off on your thank you email as an actual team member rather than on behalf of your organization. Personalizing your thank you email isn't as tricky as it sounds; the process can be streamlined through a mail merge system.

Be Social.

Invite participants to follow your organization on social media to stay updated on the successes of your campaign. #GivingTuesday has organized a #MyGivingStory social media contest to boost generosity for this year's 2020 event. Ask your participants to share a story about how or why they give back to their community.
Three ideas for your Giving Tuesday thank you email's subject line:
Thank you for your help.

You make our work possible.

Your generosity is appreciated.
Just remember, the most important part of your campaign is to encourage continued engagement. Your emails should intuitively lead to actionable behaviors, and if you execute this strategy correctly, you'll have no trouble accomplishing this goal.