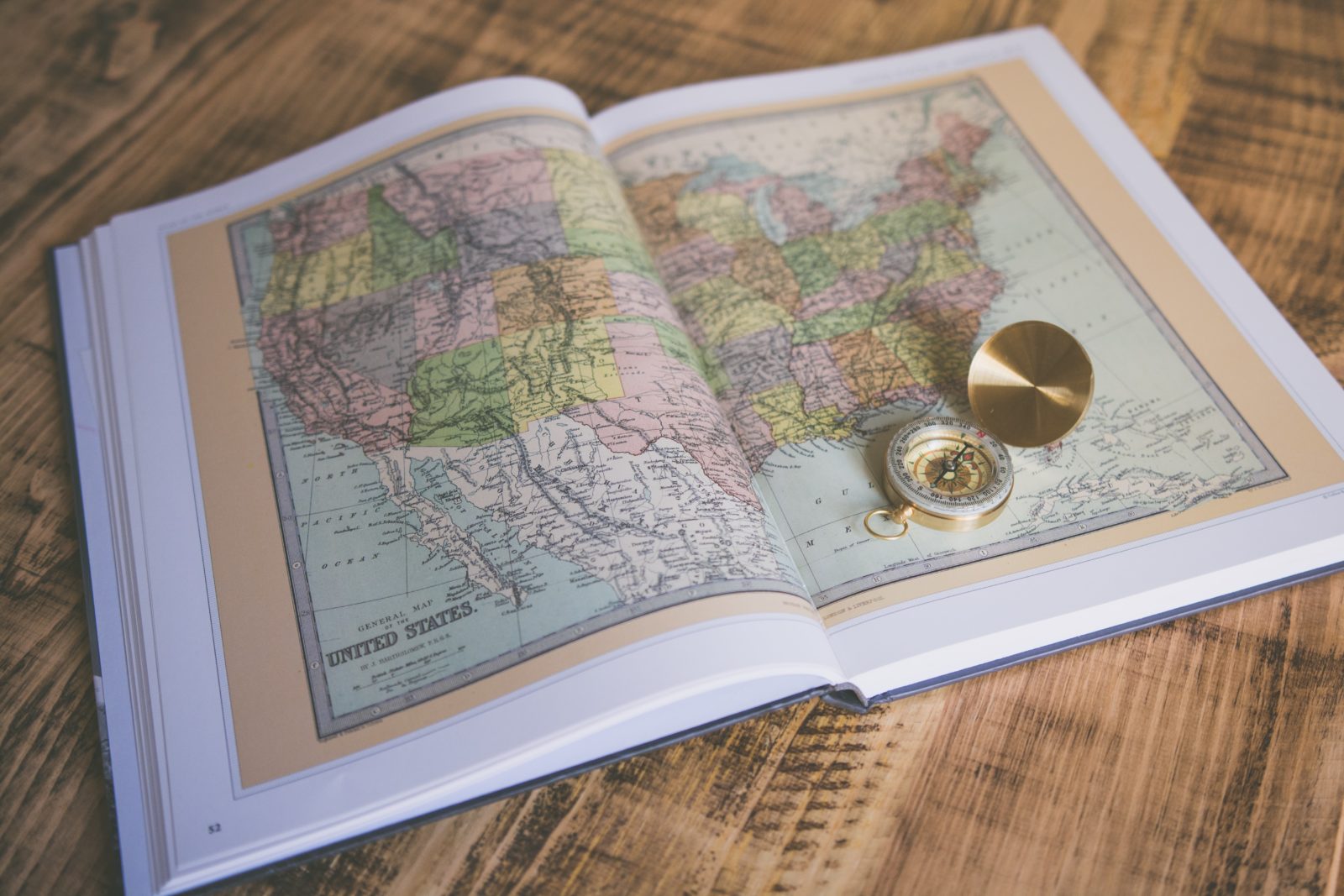 Your donor's unique journey from being aware of your cause to becoming an active donor can give you great insight into how well you engage potential and existing supporters. Every connection you make with these individuals is a chance to build a relationship with them, but you may be missing these opportunities without even knowing it. You can identify these gaps by building a donor journey map that will help you understand how they interact with your organization at every point.
What Is the Donor Journey and Why Does It Matter?
One big mistake nonprofits tend to make when they're trying to map the donor journey is viewing it as a linear process. Very rarely does someone move through these stages in one line. The five stages of the donor journey are the nonprofit equivalent of sales funnel stages in the commercial sector: awareness, evaluation, engagement, action, and advocacy.
Let's take a closer look at each.
Awareness
The number one reason people give is that they believe in the cause. A donor who's passionate about arts education will often seek out nonprofits that work to make arts education more accessible. While that donor knows they want to help, they may not yet be deeply familiar with organizations that work in that area. In the awareness stage, you want potential donors to associate your nonprofit with the cause they want to support. This is often done through keyword-based strategies, advertising, social media strategies, and other awareness-raising activities.
For example, you may go on a site like Facebook and invest in a pay-per-click marketing campaign. When someone searches keywords related to your cause, your nonprofit comes up. The same goes for search engines. Nonprofits can use both organic and pay-pay-per-click strategies to connect their cause to certain keywords. For qualified nonprofits, Google offers a nonprofit grant program where you can qualify for up to $10,000 in free advertising.
Of course, awareness doesn't automatically equal support. In the next stage, your potential donor is going to look into the specifics of your organization to see if it's right for them.
Evaluation
At the next stage, the individual is aware of your organization and wants to learn more about you as they decide whether or not to give. They may look at blogs, financial statements, your website, or stories about your organization in the news. You must be able to quickly and clearly build trust with this individual during this stage. Ninety-six percent of donors report that it is very important they know their funds will make a significant impact in the community they want to support. Clear evidence of that impact should be the first thing the individual sees when they get to your website.
For example, you may set your website landing page to show the real-time effect of your mission. If your cause is coral reef preservation, for example, your website might show a real-time ticker of how many miles of coral reefs were saved through your efforts. If your nonprofit is more humanities-focused, perhaps you use a video of a beneficiary story or event to create that human connection. With a well-designed website and on-point messaging, you can begin to engage potential donors and encourage them to take the next step. You can make your site even more effective by adding some personalization elements—you can learn more about website personalization by downloading our Website Optimization Action Plan.
Engagement
At this stage, an individual will reach out to connect with a representative from your organization. They may call, send an email, or fill out a contact form on your website. If they haven't given yet, how you handle this stage will determine if you can convert them into a donor. If they've donated before engaging personally with your nonprofit, how you respond to them will have an impact on whether or not they give again in the future. This is where you have an opportunity to build a personal relationship that will lead to long-term support.
Engagement isn't a single step or a linear process. It's a series of connections and communications that will feed back into the donor's ongoing evaluation of your nonprofit and your work. In the commercial sector, it's widely held that it takes about seven separate contacts with a prospect to reach a sale (or, in this case, a donation). This "Rule of Seven" won't necessarily hold true for nonprofits, though, where supporters may be more motivated to engage more quickly.
However, you will return to engagement multiple times throughout the life of your donor relationship. For that reason, you should have a communication strategy in place for prospects, one-time donors, recurring donors, and major donors.
Prospects
One-Time Donors
Recurring Donors
Major Donors
Prospects need to see their potential impact on your organization before they're willing to move to the next stage by donating. Invite them to get involved with your organization with a detailed message about how their support for your nonprofit will make an impact.
About 81% of donors fall into this one-time giving category, so it's important to build a relationship early.

One-time donors should receive a sincere and immediate thank you following their donation, including name and amount given. This will help reinforce the relationship and increase donor retention. Then, they should receive a more in depth thank-you letter before you send an
Recurring donors should receive consistent engagement from your organization, whether it is a newsletter, a thank-you message following a donation, or some other regular outreach.
Major donors require personalized engagement, including regular phone calls, in-person meetings, and appreciation events.

Contact should be handled by major gifts officers, development directors, board members, or other key figures in your organization to make sure these people get the specific attention needed to encourage their continued support.

Donors of all types follow the same steps of a donor journey but in different ways. Your engagement with them needs to fit that specific path and should help guide them toward the action you want them to take.
Action
The "action" stage of the donor's journey is when your prospect chooses to support your mission. The obvious action that you want someone to take at the end of their journey is to make a donation. But a donation isn't always the first action someone will take! Other actions someone may opt for include volunteering, attending an event, participating in a peer-to-peer campaign, or supporting your cause in lots of other ways. These activities are often strong indicators that your supporter will make a financial donation later on.
Once someone reaches this stage, it's time to set a cadence for an ongoing relationship. That means sending out thank-you notes and reminding them of their impact throughout the year. This will increase the likelihood that they choose to make a financial donation in the future or will give a second gift.
Once someone donates or supports your cause, they return to the evaluation and engagement stages. They'll want to receive information about how you used their gift, be assured that their donation was used wisely, and feel like any future gifts will be similarly effective. They may also look for opportunities to engage with you online and in-person, whether through interacting with you on social media, becoming a volunteer, or simply receiving updates.
Advocacy
Advocacy is a stage that goes beyond your supporter simply making donations. You've cultivated the donor relationship to the point that they will act as an ambassador for your organization. They'll share your work with their friends and personal networks and encourage them to help your cause, too. A great example of advocacy in action is peer-to-peer campaigns.
Someone with a lot of reach within a specific community may choose to complete a fundraiser on your behalf. When you map your own organization's donor journey, you'll be able to find and build on these opportunities. You can also see where engagement falls off and how you can correct it.
Peer-to-peer fundraising is only one example of the advocacy stage of the donor's journey. Your supporters may choose to serve on your board, share your posts on social media, offer to introduce you to others in your community, and generally work with you to raise awareness about your cause.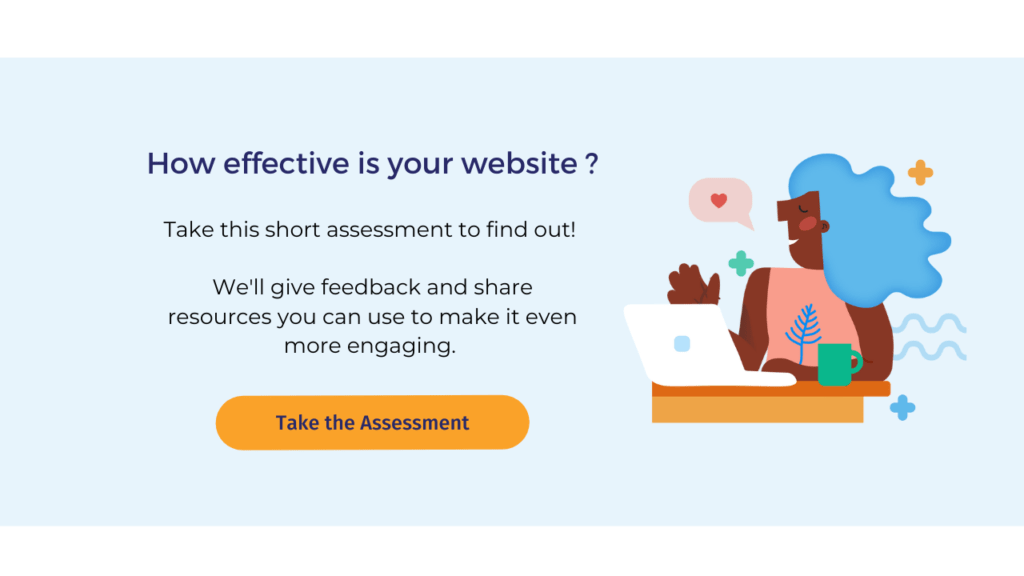 Mapping the Stages of the Donor Journey
Now that you understand the five stages of the journey, it's time for you to start mapping your own. You map your donor journey by laying out the various contact points you have with your donors—each communication is a stop along the way.
Here is an example of a typical donor journey based on someone finding a nonprofit through a search engine:
A young environmentalist searches "environmental charity" on Google.
They click on the first result on Google's search page—the Agloe Conservation Network. They are now aware that the nonprofit exists and of its connection to the cause they care about.
They enter the evaluation stage as they review the website, looking for information on how their donation will help preserve the environment for future generations.
They decide to follow the Agloe Conservation Network on social media, and they spend some time scrolling through their updates to learn more about their work and how they serve their community. They are now entering the engagement phase.
They notice that the nonprofit regularly updates their followers about their ongoing conservation efforts, and they make sure to include information about how recently-raised funds are making a difference..
The donor evaluates the information and makes the decision to make their first gift.
The donor makes a donation and receives a thank-you message that shares some details about how their gift will make a difference.
The organization continues to send occasional follow-up messages about the donor's impact and their ongoing work with the hopes of fostering advocacy.
That is only an example of one donor journey. Your donor's first contact with you may not be the result of a Google search—it may occur through a social media campaign. They could have been pulled in through a peer-to-peer event or a workplace giving campaign. They may have attended one of your events out in the real world and become familiar with your cause there. The point is that while every donor journey is different, they all share common stages. By mapping them, you can start to see how different groups of donors engage with you based on all those variables.
If you mapped the search engine example used above, you could use data from your website to see how quickly the individual moves through the donor stages. You can also see how typical it is for them to finish that journey.
This can help you identify areas for improvement. If you have a lot of website visitors dropping off after reading the landing page they see in search results, that would tell you you could improve your landing page or your website. If users are starting to fill out information request forms on your site but abandoning them halfway through, you'd know the problem may be with your form template. By mapping the donor journey, you get a visual representation of those barriers. Through that, you can improve your relationships and build more long-term donation opportunities.
Neon One Helps You Map Donors and Cultivate Relationships
To map your donor journey, you're going to need data about your donors, how they support you, and their different levels of engagement. You will need to be able to keep track of all of your communications with your donors on a wide range of platforms, social media sites, and messaging systems. A powerful CRM can help you harness that data so you can more easily create a visual representation of your donor engagement, then use that information to improve your fundraising.
Neon CRM is an intuitive, configurable, and user-friendly platform that will allow you to gain invaluable insights into your donors. You can use that data to create a thorough picture of your donor journey and what you can do to improve it. To learn more, contact us for a demo.
Join the discussion in our Slack channel on connected fundraising