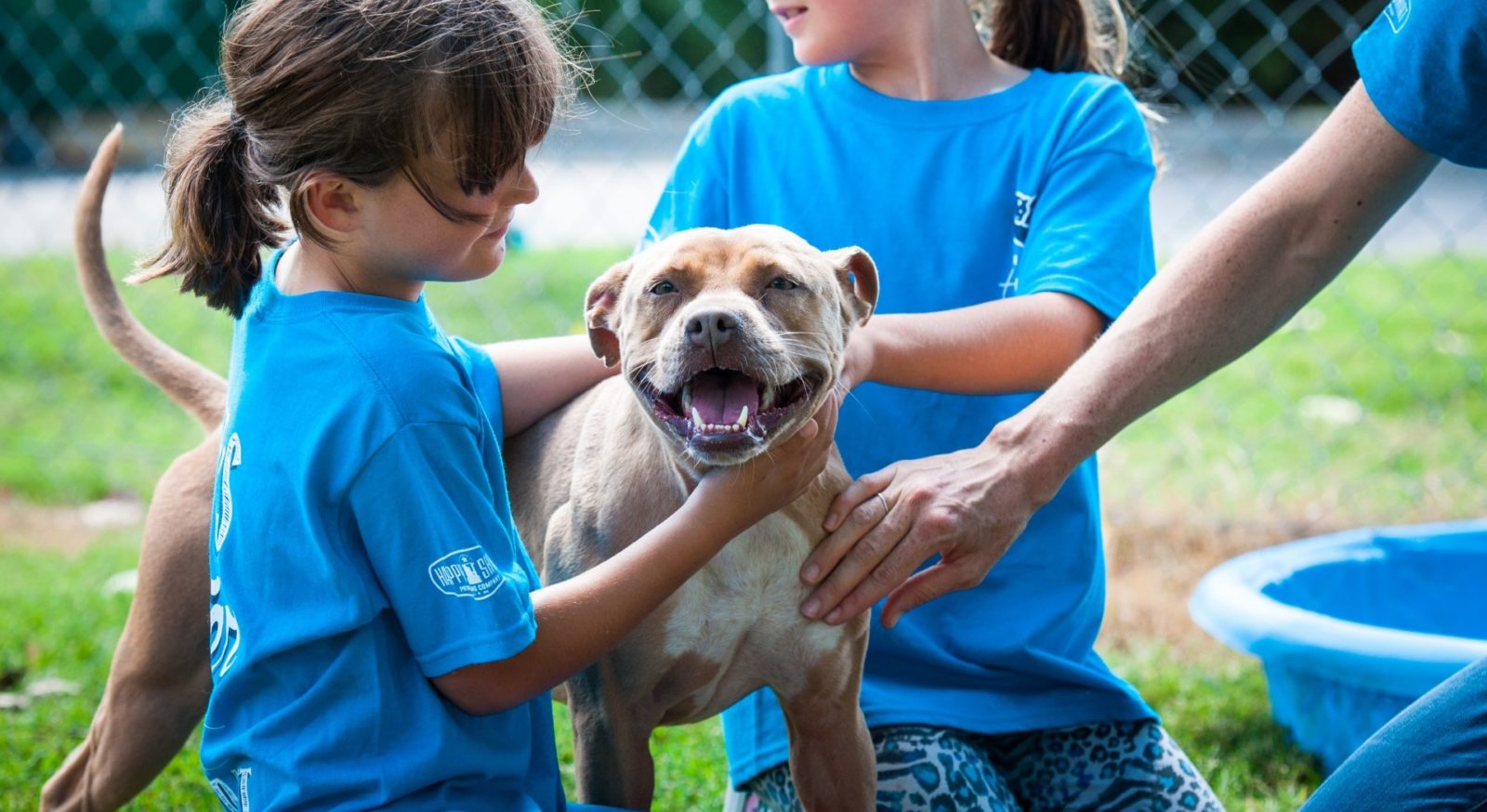 In 2019, Giving Tuesday campaigns generated over $500 million dollars in online donations, and over 20 billion global social media impressions. It's safe to say it's officially a mainstay of year-end fundraising.
So what makes a #GivingTuesday campaign successful?
Over the years, Neon One nonprofits have come up with some excellent Giving Tuesday campaign ideas, and they've seen great results. To help you get inspired for 2020, we're sharing some of their stories, as well as some practical tips for kicking off your campaign.
How Do You Start a GivingTuesday Campaign?
The best way to start planning your #GivingTuesday campaign is to think about what you'd like your org to accomplish on Giving Tuesday and work backward.
Gather a group of relevant stakeholders to hammer out what you'd like to achieve. This is a great time to ask the big questions, like:
How does/can Giving Tuesday fit into our year-end plans?

What budget can we allocate for Giving Tuesday?

How can we stand out from the crowd on Giving Tuesday?
Once you have two to three measurable outcomes you'd like to see from your fundraiser, you can start planning the necessary steps to launching your campaign.
Now, on to the ideas!
Idea #1: Build Excitement with a Unified, Omni-channel Strategy
To maximize day-of success, the team at Lawrence Humane created a 24-hour communication strategy, complete with website updates, social media posts, and a few emails. This, combined with their pre-Giving Tuesday promotion, created a more exciting donor experience
"The first year we did it, we were just dipping our toes in the water," said Meghan Scheibe, who currently serves as the Interim Executive Director of Lawrence Humane. "Even without a big strategy in place, we still raised around $2,500, which we thought was pretty great."
In 2016, Scheibe and the rest of her team took what they had learned from their first campaign, and built out a strategy around it.
"We were able to create a specific campaign around the event and we got to use the campaign thermometer widget. People were able to watch along as we progressed, and I think it got more people excited to donate."
The excitement paid off. Lawrence Humane received a match donor, who volunteered to match all donations up to $7,500. After meeting this goal early, a stretch goal of $10,000 in matched donations was approved. By the end of the event, Lawrence Humane had raised $24,000.
Why it Worked:
There's an old saying — 'success exists at the intersection of preparation and opportunity'. Much of Lawrence Humane's success with Giving Tuesday can be chalked up to just that — stellar preparation.
By strategically promoting their Giving Tuesday campaign across multiple channels, the team at Lawrence Humane got their appeal in front of more people. This consistent, thoughtful approach to communication creates connection and those connections drive more donations.
Idea #2: Give Back to Your Loyal Supporters
Most orgs see their Giving Tuesday campaign as an opportunity to raise more toward their year-end goal. But, with some extra TLC, it can also be an even better opportunity to let your donors know you care.
Joy Ranch, a Christian youth home located in Woodlawn, Virginia, has a pretty unique approach to their Giving Tuesday. They use it as an opportunity to enhance their donor stewardship plan.
"The first year we got involved, we set up a tent outside of Walmart and gave out hot cocoa," said Mandy Nester, who serves as the Media and Communications Specialist at Joy Ranch.
In 2018, Joy Ranch celebrated Giving Tuesday with a creative combination of fundraising and stewardship. They invited their community members to join them at their facility for games and prizes, while accepting donations to a Giving Tuesday specific campaign.
"I know Giving Tuesday is usually used for fundraising but I also feel like it's a great time to give back to the community and express our thanks for everything they've done for us," said Nester.
Their donor appreciation efforts don't just end at games and prizes, either. The Joy Ranch team also uses Giving Tuesday as an opportunity to write 30 handwritten letters to their top donors, thanking them for their participation with the organization. Little touches like these are what keeps donors coming back to an organization.
Why it Worked:
Donors expect to see appeals in their inbox on Giving Tuesday. Shifting the focus on them and their support of your mission creates a surprise-and-delight effect, while making your organization stand out from the rest.
Bringing stewardship to the forefront of your Giving Tuesday campaign creates a unique experience that can build a valuable sense of loyalty to your organization
Idea #3: Create Competition with a Peer to Peer Fundraiser
A spirited competition can take the best fundraisers and make them even better. That's what drove one nonprofit to raise over $4,800 during their 2016 Giving Tuesday campaign.
John King had never heard of Giving Tuesday until he received a promotional email about it in 2016. King is the Board Chairman of Wyoming Equality, an activism nonprofit dedicated to achieving equity for Wyoming's LGBTQ communities.
"We're always looking for new fundraising opportunities," said King. "When I looked into it, it just made sense."
During their first go at Giving Tuesday, King and his team set out to raise $5,000. Their strategy included personalized mail appeals, complete with branded return envelopes and a Facebook event page to increase awareness. Much to their delight, they were able to quickly surpass this goal, raising a little over $6,500 total.
"We used Neon to create the mailers," said King. "We sent out branded Giving Tuesday appeals sealed with addressed return envelopes inside. It was pretty inexpensive to do, and we got a great response, so we know we got an immediate return on investment."
The Wyoming Equality team also decided to utilize Neon CRM's peer-to-peer fundraising capabilities to create a competition within their organization. The end-goal was to see who could raise the most funds.
"Everyone involved with the organization was invited to participate," said King. "It became a really fun contest, and the winner got bragging rights for the whole year that followed. We generated around $4,800 using Neon CRM's social fundraising function. It was a huge success."
Why it Worked:
Giving Tuesday's own director of digital strategy said it herself — "if it's the only thing you do, organize a peer-to-peer campaign."
Peer-to-peer campaigns mobilize your most loyal supporters. In turn, they motivate their friends, coworkers, and loved ones to give, which introduces your nonprofit to a ton of brand new audiences.
Idea #4: Partner With Others Orgs in Your Community
In the spring of this year, the team at Giving Tuesday recognized a need for an additional day of giving to support those impacted by COVID-19. On March 30th, they announced that GivingTuesdayNow would take place on May 5th, 2020.
The Communities Foundation of Texas, host of the multi-million dollar community giving event, North Texas Giving Day, knew they could not miss this opportunity to support their nonprofits. Still, their flagship fall giving event took months of preparation. They needed a way to capture similar success in a fraction of the time.
In the end, the CFT team was joined by United Way of Metropolitan Dallas and the Dallas Cowboys to host a one-of-a-kind giving day, North Texas GivingTuesdayNow.
"It was so great for all three organizations to come together because we were able to take each of our individual strengths and different networks into the partnership. Together we were able to do something much better than what we could have done on our own."

-Susan Swan Smith, Chief Giving Day Officer at CFT
This event was a massive success, bringing in more than $20.7 million to over 2,500 North Texas nonprofit organizations, as well as an additional $21.8 million contributed in COVID-19 relief funds.
Why it Worked:
It's like Susan Swan Smith, Chief Giving Officer at CFT says, "when you want to go fast, you go alone; when you want to go far, you go together".
Celebrating Giving Tuesday by joining forces with other local orgs opens you up to new paths to success, while fostering a culture of philanthropy within your community. Use the event as a way to lift up giving in your neighborhood, and you're sure to have a winning campaign.
What are you doing for #GivingTuesday 2020?
We hope these campaigns have you inspired and ready for your own Giving Tuesday success. And if you have creative #GivingTuesday ideas, don't be shy — share them with our team and your fellow nonprofits in the comments below. We'd love to hear from you!