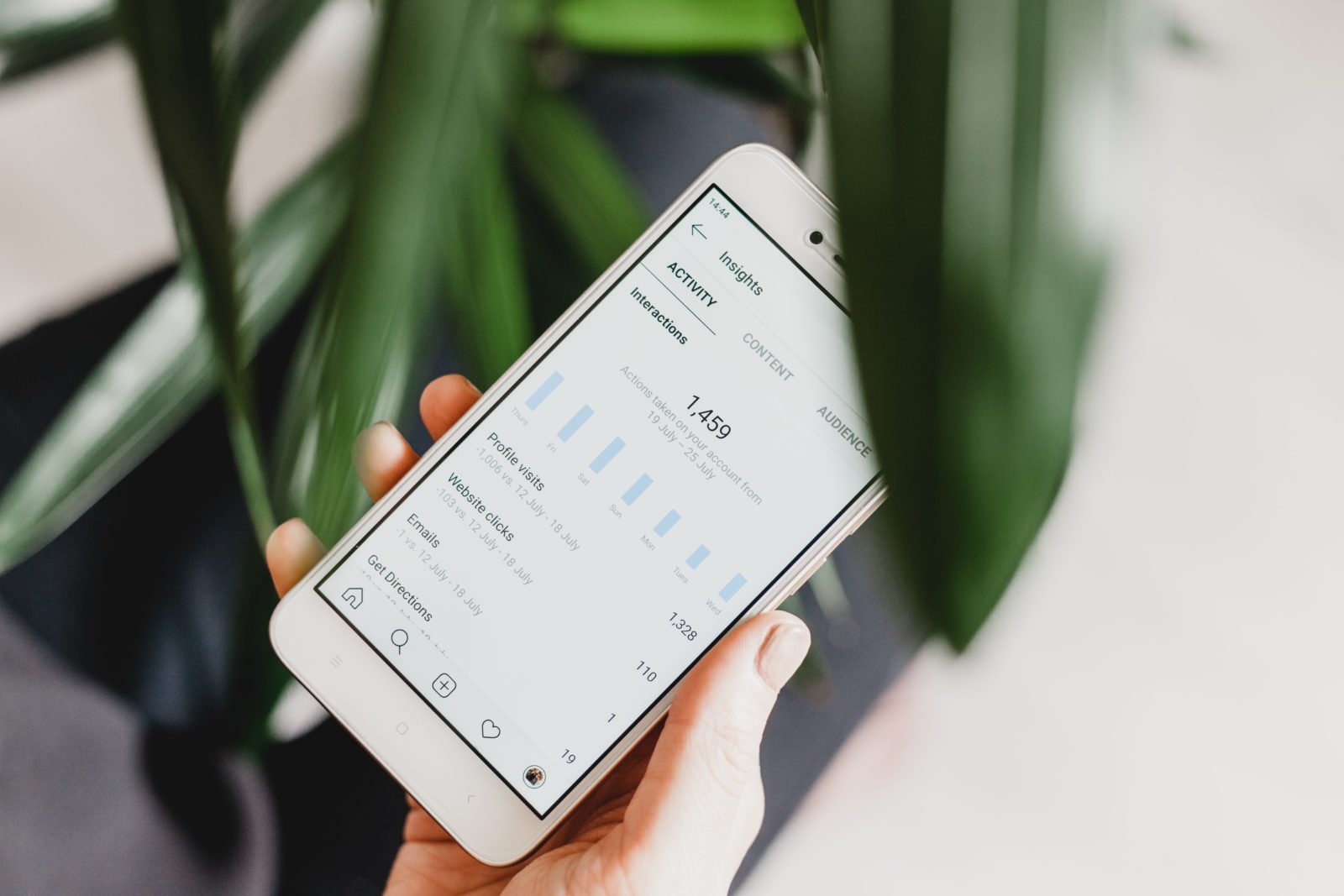 While there are many fundraising opportunities nonprofits can leverage throughout the year, GivingTuesday is undoubtedly one of the biggest. Recent statistics show that GivingTuesday revenue reached an all-time high in 2022, with supporters donating $3.1 billion that year. More people are giving, volunteering, and being inspired to participate than ever before.
The massive generosity movement is largely driven by an active online community. The #GivingTuesday hashtag gets billions of impressions each year, which tells us that nonprofits participating in GivingTuesday need a social media strategy to maximize fundraising.
How Does Social Media Benefit Nonprofits on GivingTuesday?
Social media is important for nonprofits year-round. Why is it so important on this day in particular?
It's an easy, free way to mobilize current supporters to spread the word about your cause and encourage their networks to donate on a day dedicated specifically to giving.
Social media builds awareness and helps you connect with donors who otherwise wouldn't know about your organization.
Nonprofits are able to grow their audience by tapping into GivingTuesday's large, global social media community.
If you're ready to amplify your social media presence and engage more donors online this year, here are eight GivingTuesday social media post ideas you can use.
1. Launch a Storytelling Campaign
Studies have proven that storytelling is much more effective than fact-sharing alone. When humans hear a story, the chemicals cortisol, dopamine, and oxytocin are released in our brains—the chemicals that form memories, keep us engaged, and deepen our relationships. That's direct scientific proof that storytelling is the way to go when we want to engage and inspire people on GivingTuesday and beyond.
We recommend running a story-centric campaign that leads up to GivingTuesday. While every nonprofit will be vying for donations on GivingTuesday, launching a campaign prior to GivingTuesday helps your organization stand out and builds interest over time. Share a story (or stories) that directly ties into the impact a donor can make by giving to your organization. Leverage the power of storytelling for your GivingTuesday social media posts to help donors connect with your cause on a personal level.
2. Create a Graphics Package
Before you can draw in donations on GivingTuesday, the goal is to increase your campaign's visibility to your community. To do this, mobilize your organization's current donors, volunteers, and staff by providing a graphics package they can use as they share your fundraiser with their networks.
A graphics package that includes images to post on their personal social media accounts makes it easy for people to spread the word about your campaign. The easier it is to share, the more likely people are to do it. You can also provide pre-written social media captions. This strategy increases your organization's visibility on GivingTuesday by equipping your advocates to introduce your cause to new networks and encouraging their friends and followers to donate.
3. Don't Forget the Hashtag
Each year, nonprofits use the #GivingTuesday hashtag to share their campaigns and supporters use it to find them. In 2019, the hashtag had over 20 billion social media impressions. That's a lot of eyes! And it's a huge opportunity to get your cause in front of new faces.
No matter which type of social media campaign you decide to run for GivingTuesday, always remember to include the popular #GivingTuesday hashtag. Other hashtags are fine—including your own campaign hashtag if you have one—but they're unlikely to get the kind of traffic #GivingTuesday gets. If you use your own custom hashtag (in addition to the GivingTuesday hashtag) in your social media posts, ask anyone who posts about donating to your organization to use the hashtag to tie all of the campaign's posts together. Having people use your campaign hashtag also makes it easier for you to find and engage with the posts people make about your organization.
4. Build Posts Around Updates
It's exciting to see fundraising numbers increase in real-time, especially if your campaign has a set goal associated with it. Let donors know how much they've helped raise so far! This approach to social media uses visuals to provide regular updates on social media.
At predetermined times, share where you are in meeting your GivingTuesday fundraising goals. This is a chance to foster a sense of community, rally people around meeting the goal, and keep your social media audience engaged. Create a sense of urgency by asking people to give toward meeting the goal by a certain time ("If 50 people give $50 by 5:00, we'll meet our goal in record time"). Use a call to action that inspires people to help meet the goal by sharing it with their social media followers. Make sure you include a link to your donation form so donors know exactly how to support you!
5. Use Video
People share video content two times more than any other type of content. Whether it's storytelling or behind-the-scenes footage, using video on social media captures people's attention and makes your message more shareable.
Even if you don't have the resources to send a video crew to film stories, text-only videos or simple Instagram reels are great options. It doesn't have to be fancy! Social media posts are allowed to be more unrefined sometimes—remember: It's where people share their lunch photos and cat videos, after all. You could even try live-streaming updates, appeals, and behind-the-scenes looks at your activities. Video can also be an excellent format for sharing statistics and quotes.
6. Run an Education Campaign
While sharing facts and statistics alone isn't always an effective way to raise money, you can use them to illustrate how someone's donation can help on GivingTuesday. Use your GivingTuesday social media posts as an opportunity to answer questions about your cause during a live Q&A session or share powerful statistics or figures related to the work your organization has done.
Even negative statistics can make a statement that inspires people to be generous on GivingTuesday. Here's a great example: "Did you know that 1 in 4 teens in the U.S. has missed class because they don't have access to menstrual products? Solving this problem costs only $___. Will you give $___ toward helping us end period poverty today?" The statistics make the call to action extra compelling.
7. Say Thanks
GivingTuesday is a great opportunity to thank your donors and volunteers. You can even repurpose this "thank you" initiative as content for GivingTuesday social media posts or emails. A testimonial from someone who is deeply involved in your organization can be a powerful motivator that makes others want to join in. For example, highlight a highly engaged donor, volunteer, or board member. Share how long they've been involved and quotes from them on why they choose to give to your nonprofit. Then, thank them for their work and invite others to get involved!
8. Go Live
Most social media platforms (such as Instagram, Facebook, YouTube, and TikTok) offer the ability to do a live broadcast. "Going live" before, during, or after GivingTuesday can help add a personal touch to your campaign. You can use it to introduce your GivingTuesday campaign and share what type of tangible impact a donor's gift will make.
It doesn't have to be a well-produced live broadcast; someone on your team talking to the camera will do. Face-to-face videos feel authentic and personal and can help your supporters connect with the campaign you're introducing them to. To get the most out of your live video efforts, you can save the video and use all or parts of it in other ways (in another GivingTuesday social media post or in an email, for example).
Take Your GivingTuesday Fundraising to Social Media
GivingTuesday is annual proof that online movements and social media fundraising work. When you discover the type of content that works for your audience and engages your donors, social media becomes a powerful fundraising tool.
Looking for additional resources to help you plan for GivingTuesday? Check out our GivingTuesday Toolkit below.
Join the discussion in our Slack channel on connected fundraising