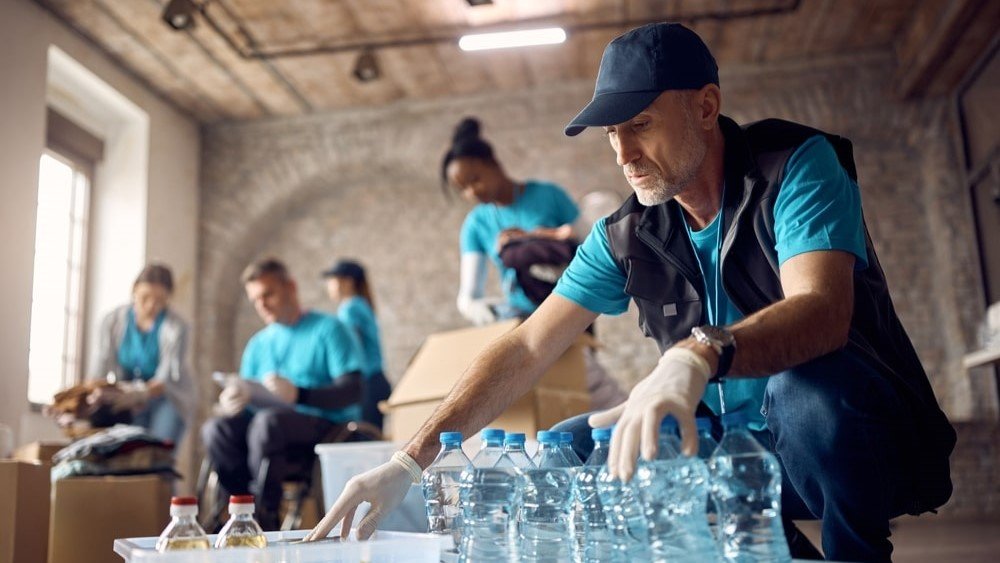 GivingTuesday, held on the Tuesday following Thanksgiving, is a global giving movement encouraging people to donate to the causes they care about. It also helps nonprofits kick off their biggest giving month, December, where they typically raise a quarter of their total annual funds.
If your nonprofit has yet to run a full-fledged GivingTuesday campaign, this year is a great time to start! And these GivingTuesday best practices will help you take advantage of this powerful day of giving.
3 Key GivingTuesday best practices for campaign success
While GivingTuesday presents a golden fundraising opportunity for nonprofits, its impact is limited to just one day. To ensure your campaign's success, it's essential to lay the groundwork in advance.
GivingTuesday best practices revolve around three key pillars: goal setting, database segmentation, and crafting compelling messages. By focusing on these three items, you can create a solid foundation for your campaign:
Goal Setting: Establish S.M.A.R.T. objectives (Specific, Measurable, Attainable, Relevant, Timely) to define clear and quantifiable goals that align with your organization's mission.
Database segmentation: Group donors based on key characteristics like past giving history, interests, or demographics.
Compelling messages: Craft emotionally resonant and persuasive messages tailored to individual donors.
1. Effective Goal Setting for GivingTuesday Success
One of the main reasons you should be setting S.M.A.R.T. goals for your fundraising campaign is to give you an objective way to measure success. (For more on S.M.A.R.T. goal-setting, you should check out our article on how to set fundraising goals.)
For GivingTuesday, the whole process is a bit simpler! Your focus is narrower. Below is an example of S.M.A.R.T. goals that a small animal shelter might set for GivingTuesday.
| Specific | Measurable | Attainable | Relevant | Timely |
| --- | --- | --- | --- | --- |
| Collect $5,000 in donations. | The shelter will use a fundraising platform to monitor the real-time donations. | The goal is a 10% increase from last year's donation total of $4,500. | The goal aligns with the shelter's mission of providing medical care to rescued animals. | The campaign will run for a 24-hour period on the specified date, starting and ending at midnight. |
You'll notice in the example that the shelter used its prior year's donations to set the baseline for this year's goal. That's not always possible. If you've never participated in GivingTuesday before, you won't have any prior year's number to use.
In that case, a good baseline might be a daily average of other successful campaigns you've done in the past—plus a slight bump to account for all that GivingTuesday excitement. That helps you set realistic fundraising goals that are still a bit ambitious.
2. Setting the Stage for Personalization with Segmentation
The next GivingTuesday best practice that will help you make the most of this global giving event is data segmentation. Your donor database contains thousands of details about your constituents that you could use to personalize your messages.
Using those details, you can break these donors down into individual groups based on what resonates most for them. Here are a few different ways you can segment your database for your nonprofit's GivingTuesday campaign.
Recurring monthly donors
Last year's GivingTuesday donors
First-time donors
High-value donors
Young professionals
Senior Supporters
Volunteers turned donors
Social media advocates
Local business partners
Event attendees
Environmental enthusiasts
Animal lovers
Corporate matching gift participants
Regular newsletter subscribers
Online store customers
Once these individuals are broken into different donor segments, you can create different GivingTuesday messages that connect directly with their interests, experiences, and identities.
To learn more about donor segmentation, see our resource, 4 Donor Segmentation Strategies That Drive Results.
3. Crafting Compelling Messages that Drive Giving
One of the most important parts of your GivingTuesday campaign is how you communicate with your donors. You want to create a highly personalized message that connects the donor to your cause and clearly defines what you're asking of them.
Here's an example of a short GivingTuesday message that the animal shelter mentioned before might use.
Subject: Join Us for GivingTuesday and Make a Pawsitive Impact
Dear [Supporter's Name],
Are you ready to make a real difference in the lives of our furry friends? As GivingTuesday approaches on Tuesday, November 28, we are thrilled to invite you to be a part of our special fundraising campaign at Animal Haven.
GivingTuesday is a global celebration of generosity, and we couldn't be more excited to participate this year. Our goal is to raise $7,500 to provide essential care, medical attention, and a loving environment for animals in need. Your kindness and support can truly transform their lives.
By supporting us on GivingTuesday, you become an integral part of our mission to provide love, shelter, and medical aid to animals who deserve a second chance. Every little contribution adds up and brings us closer to achieving our goal.
Are you ready to make GivingTuesday a day of hope and joy for our furry companions? Let's make it happen together!
This is a good general message, but there are ways it could be personalized more. For example, your organization uses database segmentation and has tracked the types of pets your constituents have. You create a specific segment for donors who only have cats, and you can adapt that message specifically to speak to them.
Subject: Help Our Feline Friends, Purr-ticipate in GivingTuesday
Dear [Supporter's Name],
Are you passionate about cats and looking to make a paw-sitive impact on GivingTuesday? Join us in our special fundraising campaign at Animal Haven to create a brighter future for our feline friends!
GivingTuesday is just around the corner on November 28, and we couldn't be more thrilled to participate alongside fellow cat enthusiasts like you. Together, let's work towards our goal of raising $7,500 to provide essential care, medical attention, and a loving sanctuary for cats in need.
We deeply appreciate your involvement in our compassionate cause. With your help, we can shower our furry friends with the love and care they deserve.
Are you ready to make GivingTuesday a purr-fect day for our beloved feline companions? Let's make it happen together!
With a strong data segmentation strategy, you can create dozens of different GivingTuesday emails that are highly personalized. Through that, you connect donors to your cause and drive them to contribute to your GivingTuesday goals.
Check Out More GivingTuesday Resources
Monitoring your results is one of the most important GivingTuesday best practices to tie all this together. Your responses to this year's campaign will help you improve on the next. Track which segments get the highest donations, which messages resonate most and which platforms provide the most visibility. You can use that information to reach even more ambitious goals next year.
Looking for more resources to help your plan and execute your GivingTuesday campaign? Look no further! Visit Neon One's GivingTuesday Resource Center for tons of worksheets, timelines, and templates that will help you make 2023 your best GivingTuesday yet!
Join the discussion in our Slack channel on connected fundraising