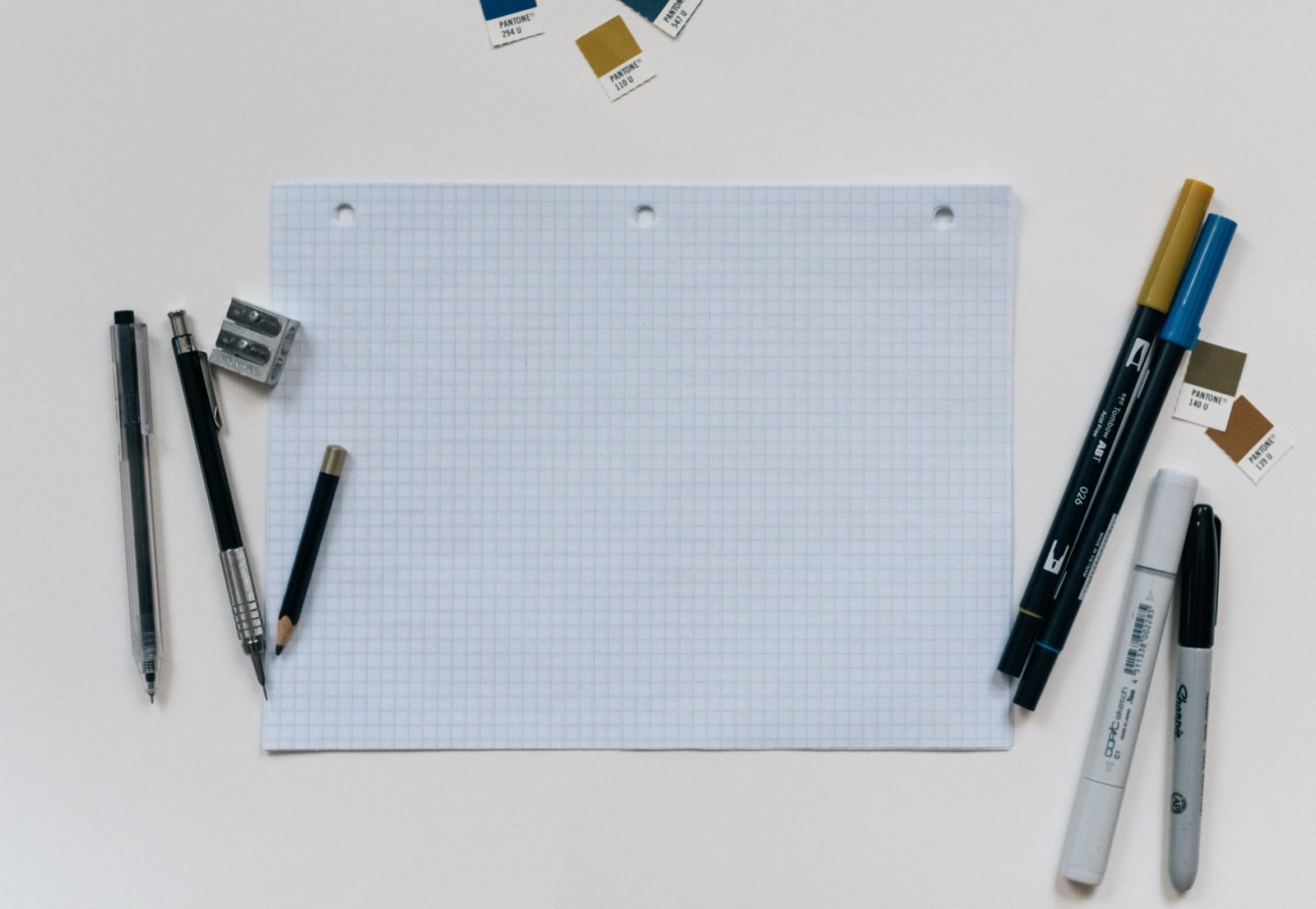 The end of the year is swiftly approaching. You know what that means — giving season is almost here. Giving season is a huge deal for the nonprofit sector, driving billions of dollars in just a few days. But don't take our word for it. Here are 10 year-end giving statistics that show just how powerful the final month of the year can be.
1. Nearly one third (31%) of annual giving occurs in December.
The year-end giving season is a big deal. Make sure you're making the most of your year-end giving appeal by using the right statistics and data, segmenting your audience and following up effectively.
2. 12% of all giving happens in the last three days of the year.
Talk about last minute! As those donations are coming in, you should be getting ready to follow up with your donors. A great thank you letter is the first step toward effective donor retention.
Get 3 Year End Email Templates:
Another thing you should consider is branded donation forms. Did you know that branded donation forms can help you raise up to 7x more? Be sure your online forms look their best to maximize the final days of year-end donations.
3. 53.8% of nonprofits start planning their year-end appeal in October.
Since a huge amount of donations are made in December, your year-end appeal can be wildly effective if it's planned and executed well.
Give yourself some extra planning time to make sure everything runs smoothly in December. You'll thank yourself later.
You can also kickstart your end-of-year planning by joining Neon One for Generosity Xchange, October 19-20, 2022!
This virtual two-day conference has free general admission featuring outstanding speakers and insights from other nonprofits across the industry.
Click the image below to reserve your spot.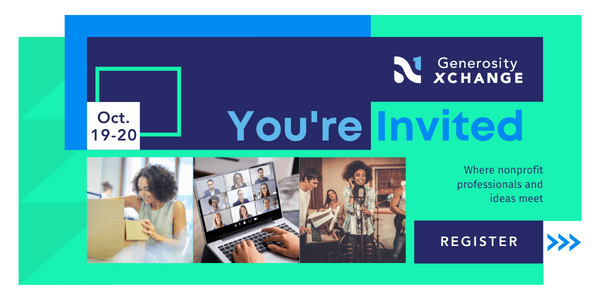 4. November (46.2%) and December (30.8%) are the most popular months for making year-end asks, but 7.7% of orgs start as early as September!
Most people won't donate until the last minute, but that doesn't mean you should hold off on your ask.
Make your appeals (reasonably) early so your supporters have time to plan ahead and donate at a time that works for them — and don't forget to think about #GivingTuesday. Decide on a timeline that makes sense for your organization and your donors.
Need guidance creating a year-end campaign timeline? We can help:
5. 28% of nonprofits raise between 26 – 50% of their annual funds from their year-end ask.
Year-end giving can be a huge boost for your annual fund, with many nonprofits reporting that nearly half of their annual funds comes from their year-end ask.
An annual fund is what a nonprofit uses to pay for operational expenses. Without solid funding for operational expenses, your nonprofit will struggle to stay afloat and will struggle to fulfill its mission.
6. 36% of nonprofits raise less than 10% of their annual funds from their year-end ask.
If you're not seeing as many donations as you'd like to in December, be sure to evaluate your results with the future in mind.
Taking a moment to see what went wrong and what you did right will make your job easier in the new year.
7. Two-thirds of people who make donations do no research before giving.
Donors often give to organizations they already know or that are recommended by friends and family. Even in our age of high-tech marketing, word of mouth marketing remains one of the most effective forms of marketing.
This is why creating a donation page that reflects your mission is so important– you'll need to make your donors champions of your cause that will continue to donate and spread the word about your organization.
8. 79% of volunteers also donate to their organization.
Although we tend to think of volunteers and donors as two separate things, volunteers really are donating their time (and skills) to your cause and are more likely to make a monetary donation.
Make volunteer retention a priority at your organization, and you'll be building the foundations for some of your most engaged donors in the future.
9. 59.9% of nonprofits make between 1-3 donor "touches" for their year-end campaign.
A touch refers to any contact point between your organization and the donor.
More than half of nonprofits will do 1-3, but a staggering 27.6% of nonprofits surveyed make zero "touches" for their year-end campaign, with the remaining ~10% making more than 5.
How many touches does your organization make?
Check out our in-depth moves management page to learn more about managing touchpoints between your nonprofit and its donors.
10. Direct mail is the
most popular medium
for year-end asks, followed by email, a nonprofit's website, and in-person asks.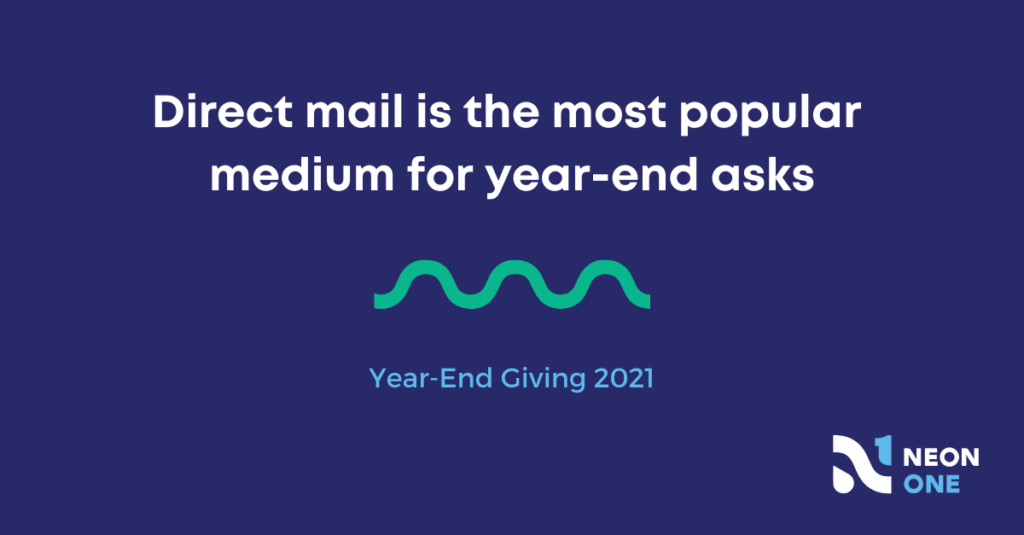 Direct mail still reigns supreme for year-end appeals, especially as nonprofit email marketing is less effective than many organizations would like to believe. Email, nonprofit websites, and the in-person ask trail behind.
Did you find these year-end giving statistics insightful? Let us know below!
Join our Connected Fundraising Community for more inspiration and ideas for your end-of-year campaigns.
---