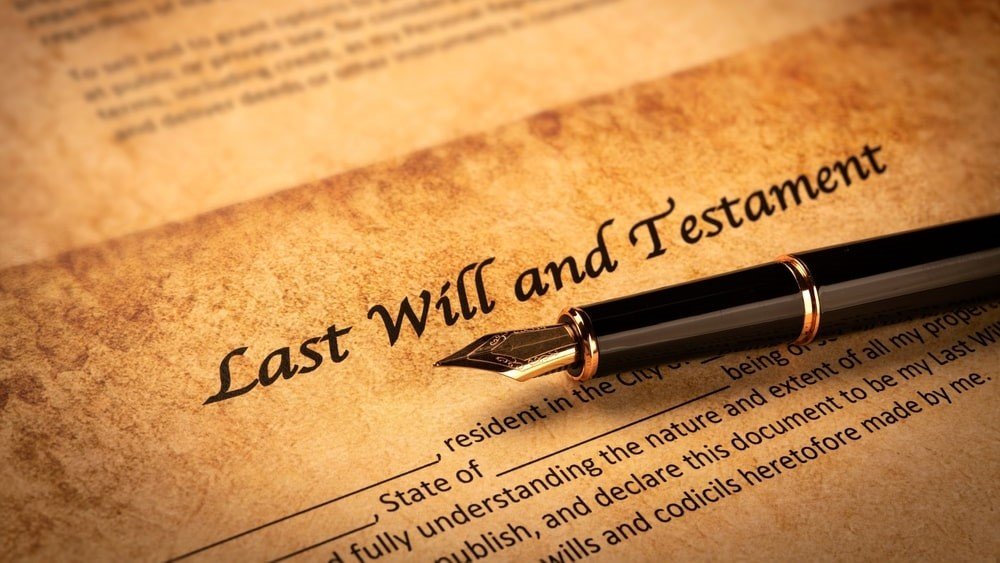 Legacy gifts aren't a very comfortable topic to broach. Death is difficult to discuss at any time, never mind when you're about to ask for money. But you may be surprised to learn that up to one-third of your constituents would consider leaving your organization a legacy gift—if you'd just ask. As legacy gifts for nonprofits are different from any other donation type, both how you ask and how you manage them will need some care.  
A CRM can help you create consistent, subtle communications with your donors who may be interested in leaving a legacy gift. It can also help you identify the most loyal and engaged donors in your base who would be more likely to consider bequests. Legacy gifts are not an easy topic for nonprofits, but with the right tools, you can guide your donors without overstepping.
Make Your Planned Giving Program Visible
The secret to improving legacy gifts for nonprofits is visibility. Many of your existing supporters would be willing to give to your cause in their estates if they only knew how to do it. Improving planned giving is more about education than anything else.
You need to show your donors how to complete a bequest and then subtly remind them of the option at the right time. Below are a few tips for educating and engaging your potential legacy donors. For even more tips, see our resource, Why Legacy Giving Management Is A Necessity For Your Nonprofit.
Dedicate a Website Page to Legacy Giving
Your website should have a page dedicated to legacy giving that explains how bequests help fund your organization. Here, you can include instructions on how bequests work, how much they support your organization, and steps to take if they're interested in making a gift. You should also include contact information for a dedicated planned giving development officer or a form that interested supporters can fill out for someone to contact them.
Segment Donors and Adjust Your Message
Many organizations suffer from the same misconception when it comes to legacy giving that donors do—that it's only for much older, affluent donors to your organization. However, one study of online wills showed that 40% of bequests came from individuals under 64 years old. Your best prospects may be a lot younger than you've considered. On top of that, you have to factor in how having a bequest in their will may engage younger people with your organization. A bequest is a literal lifelong connection, after all.
Not every donor is a candidate for legacy giving. It wouldn't make sense to target one-time donors because they're not engaged enough with your organization. Your legacy-giving prospects aren't just those who give the most. They're the ones who give the most often.
Segmenting your donor database can help you find those who give repeatedly, either on their own or through a recurring giving program. Those sustaining donors can be put into a group of prospects for possible legacy giving outreach. You can then adapt your messaging for this specific group. When you send out your regular thank-you message or your next appeal, you may consider adding a small line about legacy giving as a secondary note. That lets them know of your legacy giving program without aggressively pitching it.
Time Your Ask To Go Along With Estate Planning
About one-third of adults in the US have estate planning documents in place, and the number of young adults with these plans has risen by 50% since 2020. A big reason that the number has jumped is access. People have more tools at their disposal for creating estate plans, but they may not have a lot of information about bequests. That's why it's wise to try and time your reminders to when they'll likely be making estate plans. 
This usually happens due to a major life event, a career change, the birth of a child, a first-time home purchase, or getting married. When you know your donors, communicate regularly, and track those communications, you'll know when one of those events happens and how to respond.
For example, take Marcy Smith; she is a supporter of a local animal shelter. She's donated a few times before and attends events regularly. One month, she goes into the organization's donor portal and updates her name to Marcy Smith-Higgens, adding Joe Higgens as a contact. This change could trigger the system to move Marcy to a new group, where the thank-you letter template for her next donation also includes a subtle reminder of the legacy giving program. That could remind Marcy of the program when she's likely to be planning her estate with her new husband and thinking about bequests.
Tools for Managing Legacy Gifts for Nonprofits
A legacy giving program is made a lot easier using three tools: A donor database, a communications platform, and a donor portal for educating and guiding donors through the process of giving to your organization. The communications platform and database work together so you can segment potential legacy donors into the right messaging categories, then send them appropriate information about your planned giving program.
It takes a lot longer to secure a legacy donor and a lot more contacts. Your database can help you manage and track those contacts as you deepen your relationship. You can provide subtle messaging and guidance to your donors at the right time. Then, when they're ready to give a legacy gift, you can direct them to the right resources.
One big barrier to legacy giving is information. A lot of donors may be intimidated by a complicated legal process. However, by giving them a donor portal that simplifies and explains how legacy giving works, you can overcome that problem.
Using Neon CRM To Improve Legacy Giving
Legacy gifts for nonprofits are important, but they're not easy to solicit. They take a longer, more subtle approach that builds on the relationships you already have. With the right tools, you can gently remind donors of your legacy program and guide them through the process of making a bequest.
Neon CRM is a great, purpose-driven solution for managing legacy gifts for nonprofits, especially when used with a tool like Giving Docs that allows organizations to build their own legacy giving program. To learn more about Neon CRM, contact us.
Join the discussion in our Slack channel on connected fundraising