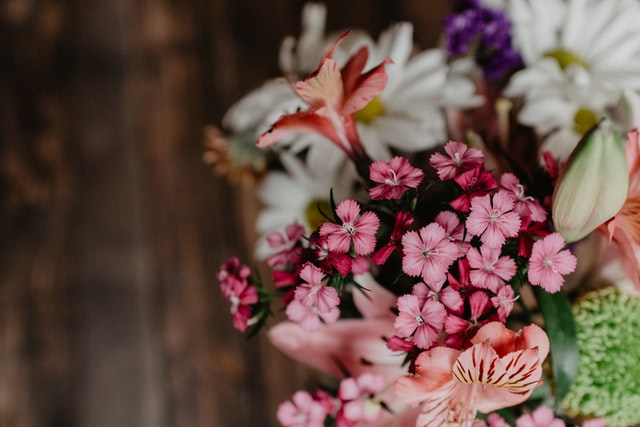 A few years ago, my sister-in-law also passed away from cancer. Friends and family set up a foundation for memorial donations, the Megan Lally Memorial Fund.
When my father-in-law passed away, he asked that donations be made to Megan's memorial fund in lieu of flowers. This is a common practice when someone passes away.
When I managed the annual fund at my last job for a Catholic school, we would receive memorial donations all the time. Death is a very delicate subject, but one that can potentially create a lasting connection between a donor and your organization.
Unfortunately, many nonprofits have not developed the processes and procedures to engage one of the most important gifts your organization may receive.
Because of my recent experience, I wanted to take the time to share some ways that your nonprofit can adequately handle the memorial donations process. While stewardship should be a top priority no matter the reason someone gives, memorial gifts have some special considerations to take into account.
Engage The Family Of The Deceased
Often, a family member of the deceased will reach out to your organization to inform you that they have indicated gifts should be made to your organization. Typically this information will be listed in the obituary or information at the wake and funeral.
When the family member reaches out, ask who should be the primary recipient of acknowledgments and communications regarding the memorial donations.
Sometimes a gift may come without prior notice. Look through your donor management system to see if the person is in your database and mark them as a memorial recipient if they are there. If no such name exists, check with board members and executive staff to understand if there is a relationship. 
No matter what, try to make contact with the family as soon as possible — while understanding that this is a delicate time.
Streamline Your Donor Communications
There are many factors to consider when drafting copy related to memorial gifts. Unlike a contribution to your annual fund, there needs to be communication related to your donors and the family themselves.
Let's start with the donors.
Do not utilize your standard thank you template when receipting a memorial gift. Nothing turns off donors more than feeling that their gift is not special, and memorial contributions are some of the most distinctive gifts of them all.
Language is extremely important when creating thank you letters for memorial donations, so be aware of making assumptions around the donor's relationship and the person the memorial was created for.
Zach Shefska, of Neon One partner, wrote a wonderful blog after his own mother passed away, discussing the donor experience surrounding memorial gifts. I highly suggest reading through it. On the donor experience, he writes: "It's easy to forget because we're all a part of this industry every day, but donating is an intimate experience — memorial donations even more so. As development staff, make it your goal to learn more about the 'why' so that you can focus your engagement with donors in the future on what they care about most."
You will also need to communicate with the primary contact for the memorial, informing them that gifts have been made because of the person who passed away. These letters should have their own unique template and ensure that the donation is noted. Names and addresses of donors are appropriate information to send to the primary family contact but do not include the amount of the gift itself.
Manage Memorial Data Well
One of the most embarrassing moments working at my last job was when I engaged in a memorial donation but provided my development director the incorrect relationship between the deceased and the primary family contact.
The best-case scenario is that we are told by the family that donations will be sent to our organization because of someone passing away, that the proper family contact will be provided, and that donors will include all pertinent information on why they gave.
The reality is that death is messy and leaves many things unfinished and unclear, so we need to be patient and understanding when it comes to piecing things together.
Marking that a record is deceased and a memorial recipient should be your first priority, followed by marking the memorial donations themselves. There's nothing more embarrassing or frustrating than accidentally mailing an appeal to a memorial donation recipient.
Beyond The Memorial Donations
Are you thinking about sending appeals after a memorial donation? Your organization should consider it carefully.
Most likely, the donor making an in-memory donation doesn't have a relationship with your organization and donated because of the memorial itself. Consider filtering these donors out of your traditional appeals and do something special for them, such as a donation anniversary acknowledgment with a soft appeal attached.
Keeping them invested in your mission and communicating the impact of their gift can help build a long-term relationship.
By handling memorial donations with grace and respect, you ensure that these gifts have a long-lasting impact on your mission and build a long-term culture of stewardship in your organization.
Join the discussion in our Slack channel on connected fundraising