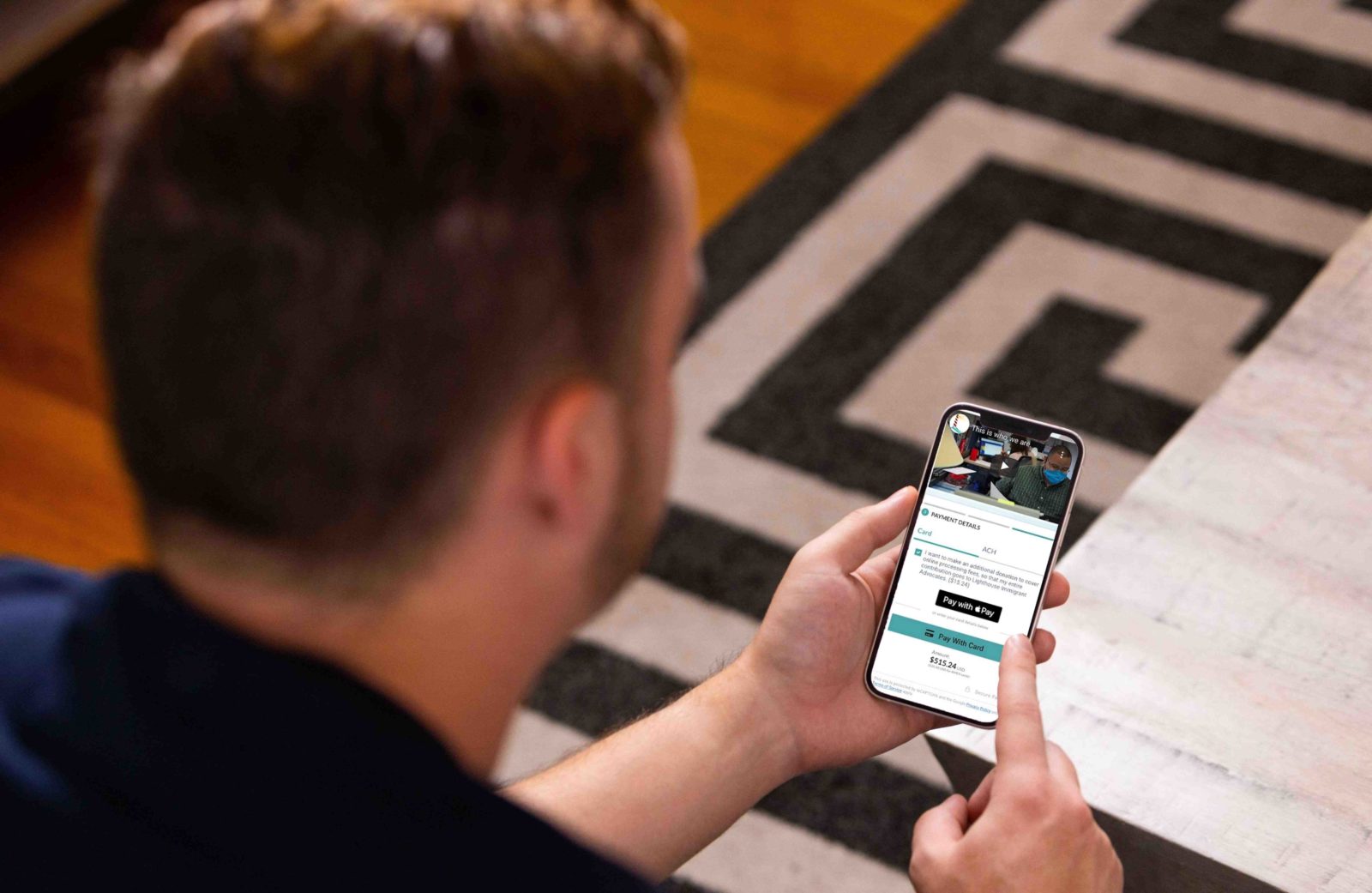 Apple Pay and Google Pay Now Standard With Neon Pay
With the understanding that nonprofit organizations are strapped for time, money, and staff, the ultimate goal at Neon One is to make your job easier so that you can focus on your mission. Neon Pay, our in-house payment processor, improves operations and saves resources by giving your organization one unified system to work in. It also gives our team more control and flexibility when rolling out client-requested features, like the update to support Apple Pay and Google Pay.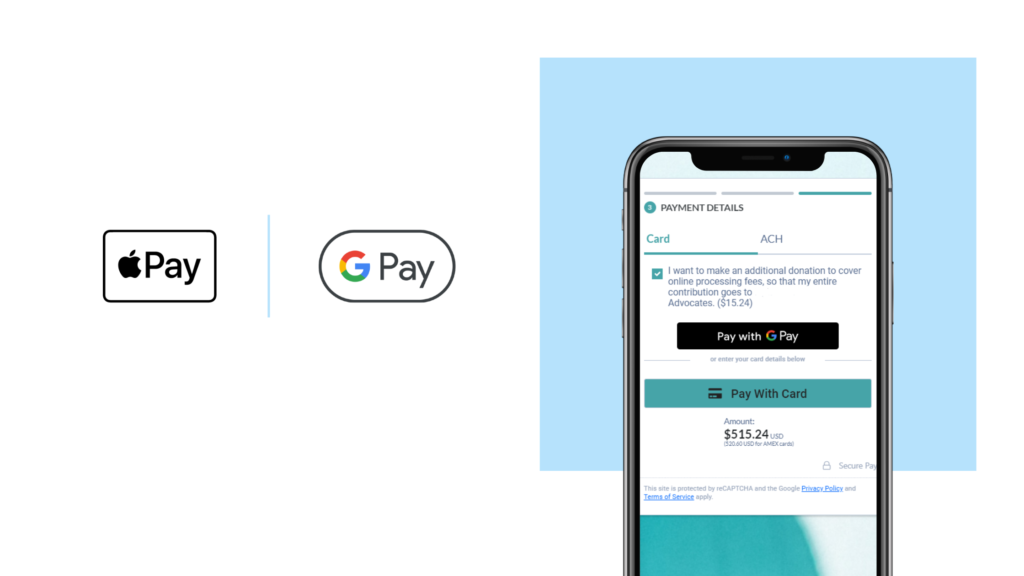 Why Mobile Payments?
We want to help your organization raise more, and express payment options are proven to increase checkout conversion and reduce abandonment. In addition to providing an even easier, more fluid checkout experience for your donors, we've made it as simple as possible for your nonprofit to start using mobile payments since Apple Pay and Google Pay are standard options for organizations using Neon Pay for their merchant processing.
Apple Pay and Google Pay combined with Neon CRM's easy-to-use donation forms will help your supporters complete their donations in record time with just a few taps on their phone, giving donors instant gratification for acting on their instinct to donate.
What Does This Mean for Your Organization?
The decision to give starts with an emotional connection to your organization's mission. It's your job to attract donors and use storytelling to move them to give. Once you've done that, don't let a clunky checkout process be the reason you're losing donations.
Using Neon Pay with Google and Apple Pay has several benefits for your organization.

1. Simple Sign Up
Apple Pay and Google Pay now come standard with a Neon Pay merchant account. No need to sign up for additional accounts—we've got you covered. No sign-up fees, no additional set up.

2. Streamlined Reporting
All of your Apple Pay and Google Pay transactions are stored alongside your credit card and ACH charges in Neon Pay, so you have everything in one place.
With a fully integrated payment gateway and processor, plus simple payment options like Google and Apple Pay, your staff can access everything they need in one place. Your team will have full visibility from fundraising to finance with real-time dashboard reporting on your fundraising campaigns alongside payment data and fee summaries for easy and deep reconciliation. You can rest easy knowing that your nonprofit is performing your most important tasks within one trusted, secure, and connected platform.
3. Enhanced Donor Experience
Now you can make that experience as easy as possible for supporters to make a gift by removing any friction in the final steps of the donation process, you're increasing your conversion rate and decreasing the chance of losing donations. Your donors will no longer need to run around looking for their debit/credit card as Apple Pay and Google Pay payment options will automatically pop-up for your donors based on their browser and device.
Tip: Use the Source filter in Neon Pay's Charges table and report to track how many donors are using these payment methods at checkout.
Try Neon Pay
Neon CRM's easy-to-use forms and multiple options for mobile payments can make the difference between a completed donation and losing a first-time supporter. In today's digital landscape it's critical for your organization to not only accept mobile gifts, but to provide a thoughtful and seamless experience for donors.
Join the discussion in our Slack channel on connected fundraising