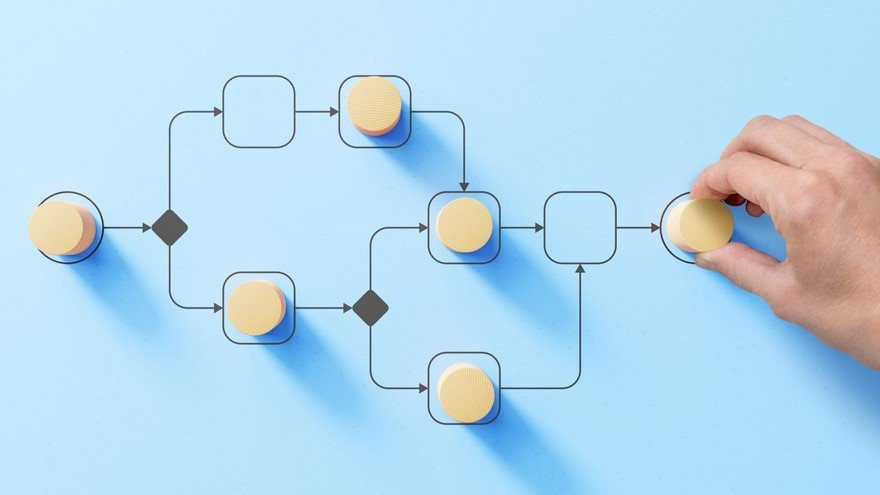 Moves management is a difficult term. It's very clinical, implying that you're treating donors like a product to be moved down a conveyor belt from one stage to the next. That concept doesn't really work because it strips the humanity out of fundraising. All the steps that you take in moves management fundraising are dependent on a close personal connection. Successful moves management isn't just "moves management"—it's donor cultivation.
Enhancing the Steps of Moves Management Fundraising
Moves management, regardless of where you look it up, will be presented as a series of steps. These steps make up the path organizations usually follow as they're trying to encourage one-time donors to get more involved with their organization—like volunteering, creating a recurring donation, or increasing their financial support—sometimes up to the point of making a major gift or bequest. The steps are:
These steps set a baseline for moves management, but they don't humanize the process. It's all about targets and numbers and metrics. To make moves management fundraising effective, you have to stop viewing the process as a transactional one and instead think about how you build a community. It's not just about rushing someone through the stages to the ask. It's about connecting them to your cause and showing your value. It's donor cultivation. 
Consider major donors—who account for one-third of charitable contributions—as you think about the donor cultivation cycle. A major donor will rarely walk in your door and offer a $1,000,000 bequest. It would also be strange to solicit a $1,000,000 donation from a major donor prospect who had no history with your organization. Almost 30% of major donors reported that their first gift to an organization was under $250. They were testing the water before they jumped in—their interactions with the nonprofit after that gift influenced their decision to give more later on.
If your goal for moves management is to advance those donors to that major stage, you have to humanize each step along the way.
Here's how.
1. Know Your Audience
If you're looking to build relationships with people who may eventually become dedicated donors, it's important to understand the people you'll engage. Your target audience shouldn't include just anyone who has the capacity to give. Focusing your attention on people who are deeply motivated to give will make you most successful—44% of affluent donors report giving donations due to a personal connection to a cause. Identify people in your donor base who are very connected to your cause and your work, then work to understand their individual motivations for giving.
For example, say a library organization wanted to restore a historic local library. They may decide to hold an informational event at that library to engage individuals who are already connected to it. That allows them to meet existing supporters, understand their motivations, and find the right prospects.
During the informational event, a representative of the nonprofit meets Donna. During their conversation, Donna says something like this:
"I'm not familiar with your organization but I really support your cause. I used to come to this library all the time when I was a little girl. Reading here is what inspired me to become an author myself. I wish my husband had been able to attend tonight, but he had to take our daughter to complete some volunteer hours for a club she is involved in at school."
Now, chances are that Donna would not dump all of that information out at once. But for the purpose of demonstration, let's just assume she's a talker! The point is, after the conversation, the representative should write a short note about Donna.
"Donna, mid-30s, is an author who is married with a daughter. She has a personal connection to the X town library as she grew up going there. Her daughter has required volunteer hours at her school; she may be a good prospect for our teen volunteer program."
The same process holds true for your other donors. After every informational event, you should use all of the summaries you've written to build out your donor database. With that, you have the right information to connect them to your community.
2. Connect Them to Your Community
In moves management, the next stage would be refining your ask. This doesn't necessarily need to be a financial ask! Whatever you ask of your new contact, you want it to be specific to Donna and what she's capable of giving. In this stage, it's important to connect Donna to the community of people who support that library.
With the detailed notes that the representative took, the person in charge of calling Donna knows that she has a daughter that needs volunteer hours. When someone calls Donna to thank her for coming to the event, they could ask if Donna's daughter would be interested in working at the library. That immediately builds on the personal connection with Donna and brings her daughter into the organization.
Another good idea would be to adapt a thank-you email for people like Donna that asks them to opt into updates about that specific library project. The organization can start to create a community so they can reach mutual goals. Community members may be invited to future events, sent emails about the restoration project, or asked to support the work in numerous other ways.
3. Build Mutual Goals
What are your donors' goals for their donations? Maybe they want to help solve food insecurity in your city. Maybe they want to decrease the number of stray pets in their neighborhood. Whatever it is, your supporters have goals in mind when they give. Aligning your organization's goals with your supporters' goals will set the stage for deeper donor relationships and give you opportunities to engage your supporters in new ways.
In Donna's case, it's known she has a personal connection to the mission—she used to go to that library as a child. If your organization's goal is to restore that library, Donna may have similar goals. She, and individuals like her, would be a great prospect for a group tour of that library. The representative could show them around, show the areas requiring improvement and possibly go over some plans for restoration. They could also discuss needed funding for the project, laying the groundwork for a later ask.
Now, not every donor is as chatty as Donna. To get the kind of information you need to define goals for your donors, you may want to consider conducting surveys. Including a link to surveys in thank-you emails when a donor gives can allow you to gain insight into what motivates them.
For more information on surveys, see our resource, 7 Donor Survey Questions You Should Be Asking. 
4. Create a Collaborative Plan
Your donors have goals. You have goals that line up with their motivations. Now, it's time to create a collaborative plan that gives your supporters a way to come alongside your organization to move you toward those shared objectives.
While it's nice to have donors who just give broadly to the organization, people frequently focus on a specific project. It's that personal connection we were talking about earlier. When they give a donation, volunteer, or do anything to aid the organization, they're doing so with their own motivations. Choosing to support a specific program or campaign instead of making a general donation can be an indicator that your donors' personal goals are closely tied to that initiative.
They want to be involved in the process. Wherever your donor focuses their support, ask for feedback from them and regularly show them their impact on the organization. In Donna's case, a representative may call her to ask for insights into what she loved about the library and what she'd like to see recreated in the new design. That makes the project even more personal for Donna and encourages her to get involved.
Organizations can do this for all their donors, though on a smaller scale. They could group individuals like Donna in their database and then target communications specifically for that group. This helps the organization refine their ask and show its potential impact.
5. Refine and Justify Your Ask
The final stage of moves management fundraising, the ask, is informed by the groundwork you laid before it. The amount you ask for in this appeal is incredibly important. If you ask somebody with few resources for too much, they may be intimidated out of giving entirely. Meanwhile, if you ask a more affluent donor for lower amounts, you may get much less than they were actually willing to give. When you adapt your ask for the specific donor, you make it much easier to get the donation. It's especially valuable if you can tie it to a specific goal to show impact.
In Donna's case, the organization has already gotten to know her and knows that she is a New York Times bestselling author with extensive resources. The organization may ask for a donation to restore a reading room and then name it in her honor, possibly even featuring a display of her books. That tells Donna exactly how her donation money will be used and recognizes her in the same step. The same organization may choose to ask another donor—who may not be as familiar with the organization or has a history of giving smaller financial donations—to set up a recurring donation instead of asking for a large gift.
Larger opportunities like Donna's are best handled in person. But other opportunities, like the recurring donor example, may work best in mass market efforts, like email fundraising campaigns. In this case, you'd have the highest chances of success if you based your asks on your donors' giving histories. You may send them an email with three suggested donation amounts and, next to every amount, list what its expected impact is—"a donation of $25 would help us buy 50 books, $50 would buy 100, $75 would buy 150."
That detailed process connects your ask exactly to its expected outcome (and your donors' goals!). It shows each donor how important they are to your organization by highlighting the very specific impact they will have. Of course, all of these steps are limited by one thing—and that is your ability to track your relationship.
6. Repeat the Process
Whether you call this process moves management, donor cultivation, donor stewardship, or any other name, it's important to remember that your goal is to build relationships with your supporters that result in increased generosity and involvement in your work. The process doesn't end when you get to know your donor and make your ask—it's just beginning!
As you build relationships with your supporters, understand their passions and motivations, and share how their involvement makes a difference, look for ways to draw them more deeply into your work. Once a one-time donor understands their impact, invite them to make a recurring gift. If a smaller donor has indicated excitement about an upcoming initiative, try asking them to make a slightly larger gift.
When you connect with mid-level donors who may be able to give in a major capacity, spend some time learning about what they're most passionate about and invite them to learn what making a large gift can achieve. You may even find opportunities to ask donors to create planned gifts or bequests.
These stewardship activities will rely on the deep relationships you've built with your supporters over time. If you do a good job understanding your donors, their passions, and their motivations, you'll find opportunities to move them from being a general supporter to being an integral part of your community and your work.
Using Neon CRM to Support Better Moves Management
It might look like moves management fundraising happens overnight—you meet a donor, learn about their motivations, and make your ask—but that's not the case. It takes time, lots of interactions, and a gradual increase in their commitment to your cause. Over half of major donors didn't give their first big contribution until five years after they'd been engaged with the organization. That's a lot of time and a lot of contacts to manage! Controlling that through simple spreadsheets won't be possible. The above steps are best supported through a robust, purpose-built CRM.
Your CRM will allow you to segment your data, adapt your communication styles, and keep detailed records on your donors that will help you build your relationship. Because that's what moves management fundraising is: It's long-term relationship building. You'll need a CRM that can support that.
Neon CRM has the tools and features you need to humanize your moves management fundraising strategies. To learn more, contact us for a demo.
Join the discussion in our Slack channel on connected fundraising