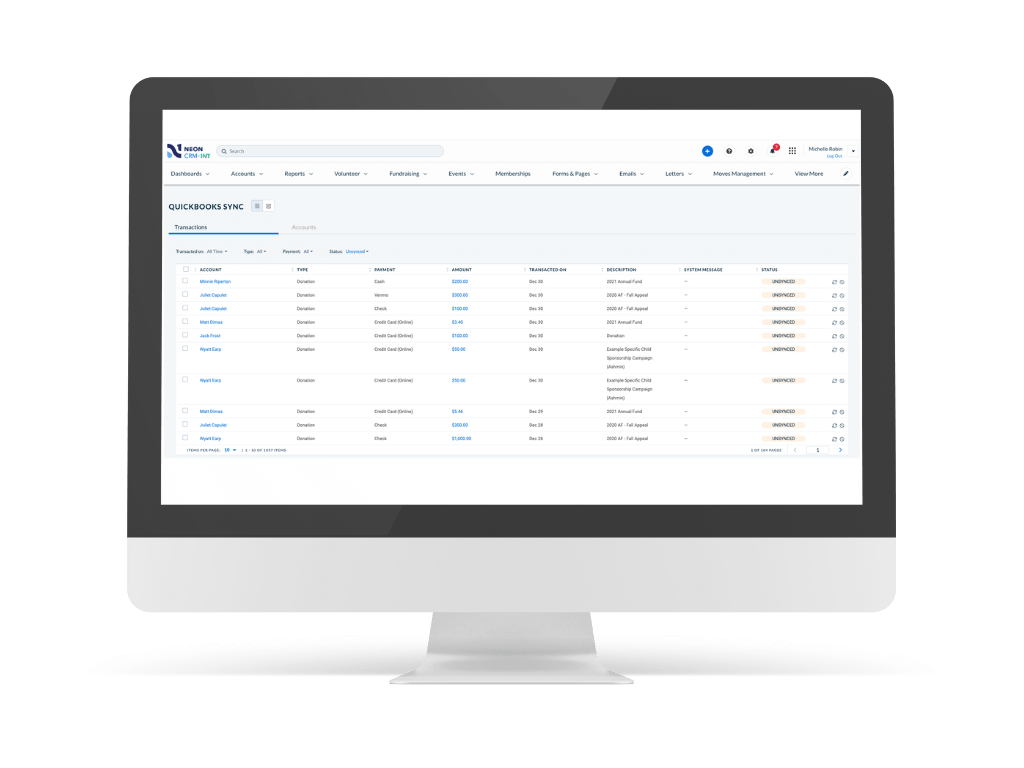 Good news, fundraisers! It's easier than ever to streamline your CRM and bookkeeping processes. We're excited to announce that Neon One has joined the QuickBooks Solution Provider Program. Here's what this means for you.
QuickBooks Partnership an Important Step Toward Simpler Nonprofit Operations
The average nonprofit uses more than five different software programs to manage their day-to-day operations. Now that QuickBooks Online is available for purchase through Neon One, you can reduce the number of vendor relationships you have to manage. That means you can manage bookkeeping, reporting, donor management, fundraising, and other important processes all in one place.
"By enabling nonprofits to purchase QuickBooks directly through Neon One, we're not simply offering a product," said Neon One CEO Steve Kriter. "We're building a bridge to a community of generosity, providing clarity, precision, and a deep, holistic understanding of the entire supporter journey."
Simplify Your Bookkeeping With Neon CRM & QuickBooks Online
Integrating your QuickBooks Online accounting software with Neon CRM has a number of benefits. You can:
Automatically record donations, membership purchases, event registrations, and other transactions in QuickBooks—and save time by eliminating manual data entry or exports
Reduce errors and save time with automated syncs and workflows
Identify and correct duplications and other issues quickly
Track fees, revenue, and other figures in one place
Run reports, reconcile revenue statements, and track expenses in a single system
If you're interested in using QuickBooks Online with your Neon CRM system, we'd love to talk to you. Here's where to learn more!
Join the discussion in our Slack channel on connected fundraising