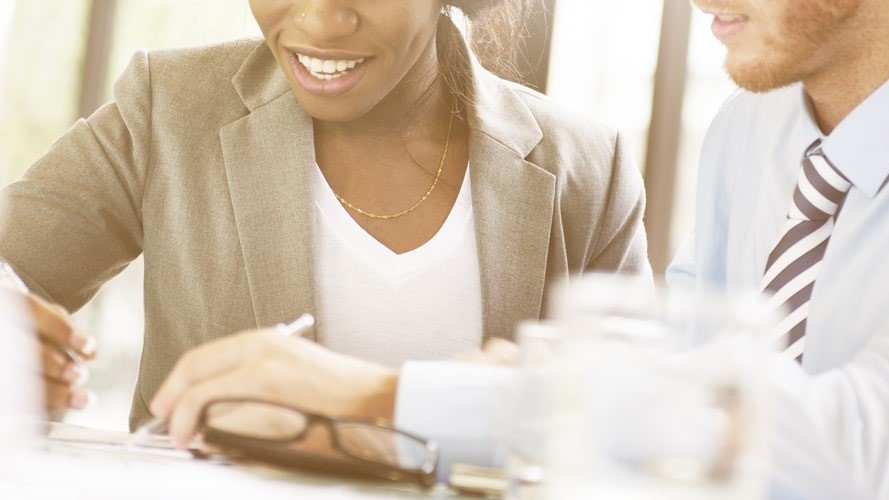 Nonprofit communications plans are far more complex today than they ever were in the past. With the ever-evolving landscape of digital platforms and audience expectations, it's crucial to develop a strategic approach that keeps up with the pace. With a well-crafted, tech-driven communications plan, you can reach your audience, engage them, and achieve your goals.
Starting Your Nonprofit Communications Plan with SMART Goals
Your goal may be to raise engagement, but that's not a SMART goal. SMART goals are specific, measurable, achievable, relevant, and time-bound. You can start with an abstract goal like "increase engagement" and then use that SMART goal structure to refine it.
Here's how to approach the goal of boosting engagement in a SMART way:
Specific: Increase donor engagement with fundraising activities
Measurable: Increase fundraising email open rates and social media followers by 20%. Increase email click through rates by 5% and social media engagement from comments, shares and likes by 10%.
Achievable: Personalized email and increased social media content will drive engagement.
Relevant: Increased engagement will lead to closer donor connections and higher contributions.
Time-bound: These objectives will be met in six months.
These nonprofit SMART goals give you a clear framework for success that you can use to establish the rest of your strategy. They will also help you define and segment your audience.
Define and Segment Your Audience
While all your donors are unique, they have common reasons for engaging with your organization. When you understand who they are and what motivates them, you'll know how to communicate with them. Of course, it's not possible to get to know every single one of your donors on an individual level. However, you can create detailed personas that you can use to target your messaging.
Say you run an environmental organization. Based on your experience, you create a fictional profile of four different donors who have interacted with your organization.

Sarah Patel

Sarah is a 36-year-old biologist who is married with two young children. She has attended several family focused events but never any black-tie affairs. She will participate in causes related to animals and environmental conservation but tends to steer clear on matters of policy or legislation.

She makes $70-$90k annually and is the primary financial contributor in her household.

Interests: Animals, Children/family events, Environmental site cleanups

No interest: Environmental policy and laws, Black tie or formal events

David Cantor

David is a 62-year-old retired attorney. He is widowed with grown children and grandchildren. He has attended several conferences related to environmental policy, ecological restoration, and sustainability. He has never participated in any family activities or site cleanups but does go to the organization's annual gala. His estimated net wealth is $8 million, including property and retirement accounts.

Interests: Environmental policy and law, Black tie or formal events

No interest: Children/family events, Environmental cleanups

Mark Burnam

Mark is a 45-year-old high school teacher who is married with two teenage children. His family has participated in marathons and cookouts with the organization and has also volunteered for several environmental site cleanups. He makes approximately $45,000 per year and his wife is employed, income unknown.

Interests: Sports and outdoor activities, Children/family events, Environmental site cleanups

No Interest: Environmental policy and law, Black tie or formal events

Anna Wilcox

Anna is 54 years old, married, with no children. She works part time and lives on her retirement income, with an estimated net worth of $2 million. She has continuously contributed to the organization financially over the years but rarely participates in any events, except for the annual gala. She also regularly interacts with the organization on social media, sharing, commenting on and liking content.

Interests: Social media, Black tie and formal events

No Interest: Children/family events, Environmental site cleanups
Your nonprofit communication plan should be personalized; donor segmentation is a critical component of that. Using the above information, you may create donor segments for individuals interested in family events, versus those who like more extravagant affairs. Then, the next time you send your messages, you know which ones to send. When you want to send an invitation to a family cookout and educational event, you'll send it to people like Mark and Sarah. When you launch a campaign aimed at lobbying for better environmental protection laws in your area, you'll focus on talking to people like David.
These donor personas are also important for determining what type of channels you'll use to connect with different groups of supporters. Someone who fits into your David persona, for example, may expect traditional mailed invitations and thank you notes. Meanwhile, someone who is more like Anna will prefer to interact on social media channels like Facebook or Instagram. By knowing your donors, you'll also know where to reach them.
Target the Right Channels
Just about all nonprofits will need to use email, websites, and direct mail in order to engage their donors. Those are necessary regardless of your size. There are also many social media platforms where your donors may be active.
Platform
Features
Limitations


User base: 2.93 billion monthly active users

Best for: Nonprofits seeking broad audience reach

Wide reach
Dedicated nonprofit Pages
Events
Fundraising tools
Donation buttons
Targeted advertising options

Declining organic reach
Algorithm changes
Potential for negative comments or spam


User base: 1.5 billion monthly logged in users

Best for: Nonprofits with the capacity to create and share compelling video content, interviews, or impactful stories.

Video-sharing platform
Wide reach
Monetization options
Storytelling through videos

Resource intensive
Competition for viewership
Limited interaction compared to other platforms


User base: 755 million monthly active users

Best for: Nonprofits targeting younger audiences, particularly those focused on creative expression and social causes.

Short-form video content
High engagement
Potential for viral reach
Authenticity and creativity

Not suitable for all nonprofits
Algorithm challenges for discoverability
Limited options for clickable links


User base: 436 million monthly active users

Best for: Nonprofits focusing on news updates, thought leadership, and engagement with a diverse audience.

Real-time updates
Engagement with followers
Hashtags
Connecting with influencers and journalists

Character limit for posts
Fast-paced nature
Limited visual content options


User base: 450 million monthly active users

Best for: Nonprofits with visually appealing content, particularly in niches such as crafts, fashion, food, or lifestyle.

Visual discovery platform
Suitable for infographics
DIY content
Traffic driving

Limited demographic diversity
Time-consuming curation
Less effective for direct engagement


User base: 2 billion monthly active users

Best for: Nonprofits with compelling visual content, storytelling needs, or community-building goals.

Highly visual platform
Storytelling through images and videos
Instagram Stories
Visual consistency

Limited clickable links
Challenges in driving traffic outside Instagram
Algorithm changes
You can choose the right channels by reviewing your donor personas. We can look at the four created before to explain this. Facebook would be a great channel as it's likely that all the donors use it in some way. YouTube might be a helpful channel for sharing information on environmental policy with people like Anna and David. Meanwhile, Sarah probably has an Instagram account that she uses to share photos of her family and learn more about her interests.
Adapt Templates to Speak to Donor Personas
Personalization is crucial for engaging your constituents. While addressing them by name and using "you" language in email messages is a good start, it's not enough to create true engagement. To achieve that, you must adapt your communication style according to your audience and the platform you're using.
This is where segmentation comes into play. We can refer back to the four donor personas established earlier. Each of these individuals has different preferences, motivations, and communication styles. A one-size-fits-all approach won't work for all of them.
To address this, adaptable templates and donor segmentation are essential. Let's consider a fundraising campaign for cleaning up an oil spill, which also requires volunteers. Based on your donor profiles, you know some individuals are likely to volunteer, while others are unlikely.
To cater to both groups, you create two versions of your fundraising email. Both versions address the donor by name and express gratitude for their previous contributions. However, one version includes a call for volunteers to assist with the cleanup, referencing the recipients' prior involvement in similar projects.
The first email, without the volunteer call-to-action, is sent to Anna and David, who haven't participated in cleanups before. The second email, including the volunteer message, is sent to Sarah and Mark, who have previously taken part in such events.
You can further personalize by segmenting the group with Anna and David. David has previously donated between $250 and $350, while Anna tends to contribute conservatively, typically ranging from $25 to $50. With this information, you can create two new templates tailored to their donation ranges. The template for individuals like David would suggest donations between $250 and $400, while the template for individuals like Anna would recommend contributions of $25 to $50.
Segmentation enables highly personalized email messaging for your constituents. With the right CRM system, you can adjust your messaging based on their giving history, interests, professions, and other interactions you've had with them.
Flexibility is key in nonprofit communication. It allows you to personalize your email messaging to your donors and adapt your content to different platforms.
Create Multipurpose, Adaptable Content
Is it easier to write a single blog post or come up with five Facebook posts, a video, an image for Instagram, a compelling tweet, and various other ideas for your social media platforms? Many nonprofits avoid blogging because it seems like a lot of effort with little payoff. However, the blogs you write can serve as the foundation for numerous other social media posts. You don't have to start from scratch with every message you send to your constituents; you can repurpose existing content.
To make the most of this approach, it's important to structure your blogs properly from the beginning. Each blog should include the following elements:
Keyword or key phrase: This aids organic search and can also serve as the basis for hashtags on platforms that use them.
Video or image: Content created for a blog post can be repurposed for Instagram, Pinterest, or Facebook. Including both images and videos extends the reach even further.
Compelling story: For example, say you post a donor spotlight where someone integral to the organization provides a brief interview. This interview will likely yield several quotable moments that make great tweets or Facebook status updates.
Graphics or icons: These can effectively break up text and also serve as eye-catching thumbnails when posting on platforms like YouTube or Facebook.
Call to action: The call to action can vary depending on the goal of the blog post. Your original post may have been sharing a beneficiary story, but it can be repurposed for a fundraising appeal or a call for volunteers.
A well-written blog can serve as a launching point for multiple pieces of content tailored to each platform you use. With some planning, this approach can also help establish consistency across all your assets, allowing your organization's brand to be easily recognized. However, maintaining consistency can be challenging with such a high posting frequency. That's why establishing a content calendar is crucial for managing all the moving parts of your plan.
Establish a Content Calendar
Content calendars are designed to establish a regular cadence for your posting. People don't follow or engage with inactive accounts on social media, and they don't respond to organizations that only send them a message when they need something. You have to regularly communicate with them on multiple platforms, but it can be difficult to keep up.
This is where the content calendar comes in. While there's a lot of different ways that organizations can track their content, many choose to go with a simple Excel spreadsheet based approach. Here's a quick example of what a content calendar may look like:
| Asset | Platform | Due |
| --- | --- | --- |
| "Why Biodiversity Matters: Preserving Life on Earth Through Conservation" | blog | 6/1 |
| "Biodiversity is not a luxury—it's a necessity. Let's value the incredible diversity of life on Earth and take actions to conserve and restore it. Our future depends on it! 🦋🌳🌍 #BiodiversityAction #NaturePreservation" Read more here: | Twitter | 6/1 |
| 🌍🌱 Join us in celebrating the Wonders of Biodiversity! 🌿🦋 Check out the link in our bio for more great photos and ways to get involved.(image link) | Instagram | 6/2 |
| "Conservation Success Stories: Inspiring Examples of Environmental Restoration" | blog | 6/4 |
| Video: Erica's story (video link) | YouTube | 6/5 |
| 🌟 Meet Erica, a trailblazing biologist dedicated to preserving our planet's biodiversity! With her unwavering passion and expertise, she's leading groundbreaking research on endangered species and advocating for sustainable conservation practices.🌍🦋 #BiodiversityChampion #ConservationHero #ScienceForNature | Twitter | 6/5 |
A content calendar can be as simple as that! Include the assets, a platform, and a time for posting to keep track of all the moving parts of your campaign. However, a simple program like that may actually create more burdens than it resolves. Your Excel spreadsheet is entirely manual and only reminds you of key dates. It doesn't do anything to keep you on track.
An alternative option is to use a content calendar app. These apps can help you keep track of all your different communications platforms as well as the content you're putting on them. Some content calendar apps you may have heard of include Buffer, Hootsuite, Sprout Social, and Trello, though there are dozens of programs available.
To learn more about the different available content calendar apps, see our resource, Content Calendar Apps & Tools for Your Nonprofit.
Monitor Metrics and Improve
The goals you set in the first part of your nonprofit communications plan should help guide you to the right metrics. For example, if you set a 20% growth goal for your social media followers, you'd check that growth at various points in the campaign to see if you're on target or if you need to adjust your messaging. Here are some communications and engagement metrics you can keep track of to gain insight into the success of a campaign.
| Metric | Formula |
| --- | --- |
| Reach: The number of people who have been exposed to your communication efforts. | Total number of impressions or views |
| Conversion Rate: The percentage of individuals who have taken a desired action after being exposed to your communication materials. | (Number of conversions / Total reach) x 100 |
| Engagement: The level of interaction and involvement of your audience with your communication materials. | (Number of likes + Number of comments + Number of shares) / Total reach |
| Social Media Followers: The number of people who follow your organization's social media accounts. | Total number of social media followers |
| Social Media Impressions: The number of times your social media posts have been displayed to users. | Total number of social media impressions |
| Email open rate: The number of times your email was opened. | (Number of emails opened / Number of emails delivered) x 100 |
| Click-through Rate (CTR): The percentage of people who clicked on a specific link or call-to-action in your communication materials. | (Number of clicks / Total number of impressions) x 100 |
| Donor Retention Rate: The percentage of donors who continue to support your organization over a specific period. | ((Number of donors at the end of the period – Number of new donors) / Number of donors at the beginning of the period) x 100 |
These are just a few of the metrics that can help you understand and improve your nonprofit communications plan. They tell you how far your message is spreading and if supporters are responding. Of course, for the best results, you'll need to use a CRM to track donor-focused metrics, like your email performance, donor retention rate, and others.
A CRM is an essential tool for tracking important nonprofit metrics, especially if your CRM includes email marketing tools, donor engagement insights, and segmentation tools. It will help you keep all your important information about supporters, donors, and volunteers in one place, and it allows you to track the interactions that can give you insight into who your donors are, how they support your cause, and what their motivations are. Plus, a CRM lets you personalize email and direct mail communication and run targeted campaigns, so you can engage with your constituents in a more meaningful way.
Using Neon CRM to Support Your Nonprofit Communications
Mastering the art of nonprofit communications planning requires a strategic approach that incorporates SMART goals, audience segmentation, social media channel selection, personalized templates, versatile content creation, a content calendar, and diligent metric monitoring. By implementing these key elements, your organization can effectively engage supporters and drive meaningful impact. A CRM can help with many of these activities!
If you're ready to take your nonprofit communications to the next level, reach out to Neon One for a personalized demo of our nonprofit focused platform, Neon CRM. Contact us to discover how our comprehensive solutions can revolutionize your communication strategies and help you achieve your mission.
Join the discussion in our Slack channel on connected fundraising