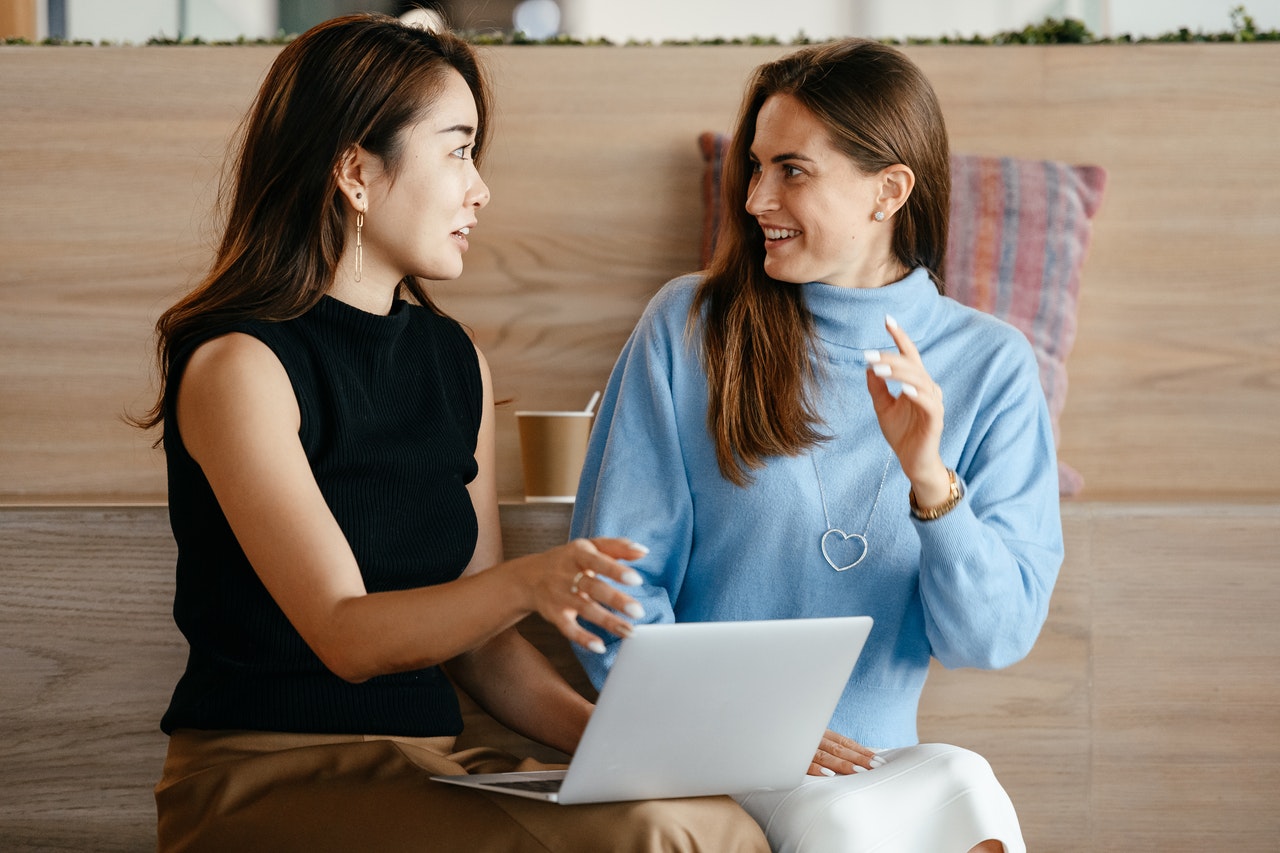 Let's talk peer-to-peer fundraising and fundraising incentives.
Peer-to-peer fundraising empowers donors to create personal fundraising pages and raise money on behalf of the organization.
This specific type of crowdfunding has become increasingly prevalent. Why? Because it's an easy way to involve your supporters and multiply your reach while helping your nonprofit meet fundraising goals.
So what's the drawback with peer-to-peer fundraising? Not all supporters are motivated to raise money. That's where incentives come into play.
Fundraising incentives are the perks that encourage fundraisers to meet a donation goal.
Are you new to peer-to-peer fundraising and are planning your first campaign? Are you a peer-to-peer pro?
Either way, it's essential to continue to engage and motivate your core supporters. Use these five fundraising incentives to inspire your core supporters, grow your audience base, and meet your fundraising goals.
5 Fun Fundraising Incentives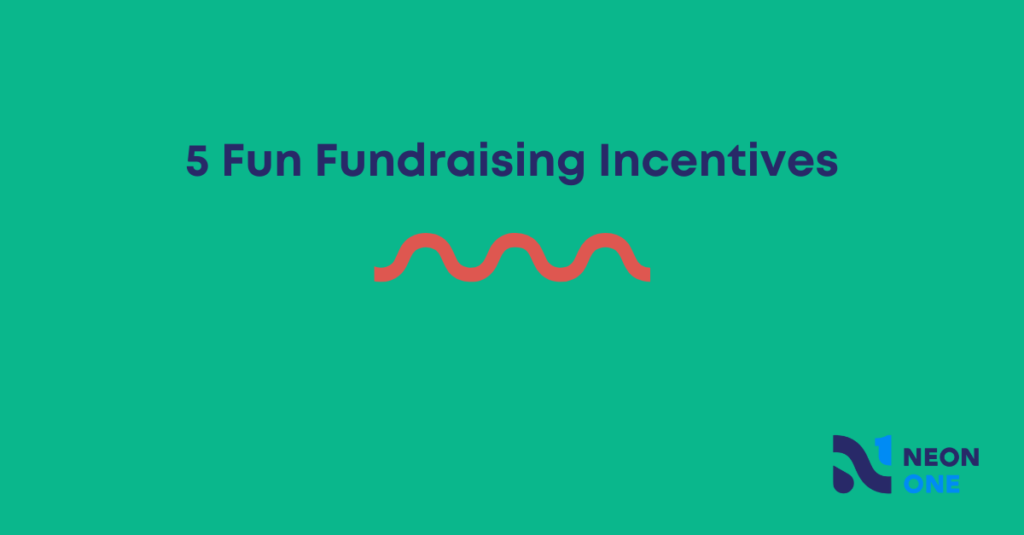 Most organizations understand the need for promotional materials and support for peer-to-peer fundraising. But some forget about the importance of rewards and recognition along the way.
Fundraisers love being rewarded and recognized for a job well done. That's why your P2P campaign must have an incentive program.
With fun incentives and a focus on your mission, your campaign participants will learn how much fun it can be raising funds for your cause. So, let's get started.
Fundraising Incentives: Levels & Prizes
When developing a fundraising incentives program, explore a variety of incentive options.
There are two main types of incentives: usable and experiential. When brainstorming possible prizes to offer, consider offering a mix of incentive types.
Usable incentives are physical items such as:
Acknowledgment plaque
Accessories (socks or towels)
Hats
Backpacks
Clothing
Tech (Ipad, watch,)
Experiential incentives are non-tangible items that enhance the participant's experience, such as:
Recognition at group events
VIP party
Membership cards
Add-ons like free parking
Coffee with the Executive Director
When developing a list of potential incentives, assign each incentive a value rank. This will help you determine which dollar goal or team goal the corresponding prize will be paired with.
Incentive levels will help you foster continued giving. When you have one goal for your donors, and it is met, there is no longer a motive to continue fundraising. If there are a variety of goals and incentives, your fundraisers will have a reason to keep on going, even after one goal is complete.
Use your past fundraising research to see what reasonable goals and stretch goals would be for your fundraisers. You don't want to create a prize, such as coffee with your nonprofit's executive director, if it would involve 100+ coffee conversations by the end of the campaign. Keep your rewards manageable in both time and money spent.
Team Pages
To get supporters even more excited about your fundraising campaign, encourage them to fundraise with a team. Many peer-to-peer fundraising tools allow your fundraisers to create team pages. Each supporter on the team makes a personal fundraising page that is connected with a team page.
Team pages allow small or large groups to raise money together. Fundraising teams share responsibility and motivate their members to fundraise to meet team goals, with little extra effort on your behalf.
The motivation comes from competition inside the group and extra support. An individual feels more comfortable asking for donations with help from their team.
Time-Based Campaigns
There are three main types of peer-to-peer campaigns: rolling, time-based, and giving days.
Although year-round campaigns are a great way to raise funds for your cause, they are a bit more general than time-based campaigns and giving days.
With year-round campaigns, your organization and fundraisers have an endless amount of time to meet your fundraising goal. Time-based campaigns are more successful for quick fundraising growth and can last anywhere from a couple of weeks to a couple of months.
Consider tying your time-based campaign to an event that you already have scheduled like a virtual 5k or dance marathon. Participants will then fundraise for money up until the date of the event.
#NeonTip: If you don't have an event coming up, think about creating an even shorter campaign, or hosting a giving day. A giving day, which is a 24 or 48-hour peer-to-peer donation challenge, is a great way to motivate your fundraisers and donors to donate now! This can bring about higher levels of engagement due to a clear deadline and end goal.
When creating your time-frame, keep your audience in mind. Creating urgency to meet a donation goal can be thrilling for some, but others may find that it is a lot of pressure.
No matter the timeline you choose, keep your fundraisers informed and motivated throughout the process.
Direct Recognition
Your fundraisers are doing a lot of work to raise money for your organization. Don't forget about them.
Communication shouldn't end when fundraisers create their personal fundraising page. You need continued communication throughout the process for both your fundraisers and donors.
Consider creating virtual badges for fundraisers that complete different goals. The goals can be related to dollar amount, number of donors, or number of social posts and shares. This is a creative way to not only raise money but also foster more outreach.
When fundraisers meet their goals, send out automatic emails congratulating your fundraiser. The more direct recognition you give out, the more fundraisers and donors feel included in your campaign.
Personal Incentives
Not everyone is motivated by a t-shirt.
Encourage your fundraisers to create their own personal incentives. Personal incentives can be featured on their fundraising page. By publicly announcing their personal incentives, fundraisers will feel more accountable.
Personal incentives can be simple or silly. In the past, fundraisers have offered to bake cookies for every person that donates or share a silly video singing karaoke on social media. The goal is to create intentional and personal interactions.
When planning your next peer-to-peer fundraising campaign, don't forget about incentives. Many peer-to-peer programs only focus on getting participants to reach a fundraising minimum.
This year, go beyond and encourage campaign participants to not only meet but exceed their goals, with the help of incentives.
Looking to learn more about peer-to-peer fundraising? Check out our peer-to-peer fundraising series, a seminar of 6 webinars and workshops designed to teach fundraisers how to improve your peer-to-peer fundraising efforts.
Join the discussion in our Slack channel on connected fundraising