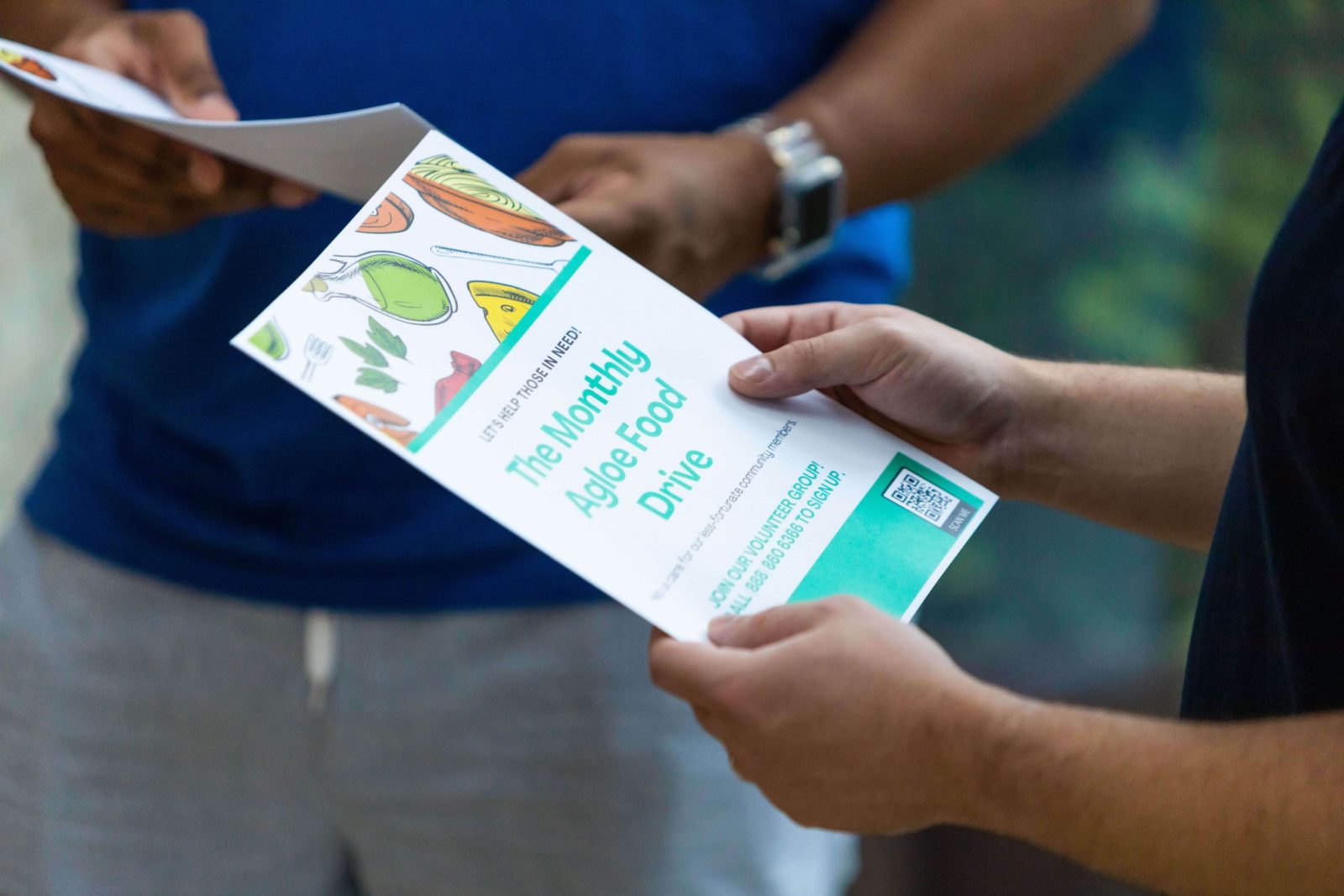 One truth that surfaced during the extended COVID-19 quarantine is that people found creative solutions to problems. Microsoft Teams board meetings, Zoom baby showers, Google Hangout happy hours—people continued to connect using new ways.
Our team set out to design an easy way for you to stay connected with your supporters and leveraged another pandemic-era solution: the QR code. Now you can instantly generate a QR code inside your Neon CRM system that sends donations directly to your general donation form or to a specific fundraising campaign.
What is a QR code?
The QR code is a tool to store data in a printed (or digital) format that can be read by a computer. It's essentially the next generation of the barcode. Traditional barcodes, like the ones on the packaging of everything you purchase in-store, are capable of storing a maximum of about 20 digits, while QR codes can contain up to several hundred times more information.
One of the most common pieces of information stored in QR codes is a website URL. This allows anyone with a smartphone, which usually come equipped with QR code scanning technology built into their cameras, to scan the code and get sent directly to the website stored in the QR code.
Benefits of QR Codes for Nonprofits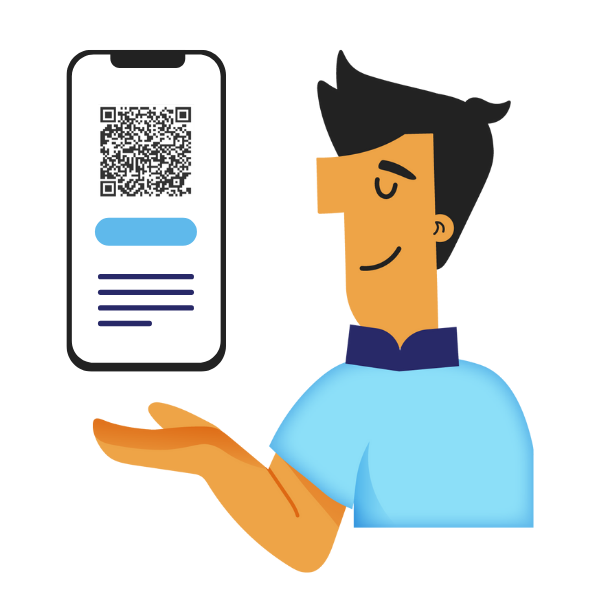 QR codes are cost-efficient, easy-to-use, and with Neon One's QR code generator, they're also easy to create.
Due to widespread use during the pandemic, supporters know how to scan the QR code using their camera function within their mobile phone. In just a few seconds your organization's donation form, hosted by Neon CRM will pop up. With all of the best practices already baked into your donation form, your donors will be able to donate in just a few clicks, and even make payment with a single touch using Apple Pay or Google Pay – standard with Neon Pay.
3 Ways to Leverage QR Codes

1. Include on Direct Mail
Include a QR code on any postcards, appeals, or thank you letters to offer supporters an additional, seamless way to make a donation. A QR code can offer a much faster way to donate than the traditional printed credit card fields or check options. With Apple Pay and Google Pay now supported via Neon Pay merchant accounts, a donor can scan a QR code to be directed to your campaign's donation page, and pay with a single click of the Apple or Google Pay button. This not only saves your donors' time, but your own too. There's no need to manually enter mailed-in credit card payments, or keep track of checks sent in. Donations are created and stored automatically in Neon CRM and Neon Pay for easy reporting.
Benefit: Include the QR code on all printed materials to drive conversion. Better understand the origin of your donations. Let constituents donate quickly without getting out their credit card or checkbook. Save the manual entry hassle of traditional mailed appeal payment methods.
2. Use in Marketing Collateral For Your Organization
Add on pamphlets or posters you distribute locally or have on-hand in your office. Steer constituents directly to registration or membership forms, or to a landing page with more information about your organization and mission.
Benefit: Including a QR code on all your organization's printed collateral is cost-effective and adds an actionable solution. You never know exactly when a supporter is going to feel compelled to give, and using a QR code on all printed collateral will ensure that a supporter can give fast and easily when that spark ignites.
3. In-Person Events
Train event staff and create a specific campaign so that supporters can use their phone to make an instant donation anytime, anywhere. Make appeals to donors while they're in the middle of the experience you're facilitating, whether that be a historical society tour, meeting furry friends at the humane society, or strolling the museum grounds.
Benefit: As we slowly transition back to in-person events we need to remain mindful and make room for new technology like the QR code that will make for easier social-distancing and allow people to interact within their own comfort levels. Provide your event-goers with a speedy and convenient way to give through QR codes, think of them as on-demand donations!
Neon One QR Codes for Nonprofits
Using QR codes to drive your fundraising efforts are a great way to take your fundraising campaigns, direct mail appeals, development, and events strategy to the next level. QR codes are easy to generate inside your Neon CRM system and will be an actionable addition to all your marketing efforts. Giving your supporters a fast and barrier free way to give through the use of a QR code will give them a sense of ease and convenience, a positive process they will remember when giving to your organization in the future.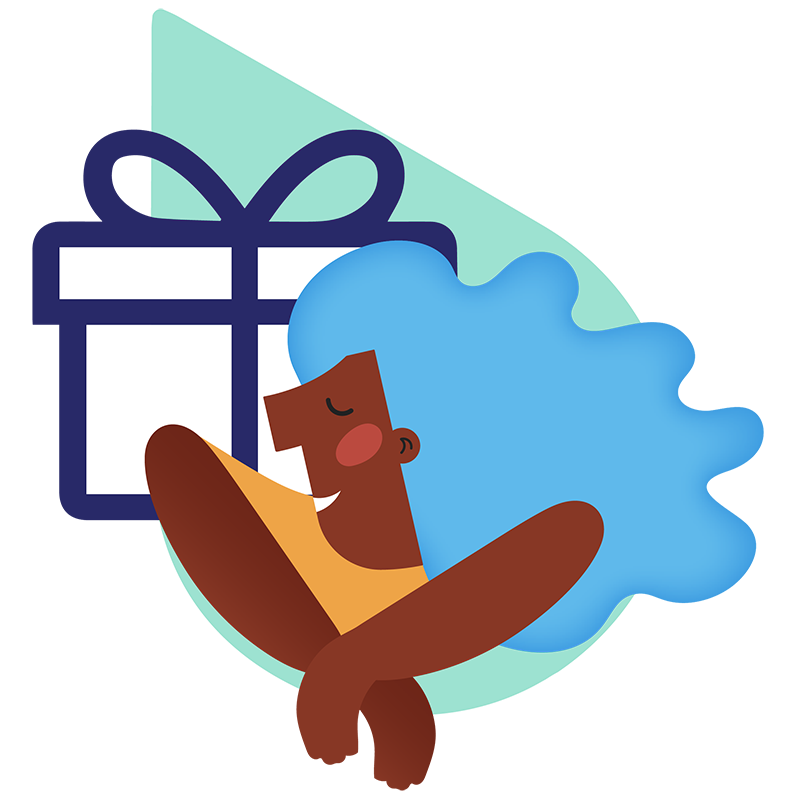 Want more great content like this?
Join our monthly newsletter community to get insights right in your inbox.
Join the discussion in our Slack channel on connected fundraising