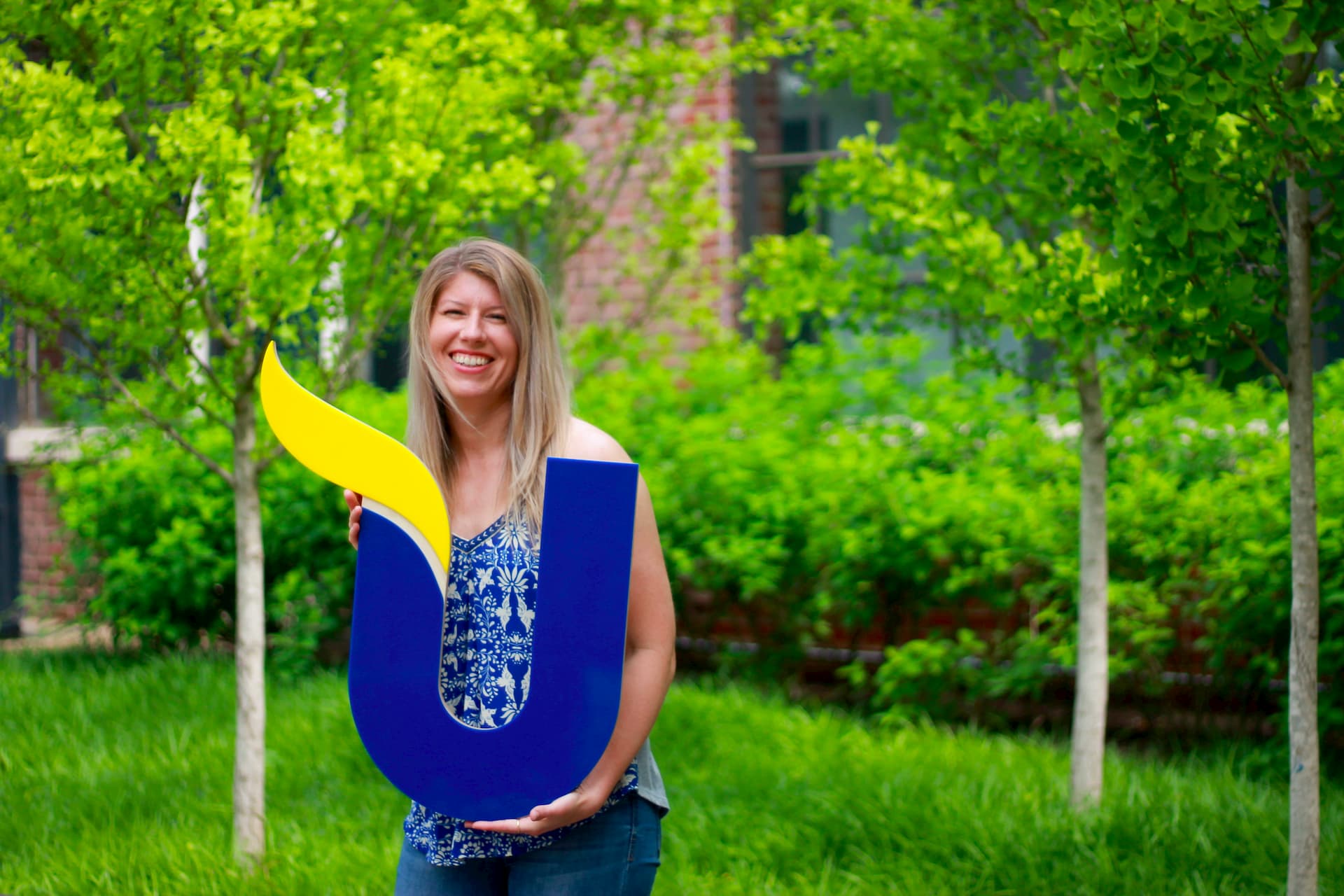 In March 2020, the world developed a new vocabulary, seemingly overnight. Words like "quarantine", "pandemic, and "PPE" suddenly became part of our shared daily lexicon. One newly introduced term has been everywhere since this spring — social distancing.
Everywhere except at the Ulman Foundation.
This Maryland-based nonprofit's clients — adolescent and young adult (AYA) cancer patients — dealt with the need to limit their exposure to others long before the COVID-19 epidemic. Chemotherapy, bone marrow transplants, and other cancer treatments weaken the immune system to the extent that a common cold could become as dangerous to a patient as the cancer itself.
Throughout their treatment, AYA cancer patients have no choice but to avoid parties and college dorms, miss family gatherings, and wear masks. This can make them feel more isolated and different than they already felt. Understandably, a chief complaint of these young people as they live with cancer is social isolation – the absence of social contact which can lead to loneliness.
In an effort to avoid exacerbating these feelings of social isolation, the Ulman Foundation's Patient Navigators and Ulman House staff adopted 'physical distancing' in place of 'social distancing,' and added many new opportunities for patients to connect socially — albeit virtually — in the height of the pandemic.
Consciously or not, this spirit overflowed into the development team at Ulman as well. They doubled down on networking via new online groups, picked up the phone to make hundreds of check-in calls to donors, and exchanged ideas and tips with fundraising peers at other nonprofits. If anything, they became more socially connected than ever!
When re-designing a previously in-person fundraising event, the Ulman crew realized that an online platform would enable exponentially more participants to join in, and they didn't think twice about inviting their nonprofit peers facing the same challenges to collaborate. This big idea ultimately became MOVE Maryland, a one-of-a-kind fundraising event.
MOVE Maryland is a virtual day of wellness designed to move Maryland's nonprofits forward. The main event will take place on Saturday, November 7, streamed live from Baltimore Soundstage, a local music club, to the movemaryland.org website.
Popular local instructors will lead spin, barre, Tae Bo, and family boot camp fitness sessions, with a live soundtrack from viral sensation DJ Kopec. Participants will exercise along with them at home, working up a sweat while connecting with their community from a safe distance.
Between the classes, participants will also enjoy inspirational messages from state-wide leaders and personalities, "mission moments" showcasing the work of partner nonprofits, highlights of sponsors' work in the community, and lots of special surprises.
Leveraging peer-to-peer fundraising with an approachable individual goal of $200, the initiative uses Ulman's Neon Fundraise tool, customized with the MOVE Maryland brand, as the platform for what promises to be thousands of fundraisers. Upon reaching their fundraising goal, individuals will gain password-protected access to the live-streamed event on November 7th.
At the conclusion of the MOVE Maryland initiative, nonprofit partners will receive 75% of the funds raised by their respective participants. 25% will be retained by the Ulman Foundation to cover direct costs and overhead associated with the event.
MOVE Maryland presents an innovative arrangement where "everybody wins;" nonprofits have a chance to test peer-to-peer fundraising at no risk and to present their community with a high-quality virtual experience at a very reasonable cost, and the Ulman Foundation gains extra brand awareness and opens doors to future collaborations while sharing the expertise they've developed in peer-to-peer fundraising.
By uniting their voices, MOVE Maryland nonprofit partners across the state will all raise greater awareness for their missions and raise more funds at a critical moment than they would have independently!
The simple shift in language from 'social distancing' to 'physical distancing' led to a fundraising innovation with limitless potential. It's an awesome example of how a seemingly minor tweak in mindset can truly create a movement.
We hope all our customers can gain inspiration from this exciting initiative led my the Ulman Foundation. To learn more, join as a participant, or register your nonprofit, visit www.movemaryland.org.
Join the discussion in our Slack channel on connected fundraising