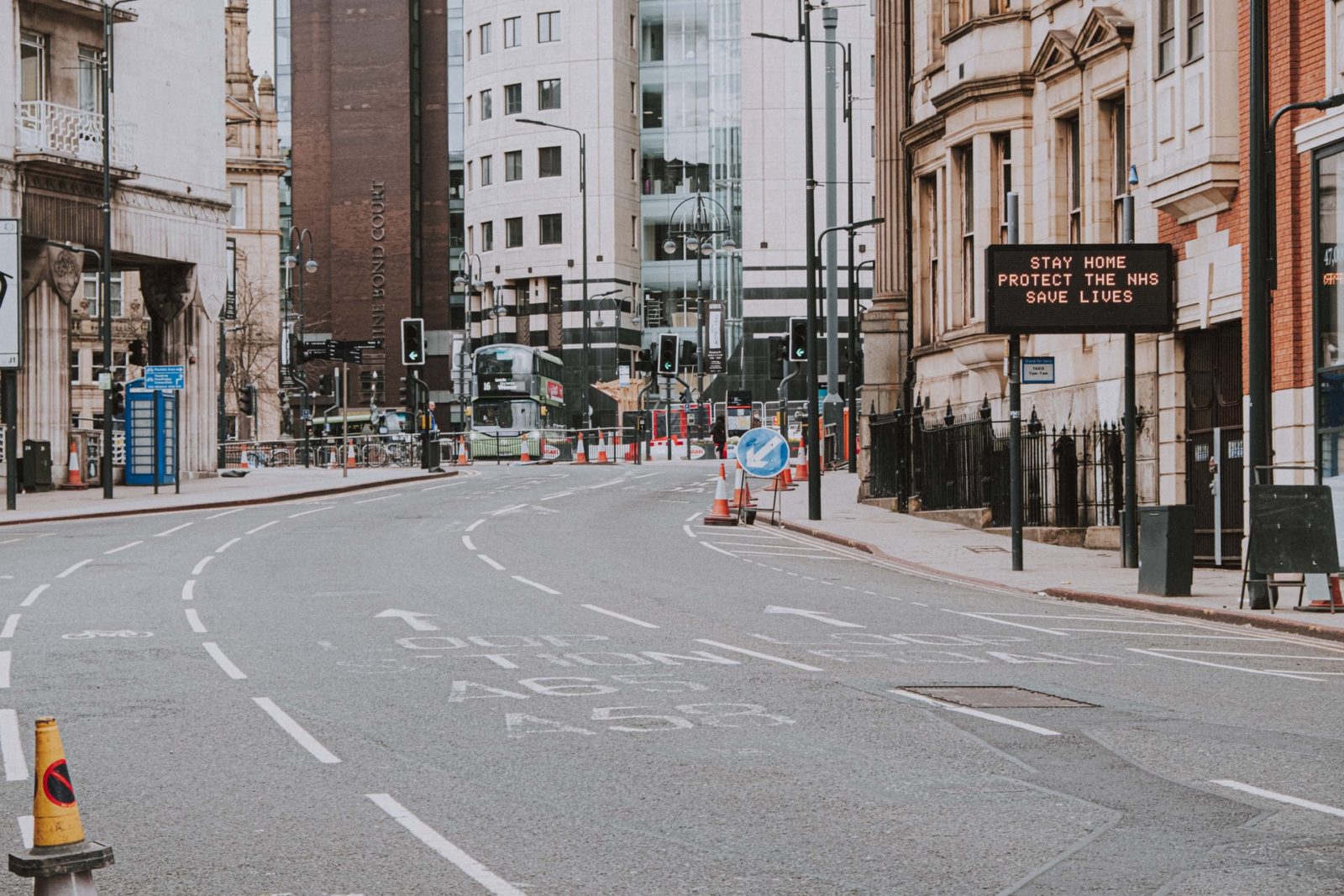 It would be cliche at this point to say that 2020 was a year like no other.
In many ways, it was also a validator of the trends in giving that have been growing for years: communication and stewardship are key, an omnichannel experience is vital for both acquisition and retention of donors, and people are generous.
To usher us into a new year, we took some time to review how 2020 impacted our ecosystems– from individual donors to huge institutions.
The previous year however saw some extremely vital changes in how we need to approach philanthropy in the coming years. Neon One has reviewed data from across its generosity ecosystem of individual donors, giving days, peer to peer fundraising, events, and more and wanted to share some important insights on where social good organizations should be focusing their energy in 2021 and beyond.
2020: Social Good Statistics
Our ecosystem generated more than $2.9 billion in support for the 35,000+ organizations that rely on Neon One products and services
Within that, our CRM users saw a 6.2% increase in credit card donations compared to 2019, a 17.3% increase in checks and other offline transactions compared to 2019, and an outstanding 88.3% increase in ACH transactions compared to 2019
The strongest support received across all missions was to the Health and Human Services nonprofits, while there was a downturn in support for Recreation and Sports organizations in 2020
There was an amazing 76.8% increase in new recurring donors compared to 2019
Out of the $1.9 billion in offline donations tracked in our CRM, 88% of these were from donors who gave $1000 or more
Within our Neon Fundraise product, we saw the average total sum of donations per peer to peer fundraiser's campaign rose 23.6%, while the average number of fundraisers per campaign dropped by 33.2%
Within our Neon Giving Days product, we saw an outstanding 120% increase in peer to peer fundraising on giving days, with a 21% growth in the number of pages initiated compared to 2019
Learn More: Watch the '2020: A Year in Review' Webinar.
What does this mean for 2021?
We've been looking at these numbers, plus recent analyses from Giving Tuesday and the Fundraising Effectiveness Project, to zone in on some big bets to make for 2021.
Here's what you need to know:
Big Bet #1: Rely on a Solid Recurring Giving Program
Earlier this year, we released preliminary research findings from a study our company collaborated on with the University of Texas at Dallas and the University of Albany that focused on recurring giving.
Published in NonprofitPRO, this study reviewed 6.4 million donation records from over 3000 nonprofits utilizing our CRM. Some of the key findings were:
Recurring gifts represent 15.4% of the annual revenue for organizations analyzed.
The mean gift size of organizations surveyed was consistently around $63. That is $756 a year!
Recurring gifts are more likely to be initiated in January than in December, where year-end one-time gifts are highest.
Credit cards represent 84.9% of recurring gifts, followed by ACH transactions at 14.5%.
Larger nonprofits are less likely to have recurring gifts when compared to smaller nonprofits.
This analysis was focused on 2019, so it was extremely exciting to see that recurring donors grew by nearly 77% in 2020.
With the average nonprofit spending $1.25 dollars to bring in $1, the ability to create repeatable and reliable income on a monthly basis is one of the most important investments that an organization can make.
How Neon One Can Help: Our giving platforms offer a wide range of digital ways to give. This year, we'll also be rolling out a major upgrade to the form capabilities in our CRM product.
Big Bet #2: Invest in Your Major Donor Cultivation Strategy
Throughout 2020, we saw some encouraging data relating to the comfort that larger donors are having in contributing through ACH deposits, also known as eChecks, directly from their bank account.
In December, ACH revenue was actually the highest when compared to both offline and credit card donations.
If the pandemic has taught us anything regarding fundraising, it is that we should not be making decisions for our donors. That is why it is important to properly layout the ways that high net worth individuals can contribute to your organization.
The key ways to do this are:
Establish a 30/60/90 day major donor cultivation plan
Invest in wealth and prospect research to identify your top prospects
Ensure that your nonprofit has a dedicated landing page on your website that outlines the ways your organization makes it easy to give in any format, such as stock donations
How Neon One Can Help: Our company is rolling out an expanded bi-directional sync with Windfall for our CRM product in February. We've also begun offering cryptocurrency donations on this platform as well. Look for other digitization approaches later in 2021, such as stock donations and bequests
Big Bet #3: Giving Moments Will Drive More Generosity
One of the hardest things that nonprofits had to grapple with was the loss of their traditional events approaches in 2020. This will continue to be the case as we head into 2021 and beyond.
Nonprofits should stop thinking about events in a silo of engagement and instead focus on creating giving moments throughout the year that can energize new and old donors alike.
The biggest opportunity for a social good organization lies in joining your community's giving day if you have one. These giving days are growing in popularity and impact, with Neon One clients generating over $500 million in giving day revenue last year.
Looking at GivingTuesday's giving days that we hosted, 63% of giving day donors had never supported the community's event before. This is just one example of why a moment of generosity like GivingTuesday is a good bet that your organization can make in the coming year.
It will also be several months before we can collectively assume that in-person events are going to be something that donors are going to be ready to attend, which is why a big focus for your organization should be developing hybrid events when appropriate.
These are events and moments that create safe in-person engagement for a smaller number of people and then a larger environment digitally to engage people outside of the physical space.
How Neon One Can Help: Besides continuing to expand our support for community giving days throughout the industry, our company will be announcing some really exciting product upgrades around events, through features like livestream fundraising.
Big Bet #4: If You're Not Doing P2P, The Time to Start is Now
One of the encouraging trends we saw in 2020 was around the power of individual fundraisers..
The average number of fundraisers who launched multiple campaigns for a cause they care about rose 16% in 2020 compared to 2019. The average fundraiser's campaign also raised 23.6% more revenue when compared to the previous year.
These power fundraisers show that people are generous when you give them a platform to show their support. Still, not all organizations have the capacity to run a fully staffed peer-to-peer program.
That is why it was also encouraging to see nonprofits participating in giving events embrace peer-to-peer fundraising as well.
These organizations get to dip their toes into a new type of revenue stream while leveraging the collective power of a giving day to help raise the profile of their cause. No matter what level of commitment your organization can make around peer to peer fundraising, it is a smart investment to make.
How Neon One Can Help: In the coming months we'll be publishing an industry report that will focus on the ways that any sized nonprofit can activate its most passionate supporters. We'll also continue to invest in our enterprise-caliber platform Neon Fundraise while rolling out an entry-level tool that any sized nonprofit can use for peer-to-peer fundraising.
Find Your Neon One Software Solution
Sign up to get in touch with a nonprofit sales consultant committed to crafting the best solution for your unique needs.
Big Bet #5: Communication is Key
One of the most worrying trends we're seeing coming out of the pandemic is that technology vendors in the space are pushing all things digital.
Many of these companies make their money off the adoption of digital ways to give, but the data clearly shows that donors are giving in a wide variety of ways.
The industry research is clear—the top reason someone stops supporting an organization is because of poor communication. None of the strategies that have been outlined above will work if your organization is unable to properly engage supporters.
A poorly written annual appeal, a confusing invoice for membership renewal, unclear ways to participate in a hybrid event—these all can lead to a disastrous impact on your ability to sustainably grow.
Investing in an omnichannel approach for communications that extends out to the ways that people can support you is the biggest opportunity that social good organizations have in 2021. People are getting more comfortable with digital technologies while craving personalization and human contact. There's nothing more powerful than reaching people where they are.
How Neon One Can Help: All our platforms will be receiving major upgrades around the communications tools that help engage donors. Look for better email builders, text-to-give, and strategic integrations designed to optimize donor experience in 2021
How Are You Adapting Your Strategy in 2021?
We want to hear from you! If you're adopting new strategies for the new year, let us know in the comments below.
Join the discussion in our Slack channel on connected fundraising