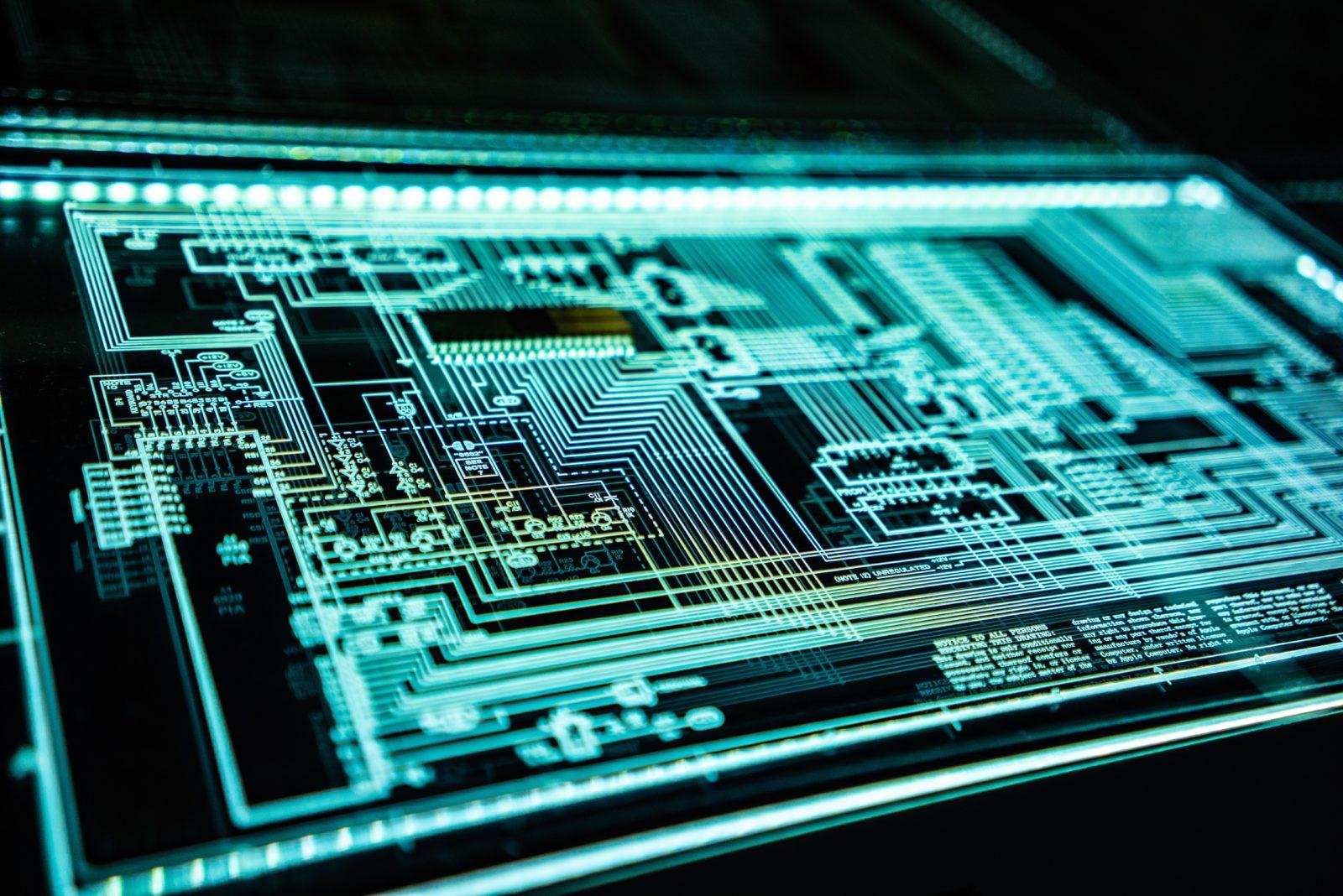 It seems like every day brings news of yet another groundbreaking innovation that will change the fundamentals of the nonprofit sector. Yet, the reality is that technological innovations have been a constant throughout human history. The important part is to know which innovations matter.
In the beginning weeks of 2023, the internet was overrun with think pieces on the transformative and inevitable power of ChatGPT, the artificial intelligence tool by OpenAI that can quickly generate a wide variety of information to help with project formulation, donor appeal copy, or much more.
Small to mid sized nonprofits in particular will feel pressure to jump on the bandwagon and adopt flashy tools and fundraising channels. That's why we'll focus on what trends are going to be here for the long run and will be most effective at designing a holistic generosity experience for your donors.
The margin of error for experimentation at growing nonprofits is extremely thin. Here, we'll include further research and resources to justify further exploration by your nonprofit.
Technological Innovations on the Horizon
The continued downward spiral of yearly donor retention as well as the beginning signs of a slowdown in new donor acquisition shows that nonprofits need to adjust how they prioritize engagement with supporters. We'll explain each trend, evaluate the benefits of prioritizing in it, and look at supporting research and resources for each.
Improved Email Communication Tools
According to research performed by Data Axle, 48% of donors cite email as their preferred method of communication with a nonprofit. 19.8% of donors also click on an email campaign to make their donation as opposed to other channels like phone calls or social media advertisements.
It isn't solely about donor preferences, either. NextAfter has found that:
Offline donors can be up to 90% more valuable when you have their email address.
Retention increases by 29% for offline donors when you have their email address.
Multi-channel donors can be 212% more valuable for your organization than offline-only donors.
Multi-channel donors have a 56% higher retention rate than offline-only donors.
Especially for small to mid sized nonprofits, email is one of the most cost effective ways to engage with donors. Besides the fact that donors prefer it and it raises more money, email innovations that can make the experience magical for a donor have become affordable.
Some of the ways to create data-driven and innovative email campaigns include:
Custom audience creation based on donor preferences, interests, and psychographics
Better accessibility tools that ensure all types of donors can engage with the content
Personalization features like dynamic merge fields and emojis in subject lines
Email is going to become one of the most important foundations of a nonprofit's growth strategy in the coming years as more donors prioritize their giving based on the level of personalized communication they receive from the organizations they love.
Enhanced Digital Donations
While the majority of fundraising dollars are still being processed offline, there has been a heavy trend toward donors of all giving levels wanting to give online through credit cards and ACH transfers.
Usage of cash and checks declined relative to the first quarter of 2019 during the pandemic, while card payments have overtaken cash as the most popular payment method. This isn't restricted to younger generations! Generation X card usage increased from 60% to 65% and Baby Boomer's card usage increased from 54% to 57%.
Consumer preferences are shifting quickly toward digital options when they are available, such as peer-to-peer payments like Venmo and linking PayPal and other apps to an existing credit card.
The ways people buy online and prefer to donate online are extremely intertwined. Keeping on top of digital payment trends is critical for being able to create a pleasant experience for your donors.
Emphasis on Psychological Fundraising
One of the most interesting evolutions is that nonprofits are paying more attention to psychographic data about their donors. Psychographics are data points describing a site visitor's lifestyle, opinions, and values.
This directly supports the research that the Institute for Sustainable Philanthropy has been doing into the concept of philanthropic psychology, which focuses on activating a donor's inner sense of worth and the feelings that your cause makes them feel.
In order to properly appeal to a donor's identity, a nonprofit needs to collect information about who people are and what drives their passion for giving. By first focusing on the person, this actually helps maximize fundraising efforts. Designing audiences, appeal copy, and stewardship planning changes radically by embracing a people first approach.
Connected Nonprofit Platforms
As digital technology has become more affordable to build, it also has meant there are more options for nonprofits than ever before. However, is this necessarily a good thing for small to mid sized nonprofits?
According to an LEK research study performed on behalf of Neon One, the average nonprofit utilizes three to five different types of software to manage their revenue operations. Many organizations rely on point solutions to manage these operations, attempting to connect them through integrations or manual importing of data. Or, even worse, they aren't joining the data together at all!
The more opportunities there are for a disconnect between your nonprofit's data, the higher the likelihood will be that there's a negative impact on the generosity experience. A nonprofit can address this by investing in a dedicated nonprofit technology platform that is designed to bring together multiple data sources relating to constituent behavior under one connected system.
Nonprofit platforms may either be under a single company who provides the technology or may be an ecosystem of integrations that can be configured to work together. For small to mid sized nonprofits, for example, the ecosystem could include constituent management, fundraising and events, communications and website development, or payment processing and financial reconciliation.
There are many benefits to investing in a nonprofit platform as opposed to attempting to connect disparate solutions, including:
A higher likelihood of having a complete, holistic picture of the constituent's generosity that goes beyond their financial support
More accurate reporting and financial reconciliation for managing multiple giving channels
Avoiding the wasted time and energy spent troubleshooting different company's logins and support procedures
Poor data management also has a direct impact on the reputation of a nonprofit organization. Incorrect data for a constituent's name, contact information, or communication preferences can lead to resentment and loss of revenue as frustrated donors give up on the nonprofit and find another outlet for their generosity. Using a connected ecosystem of tools can prevent that outcome.
Powerful Intelligent Workflow Automation
Employees at small to mid sized nonprofits are constantly asked to do one hundred different things when they only have time for ten. In fact, 86% of nonprofit employees believe they do extra work for their job that isn't expected of them. 58% feel "used up" at the end of the work day and this fatigue is leading to increasing rates of burnout by nonprofit professionals.
However, there is a major opportunity for nonprofits to automate many tedious tasks with technology. While one of the most commonly cited examples of automation is an email welcome series for new donors, there is so much more opportunity for organizations to leverage intelligent automation in their operations.
Examples of intelligent automation include:
Assigning a series of engagement tasks to assist in major donor cultivation
Periodically refreshing mission critical data to help inform decision making
Emailing reports to the board of directors with one-click actionable insights
Furthermore, the role of artificial intelligence will become undeniably important in the coming years and will change how professionals work. While it remains to be seen whether a robot can write better fundraising copy than a human, machine learning will influence everything from donor prospecting and appeal timing to the ways donors are asked to give.
The emergence of this type of technology has its own pitfalls, but there is undeniable evidence that the way you perform your daily work will be changed significantly in the next three years.
How to Incorporate These Advances
Every year begins with articles like these that outline all the things that a nonprofit should be paying attention to in the coming months. But the most important thing to focus on is how any of these trends will be helpful to your organization.
How do you decide what will work for you?
When making any kind of investment in technology tools, the best approach is to start with the goals you have in mind for utilizing any tool or platform. In this section, we'll outline key steps to take in order to begin implementing forward thinking technology at your organization.
Reviewing your current processes around collection and management of your data is an excellent first step. No matter how many bells and whistles a company wants to put in front of you, none of those features will matter if you do not have confidence in the data or technology that manages it.
As you evaluate which of these new tools to use at your own organization, start a conversation with your colleagues:
What problem will this new technology help us solve?
How are we currently solving this problem? Is it working? Will the new tool simplify or improve our processes?
Will this new technology help us reach our organization's goals? How?
Can we afford to implement and sustain this technology?
How will this technology scale with us as we grow?
Having a conversation with your team will help you make the best investment. You'll think through how each new tool will help you reach your goals and support you as you grow. This process will help you separate the most valuable solutions from the sea of new, shiny tools.
New Innovations Will Open New Doors in 2023
Nonprofits continue to struggle with donor retention and acquisition. Fortunately, emerging technologies offer exciting new ways to connect with donors and build a thriving community of supporters.
Improved email platforms make it easier to create personalized messaging that reaches and inspires your supporters, and new digital payment options makes it easier than ever for them to donate. Those features, when used as parts of an ecosystem of fundraising tools, will give you the time to connect with your community, understand their motivations, and create appeals that speak to their identities and motivations.
These technological innovations won't magically result in more donors or higher retention rates. AI tools and Chatbots and neural networks will never take the place of human fundraisers who are passionate about your work. But they will give you the tools to connect with your donors on a personal level and inspire them to support your cause. And that's the most important part.
Neon CRM Includes the Connected Tools You Need
Whether you're interested in creating more personalized emails or tracking the success of your latest psychographic appeal, Neon CRM includes the tools you need to make it happen. You can create unlimited donation forms, track and manage donor data, create and send emails, and more, all in one platform. And, since Neon CRM's pricing is based on your revenue instead of the number of records in your database, our platform will grow with you instead of penalizing you for growth.
Join the discussion in our Slack channel on connected fundraising