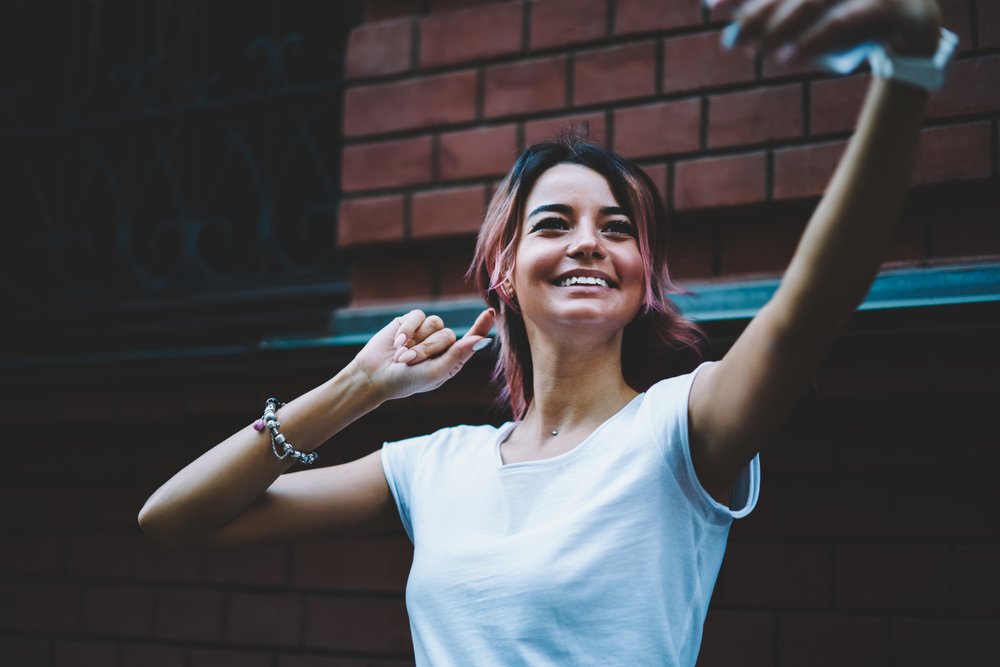 Nonprofits have to strike a delicate balance when navigating social media trends. You don't want to be left behind when everyone jumps to a new platform or app. But, at the same time, you probably don't have the resources to follow every single fad.
That said, there are some social media trends for nonprofits that can fit into your existing campaigns and strategies. Short-form video, AI content, and interactive features are all options that can work with what you already have. Let's take a look at how to make them work for you.
3 Social Media Trends for Nonprofits in 2023
The best social media trends for nonprofits fit into your existing online fundraising strategies. There is no need to reinvent the wheel to follow every fad! Instead, look for trends to fold into your current plan and platforms. The three social media trends for nonprofits to watch in 2023 include short-form videos, AI-created content, and interactive content.
Social Media Trends for Nonprofits in 2023
| | | |
| --- | --- | --- |
| Short Form Video | AI Content Creation | Interactive Content |
| Bite-sized and engaging videos can captivate viewers and are perfect for platforms like Facebook, Instagram, and YouTube. | Harnessing the power of AI to generate or enhance content can help you create compelling posts while maintaining your unique voice and style. | Fun and immersive content that invites audience participation, like quizzes, polls, and interactive infographics, boosts engagement and interaction. |
1. Unlocking Engagement Potential with Short-Form Video
Video content has come a long way in a few years, making it an affordable and easy-to-use option for many nonprofits who want to reach donors online. Short-form video is particularly valuable because it's inexpensive, informal, and very easy to post.
One of the first questions that we get asked when it comes to posting short-form content is, "Do I have to use TikTok?" Many nonprofits don't use that platform because it's geared toward a younger audience. It's also one of the biggest platforms for short-form video content—but it's not the only one.
Facebook, Instagram, YouTube, and almost every other major platform have a short-form option for video content. You should explore any platform you're currently invested in to see the video formats it supports. If short-form video is available, it's wise to build some content around it.
It doesn't have to be fancy, scripted, or complicated. Short behind-the-scenes videos, messages from your members, or videos of your staff or beneficiaries can work. The key is authenticity. Your short-form video should reinforce that human connection that makes people invest in your cause.
2. Embracing AI: Enhancing Content Creation
Artificial intelligence-based content creation has disrupted most industries, and nonprofits are no exception. When you're trying to write blogs or social media posts, it can be tempting to turn to AI to get it done. However, you should not rely on it entirely to write your content.
There are a few problems with AI content concerning tone, credibility, and even legal ownership. Content written by a machine may come out as hollow or indifferent. Most of these programs use data that's a few years old, meaning any facts, statistics, or best practices it recommends could be inaccurate (or even just entirely made up). Finally, there's the question of copyright. When you write something, you own the copyright automatically. Artificial intelligence, because it's not human, doesn't get that same benefit. That means you're posting content that you don't technically own.
AI content creation should be a tool. You can use it to kickstart your posts by asking it to generate a social media post and rewriting the resulting copy. You can also use it to help you build outlines for video scripts, generate conversation-starters, or even ask it to summarize long-form content like research or blog posts for sharing on social channels. In short, treat AI content creation like a muse. It's providing inspiration for your posts, but you're doing the actual writing.
3. Interactive Content: Fostering Engagement and Participation
Interactive content isn't just a great way to engage your donors—it's an opportunity to learn more about them. Here are a few ways to use interactive content to drive interest in your cause on social media.
Quizzes or polls: You can use quizzes or polls related to your cause to engage viewers and educate them. For example, an environmental nonprofit may offer a quiz to test the users' understanding of their own carbon footprint or take a poll on the different ways they reduce theirs.
Virtual events or webinars: Hosting virtual web events or webinars on social media can help you share information and start discussions with your user base. That same environmental nonprofit from above might hold a climate change panel with some experts, as well as their supporters, who are invited to ask questions about it.
Storytelling campaigns: This type of campaign depends on user-generated content. You might encourage your supporters to share their stories and experiences related to your cause. For example, a volunteer with an environmental nonprofit might share their story about helping with a site cleanup.
Contests or challenges: This is another campaign style that's largely driven by user participation. Photo campaigns are a common example. You would challenge your followers to submit a photograph under a specific hashtag related to your cause. In the environmental nonprofit's case, an organization might have a photo challenge around community cleanups and ask their users to submit photos of their own efforts.
Surveys: Surveys are a great way to understand what your users think of your organization as a whole or specific campaigns or activities. You get the opportunity to ask them how they think you're doing and what they wish you'd do more of. That can help you guide the future of your organization and give your users a voice. To learn more about donor surveys, see our resource "7 Donor Survey Questions You Should Be Asking."
Using Neon CRM to Support Social Media Strategies
When it comes to social media trends for nonprofits, you don't have to follow every trend. Let your supporter base guide you! Keep track of your results and use surveys and polls to understand what you could be doing better. If you're using your social channels to raise money, a CRM can help you understand what your supporters do once they click over to your donation form. That will give you a complete picture of the posts and appeals your donors find compelling!
Neon CRM is a great tool for helping you get a handle on how social media influences your fundraising and overall donor engagement. To learn more, reach out to us for a demo.
Join the discussion in our Slack channel on connected fundraising