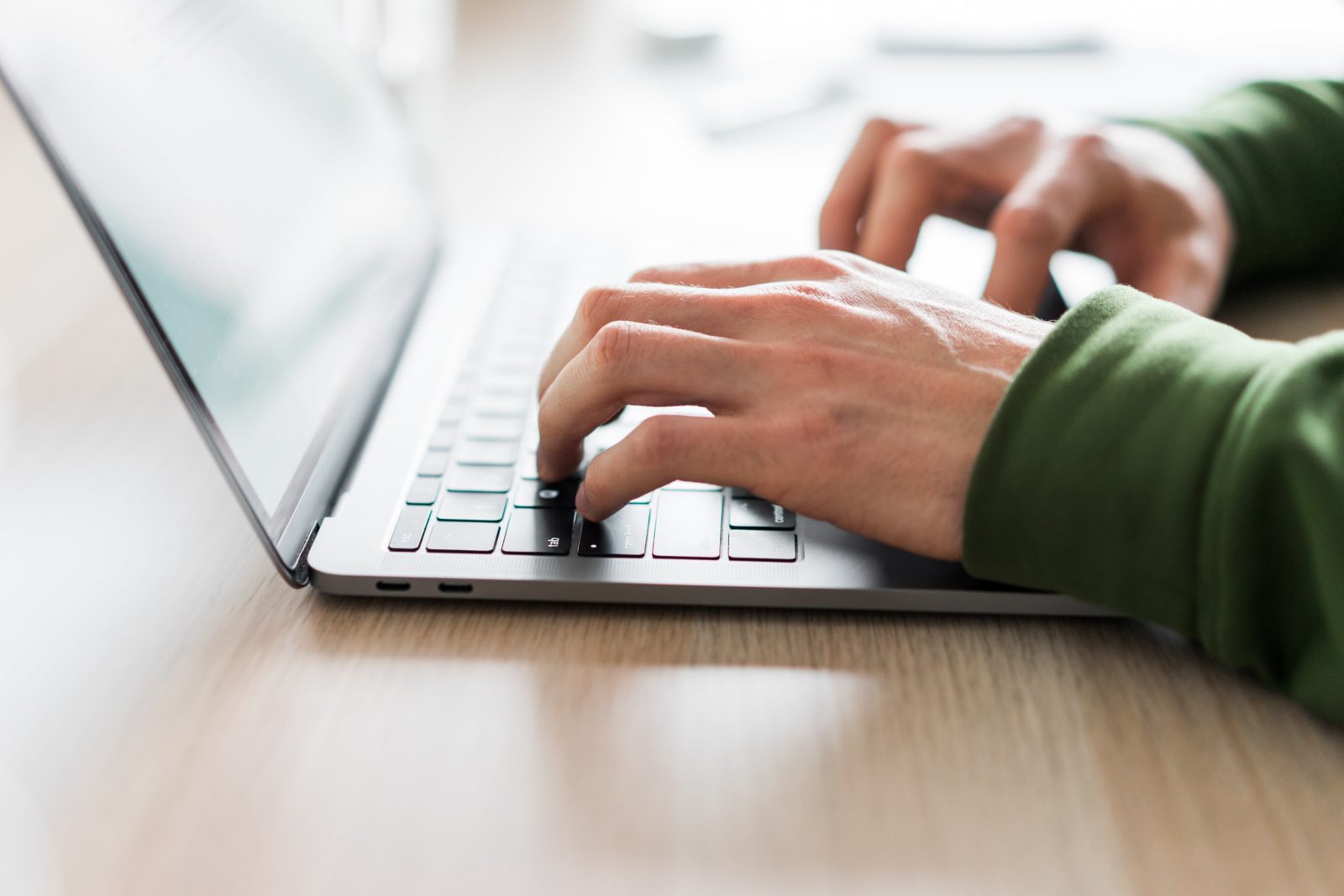 Marketing for nonprofits is both an art and a science. A good marketing plan will be data-driven: You'll use data to choose what content to create and a strategy for when and where you'll share it. But data can't be the only driving force behind your marketing efforts—you have to rely on your instincts and your understanding of your donor base, too.
In this article, you'll learn how to answer the questions:
Where are my donors spending time online?
What content should I create to support my marketing efforts?
How do I know if my marketing strategy is working?
Let's take a look!
Where Are My Donors?
Marketing for nonprofits is a lot like marketing for for-profits. Whether you're a fundraiser asking someone to make a donation or a clothing company asking someone to buy a pair of jeans, the first step toward meeting your goals is knowing where your patrons are.
Understanding your donors' physical location is important for some kinds of marketing. Direct mail campaigns, marketing for in-person events, and recruiting volunteers will require knowing where your supporters live, work, and spend leisure time.
In addition to knowing where your donors are physically, it's also important to understand where your donors are digitally. Before you create a marketing plan, spend some time gathering information about where your donors spend their time online.
Ask These Questions Before You Plan a Marketing Campaign
Some questions you may want to answer include:
Which social media platforms do my donors and other supporters use?
How do people find my website?
Which communication channels do my supporters use?
Once you've gotten a feel for your audience overall, try looking at different segments of your audience. Some audience segments to consider include:
Donors (one-time donors, recurring donors, small donors, mid-level and major donors, etc.)
Volunteers
Clients and beneficiaries
Corporate sponsors and community partners
Different segments of your audience may behave differently online. You may notice that email open rates for recurring donors are higher than open rates for one-time donors. Or you may realize that your clients and beneficiaries are more active on your social media channels than your donors and volunteers. Younger donors and volunteers may spend their time on different platforms than older ones.
Use Your Findings to Hone Your Nonprofit's Marketing Strategy
Once you've identified where different segments of your audience are spending time online, use that information in your marketing efforts. This will help you identify what steps you'll take to reach your goals.
For example, say you notice that your donors are more active on Facebook than on Instagram. If your goal is to connect with lots of donors, you can spend most of your time posting on Facebook and only a little time posting on Instagram. If your goal is to reach new donors and connect with younger audiences, you may choose to split your time evenly between the two platforms.
Takeaway: Find Your Donors
Just like marketing in the for-profit world prioritizes understanding buyers' behavior online, marketing for nonprofits relies on understanding donors' behavior online. If you want your messaging to be seen and engaged with, it's important to share your content on channels your audience actively uses. Before you dive into planning your marketing strategy, research where your donors engage with your nonprofit online.
Use Donor Behavior to Guide Content Planning
You don't have to guess what kinds of content you should create. Your audience will tell you!
Tracking engagement metrics like clicks, likes, and time spent on page gives you insight into what content your audience wants to see. Here are some tips for evaluating your performance on some popular channels.
Look at Your Email Performance
Email is one of the most common communication methods in use today. Many email platforms provide invaluable performance reports after each email you send to your audience. They'll include information about which emails get the best open rates, which links people click on, and more.
You can use that information to inform future email campaigns and identify topics your audience likes. It can even help you determine the best day and time to send emails! Try tracking your performance across different kinds of email, too. Your appeals will probably perform differently than your newsletter or update emails.
Want to learn more about how your nonprofit can utilize email best practices? Check out Neon One's 2023 Nonprofit Email Report! This comprehensive report surveyed 37,472 email campaigns sent by 1,495 Neon One clients, both large and small. In it you'll find troves of data and recommendations covering nonprofit email benchmarks like send times, open and clickthrough rates, subject lines, and more!
Track Your Social Media Engagement
Most social media platforms for organizations like yours will include access to performance dashboards and reports. Whether you're using Facebook Insights or monitoring your Twitter engagement, tracking your posts' performance will help you understand what types of content your audience enjoys.
Look at your social media engagement and identify which types of information people find most interesting. You may notice, for example, that four of your five highest-performing posts contain client stories. Or you might find that appeals that include a video get more clicks than appeals that are accompanied by a photo.
To get a complete picture of what your audience likes to see on their social feeds, look at both the type of content and the format of the content you share. Content type will include things like educational content, client stories, program information, and appeals. Format will include different post types, including video, text-only posts, photos, photo galleries, and polls.
Consistently tracking your social media performance will help you understand what kind of content your audience enjoys and the way they want to consume it.
Creating a social media schedule can be intimidating, especially if you've never done it before. If you're interested in using social media for your nonprofit's marketing plan, check out our article Social Media for Nonprofits: How to Start Your Schedule from Scratch.
Evaluate Your Website Performance
Your nonprofit's website is the hub of your online presence. Every blog article you post, link to your donation form, or email you send will bring visitors to your site. Understanding how people land on your website and what they there is an important step toward understanding what content your audience finds compelling. You'll need to use a website analytics tool like Google Analytics to track these different data points.
Here are some questions to ask and what the resulting data can tell you:
Which site pages get the most traffic?
Looking at the pages people visit to will help you understand what they want to know about your organization. Do you get a lot of traffic to your programming page? Your audience wants to know what services you provide to your community and how they can get involved. Do many of your site visitors go to a particular blog article? This tells you that this particular topic is something that people want to learn about.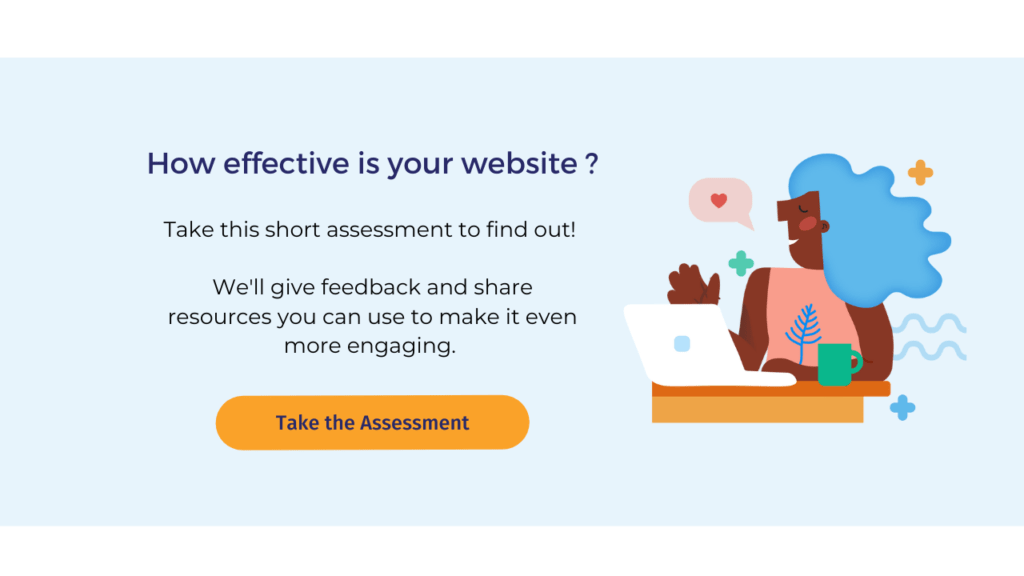 Which pages have the longest time spent on the page?
If someone lands on a web page and finds the content compelling, they'll spend more time on that page. Understanding which pages on your site have the longest time spent on page will help you identify which types of content your audiences find most interesting.
As you track this metric, keep in mind that other circumstances can result in long or short sessions on web pages. If a page gets lots of traffic but readers leave that page after a few seconds, that doesn't necessarily mean the content on that page isn't interesting. Make sure you account for things like load times and page layout: Your audience may be frustrated by long load times or hard-to-read pages, even if they're interested in the content on that page.
What search terms bring people to my website?
Understanding which keywords your audience is searching for now can help you anticipate what kind of information they'd like to see in the future. Knowing that a large number of people land on your site after searching "food banks near me," for example, can tell you that demand for food assistance is high. Try highlighting the demand for your services in appeals and updates, and make sure you share periodic information about how people can visit your food pantry. If "art museum membership" is a popular search term, try highlighting your museum's membership program in social posts and emails.
Use Surveys to Understand Your Audience's Preferences
If you're still not sure what content to include in your nonprofit's marketing strategy, try asking your supporters. People are usually very willing to tell you what they want.
Try creating an online survey that asks your audience what kind of information they like to see and where they like to see it. To get a nuanced picture of what your audience finds valuable, send different versions of your survey to different audience segments. Your clients and beneficiaries will probably want different content than your donors find compelling. Your volunteers may be interested in something else entirely.
If you're considering sending a survey, remember that asking your audience about their preferences is only useful if you have the capacity to act on their feedback. If you don't have the resources to create lots of videos, for example, you'll want to avoid giving "video updates" as an option in your survey.
Sending surveys can take extensive time and effort. If you're not ready to launch a survey yet, try sitting down with a handful of people with whom you have a good relationship. Ask your donors, clients, and volunteers what kind of information they like.
Talk to donors who give at different levels what they find compelling. Start a conversation with a long-time member or volunteer to learn about what information they find valuable. You won't have a large data set to inform your marketing strategy, but you will have access to valuable insight from highly-engaged supporters.
Don't Let Data Make All the Decisions
Data is important. There's no denying that! But one downside of using data to inform every step of a marketing strategy is that it can make it difficult to try new things. If you've never used video in your online marketing before, you won't have any data around it. That doesn't mean video is a bad fit for your nonprofit.
If you're exploring new tactics, strategies, or channels, it will take time to gather data about your performance. Use data to inform new marketing strategies when you can, but don't let a lack of data scare you away from trying new things.
Takeaway: Marketing for Nonprofits is Most Effective When It's Based on Audience Behavior
Use your past marketing performance to inform your new marketing strategy. Track how different segments of your audience—donors, clients, volunteers, and others—interact with your content. But remember: While marketing for nonprofits should be largely informed by data, data shouldn't dictate all of your decisions. Don't be afraid to try new things, even if you don't have lots of data behind your decision.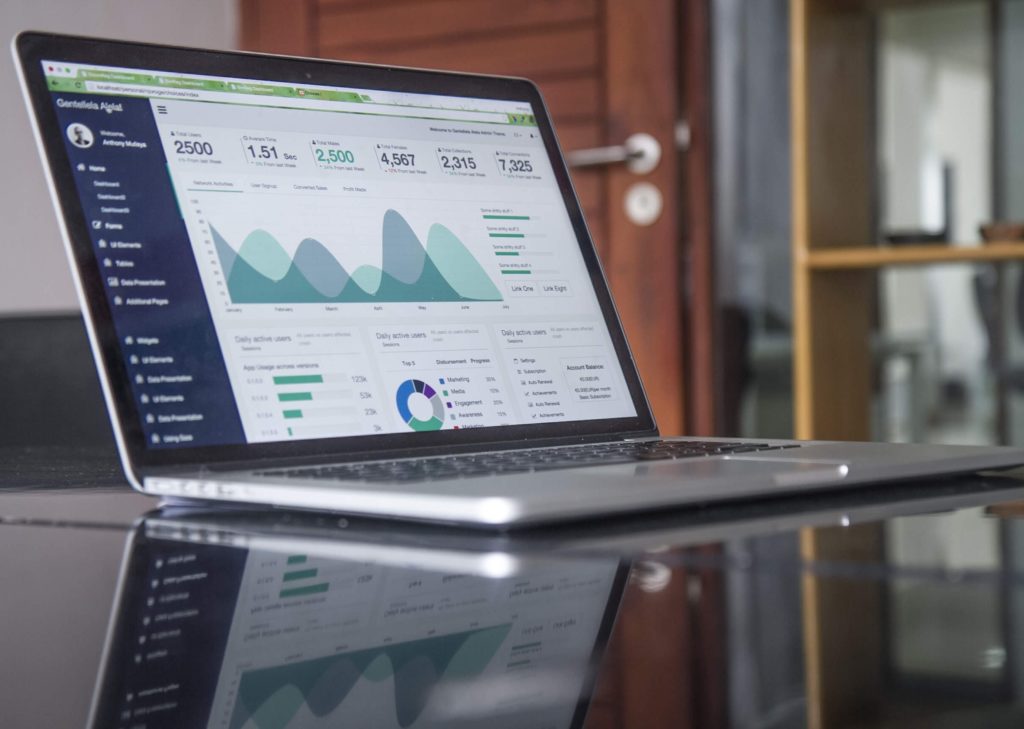 How to Know if Your Marketing Strategy is Effective
As you evaluate your marketing strategy's effectiveness, look at these three areas for insight:
Evaluate Your Data
Look at your content performance on the different marketing channels you've used. Is your engagement going up? Are people clicking on your links? How many people are visiting and staying on your website? Your data can give you a definitive look at how your audience is engaging with your content.
Track Donations
Are more people clicking to your donation form from emails, blog posts, social posts, and other channels? Is the conversion rate on your donation forms going up? Are you seeing an increase in returning donors, renewed memberships, or sales from your storefront? Keeping an eye on the donations and other revenue that result from your marketing efforts will help you track the returns you're getting on the time and resources you've invested.
Look at Your Community
Marketing for nonprofits isn't always focused on increasing online engagement or raising more money. Look at how your community interacts with you to get a feel for the more intangible aspects of your marketing campaign.
Are more people attending your events? Do you see an increase in demand for your programs or services? How may more people are coming to you because of referrals from friends or family? These elements are hard to track, but they're still important to consider.
Takeaway: Data Will Tell You If Your Strategy is Working
Data is an important tool to help you understand if your marketing efforts are working. Track tangible data points like revenue increases or heightened engagement, but remember to consider other trends. Metrics like community engagement and word-of-mouth referrals are harder to quantify, but they're still important.
Keep Improving Your Nonprofit's Marketing Plan
Launching a marketing campaign for your nonprofit is a big step. But marketing for nonprofits isn't a one-time effort! To be effective, you'll need to evaluate your performance regularly and tweak your strategy.
Here's how.
What to Do if Your Content is Performing Well
Congratulations! The content you've created is inspiring your audience. You're sharing your messages on the right platforms, you're reaching the right people, and you're meeting your goals.
Keep using the tactics that are working for you and try extending those tactics to other parts of your marketing strategy. If you notice you get great engagement when you share client stories, try experimenting with sharing client stories for other programs or using those stories in new formats. If data shows you that your audiences engage more with social posts when they include photos, try adding more photos to other assets like blog articles, newsletters, and updates.
You may also consider resharing your highest-performing content. Even your best-performing posts or emails won't reach every single person who follows you on social media or subscribes to your newsletters. Be intentional about resharing: Periodically reposting a link to a popular blog article is fine, but sharing it every day for weeks can be annoying.
What to Do if Your Content is Under-Performing
You'll almost certainly create a post or send an email that doesn't inspire the engagement you want. When this happens, the first thing to remember is not to panic. You can try two things: You can switch the format you're using or you can experiment with your scheduling.
Try a Different Format
If a piece of content like a client story, blog post, or promotional video doesn't seem to perform well, try sharing that content in a different format. Say you've created a Facebook post that contains lots of information about one of your programs. If it doesn't get the reach or engagement you're looking for, try writing a shorter status and linking to that program's page on your website.
Or, if you've written a statistics-heavy blog article aimed at showing your donors their impact, try using those statistics to create an infographic instead. An under-performing piece of content may not be uninteresting to your audience—they may just prefer a different format.
Experiment with Scheduling
You can also try experimenting with when you're sharing content with your audiences. Your audience may be more attentive to their social media feeds on weekends or after work hours: If posting on a Wednesday morning doesn't get the engagement you want, try posting on a Saturday instead. Alternatively, your audience may be more willing to engage with emails on weekdays: If your Sunday-morning email appeal inspires low click-through rates, try sending your next one on a Thursday morning.
Experimenting with simple elements like when you talk to your audience and how you catch their attention can have a big impact. Here are some simple tips for improving email engagement by switching up your subject lines.
It's Okay if Nothing Works
If sharing your under-performing content on a different day or in a different format doesn't work, it may be time to retire that content. It doesn't mean you've failed—it means you've learned something important about your audience and their preferences. You can confidently make the decision not to spend your time and resources on that kind of content and focus your efforts on areas you know will move you toward your goals.
Takeaway: Consistently Track Your Performance and Tweak Your Strategy
Marketing for nonprofits is an ever-changing discipline. What worked last year might not work this year; what didn't work last year might work now. Whether you're using tried-and-true marketing methods or trying something new, track your performance to make sure you're moving toward your goal.
Marketing for Nonprofits is Both an Art and a Science
Whether you're an established nonprofit with a large marketing department or a new organization that's just getting started, these three steps will help you build an effective marketing program:
Identify where your audience spends time online. Track different audience segments' behavior to understand when and where they see your messaging.
Use past content's performance to identify the content types and formats your audience prefers.
Track your performance after you've launched your marketing campaign. If your content performs well, you can confidently continue your strategy. If your content performance isn't meeting your standards, tweak your methods until it does.
Marketing is never finished: There's always room to experiment, grow, and meet new audiences. Marketing for nonprofits relies on a mix of data, feedback from your supporters, and your instincts—we hope this article will be a useful guide as you create a strategy that helps you reach your audience and expand your impact.
Looking for some insight into how donors behave online? You'll enjoy our recent report Donors: Understanding the Future of Individual Giving.
Join the discussion in our Slack channel on connected fundraising