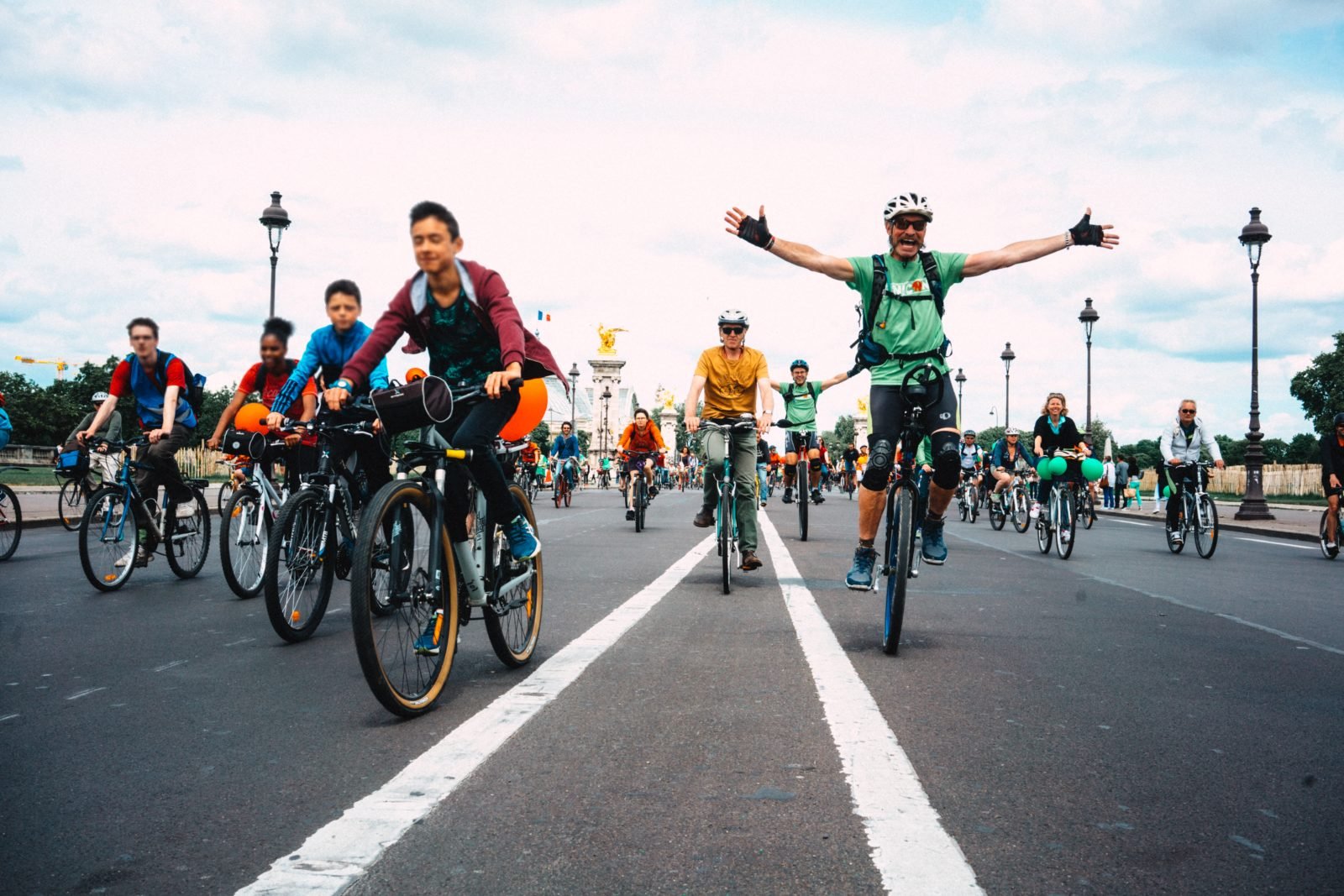 This guest post comes from Mark Becker, founder of Cathexis Partners. Mark founded Cathexis Partners in 2008, providing technical and consultative services to nonprofits of all sizes and types. He previously served as director of IT consulting at a fundraising event production company focused on nonprofits. For more than 20 years, Mark has supported hundreds of nonprofit online fundraising efforts.
---
Participants are the power behind your nonprofit's peer-to-peer fundraising events and campaigns. They share their time to raise funds on behalf of your organization. Aside from your own staff's work, their efforts can make (or break) your peer-to-peer fundraising success.
That's why you put time, effort, and dollars into recruiting participants in the first place. So, doesn't it make sense to do all you can to keep them around year after year?
Let's look at six great ways to support and delight your peer-to-peer fundraising participants so you can keep them coming back for more:
1. Give Them an Impactful Story
It's important to maintain your supporters' enthusiasm for helping you raise funds. Giving them a compelling story about why you're raising funds helps to keep supporters excited about participating and gives them a moving message to share with friends and family.

As you build messaging for your peer-to-peer fundraising, address these questions:
What makes our organization unique?
What impact are we having on our mission?
What problem does this peer-to-peer fundraising campaign address?
How do we want people to feel about the campaign (for example, emotionally moved, inspired, outraged)?
Learn what it takes to build successful email communications for your peer-to-peer fundraising. Read the workbook, Building Powerful Email Communications for Your Peer-to-Peer Fundraising Campaigns and Events.
2. Provide Easy-to-Use—Yet Powerful—Software
Your participants are like the rest of us. They're accustomed to online experiences like those from popular websites like Amazon and Netflix. That's the experience they'll expect with your organization, too.

So, make sure your peer-to-peer software supports a great participant experience. It should include things like:
Easy event/campaign registration
Simple yet effective email tools
Gamification
Progress meters
3. Offer The Coaching and Support They Need
Most of your participants do not have a professional fundraising background. They need guidance and support to be successful.

Help them by providing tips, tools, inspiration, and encouragement throughout the campaign. For example, offer email templates that they can use as a starting point to ask for donations from friends and family. Also, send them emails with pointers and examples. For instance, include videos of your top fundraisers offering tips on strategies that have worked well for them.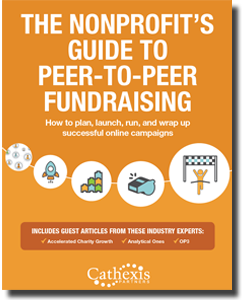 The Nonprofit's Guide to Peer-to-Peer Fundraising
Discover more tips for peer-to-peer fundraising success in this handy guide from Cathexis Partners.
4. Provide Incentives
Your participants have already shown interest in raising funds for your organization, but a small incentive can give them an extra nudge to keep the fundraising momentum going strong. For example, offer a T-shirt, a gift card, or some other gift for participants who reach certain fundraising milestones.
5. Say Thank You—Often
Be sure to thank your participants throughout the campaign or event. When the event or campaign ends, send them a thank you email and call your top fundraisers. Consider inviting participants to a wrap-up event — virtual or in-person — to recognize their efforts. When you thank them, be specific about how much money your organization has raised due to their support, and let them know what your organization will do with the funds raised.
6. Listen
Asking for feedback is a great way to show your participants that you truly appreciate their work. It also gives you insights into how you can improve the participant experience.
Ask for their thoughts during the campaign so that you'll know what's working and what's not. Be sure to also ask for additional feedback once your campaign ends. Some tips:
Use short online surveys during the campaign to give your fundraisers an easy way to provide feedback.
Regular in-person or virtual get-togethers are another way to solicit feedback from your fundraisers and let them share lessons learned with each other.
Make sure contact information is easy to find on your website, as well as in the communications you send out so that participants can easily reach out to you for help.
Learn More at This Upcoming Live Webinar
Attend the live webinar, 6 Tips for Retaining Peer-to-Peer Fundraising Participants, on June 7, 2023 at 1:00pm Eastern. You'll discover more best practices, practical examples, and inspiring ideas to help you keep participants coming back again and again. RSVP for the webinar here.
Join the discussion in our Slack channel on connected fundraising