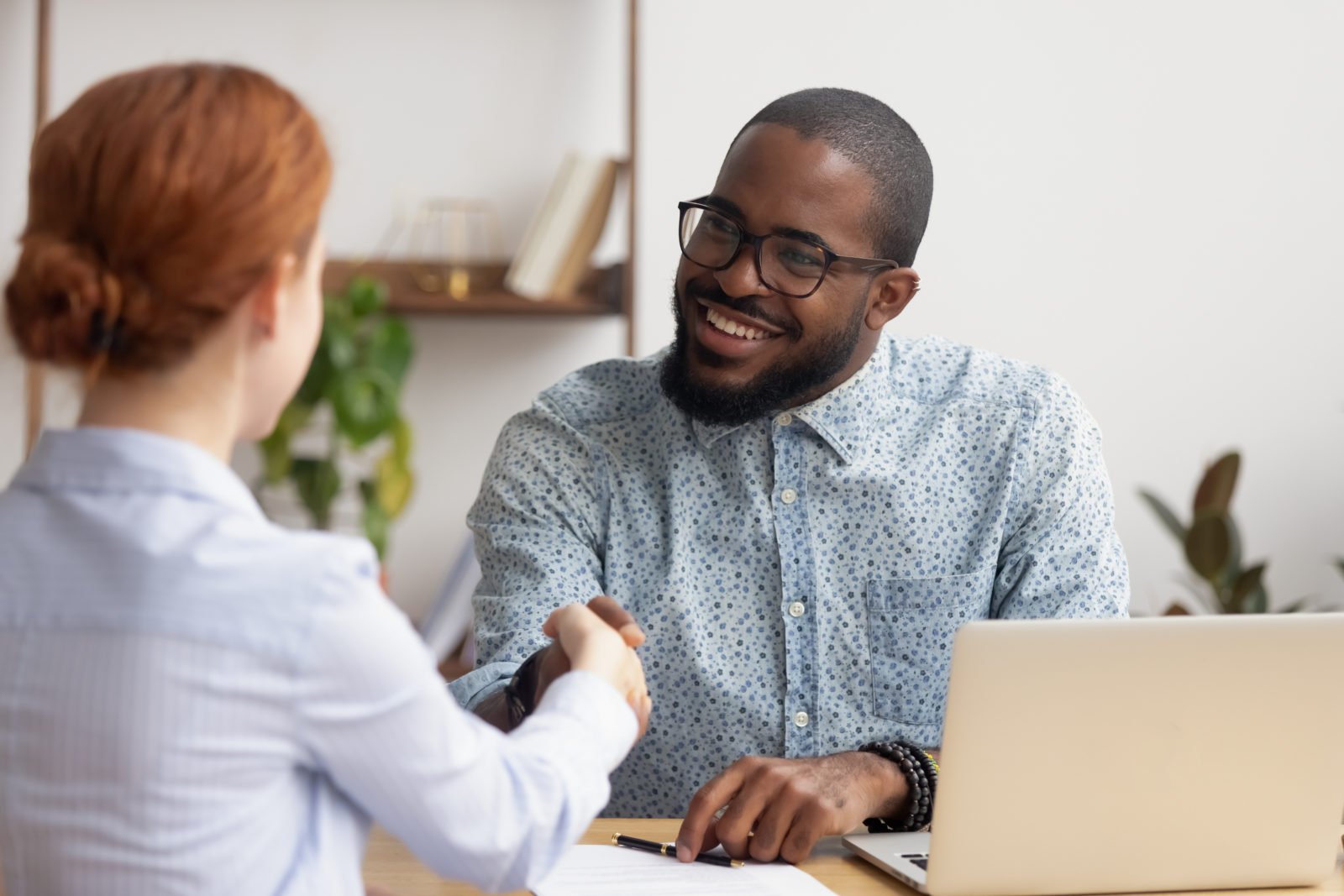 All nonprofits need a steady flow of donation revenue in order to keep their programs and services up and running. In order to do this effectively, fundraisers have to excel at a few donor engagement strategies: Donor retention, donor stewardship, and donor acquisition.
In this resource, you'll learn about donor acquisition, which is the process of procuring first-time donors. Learn how to create a successful donor acquisition plan for your nonprofit by learning from the best practices below.
Donor Acquisition vs. Donor Retention
Donor acquisition is the process of inspiring new people to give their first donation to your nonprofit. Donor retention, on the other hand, focuses on getting people who've given to your organization previously to donate again.
There are pros and cons to focusing on a donor acquisition strategy rather than a donor retention strategy. The main drawback is the cost to acquire donors compared to their donor lifetime value.
It is far more expensive to get new one-time donors than it is to get previous donors to give again. However, if your nonprofit has an industry-average donor retention rate, you retain only one of five donors. That means four of five first-time donors will never give again. A good donor retention strategy can shrink that number but, arguably, nonprofits must launch a donor acquisition campaign every so often to stay afloat. Building a thriving donor base that supports your program must include both acquisition and retention strategies.
Tips for Acquiring New Donors
What it takes to acquire new donors can be broken down into three simple steps: research, updating your messaging, and building your outreach plan. Let's take a closer look at each of the three steps.
Research
Research begins with evaluating your current supporter base. You'll use that data in a few ways: You'll look for potential donors in your existing database, use it to create donor personas, and gather important information that will make your future appeals more effective.
The very first thing you can do is make sure your prospective donors are labeled within your donor database and build upon that list. Your donor database is full of people who have interacted with you in non-financial ways. Identify anyone who's engaged with your nonprofit but has not donated. People on your email newsletter, volunteers, attendees of your events, or potentially your beneficiaries themselves are all potential donors. Once you have this list, you can start creating a plan to inspire them to donate.
You can also invest in building your list of prospective donors by launching an advertising campaign. With this strategy, you'll work to get the word out about your mission by targeting new people who will be inspired by it. But in order to do that successfully, you must dive deeper into analyzing your prospect records.
Identifying trends and patterns in your existing supporter base (including the research you just did to identify prospective donors) will help you determine your target audience, or the demographics a majority of your donors have in common. You can use that data to develop donor personas, which will help you visualize the types of people that are most interested in your mission. Building these personas will get you thinking about how to differentiate your messaging so it appeals most to those groups. If your donor base is primarily women in their 30s and 40s, you'll reach out to new potential donors differently than you would if it was mostly men in their 20s.
One other thing you should do before updating your messaging is surveying your existing donors. Ask them questions that will reveal how they learned about your organization, what motivated them to give for the first time, and what motivated them to stay on. You can use that information to create an effective donor acquisition campaign.
For more insight on how to effectively conduct a donor survey, read the blog post below.
Update Your Messaging
Here is where you get to use your findings from your research phase. Intel from your donor survey and your prospects' records should help you prioritize which aspects of your organization's work that you should emphasize in your donor acquisition campaign. You may consider adopting a more conversational friendly tone with younger donors and a more formal straightforward approach with your older donors, for example.
Regardless of the audience you're addressing with your message, make sure you demonstrate the impact of your work. This is valuable to every type of prospective donor and will make them trust that your organization is reliable and effective. Well-demonstrated impact will help motivate your prospects to take the leap and donate.
Your new messaging ideas can go beyond what's written in your fundraising appeal. Consider updating your donation page as well: You can incorporate the same campaign messaging on your form. Did you know that, by sharing why donations are needed on your donation page, you're likely to raise more? One study by NextAfter saw a 150% increase in donations after adding that to their form. Try it!
Other things to consider updating include your vision and mission statements, website copy, social media bios, and even your overarching fundraising strategy.
Don't worry if you make a change that ends up not being as successful as the original. The brilliant thing about messaging is that it can always be tested and changed. If your new ideas don't work in this acquisition campaign, you can always try something new or return to what's familiar.
Build Your Outreach Plan
In order for your campaign ideas to work, potential donors need to see them. Once you've crafted your new messaging, it's time to spread the word. Beyond sending out a fundraising appeal via email or direct mail, you can use any tool you have at your disposal: Your social media, phone calls, or events are all additional means of donor acquisition.
The benefit of these channels is that you can hone in on your audience. Want to send one appeal to prospects above 50 who are interested in supporting your school lunch program and another to prospects under 40 who are more interested in funding classroom supplies? You can do this easily with Neon CRM's email tools or by creating segmented lists and uploading them to your email service provider.
On social media, you can take a look at your follower lists and segment your communications by channel. If your Facebook page has an older audience, target them there. Your younger followers on Instagram may want a different message.
If your nonprofit is event-oriented, you can also try holding multiple types of fundraising events throughout the year. If your donor base mostly gives between $20 and $50 per gift, for example, your high-dollar silent auctions and galas might not be an effective way to find new donors. Maybe a yard sale would be a more successful way for your organization to bring in new faces.
Turn Potential Donors into Actual Donors
Once you've gotten the right messaging in front of your donors, there's one more step: the ask. You'll want to send segmented appeals to the different groups you've identified.
Ask for Donations Strategically
One thing that helps you convert potential donors into new donors is to appeal to donors on their preferred turf: The channels in which they've interacted with your organization previously.
A social media post would best reach the prospects who are most engaged with your social media, your prospects who respond best to email should be emailed, and so on.
Send targeted appeals to the segments you created earlier. Send an appeal for gifts to your school lunch program to the first group and an appeal for school supplies to the other. For best results, tailor your appeals by interest area, demographic, and channel.
Make the Donation Experience Positive
Be sure to link to your donation form in each appeal. If a potential donor has to hunt down your form, they will not give. You want the process to complete a donation to be short, sweet, and simple.
Learn more about creating an optimized donation form that provides a good experience below:
Set the Stage for Donor Retention
Once a potential donor becomes an actual donor, make them feel good about the impact they've helped make by making an effort to continue your relationship.
You can do this by writing a great thank-you letter or, if you really want to keep them engaged, you can send new donors a series of welcome emails.
Discover the donor retention benefits of building a new-donor welcome email series by downloading the guide below.

From Identifying a New Donor to a Building a Strong Relationship, These Tips Will Help You Improve Donor Acquisition
Acquiring donors involves three steps: Research, messaging, and outreach. Once you've identified a bunch of new potential donors and inspired them to give, it's time to keep them by engaging them and building a relationship. Download the donor retention checklist below to learn how you can start thinking about effective long-term donor engagement strategies.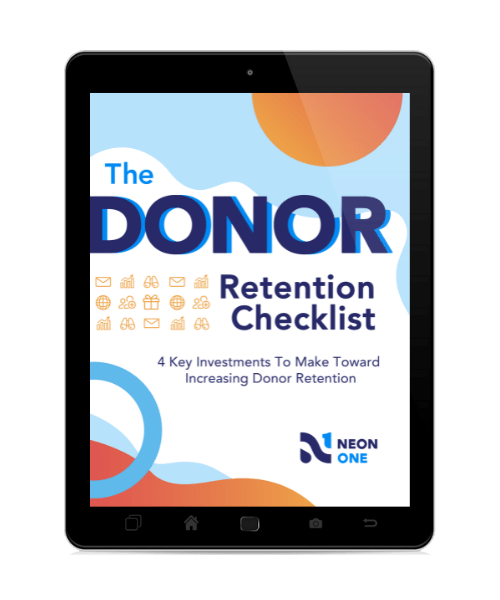 The Donor Retention Checklist
Get data-backed insights, a donor communication timeline, and more practical tips that will help sustain your donor base long-term.
Join the discussion in our Slack channel on connected fundraising