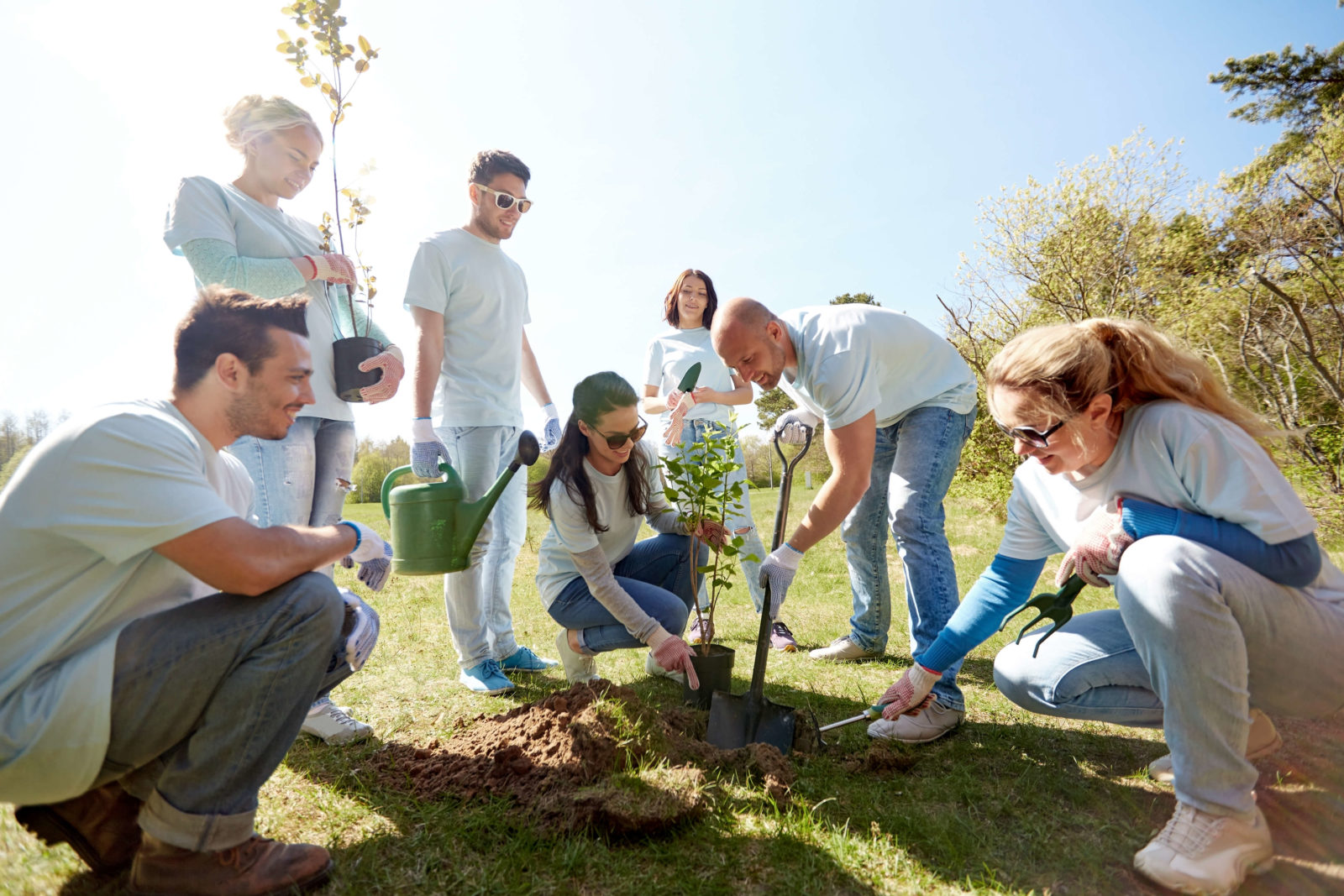 Coming up with fresh fundraising event ideas can feel like a chore. If your team is looking for a new idea to add to the 5K, run/walk, or gala you already host, we've got you covered. Let's get your creative juices flowing with 14 spring fundraising event ideas that real nonprofits have used to raise money for their missions.
1. Host A Duck Race
A duck race is an event where rubber ducks get thrown into a body of water and the purchaser of the first duck to cross the designated finish line wins a prize. Participants purchase as many rubber ducks as they wish ahead of the event.
The Duck Race held in the Chicago River in 2020 had over 60,000 rubber ducks participate and the proceeds went to Special Olympics Illinois.
If your nonprofit has the resources, access to a local river, and government approval, a duck race is an event that you can easily scale up or down to raise money for your cause. The duck race can also easily be live-streamed.
Learn more about starting a duck race fundraiser with Derby Ducks.
2. Host A Film Festival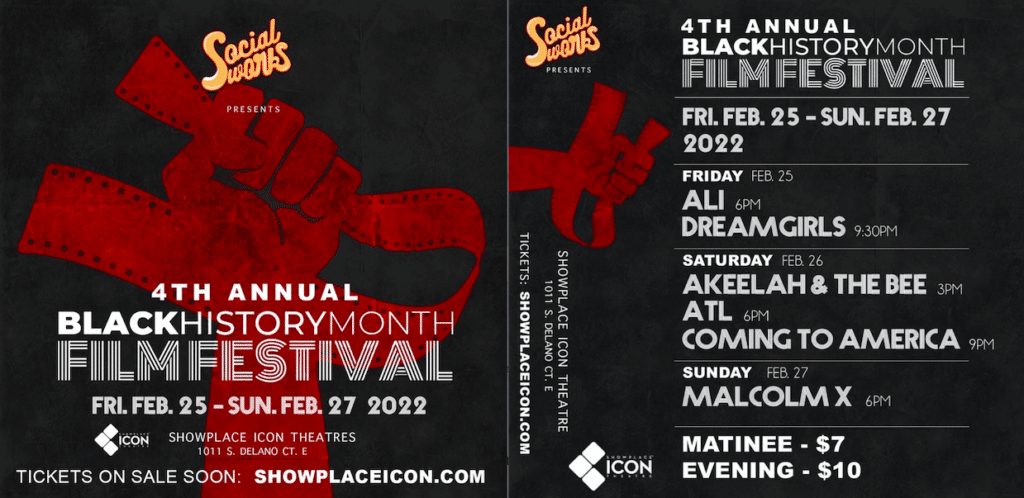 SocialWorks, the nonprofit founded by Chance the Rapper and winner of our Generosity Xchange Make Good Happen Award, hosts a film festival weekend every February in honor of Black History Month.
They were able to secure a local movie theater to host the festival, tickets were purchased through the theater's website, and all proceeds went back to SocialWorks.
Hosting a film festival is a perfect spring fundraising event because it allows you to share your nonprofit's passions through media that will appeal to a larger audience. Plus, if your nonprofit's film festival aligns with any relevant holidays or awareness days in the springtime, even better!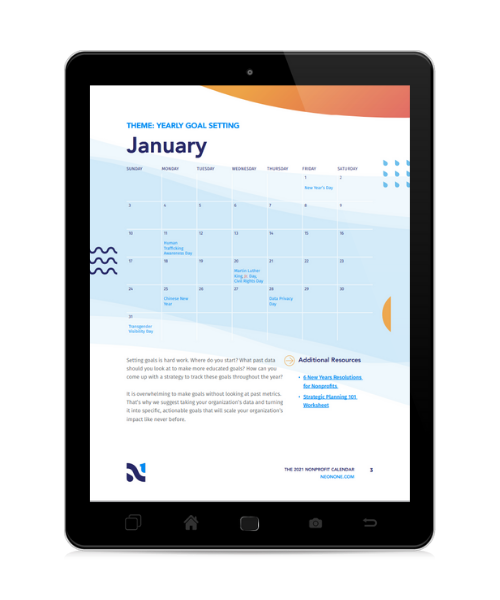 2022 Nonprofit Calendar
Use the 2022 Nonprofit Calendar to find awareness days relevant to your mission.
3. Write a Cookbook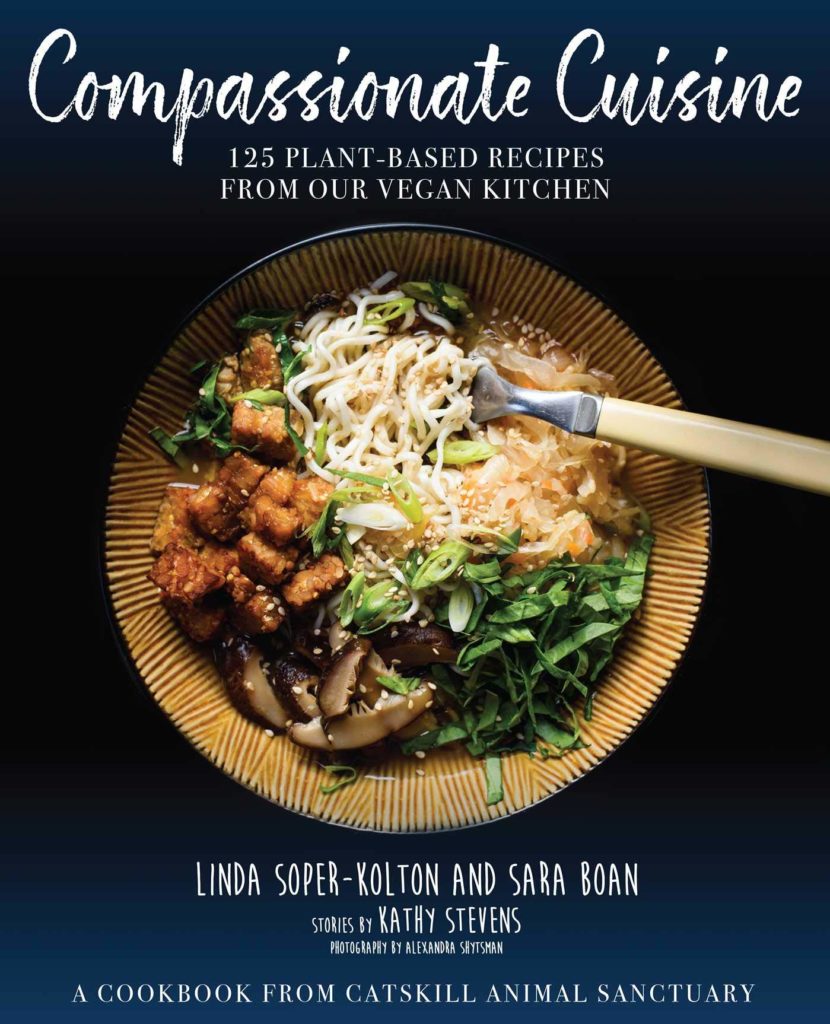 The mission of Catskill Animal Sanctuary is to promote animal welfare by providing a holistic set of solutions to tackle the problem of animal cruelty. Beyond caring for their animals and hosting tours of their sanctuary, they also have a wide array of resources to help people go vegan.
To help further their mission and earn some revenue, Catskills Animal Sanctuary launched their own cookbook, Compassionate Cuisine: 125 Recipes from Our Plant-Based Kitchen, which they sell directly on their website.
This fundraiser touches on several of their goals. It helps promote the accessibility of vegan living, challenges the belief that a vegan diet is bland, and brings awareness and credibility to the Catskill Animal Sanctuary cooking classes.
Your nonprofit creating a book can establish your nonprofit as the expert on your cause, get your nonprofit press coverage, and get new eyes on your nonprofit's work.
Consider the pros and cons of writing a cookbook here.
4. Host an Auction
Auctions are popular fundraising events, so it's important to provide unique value to set your event apart. One idea is to tie your event to a holiday or cause awareness day that is relevant to your organization.
For example, every veteran's day Homes For Our Troops holds an auction hosted by high-profile celebrities.
Last year, George Clooney and Jake Tapper hosted and the auction raised over $450,000.
If your nonprofit has the capacity and a large network of potential sponsors and community partners, hosting an auction may be the right fit for you.
While George Clooney may not be available for your auction, you don't need that lavish of connections. Instead, just focus on a unique angle to attract attendees and valuable items guests will want to bid on.
5. Host a Ride
Instead of a traditional 5K, consider starting a motorcycle ride. Every year, Alzheimer's San Diego teams up with local motorcyclists and hosts a ride. Using Neon Fundraise, Alzheimer's San Diego has each rider create their own peer-to-peer fundraising page where their friends and family can donate.

This is a unique way to switch up the more common peer-to-peer fundraising event offerings. Instead of the standard 5K or walk for a cure, a motorcycle ride brings something new and exciting.
Build in time for your team to reach out to local groups to gauge interest in participating. As you're getting started, reach out to your employees, supporters, and board members to ask if anyone has any ties to local cycling or motorcycle communities. This can help kickstart your outreach because you'll have an invested supporter willing to make introductions.
Pro Tip: A motorcycle ride is just one way to host a peer-to-peer event with a targeted audience of fundraisers. If that doesn't fit your community, create a peer-to-peer fundraiser tailored to the interests of your loyal supporters. Send out emails with surveys, or call groups of donors to identify a few creative ideas on activities they would want to participate in.
Your supporters are already passionate about your mission, so double down on their investment in fundraising on your behalf by asking for their feedback and creating a fun, engaging event using the group's interests.
6. Host an Archery Tournament
Another fundraising event type that you can explore is tournaments and competitions. These can generate revenue from both the participants and those in the audience.
Outdoors Tomorrow Foundation hosts an archery tournament for students. They expect over 3,500 students to compete and approximately 4,000 audience members in attendance.
This event aligns with their mission to teach outdoor education and helps raise money for future programs.
In addition to the price to participate in the event, they also offer sponsorship opportunities for businesses and community partners. Because of how much attention this event gets from the community, a sponsorship program is more likely to be mutually financially beneficial for both the nonprofit and its event sponsors.
Prospective partners want to ensure that their financial investment in your event is going to pay off. As such, large, established events are less of a risk, and you will be more likely to secure sponsors.
To adapt this idea for your nonprofit, think about what mission-oriented contests, tournaments, or challenges you could host. What is most likely to generate excitement?
7. Start A Yard Sale
Take spring cleaning literally and host a yard sale. The great thing about yard sale fundraisers is that there are many ways to host one effectively.
Bay Area Crisis Nursery hosted a yard sale to help struggling families in need. The organization asked for donations of gently used clothing, toys, and household goods that they could sell to families at discounted prices.
To host a similar yard sale fundraiser, spreading the word to both your donors and your beneficiaries is crucial. Consider adding an in-kind donation question to your donation forms to help remind your existing donors that you also value donated items as well.
Groundwork Ranch did things differently. They hosted a market-style yard sale on their premises where people could sign up for their own booth space. Each booth pledged to donate a certain percentage of its proceeds back to the Groundwork Ranch.
Not only are the logistical possibilities of hosting a yard sale versatile, but one benefit to this type of fundraiser is that it's an event that appeals to people of all ages. Families, Seniors, Gen-Z, and millennial shoppers alike can all enjoy a yard sale fundraiser.
8. Host A Crab Feed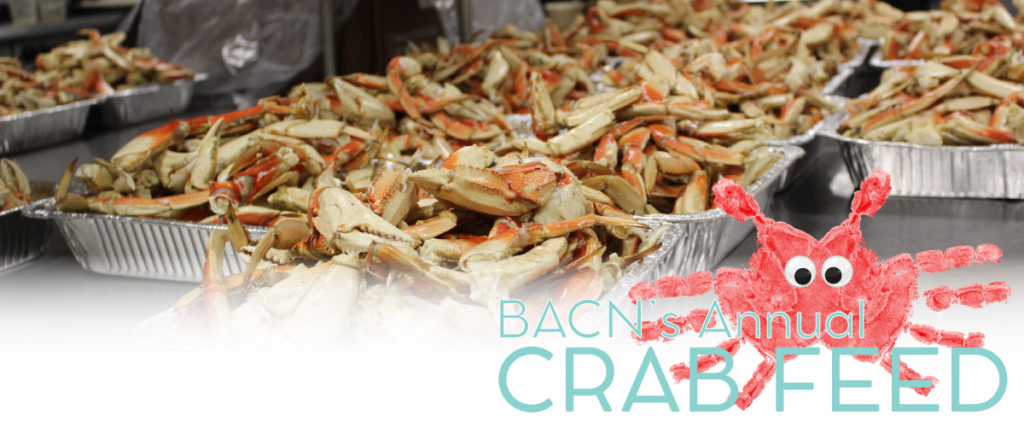 Bay Area Crisis Nursery hosted their 22nd annual crab feed. For the price of a ticket, you get an all-you-can-eat crab dinner.
Historically, this has been an in-person event with raffles and auctions, but in 2021 following Covid guidelines, they adapted the event to be a drive-thru crab feed. They set up food pickup at a local high school and sold tickets on their website using Neon CRM's event tool.
A dinner fundraiser is a tried-and-true concept for a reason. Food brings people together. It gives people in your neighborhood an opportunity to connect over a delicious meal.
9. Celebrate The Night of Noise
The second Friday of April is the Day of Silence, created by the Gay, Lesbian, and Straight Education Network (GLSEN). The Day of Silence spreads awareness of the harassment LGBT students face at school. Participants take a vow of silence for the day which symbolizes LGBT voices being silenced.
Out Boulder hosts a variety of unique events, but one that they host every spring is a Night Of Noise party, which marks the end of the Day of Silence.
Their 2021 event featured family-friendly drag performers, a slam-poetry contest, art, and more. Although this event was free to students, the event raised money through corporate sponsorship.
The event coordinators, who also serve as Out Boulder's youth interns, collaborated with artists from Secret Love Collective to create a mannequin art installation to promote the event. The mannequins were covered in quotes from locals about their attitude towards Day of Silence and Night of Noise and installed them in key spots around Boulder to generate buzz.
This event is a great example of listening to and working with your constituents to create successful events that add value to the community you serve. Pulling this together requires a strong knowledge of your service area and your beneficiaries.
10. Create Limited Edition Art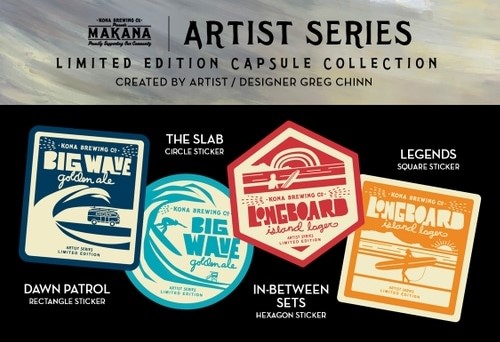 Merchandise proves to be a powerful moneymaker. The Outrigger Duke Foundation partnered with a local brewery called Kona Brewing Company and artist Greg Chinn to create a limited edition collection of stickers. The stickers were sold at the brewery, and a dollar for each sticker sold went to the Outrigger Foundation.
One great way to find local artists to collaborate with is to reach out to arts focused nonprofits. Building a relationship with local creatives can have a strong benefit for both parties. You can find artists for projects, and they can help their artists gain exposure.
For more ideas and tips on how your nonprofit can work with breweries, check out these tips to plan a craft brewery fundraiser.
11. Host A Pour and Pair Picnic
A pour and pair picnic is an elevated version of a standard picnic because it emphasizes the importance of high-quality food. Each basket includes chef-curated food and wine pairings.
Bampa's House's annual Pour and Pair Picnic has seen a lot of success. The standard ticket includes one bottle of wine and a chef-recommended food that pairs well with your wine.
One popular event at the picnic is their "Wine Pull." Like a game of roulette, you purchase $25 a ticket to participate but receive a bottle of wine that values anywhere from $15-$100.
This is another example of where you can tap partners or local businesses to sponsor the event, offer in-kind donations, help promote, or host. Winery and chef partnerships can help you provide high-quality food and drink and a beautiful setting to give your attendees an unforgettable experience.
Key Takeaways From These Spring Fundraising Ideas
Generating buzz and excitement for your spring fundraising ideas can help grow your reach, attract attendees, and help earn more fundraising revenue. No matter which type of event you choose, make it your own with a unique angle, theme, branding, and offer for your attendees.
The most important element of your event is that it aligns with your mission, provides value to attendees, and takes into consideration the interests and needs of your constituents.
For more ideas on how you can fundraise more effectively through digital channels, check out the resource below.
Join the discussion in our Slack channel on connected fundraising