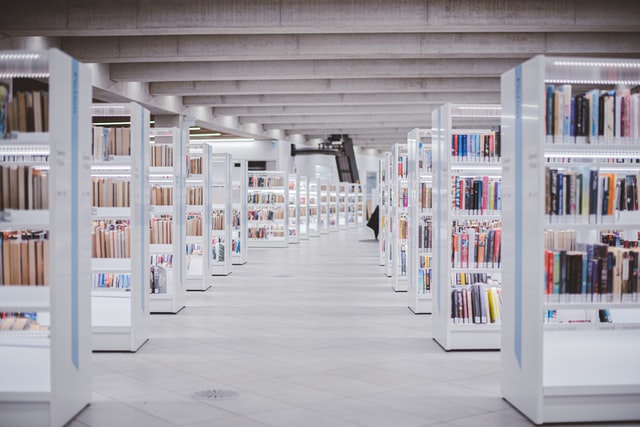 Several narratives have popped up since the end of 2020 around the impact of the pandemic on the social good sector. And the Giving USA 2020 report and other industry reports have brought to light the facts around fundraising effectiveness and how it has changed in the last year.
The increasing adoption of digital, the shifting role of fundraising events, the centering of justice and equity in our conversations about philanthropy – all of these narratives are important. Yet, there is one that ties everything together.
People are kind, and they are generous.
When provided a call to action to help, humanity will step up. There's no proof more evident than looking at the landscape of fundraising trends that came out of 2020.
We have several comprehensive reports that validate this, including the Giving USA 2020 Report and the Fundraising Effectiveness Project.
Why Fundraising Research is Important
The Giving USA Report and the Fundraising Effectiveness Project have been analyzing giving in our sector for decades. A wealth of information within these reports can help us organize and prioritize our thoughts and feelings about our own work.
The pandemic has made the role of research more vital for the long-term success of our sector.
According to the 2021 NonprofitPRO Leadership Study, 41% of nonprofits are having difficulty acquiring new donors, and 25% are having trouble retaining these donors. Additionally, 40% of these leaders feel that they lack the resources to sustain their organizations properly.
"Fundraising is about people. People give to people. People give because of their personal values and experiences. But fundraising can—and should—be guided by data, and the Fundraising Effectiveness Project, or FEP, exists to provide that critical data. Using the research, benchmarks, and resources that the FEP provides, charities can transform their fundraising and how they connect with and inspire donors." says Mike Geiger, MBA, CPA, President and CEO, Association of Fundraising Professionals.
Now let's dig a little deeper into the data in these reports.
How did donors give in 2020?
Giving in 2020 saw a sharp increase as compared to 2019.
According to the Giving USA 2020 Report, we saw an astounding $471 billion contributed to social good organizations during 2020, representing the highest amount ever recorded.
When layered alongside the Fundraising Effectiveness Project, this increase was spurred in large part by new and reactivated donors. A contributing factor to the increase in new and reactivated donors is the continued decline in overall donor retention.
Specifically, 2020 saw a 7.3% increase in the number of donors, a 10.6% increase in donations, but a 4.1% decrease in organizational donor retention.
There was an exciting 18.5% increase in new donors to nonprofits and an encouraging 13.7% increase in the number of donors who returned after skipping at least a year of giving to the organization.
The Biggest Problem? Retention
Retention continues to be the biggest issue our sector faces, specifically new donor retention.
Our sector saw a massive 9.2% decrease in new donors returning to support an organization again in 2020. This brings new donor retention to 19.3%.
The Biggest Positive? Giving is Going Up
Across the board, overall giving by all types of donors went up.
Donors giving under $250 increased by 15.3%, while mid-level donors giving up between $250 to $1000 went up 8%. Donors who gave over $1000 went up by 10.4% and are the most significant volume of gifts overall, with their contributions representing 85.1% of all gifts in 2020.
What can we learn from this data for 2021 and beyond?
There are several lessons that both of these reports can consistently teach any fundraising professional how to invest their time and energy.
There are trends and behaviors that are extremely clear to focus on moving forward, even if 2020 is an anomaly.
Small Donation Cultivation
Donors giving under $250 were the second-largest group of donors behind the major donors giving over $1000.
With the significant jump in the number of donors in this category, it is also essential to view this in context with the new donor retention metrics. The large number of new donors an organization receives will be smaller, so investing in dedicated stewardship plans will be necessary for any sized shop to prioritize.

With research showing that recurring donations are one of the most effective ways to retain small-dollar donors, shifting the strategy to focus on a sustainer program would be a wise move. Think about it if you haven't done so already.
Varying Impact
The Giving USA 2020 Report, in particular, made it clear that certain types of nonprofits did better than others.
Many organizations saw double-digit growth during the pandemic, yet health-focused nonprofits and arts and culture organizations saw a downward slide in giving during 2020.
The ways that nonprofits received their contributions also varied.
Individual givers, bequests, and foundations stepped up in a big way during 2020, with 2.2%, 10.3% and 17% growth respectively seen for both those types of contributions (adjusted for inflation). Yet corporate giving saw a downward trend, with a 6.1% decrease from these gifts.
Future-proofing your fundraising efforts is absolutely critical to ensure that your organization is viable no matter what.
The reality is that we should be investing in personalizing our engagement with donors to reach them wherever they are.
Creating Community In Our Fundraising Efforts
The final lesson is the importance of building community through your organization's fundraising efforts.
More and more donors are stepping up and investing in causes they believe in that support initiatives locally and around the world.
The data shows that donors were more than willing to step up and support causes centered around social justice issues like Black Lives Matter.
In particular, the recapture rates are encouraging if we continue to focus efforts around making our messaging and value to our communities clear when we are doing our outreach.
However, we also should focus on cultivating further support from donors under $1,000. With retention rates continuing to slip, losing any number of donors over $1,000 could prove catastrophic if proper diversification of your donor base has not been addressed.
In Summary
Data can be empowering if used to spotlight gaps in our understanding and can help provide guidance in our fundraising efforts.
These industry reports were established to democratize access to this type of information to empower fundraising at any sized organization to have the tools and resources to understand their own operations better.
We even have insight into evolving growth of recurring donors from the first quarter's results of the Fundraising Effectiveness Project dashboard that GivingTuesday hosts, which implies that the generosity we saw in 2020 will continue through the year.
Things are looking hopeful, and it is only through the partnership of fundraising professionals and donors that we will continue to see excellent results like these.
Join the discussion in our Slack channel on connected fundraising