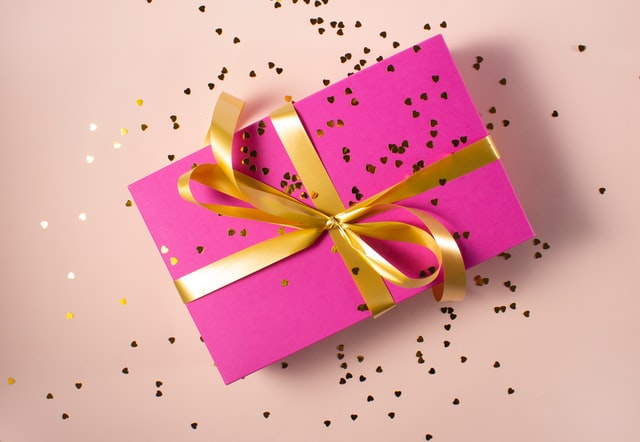 As the giving season approaches, you may be thinking of new ways to raise money for your organization. One-off fundraisers have their time and place, but if you want to truly make an impact, it's time to start thinking about major gifts.
Some of the most meaningful gifts to your organization likely come from the same small percentage of donors. If you haven't refreshed your major gift program, now's the time to get started.
What are major gifts?
Major gifts are individual donations made to your organization that have a substantial impact on your operational budget. There is no one-size-fits-all definition for major gifts because each organization's budget varies.
For example, some nonprofits may consider any donation above $1,000 to be a major gift, while others may set the bar higher depending on the scope of their campaign or overall budget.
In almost every industry, the 80/20 rule applies to nearly all aspects of a business. That is, 80% of the desired actions are completed by 20% of the audience. In nonprofit terms, this means 80% of donations are given by 20% of donors.
These numbers are made possible largely by major gifts, which typically make up the majority of what is fundraised by an organization each calendar year. According to a report by the Charity Science Foundation, statistical trends have suggested that for many organizations the ratio may be closer to 90/10.
More than ever before, properly engaging donors of major gifts is vital to accelerating nonprofit growth.
Major Gifts Fundraising: The Basics
To get started, you will need to ensure that your organization is ready and able to run a major gifts fundraising campaign.
Starting a campaign without properly identifying the capacity for such a program can lead to less than ideal results, so ensure that you are ready by asking a series of questions such as:
Do you have a mission statement? Is it clear and relevant?
Have you had prior success with fundraising?
Do you currently receive donations from individuals?
Are you financially stable? Do you have enough resources to fund a program?
Getting support from your constituents should be a worthwhile experience for all parties. If you have had issues fundraising in the past, consider evaluating the strengths and weaknesses of your previous efforts.
By making sure you have a strategy before jumping in, you can prevent the same mistakes from happening again. One of the easiest strategies for increasing fundraising efforts is to ensure that your website has a place for donations to be made.
Developing Your Major Gifts Program
Step #1: Define What Constitutes a Major Gift
Based on your budget, determine what level of giving would count as a major gift. It's important to ensure that all major gifts are handled by the same team, as these donors account for a significant proportion of donations made to your organization.
Since major gifts are one of the most important types of charitable giving, categorizing the donors correctly is vital to continued engagement over time. Giving thresholds that markedly define major gifts prevent later issues, such as divisions between different fundraising programs.
Outside of setting major gifts thresholds, creating policies and procedures for the following gift types is also important for running your major gifts program effectively:
Wills
Retirement Plans
Life Insurance Policies
Payable on Death Accounts
Transfer on Death Assets
Donor Advised Funds
According to major donor and planned giving expert Brian Sagrestano, JD, CFRE, the above items will account for 80% of your major gifts program.
Step #2: Set Your Fundraising Goal(s)
Benchmark your success by setting goals for your major gifts program. Take into account what would be meaningful for your organization based on its current and future needs.
Starting a capital campaign or annual fund program? These campaigns should have more substantial goals than a quarterly program — don't be afraid to think big!
Setting both internal and external goals can also be an effective strategy. By setting a more moderate, public goal, you're able to keep your constituents on track with your campaign, which can provide pressure for them to donate when nearing a deadline or the goal itself.
A higher internal goal helps you aspire to grow as a team by pushing beyond the limits of your set public goal . As long as they are realistic, your goals will provide you with an overall direction for your campaign.
Step #3: Connect Your Mission to Your Strategy
By leading with your mission, you can engage your donors by tugging on their heartstrings. Plus, branding your campaign will create a more authentic and effective voice.
Consider having your executive team or board members participate, as asks that come from highly-engaged members of your organization are far more effective.
Step #4: Track Your Donor Interactions
Tracking interactions can help prevent embarrassing missteps with major donors, such as multiple staff members doing the same prospecting. Keeping track of who owns each donor or prospect helps create a foundation for a successful fundraising campaign.
Tracking fields can also help you determine what state of the donor cultivation cycle the prospect is currently in, granting you the ability to specify what is blocking the donor from giving now. If you know why they can't donate now, you can prepare to ask again at a later time.
Step #5: Collect Data
In a perfect world, each type of donor engaging with your organization would be catered to differently through donor segmentation and personas.
With donor management software, collecting data and managing communications is easier than ever. You can easily keep track of donors and transactions.
But, managing your donor database is much more than just sending asks and thank you messages. It can also help you cultivate better relationships and identify prospects by gleaning specific insights about your donor base.
Now You're Ready to Get Started
Overall, major gifts are vital to the growth of every nonprofit. Running a successful major gifts program requires not only a dedication to your organization but to your donors.
A key aspect of this is recognizing the individuals who do the most financial lifting. Before embarking on a major gifts program, make sure you know how to best recognize your major donors in a way that is meaningful for both you and them.
Join the discussion in our Slack channel on connected fundraising