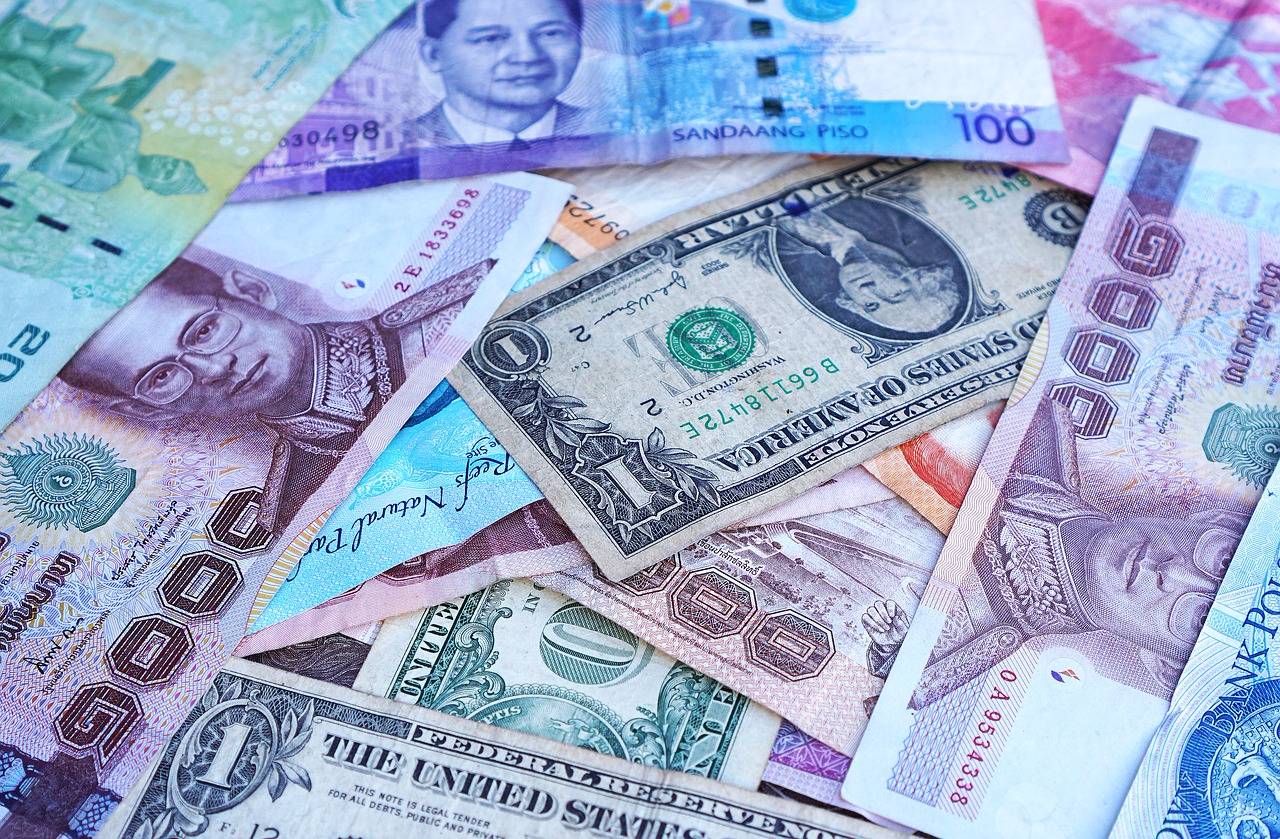 What are major gifts?
Major gifts constitute the largest donations a nonprofit receives. The exact dollar amount that's considered a major gift varies from organization to organization.
Why are they important?
Due to their size, major gifts can be game-changers. They're substantial funding for a nonprofit. One major-gift-size donation can be the difference between meeting your fundraising goal and not.
How are major donors identified?
To identify major donors, you need to analyze a prospect's financial capacity to contribute and their philanthropic interest in doing so.
Major Gift Fundraising Strategies for Every Phase of the Process
In this guide, we'll take you step by step through every part of the major gift fundraising process and provide you with some tips to help you secure more (and larger!) major gifts.
Read ahead to learn how you can improve the whole process, or use the chart on the right to skip ahead to any parts of the process you're interested in learning more about.
Major Donor Identification Strategies
As the first phase of the major giving process, identification involves searching for prospects who possess your organization's major gift qualifications.
In this section, we've laid out some tips that will help you better pinpoint major gift prospects and get prepared to start cultivating them.
Keep scrolling to read about all of the tips, or use the navigation to the right to jump ahead to a particular tip.
The Strategies We'll Cover:
Clean Your Donor Database
What Is This Strategy?
Even if your donor profiles aren't 100% complete, you should start your search for major gift donors off on the right track by working from information that's as current as possible. Before you begin identifying, update donor data, remove duplicate records, and delete records for donors who have been inactive for 2+ years.
Why Implement It?
Proper major gift donor identification rests with your organization's ability to efficiently and effectively sift through donor data to find the best candidates for your program. Your nonprofit won't be able to do that if the data you're working from is outdated and unnecessarily dense.
Takeaway
Starting the major donor identification process with a clean and up-to-date set of donor data will help you pinpoint ideal major gift candidates more quickly.
Perform Prospect Research
What Is This Strategy?
Prospect screening is a research technique used by fundraisers to uncover donor data that will help determine donor giving capacity and willingness to donate. For major gifts, the top data types are past giving, nonprofit involvement, real estate ownership, and political giving.
First, you'll need to segment your database into giving levels to see which of your donors likely has the capacity to give a large donation.
Next, you should look at past giving patterns to your organization and other nonprofits as well.
Why Implement It?
Prospect research is your organization's most direct path to find major gift prospects. You're looking for people who want to give substantial donations and have the finances to support that desire. Prospect research helps highlight who those prospects are.
Without prospect research, your nonprofit is basically looking for a major gift needle in a donor haystack. It can be a frustrating and fruitless effort.
Prospect research lends a helping hand to nonprofits who want to analyze giving patterns and examine their donors' willingness to give larger contributions.
Takeaway
Conducting prospect research is the most accurate and straightforward way to find potential major donors sitting in your database.
Look to Your Annual Fund
What Is This Strategy?
Your annual fund could be an untapped source of major gift potential. Use your screening results to see if any of your annual fund donors have major-gift-level wealth or have donated substantial amounts elsewhere, and plan your strategy accordingly.
Why Implement It?
If you can find a loyal donor who has major gift potential, the cultivation, solicitation, and stewardship phases of major giving will be far easier. Past giving is the greatest indicator of future giving, so you should begin your search within your own database.
Takeaway
The most likely major donor candidates will be loyal donors who have previously given to your organization. Look to your annual fund to spot prospects in your base.
Check Planned Giving Donors
What Is This Strategy?
Although planned giving donors don't legally have to tell you that they intend to leave a donation, many will. Recognizing that planned and major gift donors share much of the same philanthropic DNA, you can look to your planned donor list for major donor prospects.
Why Implement It?
Planned gifts and major gifts occupy the top of the donation pyramid. As such, the two donor types share a bevy of traits. It's likely that your planned donors are major gift candidates and vice versa. Due to that relationship, cross-checking your lists is a logical step to take.
Takeaway
Planning giving and major gift donors share many of the same characteristics. As such, you should check planned giving donors during the identification stage, too.
Major Donor Cultivation Strategies
Donor cultivation is a critical stage of the major gift acquisition process. It's the time when you build the foundation of the donor-nonprofit relationship before jumping into an ask.
In this section, we'll cover some strategies that you can use to help build stronger relationships with major gift prospects, and thus, make it more likely that they'll donate a major gift when your nonprofit makes the ask.
Keep on reading through, or use the chart on the right to jump down to a particular strategy.
The Strategies We'll Cover:
Hire a Major Gifts Officer
What Is This Strategy?
In order to see success with your major gifts program, you need to appoint a leader. That leader is most often a major gifts officer. Whether you have a team of major gifts officers (MGOs) or one employee guiding the process part-time, you need someone to lead the charge.
Why Implement It?
Without a true leader, your program will flounder. Major gift acquisition requires cohesive messaging and a personalized approach. The best way to get your whole team on board is to appoint a major gift officer who can take charge and connect with your prospects.
Takeaway
In order for the major gift fundraising process to run smoothly, it's important to appoint a major gift officer to oversee the process and keep it organized.
Host Special Events
What Is This Strategy?
In order to gain valuable face-to-face time with potential major donors, create events catered specifically to them. The events can be as glamorous as a gala or as casual as an informational luncheon. They provide an opportunity to deepen your relationship.
Why Implement It?
Creating a situation wherein your frontline fundraisers can get invaluable face-to-face time enables your prospects to learn far more about your nonprofit and your fundraisers to learn far more about your donors. If you're capable of doing so, hosting an event is a superb opportunity.
Takeaway
Interacting with your major donor prospects face to face is one of the best ways to deepen your relationships with them. Consider hosting a special event to provide your organization with some valuable face time.
Reach Out to Your Network
What Is This Strategy?
Check your list of prospects in conjunction with your list of current supporters to see if any of your supporters have pre-existing relationships with any of your prospects. If so, ask your supporters to make introductions for you, so you can begin cultivating a relationship.
Why Implement It?
Starting your relationship off with an introduction from a mutual contact establishes trust from the get-go. That trust can be a powerful force as you get down the line with your major gift pitch. Simply put, people don't part with large sums of money if they don't trust where it's going.
Takeaway
Ask your loyal supporters (such as board members) to facilitate introductions to new prospects, ensuring you get in touch and make the best first impression possible.
Emphasize Return on Investment
What Is This Strategy?
As you get into the later stages of cultivation, you should steer conversations toward solicitation. Part of the process should involve detailing how your nonprofit is looking to better serve its mission and how you would use additional funds to achieve those goals.
Why Implement It?
Major gifts mean major money. And for those donors, it's an immense amount to give. They need to be able to envision a clear path from their donation to a desired outcome. Within predictive reason, emphasizing their service-oriented ROI is a helpful step.
Takeaway
Just because you aren't exchanging traditional goods and services doesn't mean that your plans and hopes for the donations should be anything less than transparent.
Major Donor Solicitation Strategies
Solicitation is the most pivotal phase of the major gift process. It's when you officially make your ask, so it warrants special care.
In this section, we'll guide you through how to make a major gift ask that your prospects can't refuse.
Read through the section to learn all about the solicitation process, or use the table on the right to jump directly to the strategies you're most interested in.
The Strategies We'll Cover:
Predict Giving Capacity
What Is This Strategy?
Although there is no science to predict the exact amount a prospect will be willing to give, you should come prepared with a well-researched ask amount, founded on the data you pulled during prospect identification and bolstered by your interactions during cultivation.
Why Implement It?
It's intimidating to ask for money, especially major-gift-level money. Having a dollar amount in mind that you feel confident about will help ease that tension. You need to go into the solicitation prepared and self-assured, and predicting giving capacity can help with that.
Takeaway
Having a specific gift amount in mind can help you go into your ask with more confidence. Look back on your research and interactions with the prospect to predict giving capacity.
Prepare a Specific Ask
What Is This Strategy?
Once you understand a prospect's giving capacity, make a decision about how much you'll be requesting. Specific asks lead to specific results. Prepare an amount that's not only within reason for the donor but that also matches the needs of your organization. Find the happy medium.
Why Implement It?
For starters, you want to demonstrate that you've done your research. Your confidence in your number will translate into the prospect's confidence in you. Plus, having a specific gift amount allows you to start the discussion within the range you're hoping to secure.
Takeaway
Asking for a specific amount will help your organization guide the conversation in a way that's more likely to lead to your ideal outcome.
Come Up With Alternatives
What Is This Strategy?
There's an adage in major gift fundraising that if someone accepts your first ask, you likely asked for too little. It'd be great if your dream number was accepted on the first go-round, but be ready to continue the discussion and counter if a prospect does not immediately say yes.
Why Implement It?
Your major gift solicitation meeting should be a discussion and not a lecture. You want to create space where an open dialogue can occur, but you also want to be able to lead that dialogue. Coming in with a specific ask and back-up alternatives best allows you to do so.
Takeaway
By preparing alternatives, you position yourself for success, even if the donor's first response is a, "No."
Practice Your Pitch
What Is This Strategy?
In fundraising, as in many aspects of life, you should always go in with a plan. Before your big meeting, run through what you're going to say, make sure anyone else who is going to be there is on message, and ensure that you have all materials ready.
Why Implement It?
You can never control how your prospect is going to react. You can only control the information you present. Optimizing the variables that you can control reduces the potential unpredictability of the meeting, situating you to better handle surprises that do occur.
Takeaway
Practice makes perfect, so plan ahead and run through your pitch a few times before heading into your meeting.
Major Donor Stewardship Strategies
The major gift process is not over once you have a check in hand. Afterwards, you'll need to implement top-notch stewardship practices in order to first, demonstrate your gratitude and second, start making moves to retain your donor.
In this section, we'll cover what happens after the ask, so you'll be able to keep building on the relationships you've established with your major donors and successfully retain them.
Keep reading to learn all about major donor stewardship, or use the chart on the right to jump ahead to any one of the strategies we'll cover.
The Strategies We'll Cover:
Thank Quickly and Often
What Is This Strategy?
Donor acknowledgement strategies vary depending on the type of donation in question. For major gifts, ensure your thank yous are as customized as possible. Major gifts make a huge impact on your fundraising bottom line, and your gratitude should reflect that.
Why Implement It?
Acknowledgement is the first step in the stewardship process. It's your lead-in to donor retention. Donors need to feel and deserve to be recognized for their contributions. One thank-you won't cut it for major gifts. You'll want to demonstrate continued gratitude over time.
Takeaway
Major gift donors are the fuel that help you drive your nonprofit to mission fulfillment. Your gratitude should match their great significance.
Form a Major Donor Society
What Is This Strategy?
A major donor society is an exclusive club with benefits for those who donate major gifts. It's a means of recognizing your major donors who have already given and incentivizing prospects who are looking to do so.
Why Implement It?
The benefits of major donor societies are three-fold. First, people like to be part of something bigger and recognized as special. Second, its entry bar encourages people to donate a certain amount to be included. And third, it allows for ample stewardship activities.
Takeaway
Major gift societies create an environment that helps your nonprofit develop your relationship with your donors and lets your major donors engage further with your nonprofit.
Provide Unique Engagement Experiences
What Is This Strategy?
After someone has given a major gift, you can't immediately follow up with another ask. Instead, you should be providing other engagement opportunities such as volunteering experiences, event invites, and involvement in special projects.
Why Implement It?
By engaging major gift donors in unique and exciting ways, you're offering them a window into the work you do and keeping them within your community. Meaningful engagement fosters loyalty, and you want loyal major gift donors in your corner going forward.
Takeaway
You want to keep major gift donors involved in your nonprofit community as more than just donors, so provide chances for them to stay in the loop without opening their wallets.
Always Look to Improve
What Is This Strategy?
Practice makes perfect, and continual striving for improvement is imperative. You should be tracking success metrics such as average major gift size, frequency of contact with donors, number of asks made, donor retention rate, fundraising ROI, and more.
Why Implement It?
By studying your own performance, recognizing areas of weakness, and adjusting accordingly, you position yourself for better performance down the road. A well-run major gifts program empowers your team to provide major donors with the optimal experience.
Takeaway
The only way to make future major gift fundraising more successful is by actively evaluating your results.
Interested in a CRM that helps you raise more major gifts?
Join the discussion in our Slack channel on connected fundraising