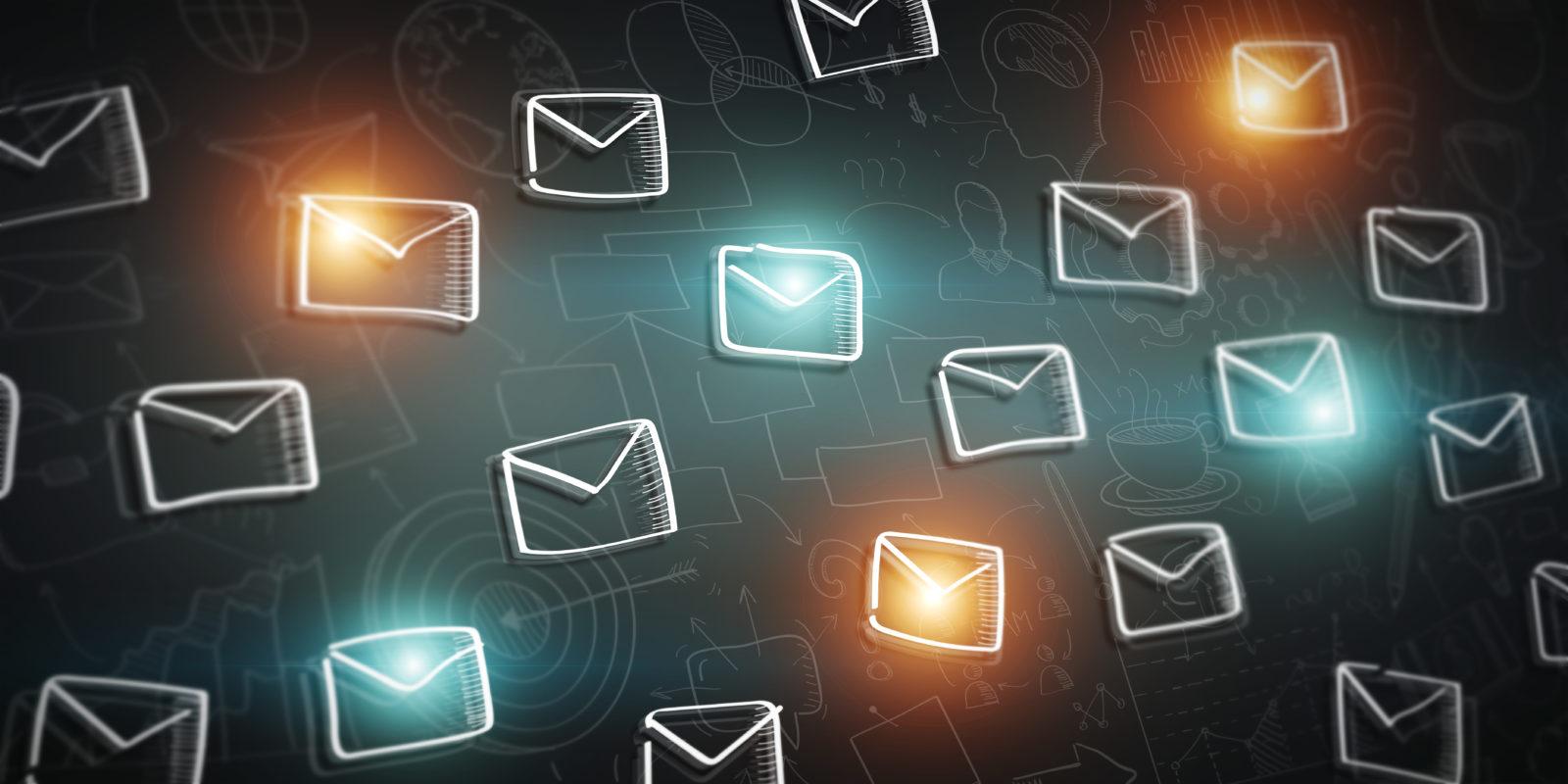 Email marketing has emerged as a powerful tool for nonprofits to drive supporter engagement and boost their overall fundraising efforts. By extension, it's also one of the most impactful ways that an organization can promote matching gift opportunities to its audience.
However, achieving optimal success in this realm goes far beyond sending out generic emails. It requires a strategic approach that encompasses well-thought-out timing, personalization, actionable content, and more.
Here, we'll explore the importance of the following matching gift email practices and how they can drive remarkable results for your team:
By understanding these key principles, you can unlock the full potential of your matching gift email campaigns and connect with your donors on a deeper level⁠—all while funding your mission more effectively.
Let's get started!
1. Send In the First 24 Hours Post Donation
According to recent email marketing research, the timing with which an email is sent is one of the most essential criteria regarding its likelihood of success. The same is true for matching gift emails⁠. But it's not so much to do with the time of day or even the day of the week, but rather the proximity of a matching gift follow-up to the initial donation that matters.
In fact, matching gift emails sent in the first 24 hours after a donation result in 2-3 times higher than the average nonprofit email open rate! At this point, donors are likely still riding an engagement high, and your team can and should leverage that momentum to drive matching gifts to completion.
2. Mention Matching Gifts in Your Subject Line
Your email marketing subject line sets the stage for the entirety of your messaging content. It's what often makes or breaks your outreach, playing a significant role in the recipient's decision to open or ignore your email. When it comes to matching gift marketing emails, you need to make your subject lines work.
Here are a few examples to consider:
Does your employer match? Click here to find out!
Double your impact: Unlock the secret to amplifying your generosity
Make every dollar count: Your gift can do twice the good with a corporate match
Ignite giving: Your donation holds the power to multiply
How to supercharge your support : Double the impact, double the difference
The power of two: Your donation + employer match = a force for TWICE the good
You'll want your subject to grab the reader's attention. To do so, be sure to mention matching gifts from the beginning!
You don't want the donor to assume it's a gift receipt or another financial ask. Make it clear that the opportunity presented within the email is one that allows supporters to double the impact of their support without spending another dollar.
3. Enlist Your Organization's Branding Style
One of the most essential components of any matching gift outreach you send (digital and physical alike) is a consistent branding style. This instills a sense of trust in the recipient, reminds them of their connection to your cause, and reinforces your nonprofit's overall visual identity.
Key elements to keep in mind should include:
Your logo
Color scheme
Typography
Imagery
Brand voice
And more!
You'll also want to ensure that your matching gift messages are sent from your organization's own email domain for the same reasons. What you don't want is supporters clicking "send to spam" on your outreach because they didn't recognize the email address or brand style!
4. Tailor Outreach With Company-Specific Insights
It's not a bad idea to begin with a well-crafted matching gift email template. But you'll want to adjust your communications to the recipient before clicking send. And in order to simplify the matching process for donors, it helps to share guidelines and eligibility criteria specific to the individual's employer.
This should include:
Minimum and maximum donation amounts
Matching gift ratios
Types of qualifying employees
Types of qualifying nonprofits
Submission deadlines
And more!
For example, if you know that a donor works for Apple, you might say something like this: "Did you know that your gift is likely eligible for a match through your employer, Apple Inc.? Apple matches gifts made by full- and part-time employees between $1 and $10,000 at a 1:1 rate. Most nonprofits, including ours, qualify for matching, and the company requires that match requests be submitted within one month of the initial donation date."
Not only does this show dedication to personalization in your matching gift messaging, but it also provides donors with all the information they need to determine whether they qualify to participate. The less research they have to do on their own to find out, the better!
5. Outline Specific Recommended Next Steps
After reading your matching gift email, a donor should know exactly what to do next in order to submit a matching gift request on your behalf. You certainly don't want them to get to the end of your message and think, "That sounds confusing. I'm not sure where to get started."
At the very least, a general note like "Reach out to your company's HR department to find out how you can submit a match request" can send donors in the right direction. However, that's ultimately too vague an instruction to likely drive action.
That's why we suggest outlining company-specific next steps in your match emails!
Most often, a company's submission process will involve the employee (your donor) filling out a brief online matching gift form. Such employers utilize a matching gift management system to host these forms, and your organization can direct supporters to exactly where they need to go with a direct link to the portal.
In your email, all you have to do is incorporate a button that reads "Click here to access your company's matching gift form" and links to the appropriate web page. And if you don't have the bandwidth to personally research each donor's submission process, consider a dedicated matching gift software to automatically match individuals with their employers' forms.
6. Encourage Two-Way Communication
Much of nonprofit email marketing would be considered a one-sided conversation. Your organization triggers email blasts that are sent to donors and other supporters, perhaps with an end goal of the recipient taking a particular action. But it often does not involve the individual responding back to your organization.
In matching gift email marketing, however, two-way communication⁠—specifically, encouraging donors to let your team know when they've submitted their matching gift requests⁠—offers a few key benefits.
For one thing, fostering two-way communication establishes and grows a donor's sense of engagement with your mission. It also empowers your team to better appreciate a supporter's involvement with their matching gift program and track incoming corporate gifts through the matching lifecycle.
And it's easy to do so⁠—especially when you employ matching gift software. In doing so, you can incorporate an additional call to action at the end of your email that asks donors to "Click here to let us know you've submitted your match!"
7. Follow Up With Non-Responsive Matching Gift Donors
You send your first round of matching gift outreach according to a cadence that triggers emails within the first 24 hours of the initial donation being made. Hopefully, a ton of your supporters will submit their gifts from that first reminder email. But, unfortunately, not all are going to do so immediately. And you don't want to give up on those matches!
Instead, an additional follow-up email (or two) can go a long way. In fact, matching gift research goes to show that sending more than one matching gift reminder email to donors can drastically increase the number of matching gifts ultimately submitted. Among donors who have already been identified as match eligible, the second matching gift email sent increases the number of matches identified and submitted by 48%!
A popular chance to begin pursuing unclaimed matches may include an additional reminder 3-4 days after the initial donation and again the following month. Still, many organizations opt to send matching gift reminder emails at the end of the calendar year, as many employers close their match submission windows around this time.
8. Track and Analyze Matching Gift Email Metrics
However you choose to send your matching gift emails, it's important that you take the time and effort to enable performance metric reporting. After all, this is how you can determine which elements of your strategy are successful, identify areas with room for improvement, and analyze trends over time.
Some matching gift email metrics are similar to those of a standard nonprofit marketing email. However, others are more specific about matching gift promotions.
All in all, some of the best email marketing data points to collect include your:
Open rate ⁠— the percentage of recipients who open your matching gift emails to begin with compared to total recipients
Click-through rate (or CTR) ⁠— the percentage of recipients who click a link within your email
Conversion rate ⁠— the percentage of recipients who indicate requesting a matching gift as a result of your email
Match completion rate ⁠— while this has less to do with your email marketing, it's important to track the percentage of total, eligible, and requested matching gifts that are ultimately matched to your organization
Return on investment ⁠— the financial return generated through completed corporate matches compared to the costs associated with your matching gift emails
When your matching gift software integrates with your donation tools and nonprofit CRM, it should be easy to pull this information and analyze the data collected throughout the giving and matching processes. This will allow you to gain valuable insights into donor behavior and adjust your matching gift emails accordingly to produce even greater results in the long run.
---
As a key component of just about any nonprofit marketing strategy, matching gift email outreach can be particularly impactful. Improving your matching gift emails requires a thoughtful approach⁠—but the results are certainly worthwhile.
Bring your organization's matching gift email efforts to new heights by implementing these proven tips and tricks. In doing so, you can expect to see increased funding, improved donor engagement, and additional opportunities for corporate partnerships in the long run. Good luck!
Join the discussion in our Slack channel on connected fundraising