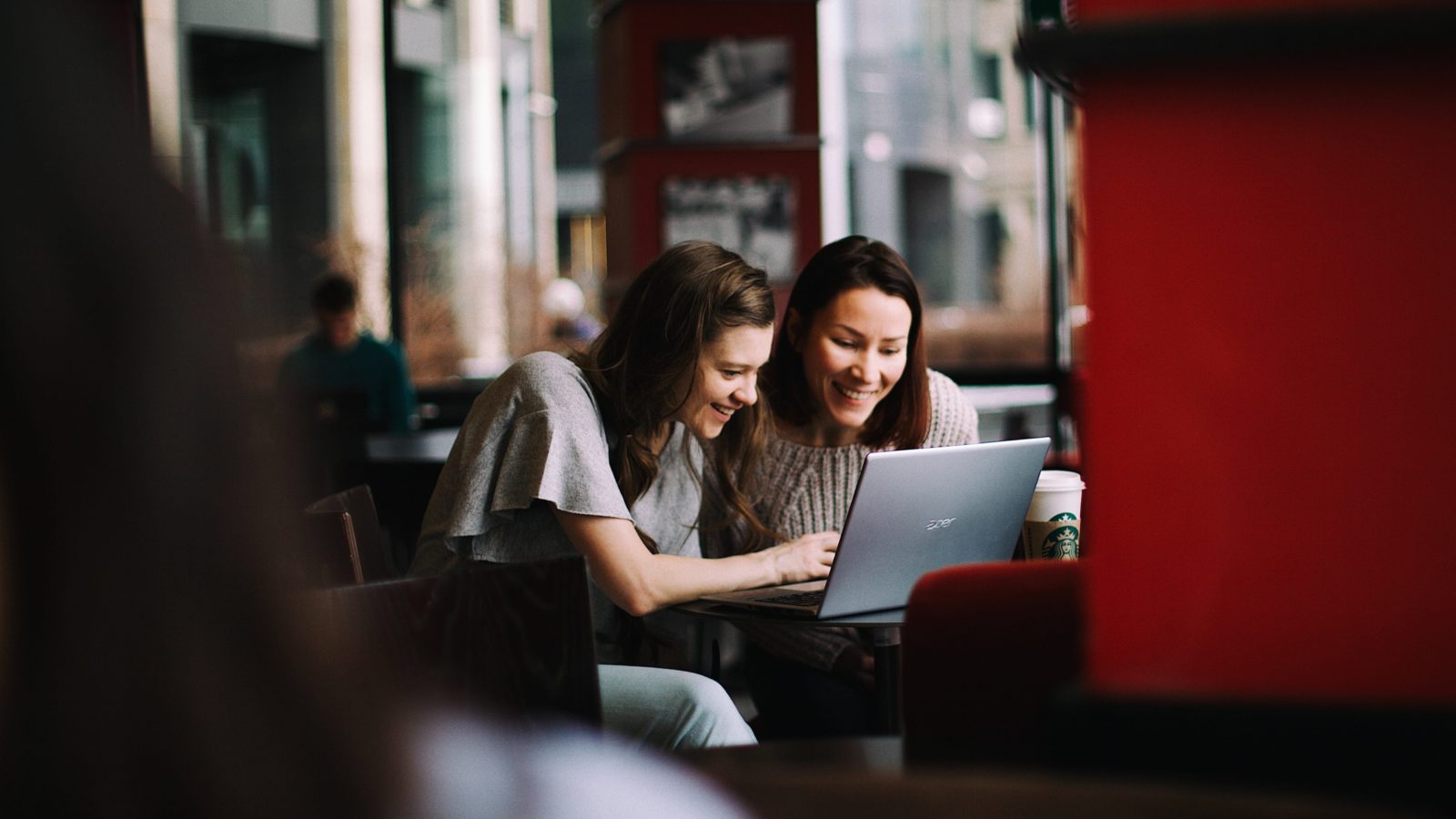 Membership retention rates for nonprofits vary widely. But, regardless of your mission or industry, member retention is vital. Members represent the most engaged supporters of your organization. The biggest benefit they provide is more than financial—it's continued support that drives awareness and outreach activities for your cause.
Members are committed to your organization. But when you don't continuously engage with them and prove that their membership has value, that commitment wanes. If you want to improve your membership retention rates, you need to nurture and build your member relationships consistently.
What's Affecting Your Membership Retention Rate?
Before you can identify any factors that may be negatively impacting your retention rate, you should calculate your retention rate first. Your membership retention rate is the percentage of people who renew their memberships each year. To calculate your membership retention rate, divide the number of renewed members by the number of members you had last year. Multiply the resulting number by 100, and you have your donor retention rate!
So, for example, the Agloe Nature Center had 300 members last year, and 175 of those members renewed their memberships this year. To find their retention rate, you'll divide 175 by 300. Then you'll multiply by 100.
175/300=.5833
.5833×100=58.33
The Agloe Nature Center's membership retention rate is 58.33%.
How to Improve Your Membership Retention Rate
Once you've calculated your membership retention rate, you can start evaluating how to improve it. If you're going to get to the bottom of your membership retention rates, you'll have to look at how your organization relates to your members personally. Specifically, you should examine membership engagement strategies, value, and impact.
All of the following issues add up to administrative issues that can make it harder to reach new members, engage existing ones, and reconnect with lapsed constituents.
Engagement
You probably hear the word "engagement" frequently, but it can be difficult to define what it means for members. An engaged member does more than pay their dues and make occasional donations. They participate in your community, attend events, and act as an ambassador to your organization. The more engaged members you have, the higher your retention rates will be.
To see how this is working for you, ask questions about your own strategies.
How are you engaging your members?
Are you targeting them with information that's valuable and pertinent to them?
Are your communications customized to speak to their specific needs?
Customized, personalized communications are critical for driving engagement. Seventy-one percent of donors report feeling more engaged when a nonprofit offers personalized content. You can apply the same finding to your members!
Value
When you think about how you add value for your members, think about the membership perks, resources, and offers included in your membership packages.
When someone pays for a membership, what do they get in return? Do they receive access to members-only events?
Will you send them educational resources or branded merchandise?
Do their membership dues pay for important work in your community?
Your membership retention rates will be higher if your constituents feel their membership is valuable.
For example, consider an organization for educators focused on improving literacy rates. One proven method of addressing literacy—especially in children with learning challenges—is approaching reading as a science. While many schools are adopting this approach, few educators have the funding for an entire curriculum shift.
An organization that wanted to provide value to its members could host a series of webinars around teaching reading as a science, publish whitepapers for its members, and provide resources those educators can use with their students. Since members receive lots of high-value content, they're more likely to renew their memberships in the coming year.
Impact
While "value" refers to the perks, benefits, and advantages inherent with your membership program, "impact" references the big-picture changes members make possible.
Here's an example: Membership in our literacy organization is valuable because educators receive much-needed educational resources. Membership has an impact because it can help uplift other educators and improve overall literacy rates.
Communicating members' impact in addition to reminding them of their membership's value is important.
There are lots of ways to communicate the impact members make possible by supporting your organization. Impact reports are a good example. This kind of communication traditionally gives your members a big-picture view of how your organization is helping. The educational organization example used above, for instance, might create a yearly impact report that shares information about how it helped improve literacy rates and reduced student absenteeism.
There are some steps you can take to make your impact reports powerful and compelling to your constituents. Try breaking your own report's data down to a granular level, showing how each specific member's contributions have helped the cause: If a member's annual dues pay for literacy training for one teacher, that would help a member understand their impact.
You could also take a real-time data approach (like our donor impact hub) that allows your members to see key data in real time through a regularly updated website. In the case of the literacy organization, they could create a dashboard that shows real-time updates about how many students' literacy skills have improved because of your members' support.
Both types of reports show your members what their support is doing right now to help advance the causes they care about. They connect members directly to the outcomes that are only possible because of their support.
Three Tips for Supporting the Ongoing Member Relationship
Driving engagement, value, and impact for members will generally require some supporting technology. A nonprofit CRM with membership management tools will help. It's an incredibly powerful tool because it allows you to create automated campaigns that feel highly personal. If you're looking for a tool that will help you engage and retain your membership, look for a solution that can help you:
1. Review Your Data
Many organizations stick to the basics and focus solely on collecting member information. That's a missed opportunity! Review the data that's important to your organization and focus on tracking that too.
For example, the educational organization mentioned earlier may want to collect information about where educators work, whether they're employed in a public or private school, and their members' school districts. They would want to ensure any database they used included standard personal information fields and the ability to create custom fields that suit their needs.
2. Create a Personalized Membership Renewal Experience
You should be able to build membership forms that feel like they've been personalized for each member in your base. When you ask a member to renew, they should be able to click over to your renewal form, see their current or lapsed membership level, and renew or upgrade their membership without having to re-enter their contact and payment information. Look for a membership management tool that will enable you to send renewal reminders, invite lapsed members to re-enroll, and make the renewal process as simple as possible.
3. Automate Workflows
We often tout the benefits of automating workflows because they can save time and money. But there's also another benefit—member goodwill. Members expect a response when they make a donation, go to an event, or support your organization in other ways. Automating processes like sending receipts, thanking members for their additional support, and sending impact updates help ensure your members get the information they need in a timely manner.
Members want to be acknowledged for their support—and you want to acknowledge them. But when there are a lot of emails to send and little time, simple thank-you letters or follow-ups may be overlooked. Automation tools built into CRMs ensure those receipts, impact reports, membership renewal letters, and other messages go out as soon as the member takes action. When you combine timely communications, impact reports, and valuable perks and benefits, you create an outstanding member experience that drives retention.
With a CRM that allows you to create your own custom data fields and workflows, you can improve your relationship with your members by driving value, impact, and engagement. Those are the critical components that will improve your membership retention rate.
Driving Engagement and Impact With Neon CRM
High membership retention rates come from strong relationships between organizations and their constituents. Creating experiences that prove your value and impact while engaging members are methods with proven success. Managing these activities is a tall order, but a powerful nonprofit-focused CRM can help. We'd love to show you how! Neon CRM for Associations provides the personalization, automation, and flexibility you need to improve your membership retention rates. If you're interested in learning more, connect with us.
Join the discussion in our Slack channel on connected fundraising