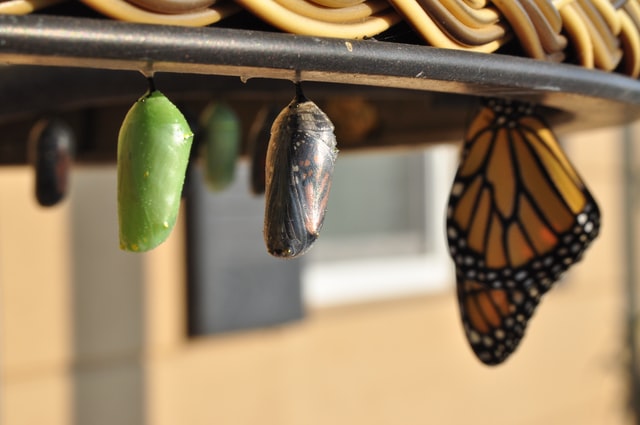 You've probably heard the term "capacity building" in the past. It's usually paired with other punchy phrases like "do more" and "make an impact". But what exactly does it mean?
If you're not sure, you're not alone. The term's popularity has inadvertently watered down its meaning. This causes a big lack of clarity from an execution standpoint. Still, when done well, capacity building can be transformative for an org. It can fuel the growth needed to serve even more constituents — and to us, that's a pretty big deal.
That's why we're breaking down one of the nonprofit industry's biggest buzzwords: capacity building.
What is nonprofit capacity building?
Most simply put, capacity building is the process of increasing a nonprofit organization's ability to fulfill its mission. Chances are, your organization is currently undertaking some nonprofit capacity building efforts today.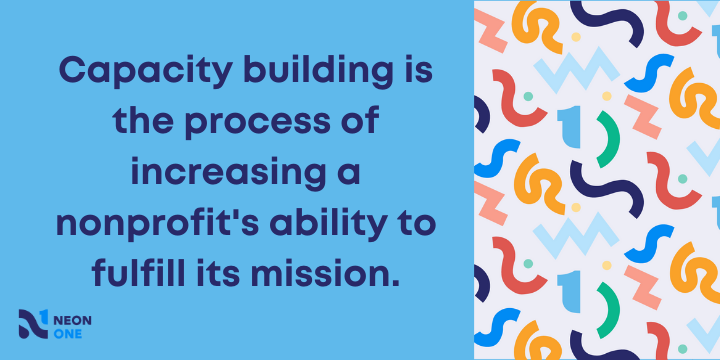 Here's what it might look like:
Board or staff development activities increase capacity by sharpening your team's fundraising expertise
Strategic planning increases capacity by ensuring that all fundraising efforts are developed to maximize return
Investing in a donor database to increase capacity with automated manual processes to save time
Download the Donor Database Buyer's Checklist
Anything that optimizes or improves your organizational operations builds capacity. And because nothing can ever be perfect, the work is never truly done. Even the best nonprofits could still use some fine-tuning!
Developing a Nonprofit Capacity Building Strategy
There are a lot of different ways for organizations to build capacity. So many, it can actually make it difficult to figure out which is the best option for your nonprofit. Still, there are methods to making the most informed decision possible.
Use this step-by-step process to eliminate some of the guesswork.
Step 1: Assess Your Needs
You could probably name your organization's biggest need at the drop of a hat. But would other staff members answer the same way?
First, to develop an impactful capacity building strategy, you need to involve as many staff members as possible. Everyone at your organization has a unique day-to-day experience. In other words, this means they can provide you with additional perspectives that you may not have previously considered.
Let your coworkers know that you're taking a serious look into what capacity building would mean for your organization, and set up a quick meeting. If your staff doesn't have lots of time, send out a survey. Just remember to set it up as an open-ended question. You want people to answer in their own words.
Step 2: Assess Your Resources
Once you've compiled a list of your organization's most pressing needs, then it's time to evaluate. Oftentimes, you'll find that multiple needs stem from the same root cause. Consequently, you may find that some needs can be met with existing resources or free tools.
Everyone will see their need as the most pressing. That's why it's important to make these decisions in a fair way. Talk with leadership throughout your evaluation process, and submit your findings with multiple options.
Step 3: Develop Your Nonprofit Capacity Building Strategy
Next, you can begin choosing your capacity building technique largely relies on resources like time and funding. Remember, you may not be able to take the biggest step right away. That's okay, at least now, the process and its benefits are on the radar of your leadership team.
Smaller steps, like internal workshops or professional development plans, can be developed with a small amount of time and money. Many online nonprofit resources offer ebooks and templates for free. Do some light searching for a few that fit your end goal. Use existing resources to develop a tailored plan for your organization.
If you found that the best way for your organization to build capacity requires a larger investment, take this time to research your options. For example, if you're looking to invest in fundraising software, it's better to go into any sales conversations prepped with your own research.
Download the Fundraising Software Buyer's Checklist
Step 4: Monitor For Progress & Road Blocks
Lastly, the implementation of a capacity-building strategy is pretty similar to the implementation of a fundraising strategy. But you need to keep an eye on it to make sure everything is going smoothly.
Schedule check-ins throughout the process where appropriate. And don't forget to take notes on what is working well and what could be improved upon. This will provide guidance to additional nonprofit capacity building efforts down the line.
A solid nonprofit capacity building strategy can bring your organization to new heights.
Join the discussion in our Slack channel on connected fundraising