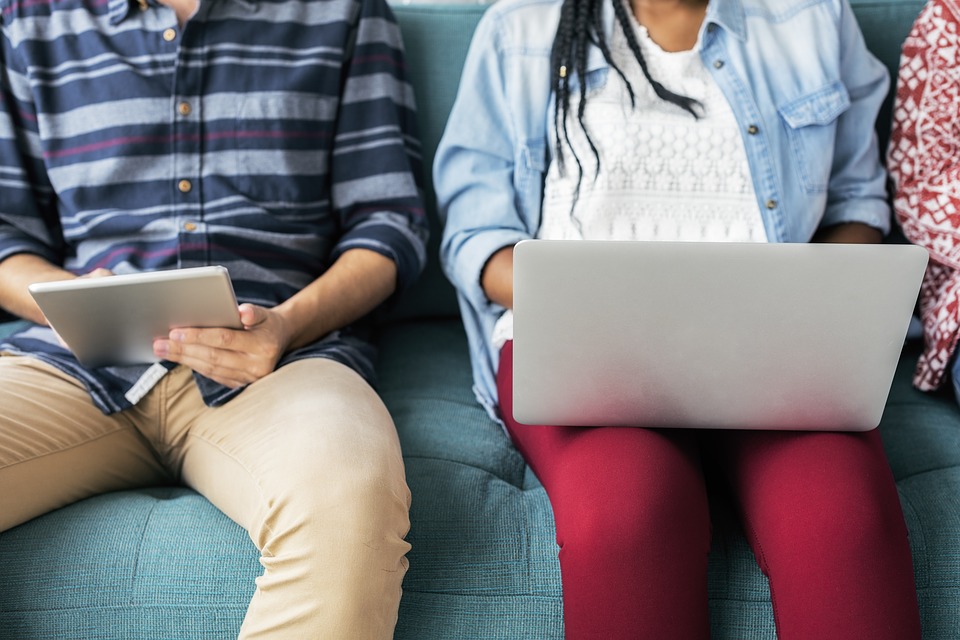 Find the right donation software to help you raise more funds (minus the hassle).
Online Donation Tools Basics
What is an Online Giving Tool?
As their name would suggest, online donation tools allow you to collect donations online. From basic online donation forms to more specified channels, online donation software can equip you with a number of fundraising tools.
Donors simply fill out basic information including their name, email address, and payment information in order to complete the transaction. Then, the money is all yours!
Where can Donors Make Contributions?
With an online donation tool enabled, your donors will be able to make contributions to your annual fund or a specific campaign through various channels, including:
Desktops.
Laptops.
Cell phones.
Tablets.
Other mobile devices.
Benefits of Online Donation Tools
For Nonprofits
Accept donations more quickly: Nonprofits don't have to wait for weeks for a donor's check to arrive. Instead, donations are processed in just a few business days.
Reach more supporters: Your donation page's link can be shared with nearly anyone. Since there are practically no limits to your reach, your nonprofit can expand its donor base.
Capture more donor data: Donors must fill out various fields in order for their donation to be processed, giving your nonprofit more rounded and complete donor profiles.
For Donors
Give instantly: The immediacy of online giving makes it extremely easy for donors to give whenever and wherever they want. Most forms can be completed in under 60 seconds!
Set up recurring donations: Instead of sending in a check once a month, donors can simply check a box on a donation page to give monthly, quarterly, or yearly.
Info is secure: Nonprofit donation pages must adhere to strict security standards. Donors can give with peace of mind when they donate online with credit cards or eChecks.
Donation Tool Features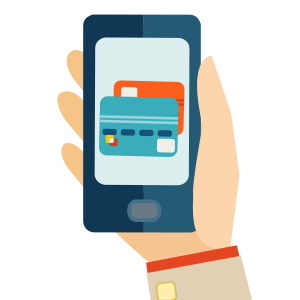 Mobile Giving
Mobile giving encompasses any donation that's made on a mobile device—usually, smartphones and tablets.
You might encounter mobile giving through any of the following methods:
Text-to-give.
Mobile-responsive donation pages.
Email donation appeals.
Mobile-responsive peer-to-peer fundraising pages.
Mobile giving kiosks.
Through mobile giving, you can access your donors wherever they are. It's convenient, engaging, and widely accessible for a number of on-the-go supporters.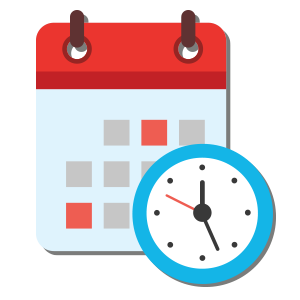 Recurring Giving
With online donations, you can make recurring giving easy for your donors and increase your donor retention rates.
It's simple: all you have to do is include an option for recurring donations right under the donation amount field.
You can give donors the option to have their contribution automatically deducted every:
Offering recurring donations on your online donation form is an easy way for your nonprofit to boost your donor retention rates. It also allows your donors to give to your nonprofit on a regular basis without forgetting to mail a check each month!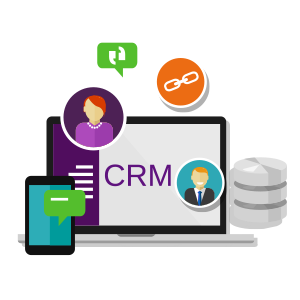 CRM Integration
One of the major benefits of online donations is information capture.
Depending on how your online donation page is set up, you can gather donor data such as:
Name.
Email address.
Phone number.
Mailing address.
Communication preferences.
Payment information.
When your online donation forms are integrated with your CRM, you won't have to enter any of this information manually. Instead, accurate, instant data will be available in your database as soon as your donor clicks "submit."
Marketing Online Donations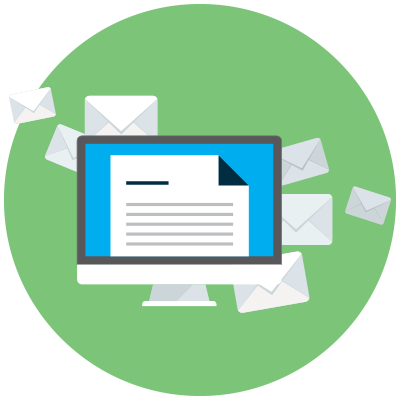 Email Marketing
Nearly everyone has at least one email address, and most people have upwards of two or three.
It makes sense, then, to advertise and promote your online donation page in emails to your donors.
You can include links to your donation page within the body of your email and display prominent "Donate Now" buttons throughout.
Don't forget to let donors know exactly why you need their help and how they can contribute to your cause. Walk them through the donation process if needed and provide support along the way if they're new to online giving.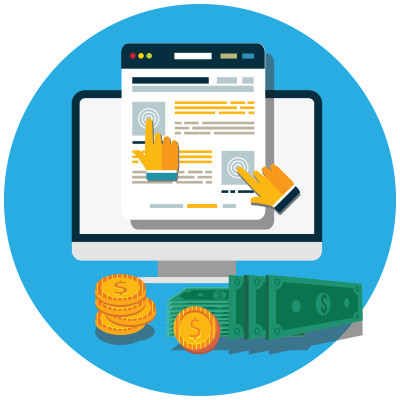 Promotion on Your Website
Your website is the easiest place to promote your online donation page. Visitors are already looking to learn more about your cause and get involved, so don't let them leave without donating!
Make sure that your homepage, Ways to Give page, and blog posts all include appropriate links to your online donation page.
Additionally, you should have a "Donate Now" button visible on all of your pages to ensure that whenever a donor feels like giving, they are able to do so. Don't bury your donation page in your website! Instead, design your website with your donors in mind.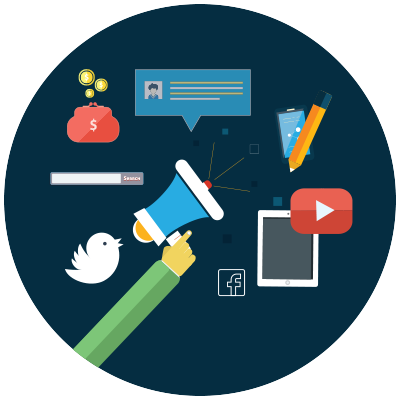 Social Media Marketing
Drive traffic to your nonprofit's donation page by promoting it on the social media sites your donors frequently use.
Even if you don't have a massive following on Facebook, Twitter, or Instagram, you can still use those channels to promote your donation page.
Be sure to post regular updates with a link to your donation page. Photos and videos are the key to social media users' hearts, so make your donation appeals as visual as possible.
Don't forget to include a link to your donation page in your bio or "About" section on your various profiles, too!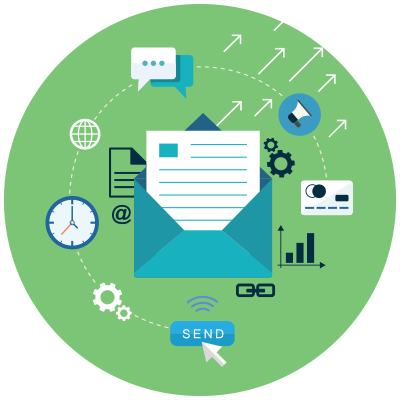 Direct Mail Marketing
Some may think that direct mail isn't the right place for promoting your online donation page, but direct mail recipients give online, too!
Include the URL of your donation page on the pieces of direct mail that you send to donors. Explain how simple and quick this process is, and remind them that all online donations are just as secure as traditional gifts.
You should still include a self-addressed envelope just in case the donor wants to mail in a check, but you'd be surprised at how many direct mail recipients will actually go online to make their donations.
Finding a Provider
Ready to start your search for the perfect online donation tool provider?
As you conduct your search, consider what specific needs your organization has right now—and where you see yourself going in the future!
While there are a number of phenomenal online donation tools out there, they're not all designed with the same purpose in mind. Each has strengths and limitations and will fit into your organization in a unique way.
With the right software in tow, you'll be able to reach new fundraising heights and engage with your donors in a totally reinvigorated way.
Before you buy, ask yourself?
Can this software grow with our organization?
Does this product fit into our budget?
How will we manage the data we collect?
What kind of support and training comes with this software?
Does this software fit in well with our current platform(s) and tools?
Why Adopt a Donation Platform?
Neon CRM provides unlimited custom donation forms that are perfect for nonprofits big and small.
Neon's software enables you to fully personalize your donation pages, including a variety of options for branding and content. With Neon, you can create a donation form that's right for your organization.
Best of all? All of your data automatically synced up to your CRM, so say goodbye to data entry! You'll be able to immediately access all the information you collect on your donation pages, meaning less room for error and more time to focus on fundraising.
Interested in a CRM to help you raise more major gifts?
See how Neon's nonprofit CRM software can help your organization.
Join the discussion in our Slack channel on connected fundraising