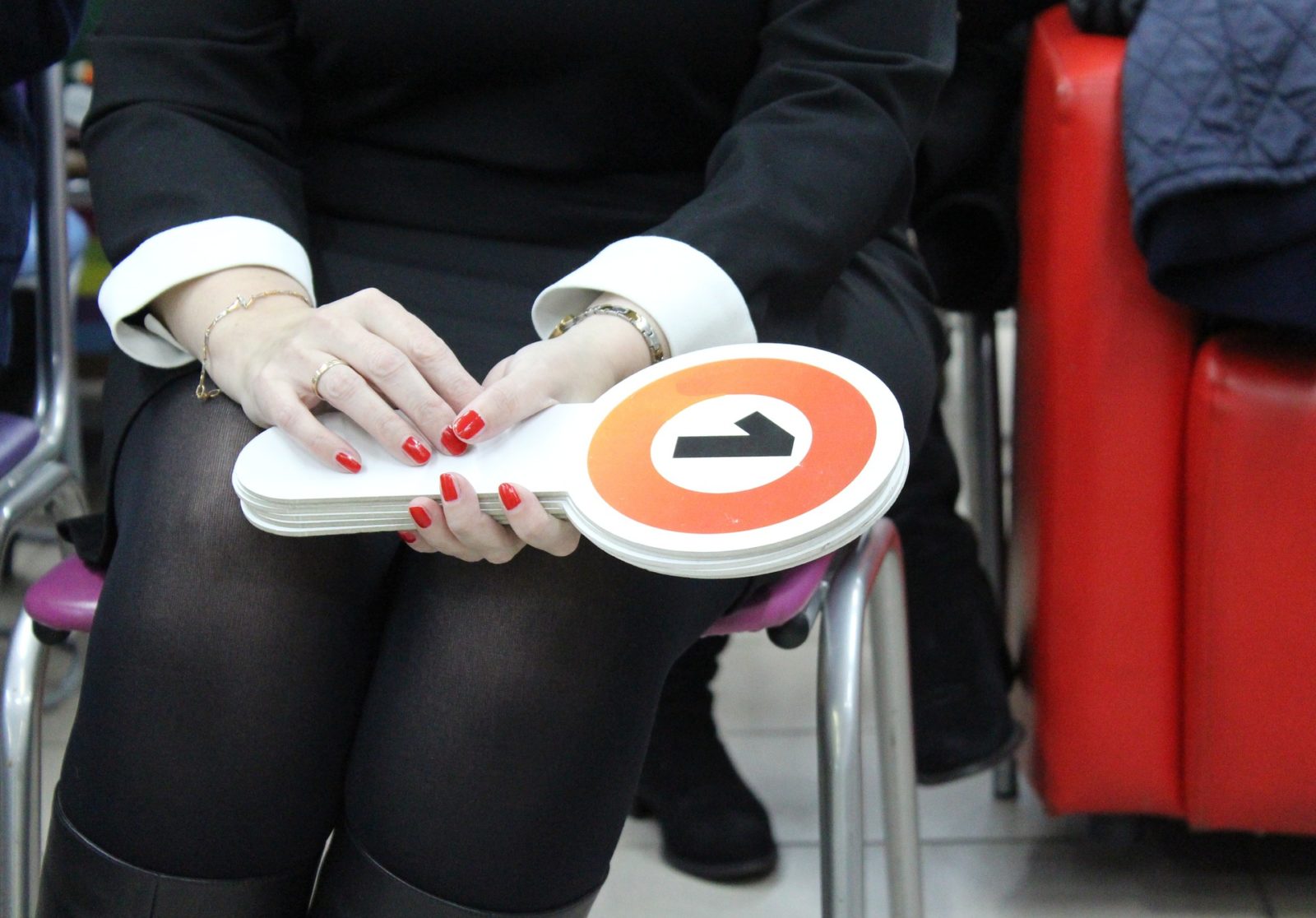 Now that the New Year has started, your organization is probably thinking hard about your annual fund, including which events you'll incorporate into your campaign. One of the most popular annual events is the charity auction.
Because they're highly interactive, auctions can be a great opportunity to engage and connect with your supporters. Not to mention, they're some of the most profitable nonprofit events, since they reward donors' gifts with unique items and experiences of a lifetime.
If you're considering hosting an auction, you've come to the right place. Here we'll cover 7 tips that can help you raise more at your next charity auction, including:
Aw with any event, planning an auction requires major forethought and planning. Luckily, Neon's event management software can streamline much of the event planning process. Take a look at all of our event management features!
Choose the Right Type of Auction
It's crucial to select the most fitting event for your supporter base in order to have a successful charity auction. After all, your event has to appeal to your supporters if you expect to see a healthy turnout (and plenty of bidding)!
There are three types of fundraising auctions that you can choose from:
Live auctions. Live auctions are typically what people think of when auctions come to mind. An auctioneer takes the stage to introduce and run the bidding on each item. The audience places their bids by raising bid paddles, calling out amounts, or catching the auctioneer's attention in some other way.
Silent auctions. During silent auctions, organizations display auction items around the room. Guests participate by writing their bids on the bid sheet placed next to the item they want. Recently, more organizations have been turning to mobile bidding. This employs software to enable bidders to peruse items and place bids on their smartphones.
Online auctions. Online auctions are basically virtual silent auctions. Organizations set up an auction site that features listings of all items. Supporters participate by registering their credit card information and placing bids right from the item listings.
While all of these auctions have their benefits, each presents a few downsides, too.
Ultimately, there's a tradeoff for in-person charity auctions. They are more engaging and present the optimal chance to connect with your donors face-to-face. However, they're more expensive to pull off. On the other hand, online auctions are more economical and easier to plan. But, you'll miss out on getting to interact with your donors in a more meaningful way.
You should also consider your donors' engagement preferences. If your donors have been responsive to live events in the past, then an in-person auction is probably the way to go. Oppositely, if you have a base of tech-savvy supporters who love to engage with you online, an online auction might be the perfect option!
To learn more about all types of charity auctions and which might be right for your organization, check out this guide.
In short: Seeing success with your charity auctions starts by choosing the right type of event. If you can pinpoint the type of auction that will bring your supporters out in droves, your fundraising will naturally benefit!
Use Auction Software
Before getting any deeper into planning your auction—no matter which type you're hosting—your organization will need to equip itself with the right tools.
All organizations planning charity auctions can benefit from using auction software, a specialized type of event-planning software that includes features specifically geared towards auctions.
There are two main types:
Auction and event planning software. Auction and event planning software includes all features that organizations need to plan their auctions. This may include item and RSVP management, online ticketing, online item catalogs, online auction sites, and much more.
Mobile bidding. Mobile bidding is a contemporary alternative to old-school silent auction bid sheets. Instead of repeatedly inputting bidder number and bid amounts, donors can conveniently place bids from their own mobile phones from anywhere in the venue (or even beyond!). The convenience that mobile bidding provides can make silent auctions about 3x more profitable, on average.
Auction software can help make any type of charity auction more successful. It helps by making planning more efficient, streamlining event-day logistics, and enabling nonprofits to provide donors with more convenience when it comes to bidding, ticketing, and other facets of the event.
All of these benefits, whether directly or indirectly, lead to more profitable auctions.
In short: Auction software is a powerful technological ally that can help your organization expend fewer resources during planning and receive more bids at your event.
Find the Most Competitive Items
Luckily, charity auctions are excellent at motivating donors to give more. After all, wouldn't you be more motivated to donate to a good cause if amazing items like exotic getaways, signed sports gear, and the chance to meet your favorite musician were on the line?
Point is, the format of auctions incentivizes charitable giving. However, in order to spur the most participation from your bidders, your organization has to feature items that they actually want to bid on!
While there are some fail-proof items that most donors would love to win (anything travel- or sports-related tends to do well), the most competitive items for your auction will depend on the makeup of your donor base.
For example, you can pick unique items like:
Plane tickets to an exotic location.
Signed sports memorabilia.
Rare art.
A wine or beer tasting.
When you consider auction item ideas, the goal is to find items, services, or experiences that will be hard to find anywhere else and will appeal to your guest's interests.
Consult your donor database and do a little digging into what makes your donors tick. You should not only be looking at any information that can key you into your donors' interests, but you should also be evaluating giving capacity to ensure the items you select will fit into your attendees' budgets.
Additionally, remember to keep the law of supply and demand in mind. Items that are in scarce supply will naturally score higher bids. Supporters won't want to miss out on their one opportunity to walk away with something they really want to win.
In short: Picking the items that will raise the most money at your charity auction requires careful consideration. Choose items that would be interesting or useful to your donors, fit into bidders' budgets, and offer something rare.
Team Up with Corporate Sponsors
On the surface, it may seem like nonprofits and businesses have nothing in common. But when it comes to event fundraising (auctions in particular), the two can be powerful allies.
Having a corporate sponsor backing your charity auction can benefit your organization in a number of ways. While it won't necessarily result in you raising more money, working with a corporate sponsor can cut event costs so that you're able to reap a larger profit.
Corporate sponsors can contribute to your auction by:
Giving in-kind donations in the form of auction items or other event supplies (silent auction tables, catering services, venue decorations, etc.).
Providing monetary funding.
Helping to advertise your event.
Encouraging employees and other connections to attend your event.
Not to mention, teaming up with a big-name company can bring your auction more visibility. It could also afford your event an extra air of authority. A brand name can have a big impact!
In return for your corporate sponsors' contributions, all your organization will have to do is feature sponsor logos in all advertising materials for your auction and keep doing the good work that you do. Many businesses are motivated to support nonprofits simply because philanthropy can enhance their public perception.
To find corporate sponsors, your organization will have to do some networking. If you've already worked with corporate sponsors before, you're ahead of the game! If not, see which staff, board members, or longtime donors have an in at a company who might be willing to sponsor your auction.
In short: Corporate sponsors can increase charity auction ROI by making in-kind or monetary gifts and providing additional advertising and clout. Partner up!
Advertise Auction Items in Advance
Remember earlier when we talked about how auction items are excellent at incentivizing donations? That's why you shouldn't just feature auction items at your event, but beforehand, too.
Showcasing auction items (alongside the event itself) is crucial to charity auction promotion. That's because items not only motivate more giving; they can also motivate supporters to attend your event!
While it may seem materialistic, the fact of the matter is that more supporters will be inclined to attend your auction if they see an item they can't miss out on. Not to mention, when supporters have an idea of what they want to win before they get to the venue, they'll spend less time browsing and more time bidding!
To promote your items, you'll need to put together an auction catalog. Catalogs can be compiled and printed physically, or they can be created online with the help of auction software.
We recommend going the digital route and putting up an online auction catalog, which has a number of significant benefits:
It's more cost-effective. An online catalog saves you from wasting money printing and mailing them to your supporters. Instead, supporters can simply click on a link (at no additional cost to your organization!).
It's more efficient. Creating an online auction catalog is much simpler than compiling a physical one. With auction software, all you have to do is create records for your items. Then use them to populate a customizable event site that hosts your catalog.
You can raise more money. Online auction catalogs can also serve as online auction venues. The event sites that host these catalogs enable nonprofits to open up online bidding on their items so that they can include more donors in the auction and raise even more money!
You can start promoting earlier. Online auction catalogs can be updated, whereas printed catalogs can't. You won't have to wait until all of your items have been procured to start sharing your catalog with donors.
It's more eco-friendly. Not having to print anything means that your nonprofit will save a ton of trees, too!
In short: Including auction items in event advertising will drive a bigger turnout to your event. Not to mention, when donors come with a purpose, they can skip the shopping and get right down to the bidding!
Order the Auction Strategically
When it comes to auctions, timing is an art that must be mastered.
If you open or close the bidding on certain items too early or too late, your organization could be leaving money on the table. It's important to optimize the order in which you auction off your items so you're able to raise the most funds.
Let's break it down by auction type.
Live Auctions
Timing is crucial in live auctions since items are bid on one by one.
If your organization auctions off the most popular, biggest-ticket items too soon in your auction, chances are that many supporters will get bored and leave before the auction's end. If the items that they want have already been sold, what's the point of sticking around?
At the same time, your organization doesn't want to wait too long to auction off your most popular items. Or else, your auction won't have much momentum. Too much anticipation can cause supporters to grow antsy and become disengaged with your event.
To prevent either of these scenarios from occurring, structure your live auctions to be a little something like this:
People often need time to ease into the bidding. So it's advisable to start with small, low-stakes items that wouldn't be receiving the highest bids anyway.
Feature small and mid-ticket items first. Gradually work your way up to the most popular sellers. These should be auctioned off about 3/4 of the way through the live auction.
Bidding on big-ticket items can create a lot of excitement and commotion. Give your supporters time to wind down by featuring a few more mid-range items. This way, supporters who didn't win what they initially set out to will also have another opportunity to walk home with something.
Silent Auctions
With silent auctions, it's not so much when you open the bidding on items, but when you close it.
This is mainly true for silent auctions with a bid sheet format. Make sure to stagger closing down each table of items. This is because volunteers have many checkout logistics to get underway. And if each bid sheet isn't closely monitored, people might try to sneak in eleventh-hour bids.
Staggering item close makes the process much more manageable, but it can also lead to some unforeseen problems. If your organization shuts down bidding on the most popular items too early, it's likely that you're missing out on higher bids.
Monitor bid activity throughout the night to get an idea of which stations are driving the most revenue. Shut down the least popular and profitable categories first. Then end with the most popular to give supporters the maximum amount of time to bid on the big sellers.
In short: Timing will be of the essence during your auction. Order opening and closing on auction items strategically to help keep your event engaging and increase the amount of money you're about to raise.
Incorporate Additional Fundraising Strategies
While bidding is a fun and incentivizing donation channel that can drive plenty of profit, the unfortunate truth is that not all of your supporters are going to participate. Even the supporters who do participate aren't guaranteed to win items.
In other words, donating by bidding won't be a viable option for everyone. To make sure that everyone who wants to contribute can (and to raise fundraising potential as much as possible!), it's important to incorporate additional fundraising strategies into your auction.
There are myriad donation channels that you can include in your charity auction. We couldn't begin to cover them all here. But let's look into a few of our favorites!
The Live Appeal
Live appeals are direct asks for monetary donations made in an in-person setting.
Near the beginning of your auction, have someone with close ties to your organization (staff, board members, and service recipients will all do the trick!) stand up and make a heartfelt ask. Make sure you've set out a clear goal beforehand; more attendees will feel comfortable giving when they know exactly what's expected of them and how their contributions will be put to good use.
Attendees can follow up on your request by filling out paper pledge cards or by texting in their donations through a text giving service. Consequently, if your organization is using mobile bidding during a silent auction, you should be able to accept donations right from the software.
To ensure you'll meet the goal, don't forget to give your supporters updates throughout the auction. Display a fundraising thermometer that updates as supporters make their gifts. This way they can keep an eye on progress. Nobody will be able to resist the challenge!
The Wine Wall
Alcohol is an auction item that has nearly universal appeal. Who doesn't enjoy a relaxing 5 o'clock glass from time to time?
Instead of featuring wine in your auction, consider setting up a wine wall. Here's how it works:
Your organization buys (or ideally, solicits) wines at a range of price points. Try to strike a ratio of 3 bottles to every 5 attendees.
Each bottle of wine is wrapped, put into a bag, or otherwise concealed so that attendees can't see which type of wine they're pulling.
On the night of the auction, a wine wall station houses the bottles. Supporters who want to participate will pay a flat fee (usually around $25) to pull whichever wine they want.
That's all there is to it! Supporters might walk away with a bottle that's valued at less than what they paid, or they might get a steal.
Either way, it's a fun game of chance with a great reward: a delicious bottle of wine and the good feeling that comes with knowing you're supporting a great cause!
Branded Merchandise
Although they can also be philanthropic, auctions are highly material in nature. After all, they're centered around rewarding charitable donations with high-end products and experiences!
Given the nature of auctions, it's a surefire bet that many of your supporters are attending hoping to go home at the end of the night with something new they can enjoy.
That's why merchandise and auctions make a great pair! Attendees who don't win anything in the auction can still purchase a unique item in support of your organization.
Not only will selling branded merch at your auction help your organization raise more money, but you'll also be receiving free advertising. Every time supporters rock your merch, they're bringing a little more awareness to your brand.
Decided which type of merchandise would be most appealing and appropriately suited to the ambiance of your auction. Then, you can sell it by putting up an online storefront prior to the event and by setting up a merchandise booth at the venue (of course, you could always do both!).
In short: While auction bidding is an excellent fundraising strategy, it's not a surefire way to receive contributions from all of your supporters. Opening up other donation channels at your event will appeal to more supporters' giving preferences and make donating viable for more guests, increasing your profits.
With these tips, we hope your organization is able to bring your silent auction fundraising to the next level. Happy bidding!

For more tips on all things related to charity auctions, check out this guide.
Join the discussion in our Slack channel on connected fundraising