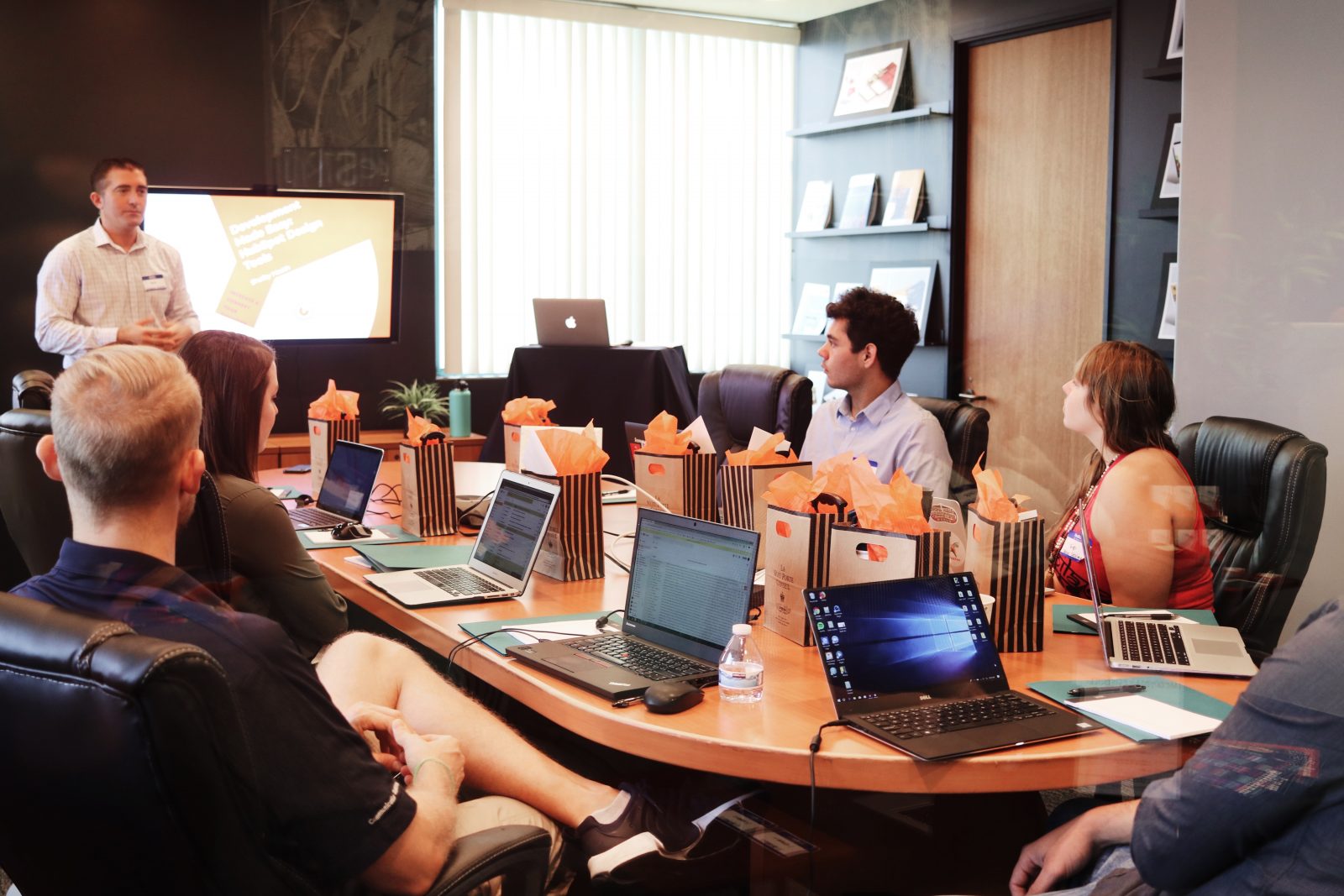 There's been a lot of talk lately about corporate social responsibility, but finding a corporate sponsor is still basically the wild west. There are no roadmaps, simply because there is no standard kinds of corporate sponsorships for nonprofits. 
So how do you find them?
And more importantly, how do you win them?
While there are no concrete steps to either, there are still a lot of great tips that can help you get your foot in the door— and most of the time that's the hardest part. Let's dive into our favorite tips on identifying corporate sponsors and delivering on what they want from your nonprofit.
How to Find Good Corporate Sponsorships for Your Nonprofit 
What used to be as easy as knocking on doors now requires a lot of research, consideration, and prep-work. Identifying and building relationships with potential sponsors takes time, so make sure you go in with a plan. Here's how to find corporate sponsors for your nonprofit:
Find companies with similar audiences
When you're beginning your research, look for organizations that share your same audience.
For example, a nonprofit that raises money to provide adaptive bikes for families with special needs children, like Friendship Circle of Michigan, might look for companies that sell bikes or athletic gear.
Identifying companies that have something in common with your work will make it much easier to build a reciprocal relationship. Google alerts are a great way to find local or regional companies that share similarities with your mission. Have your development team set a few search alerts up to streamline opportunity tracking!
Personalize your pitch
Unlike grants, sponsorships benefit both the sponsor and the nonprofit or cause. It's a relationship, focused around the needs of both parties.
Just as each nonprofit has distinct missions and corresponding needs, so do corporations. As tempting as it can be to lead with your organization's mission, it's important also to communicate what your nonprofit can offer in a sponsorship.
Customize your general partnership deck before reaching out to every organization. Be clear on all your campaign goals and how a sponsor could help you reach them.
If the organization seems interested in working together, make it even easier for them to say yes! Come prepared with a couple of different proposed partner ideas. Sponsorship ideas could look like a social media contest or a small event sponsorship. This allows the organization to have a clear view of what a partnership would look like with your nonprofit and what they would get in return.
Be open to having conversations
Opportunities are everywhere. Not all conversations will end in a formal corporate sponsorship with a 2-year contract, so keep your eye out for smaller opportunities. Give people a reason to meet with you, and develop the relationship from there.
There is no big sponsorship directory, so the only way you can know whether or not a company would work well with your nonprofit is asking.
"Be brave. Don't be scared to do things like striking up a conversation with the keynote speaker at the conference. That's how I got my intro at PeaPod."

-Rosemary Johnson, Neon One Nonprofit Sales Consultant, Former Senior Manager of Corporate Partnerships at Action for Healthy Kids
Be clear on your needs
You wouldn't waste your employee's time and resources on tasks without a goal. So, why would you waste your employee's time and resources creating a detailed sponsorship proposal for a company that can't give you need?
Being clear on your organization-wide goals and plans will allow you to have more productive conversations with potential corporate sponsors as you begin reaching out.
Don't rush into it
Sponsorships are a big commitment of time and energy. Before entering a nonprofit corporate sponsorship relationship, stop and think about what you can and can't offer in a partnership with a sponsor. 
Being upfront and clear about what you can offer will help you find the right sponsor for your organization. Focus on fostering relationships and check-up regularly to see if any new opportunities have opened up. A potential sponsor may not be a good fit today, but they might be a good fit tomorrow.
How Nonprofits Can Get Corporate Sponsorships
To win over a corporate sponsor, you need to put yourself in their shoes. What do companies that offer corporate sponsorships for nonprofits want from a partnership? 
When asked, businesses will typically say any of the following:
"We're looking for a partnership with an authentic mission fit"

"We want opportunities for employee engagement, like volunteering"

"We need PR opportunities to improve brand perception"
And these statements can all be true. But how do they capitalize on any of these opportunities? Lots and lots of impact reporting from your team. They need you to help them prove the impact of their monetary support.
Philanthropy budgets are shrinking, so provable returns are more important than ever before. Businesses want to be able to share the impact you made because simply sharing the fact that they're a sponsor isn't enough anymore.
Don't get discouraged! There are a lot of ways to make your nonprofit attractive to corporate sponsors, regardless of the size of your organization. Here are some of our favorite tips:
Know what you're willing and able to offer…
Now that you know what corporations want in a partnership, it's time to take a step back and determine what your organization can offer a possible sponsor.
When determining what you have to offer, remember to include every department in this conversation. Sit down and discuss upcoming events, volunteer opportunities, and available reporting metrics. This meeting will prepare you to walk into any sponsorship conversation, confident with what your team can offer in return.
…And know what you can't
It's essential to be clear about what you can contribute and lead with your offerings. Still, it is just as important to understand the limits of your staff and volunteer's capacity and resources before making promises you can't keep.
By understanding what your nonprofit can't offer, you can quickly weed out corporate sponsor relationships that would not fit with your organization's capacity. This will also be beneficial down the line when you create your written sponsorship agreement.
Communicate your expectations clearly
A give and take partnership is, well… give and take. Before entering a conversation with a potential sponsor, create organization-wide expectations. You may not think that providing daily metrics for a social campaign will be a big lift on your development team, but checking in guarantees it will be a manageable ask.
When partnership expectations align with your nonprofit's long-term goals, your team can enter a sponsorship search with confidence. Agreed-upon guidelines will help you find a sponsor that aligns with your mission and needs.
#NeonNonprofitTip: Be clear on their return for the sponsorship. As tempting as it is to lead a sponsorship conversation with your mission, the truth is that no matter how great your nonprofit is, corporate sponsors are looking for what they can get in return for assisting.
Use your data to tell a compelling story
Your data will help you articulate the connection between your sponsor's dollars and your outcomes. It's essential to discuss data collection techniques when reviewing any and all sponsorship opportunities. 
Track all sponsor-funded activities under the same campaign, so you won't have to sift through data when the time comes to run a report. This is crucial — there's no better PR for a business than a story packed with meaningful data.
Have Any Tips for Nonprofits Looking for Corporate Sponsorships?
Drop them in the comments below!
---