Neon CRM is a donor database that does more
Your mission is important to us. That's why we've built the industry's most comprehensive donor management solution for nonprofits. No matter the size of your organization, Neon CRM is an intuitively designed donor management solution that will help you grow. Neon CRM can help your organization build meaningful and sustainable donor relationships.
DONOR TRACKING
Track donor relationships with ease
The heartbeat of any organization's financial health is the connections in their community. Get all touchpoints out of multiple sources and into one place.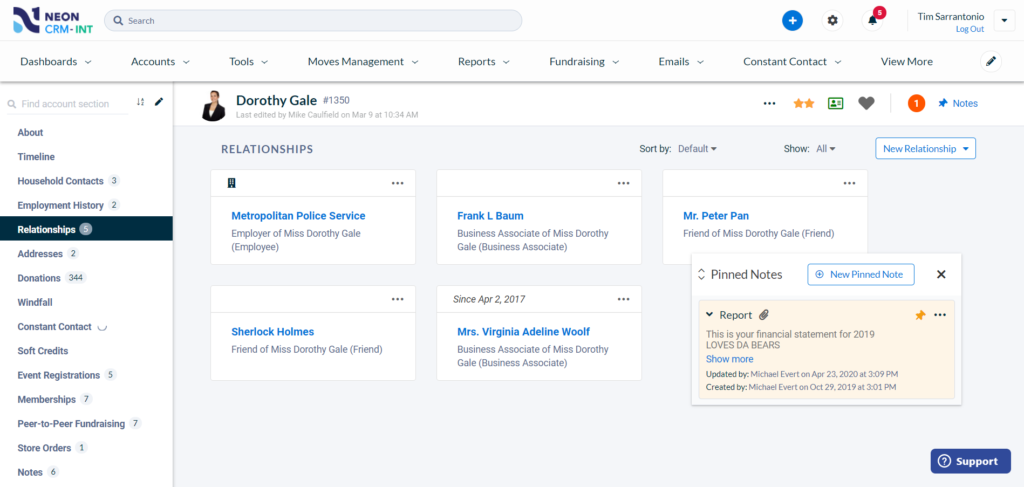 Track Donors in One Place
Neon CRM tracks individual, household, and organizational accounts all from one easy-to-use dashboard. Never lose track of a donor again.
Customized Fields
Neon One's flexible nonprofit CRM allows users to customize each constituent with customized data that matter most for their nonprofit.
Target the Right Donors
Neon CRM allows users to segment their donor database by constituent type. Maximize campaign efforts with effective donor persona targeting.
Eliminate Data Entry
Powerful financial and accounting features like batch donations make it easy to eliminate data entry and add multiple donations at once. Take the manual work out of the stack of checks on your desk.
Customer Spotlight
Personalized Donor Outreach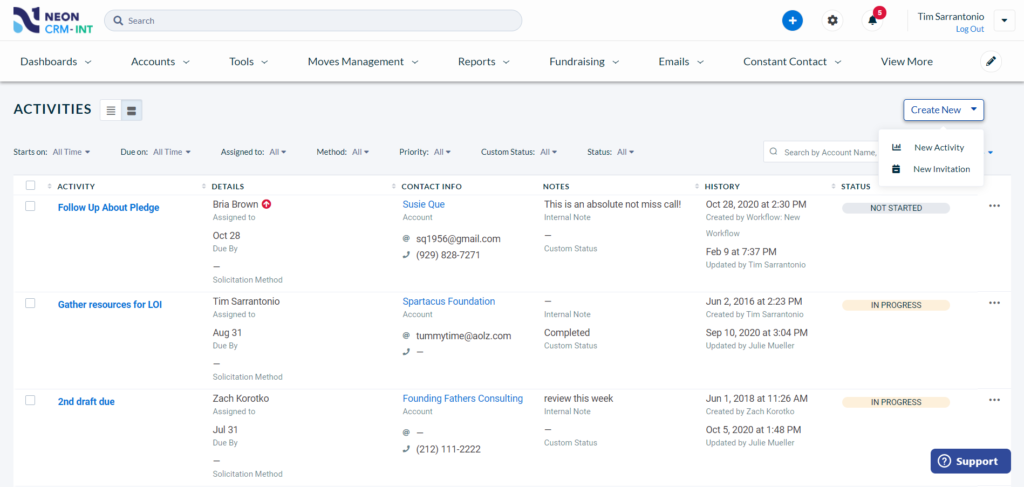 COMMUNICATIONS
Personalize and automate donor outreach
The top reason donors continue to give is because of personalized attention. Let us take care of the basics so you can focus on creating meaningful moments with donors.
Relationship Building
Neon CRM lets you set-up automatic activities and reminders for each of your prospects. Our advanced communication features will help you cultivate your donor base with custom follow-ups that build relationships.
Scheduling Tools
By allowing you to schedule and manage a donor's intent to give and apply their donations to existing outstanding pledges, Neon's campaign management tools will help track the progress of each donor's contribution trends.
Built-In Marketing
Send communications directly from Neon CRM. Save time by tracking your email marketing in one place with our easy to use builder.
Integrations
Neon CRM integrates with CauseVid, so you can send personalized thank you videos to all donors the moment they donate.
REPORTING
Manage and leverage fundraising campaign data
Managing revenue streams from your appeals and campaigns should be a delight. Neon CRM supports you to get the insights you need to thrill your board of directors.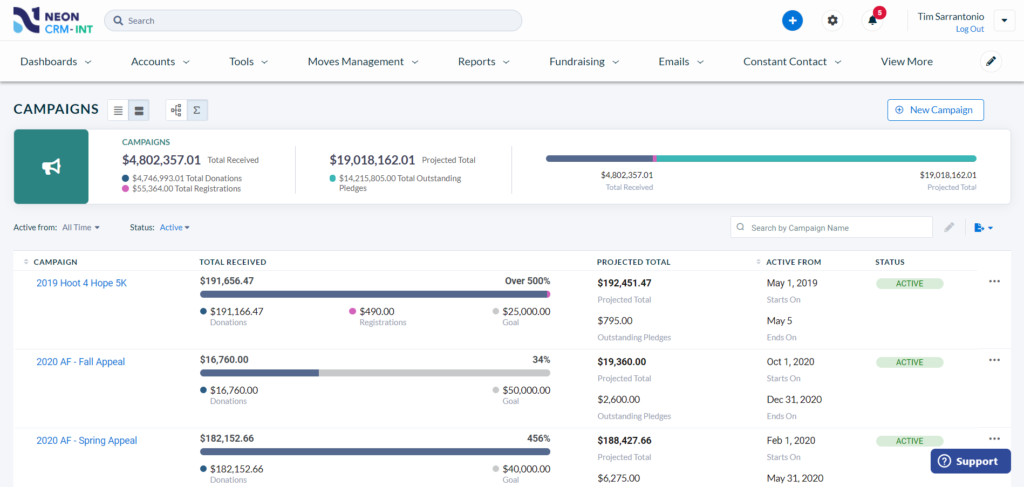 Analyze Fundraising Results
Neon CRM provides data driven reports to help analyze the success of your event or campaign. Since you can plan events and communications right within the database, we also provide the tools to track how those efforts perform.
Export and Share Reports
Neon CRM allows you to export data reports for a wide range of categories. Share those custom reports throughout your nonprofit and with donors to build trust with financial transparency.
Customizable Dashboards
Dozens of configurable widgets ensure that any piece of information your staff or board needs is in your hands within seconds.
Key Performance Indicators
Neon CRM is the only company to have built in all Fundraising Effectiveness Project KPIs to automatically track your fundraising fitness with no effort or export needed.
All your favorite tools, united by one powerful donor database
Our certified integrations are the best in the industry. We partner with over 50 of your favorite software providers so you can keep what you want and lose what you don't.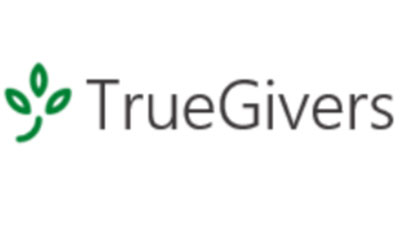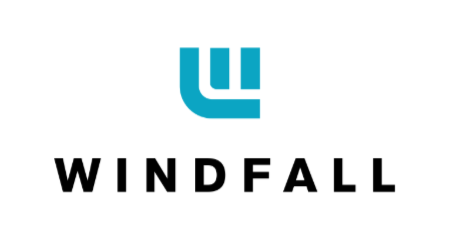 Ready for a better donor management solution?
✓ Better Value ✓ Unlimited Form Creation ✓ Designed to Scale