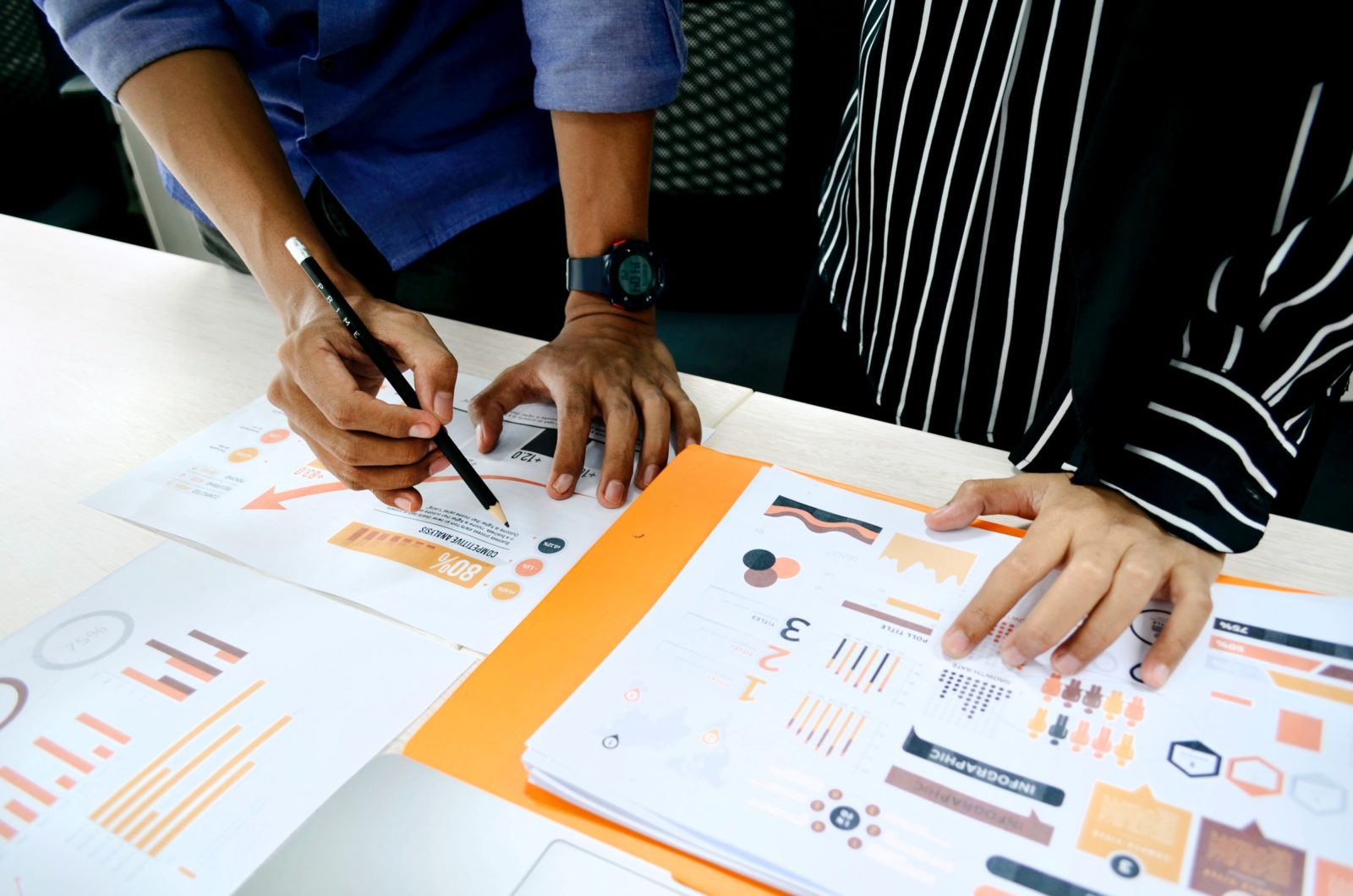 Past behavior is the best predictor of future behavior – especially for donors. Each donor gives in a unique way that can be measured and used to optimize future appeals. This is where predictive analytics fundraising comes in.
By recording and analyzing a donor's past donations, fundraisers can accurately determine when a donor is most likely to give and how much they're likely to give. Predictions like these provide fundraisers with the opportunity to prioritize their donor outreach, provide more personalized appeals, and raise more for their causes.
However, despite its benefits, predictive analytics fundraising isn't yet commonplace within the nonprofit sector. This blog, sponsored by Fundraising KIT, is here to change that!
Below, we'll discuss how to analyze your donor data to develop accurate, actionable predictions and how to use Fundraising KIT, Neon One's latest integration, to make these predictions in just a few clicks.
What is Predictive Analytics Fundraising? 
Put simply, predictive analytics fundraising is the process of generating insights into future donor behavior based on previously collected data.
What's more, predictive analytics provide fundraisers with the opportunity to prioritize their appeals based on donor preferences and make more accurate asks.
Fundraisers can use predictive analytics to take the guesswork out of fundraising efforts by systematically answering these questions:
How much is a donor likely to give?
When is a donor likely to give?
What does a donor want to contribute to?
How does a donor want to be contacted?
Ultimately, by answering these questions, fundraisers can always ensure they're making the right ask at the right time to raise more for their cause.
How to Make the Perfect Appeal
The Right Ask Amount
Asking for the right amount is critical to a successful appeal.
If you ask for too much, you could discourage a donor and end up with nothing. On the other hand, if you ask for too little, you could miss out on a larger donation they may have been prepared to make.
However, through predictive analytics techniques, fundraisers can reliably calculate an appropriate amount for each donor based on their past contributions.
How to Calculate the Right Ask Amount
To come up with the right ask amount, a donor's largest gift and their most recent gift should be considered. Additionally, fundraisers should continuously build on their previous solicitations by asking for a slightly higher amount in each appeal. With these considerations in mind, fundraisers can optimize their asks without scaring off any potential donors.
Here's a quick formula and example of how you can use these factors to calculate the right amount for your next appeal:
(65% * (Maximum Gift Amount) + 35% * (Last Contribution Amount)) * 120% = Next Ask Amount
([0.65 * $10,000] + [0.35 * $7,500]) * 1.2 = Next Ask Amount
Next Ask Amount = $10,950
Based on this example, if a donor's maximum gift amount was $10,000 and their most recent gift was $7,500, you should ask for $11,000 (rounded up) in your following solicitation.
Keep in mind that before asking for any amount, you should be able to clearly articulate why that amount is meaningful to the organization and specifically how it will progress the organization's mission.
The Right Campaign
The Fundraising Effectiveness Project found that only 12.3% of first time donors are retained. This means that most contacts in your donor database have only given once.
However, these contacts can be valuable resources if engaged correctly. One way to optimize your appeals to these lapsed donors, or any donors for that matter, is to frame your ask around a topic they are already passionate about.
By keeping track of what fundraising campaigns and program areas donors have given to in the past, fundraisers can predict where they are most likely to give in the future. So, within your database, make sure to classify past donations based on where the funds went within your organization.
Next, when engaging donors, try to pique their interest by offering them an opportunity to give to the program area they have already contributed to.
Also, try to get a major donor to match their donations up to a specific amount; this may reengage lapsed donors who can't turn down an opportunity to double their donation.
Research shows that an astonishing 84% of prospects said they'd be more likely to donate if a match is offered. So, while it may be hard to find the right donor to match donations, it's definitely worth your time, especially if it means re-engaging a group of donors who may continue to give after their matched donation.
When to Reach Out
For fundraising, timing is everything. To always make an ask at the right time, fundraisers can perform a simple time of year data analysis to make sure their appeals are like clockwork.
You can identify the time of the year your donors are most willing to give by first listing each month they've previously given in.
Here's an example:
December (2014), March (2015), August (2015), December (2015), February (2016), March (2016), December (2016), August (2017), December (2017), January (2018), March (2018), December (2018), August (2019), March (2020), December (2020)
Next, rank the three most popular months.
December (6 gifts)
March (4 gifts)
August (3 gifts)
Last, simply use these three months as a guide for your future appeals to this donor. This strategy will give you the best possibility of a well-timed appeal instead of making too many – or not enough – solicitations in a month when they prefer not to give.
Once you have the correct month figured out, try to perform your appeals on a Friday with good weather!
Although this may sound like a strange way to schedule your solicitations, research shows that Friday is the most charitable day of the week for most nonprofits. This is likely because, for many people, Friday is pay-day, or they're just in good spirits because It's the end of the workweek.
Additionally, a study found that a decrease in temperature from 54.5 degrees to 40 degrees Fahrenheit (12.5 degrees to 4.5 degrees Celsius) resulted in a 24.6% decrease in charitable giving. So, turn on the weather channel and try to find a Friday with good weather!
The Best Way to Reach Out
Every donor will have a preferred communication method. However, when juggling thousands of donor preferences, it can be challenging to remember each one's preferred communication medium.
So, in your donor database CRM or spreadsheet, it's crucial to keep track of donor communication preferences. To accurately record preferences keep in mind each way you may have reached out in the past:
Online Chat
Email
Event
Mail
In-Person
Phone
Social Media
Video Conference
Other
When considering each communication method, think about how a donor has indicated they want to be communicated with, your organization's most consistent method, and what method has been most effective in reaching the donor in the past.
Based on these factors, you'll be able to accurately predict how they want to be contacted in the future.
Don't underestimate how effective personalized communications can be! For example, a recent study on personalized messaging revealed that recipients would open and read emails 26% more if they contained relevant and personalized subject lines, such as using their name.
Additionally, if you don't want to spend time manually sifting through your communication data, the KIT team has developed the "Best Way To Reach Out" feature that gives you the information you need to tailor your communications to specific donors. KIT's sophisticated machine learning algorithm analyzes your outbound email data, donation history, and registered interactions to predict what medium an individual is most comfortable with.
What is the New Fundraising KIT Integration?
KIT is a fundraising analytics platform, powered by artificial intelligence, that identifies opportunities within your data and delivers predictions on your donors and their giving behaviors.
KIT integrates seamlessly into your Neon CRM One account in a matter of minutes! Once integrated, KIT's algorithms study your historical data to identify the likelihood of future outcomes and track your future fundraising goals.
You can navigate between KIT and Neon seamlessly to find insights on each donor in your database, segment donors for campaigns, craft personalized reports, and much more.
Also, your data points update automatically, in real-time, so you're always working with identical datasets in both systems. Additionally, each member of your team can have their own KIT account with individual preferences to take advantage of opportunities specific to their work.
Do you also use a wealth screening tool? KIT integrates with leading wealth screening and donor communication tools to incorporate even more data into your predictions.

When crafting your next appeal, keep all of the above factors in mind to increase your chances of success. Additionally, try to add data collection practices into your everyday routine so you can start tracking factors that can optimize your solicitations. Alternatively, book a demo with KIT today and learn how you can use your existing Neon One account to always make the right ask.
Join the discussion in our Slack channel on connected fundraising