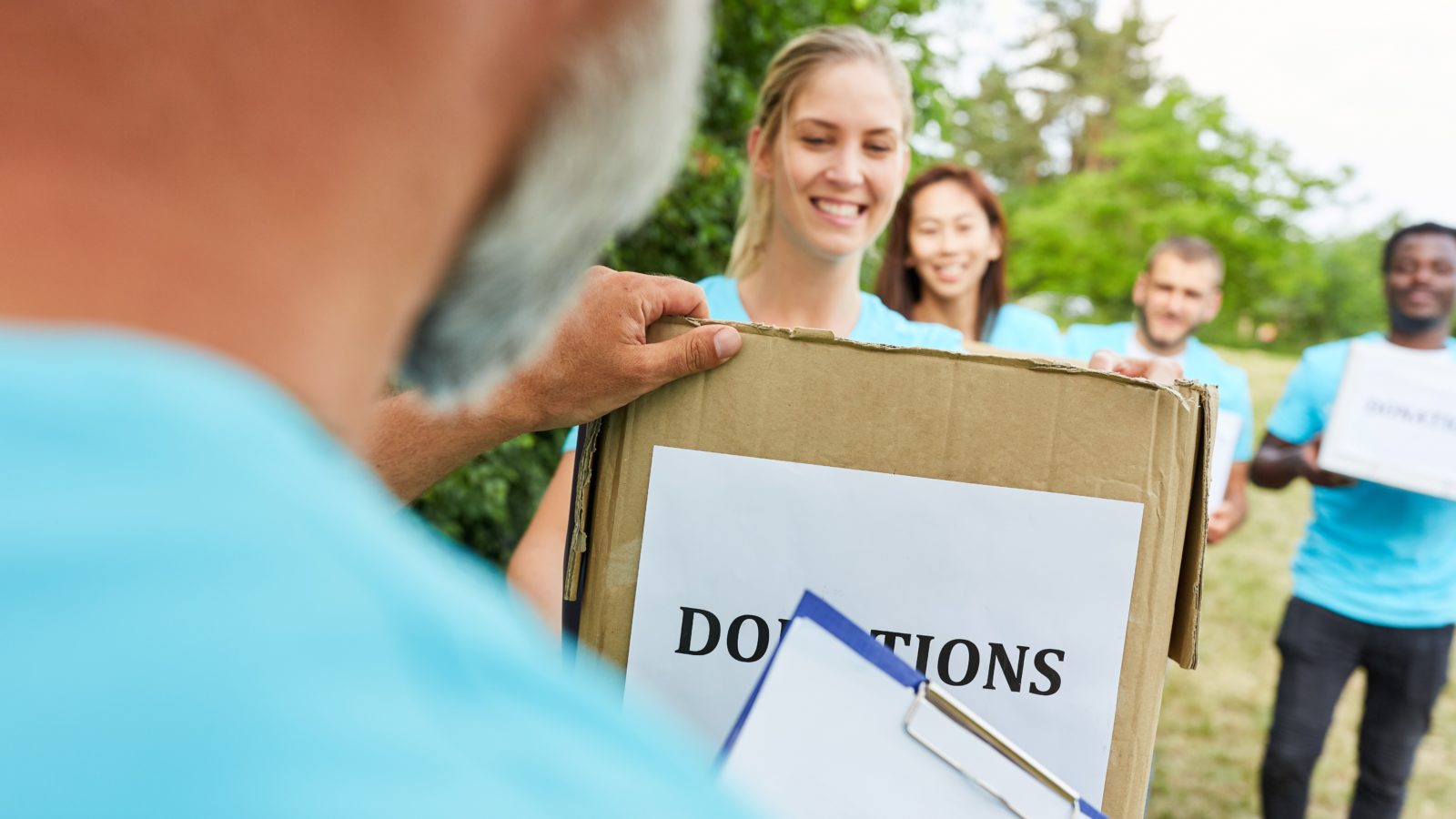 It's easy to overlook day-to-day task management when it comes to fundraising management. We establish our own ways of doing things—whether it's running an email campaign or organizing an event—that work well enough. However, there's a lot of room for improvement in every workflow. When you have a seamless process for your recurring tasks in place, you can spend more time concentrating on creating targeted, impactful campaigns that drive greater giving. The best fundraising management software is designed with that goal in mind.
What is Fundraising Management Software?
Fundraising management software is designed to make it easier for nonprofits to connect all the parts of a campaign. It's a type of centralized hub that you can use to manage member details, communicate with supporters, collect and note donations, and review the success of any given event. 
A lot of its value lies in its ability to take time-consuming tasks off your plate so you can focus on the things that will further your cause. In the for-profit sector, it's estimated that people spend 58% of their day on "work about work," aka day-to-day task management. Examples include:
Searching for information
Switching between computer programs
Setting tasks for yourself and others
Communicating about work
Following up on statuses
Many of the workflow tasks for nonprofit fundraising campaigns are filled with similar "work about work" tasks that are necessary but take up time and effort that could otherwise be used on more valuable activities.
Fundraising management software is designed to address that dilemma. It uses well-organized donor information, integrations, and automation tools to help streamline your workflows and overcome task management challenges regardless of campaign type.
Fundraising Types, Workflows, and Challenges
While there are virtually hundreds of different fundraising types for nonprofits, there are five specific campaign types that are particularly popular: email, direct mail, peer-to-peer, social media, and events.
Email Campaigns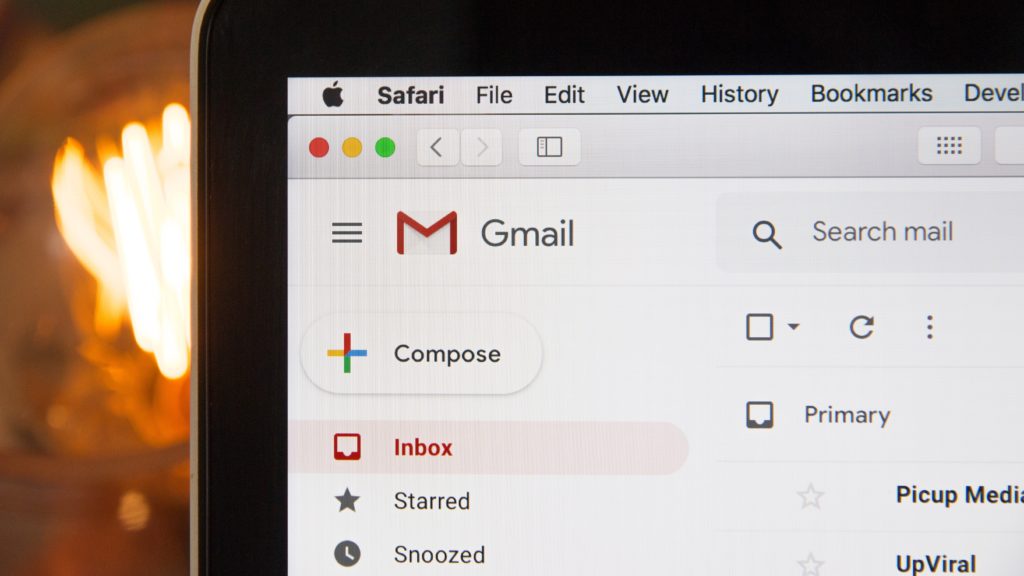 Email campaigns are highly popular among nonprofits because they're low-cost, easily accessible, and user-friendly. These campaigns are great options for mass market approaches where you're connecting with a lot of donors at once. In fact, it's estimated that email-based marketing and promotions account for almost 30% of online nonprofit revenue.
But emails don't write, build, and send themselves! There are lots of individual tasks that go into creating an email campaign. Here's a look at some common tasks:
Email Campaign Workflow Example
1. Choose a campaign goal.
2. Create a draft email template for the campaign.
3. Review the donor database to select campaign prospects.
4. Establish payment gateways to collect campaign funds.
5. Send the email using a tool like Mail Chimp.
6. Track responses.
7. Send a thank you email to donors.
8. Send a follow-up email on non-responses.
9. Track donations in bookkeeping software.
Common Email Campaign Problems
There is a lot of room for error in all the manual steps involved in an email campaign, from tracking responses to noting them and following up with constituents. One of the biggest killers of email campaigns is bad data. It's easy to have incomplete constituent profiles that can cause errors, upload lists incorrectly, spell donors' names wrong, and more. Without the right information, you won't know how to create an email that reaches your donors, makes a positive impression on them, and inspires them to respond.
The average open rate of a nonprofit email is 25.2%. While this is great compared to most other forms of email marketing, there's still lots of room to improve. Click-through rates tend to average only 2.6%, meaning few of your email readers actually take action after reading an email. While there are ways to improve those numbers, many manual processes make it difficult to do anything but the bare minimum.
When you have a tool that helps you avoid those common email problems, though, you free up time to spend more crafting compelling subject lines, writing engaging content, and creating beautiful design elements that encourage clicks and responses. Good fundraising management software can help you avoid inaccurate or missing donor data, track constituents' communication preferences, and keep your records up to date.
Direct Mail Campaigns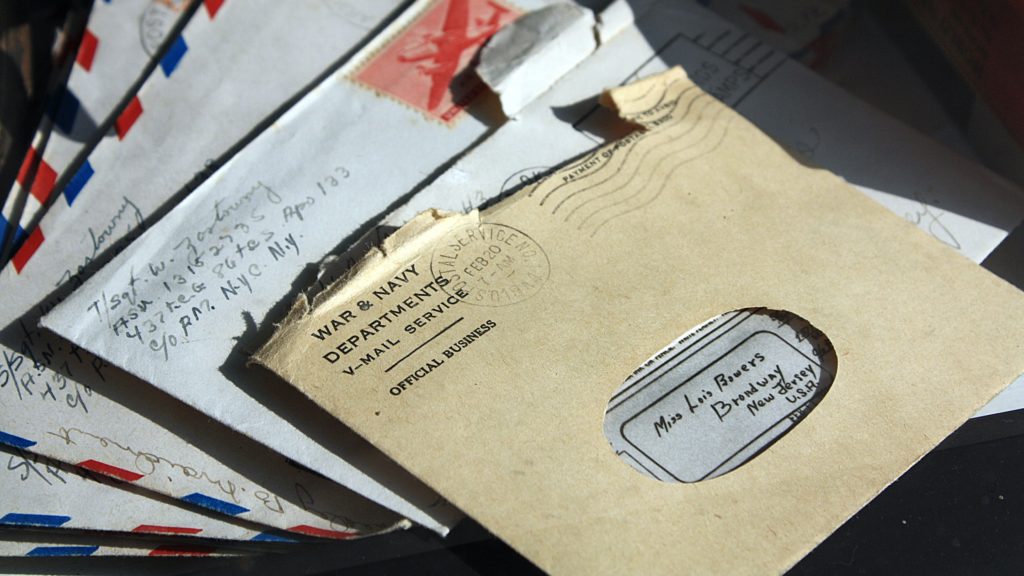 Direct mail seems old-fashioned, but it remains a valuable tool in the nonprofit world. And for good reason! Seventy-seven percent of people report they open mail as soon as they receive it, giving it an advantage over email. Direct mail is a great solution for bringing former donors back into the fold. In fact, 62% of individuals report that a piece of direct mail inspired them to take action, making this a great engagement tool.
Creating a direct mail campaign requires extensive planning and lots of different tasks. Let's take a look at some common processes involved in communicating via direct mail.
Direct Mail Workflow Example
1. Create a draft campaign letter.
2. Pare down the donor spreadsheet for the best candidates.
3. Recheck the spreadsheet for accuracy.
4. Order letterhead, postage, envelopes, and other supplies.
5. Create several test drafts.
6. Approve the final draft.
7. Run the mail merge and spot-check copies.
8. Print letters and envelopes.
9. Stuff the envelopes and add postage
10. Mail the letters.
11. Collect donations and deposit them.
12. Track donations in accounting software and member records.
13. Send thank you letters.
Common Direct Mail Problems
Direct mail campaigns are one of the more expensive mass communication options because of the postage, supplies, time, and effort involved. It also takes a while to get results, especially when using low-priority mass mail programs. When time is of the essence, direct mail is not the ideal solution.
But it's a great tool for reaching donors. Supporters' inboxes are increasingly crowded, and people are bombarded with hundreds of social media posts, advertisements, and updates every day. Direct mail, though, is a much less "noisy" channel—the expense and time required for a direct mail campaign are offset by high open rates and responses.
Nonprofits can get an even better return on their investment if they take the time to pare down direct mailing lists to control costs. However, this only works if the nonprofit has a well-organized database they can use to target the campaign effectively. Spreadsheets may not be enough to find the right prospects.
A well-managed fundraising management platform can help. It can help you easily pull lists of constituents who have historically responded well to direct mail messaging and remove inactive supporters from that list. Some platforms even include tools that automatically check and update constituents' addresses, which can save nonprofits the hassle of spending money on postage for messages that cannot be delivered.
Peer-to-Peer Campaigns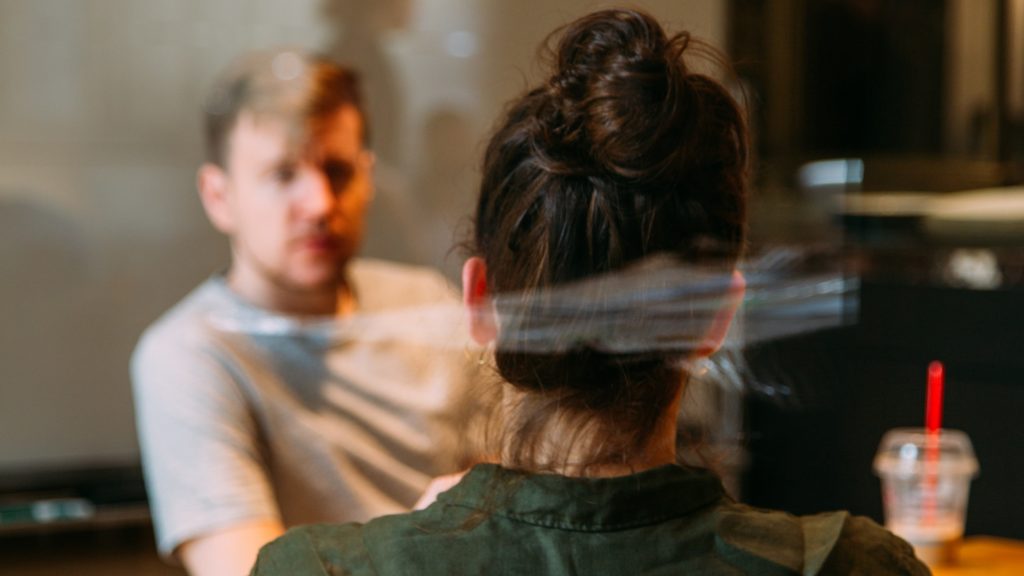 Peer-to-peer campaigns are fantastic for nonprofits. They allow you to grow your reach by working with partners who also support your cause and can expose it to new donors. In fact, these types of campaigns helped charities raise over $154 million in 2021.
While these types of campaigns can be a powerful way to raise money, reach new audiences, and expand your donor base, peer-to-peer fundraisers require extensive staff time and dedicated event software. Those costs are even higher for event-based fundraisers, which must also include venue fees, supplies, and other expenses.
Peer-to-Peer Workflow Example
1. Seek out participants for the campaign.
2. Train fundraising participants to raise money and use their fundraising tools.
3. Set up peer-to-peer fundraising pages.
4. Help donors create their personal fundraising pages.
5. Manage and support fundraising participants.
6. Keep fundraising participants up to date on fundraising progress.
7. Add fundraising participant and donor information to the nonprofit's database.
8. Monitor and engage with participants' posts and activities.
9. Cross-promote participant pages to drive engagement.
10. Track results of various campaigns.
11. Follow up to provide assistance, especially for event-based campaigns.
12. Collect donations and note their source.
13. Send a thank-you message to participants.
Common Peer-to-Peer Problems
Peer-to-peer campaigns are a massive undertaking because there are so many moving parts. While they are great for driving revenue, they're also challenging to track as you're dealing with multiple donation sites and participants. Tracking becomes even more difficult as a campaign becomes more intricate. Event sponsors, solo participants and fundraising teams, non-fundraising participants, cash donors, and other types of supporters must all be tracked, managed, and recognized.
As these campaigns typically run alongside annual campaigns and other programs, it's vital to carefully separate peer-to-peer fundraising results from other fundraising activities without creating information silos. That's a particularly challenging feat when using manual tracking methods.
Fundraising management software can help. Different activities can be attributed to the different kinds of supporters that engage with your campaign. Fundraising participants' efforts can be tracked alongside donations made during other parts of the year, new donors can automatically be imported to new constituent accounts, non-fundraising participants' support can be tracked without financial transactions, and more.
Social Media Campaigns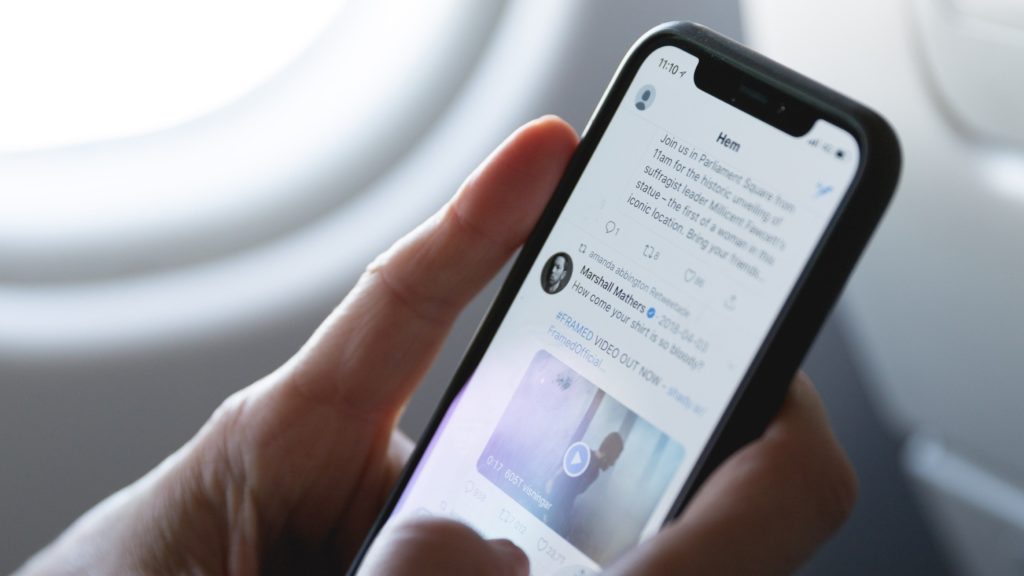 Running a social media campaign can help nonprofits achieve a number of different goals. They're a great way to engage existing donors, inspire potential donors, reach new audiences, and raise awareness about your cause. Building an online community can also improve donor retention rates, reach supporters of different ages, find new clients, and more.
Every major social media platform has its own nonprofit fundraising tools they can use to raise money directly through that platform, and qualified charities can apply to participate in them. Facebook Fundraisers is possibly the most well-known social media fundraising tool, but it's far from the only option. Other platforms may offer fundraising tools, reduced or free ad services, and other features that can help nonprofits connect with people who are passionate about their cause. Of course, nonprofits can also use social media simply as a marketing vehicle that raises awareness about their work, connects them with new audiences, and directs users to their sites and donation pages. The versatility and tools available on social media channels make it easy for nonprofits to run fast, collaborative campaigns.
Social Media Workflow Example
1. Select a target platform.
2. Create a content campaign.
3. Set up any applicable in-platform fundraising tools.
4. Select hashtags and keywords.
5. Share the post with the appropriate hashtags.
6. Encourage followers to share the post.
7. Use data to identify potential donors from other similar communities.
8. Create a message targeting those supporters.
9. Start an in-platform ad campaign to share the message.
10. Continue to monitor the results of the campaign.
11. Moderate user-generated content.
12. Respond to comments.
13. Thank donors.
Common Social Media Problems
Social media campaigns are long-term efforts. You need an existing presence on each platform if you're going to drive the right level of engagement. A big part of building your presence and engaging your supporters is encouraging user-generated content. We've seen great examples of this with the Ice Bucket Challenge in 2015, which supported ALS research, as well as with the Movember Foundation's annual mustache-growing challenge to drive awareness of men's health issues. These events went viral because they engage supporters and encourage them to submit their own stories, photos, and videos.
However, to get that kind of engagement, you need to build an audience of advocates. Finding and working with the right influencers will be critical if you want to drive awareness around your cause. This requires extensive research and a deep understanding of your platform. Unfortunately, a lot of nonprofits don't have the right databases or processes in place to gather this information.
Luckily, many fundraising management tools can help. As you build profiles around your different supporters, you should be able to start getting a picture of the types of people who are passionate about your cause and will support your work online. Understanding your donors' demographics, motivations, and communication preferences can help you identify the social channels you'll want to use, build relationships with people who may be willing to amplify your messaging online, and find deeply-committed supporters who can create content with or for you.
Events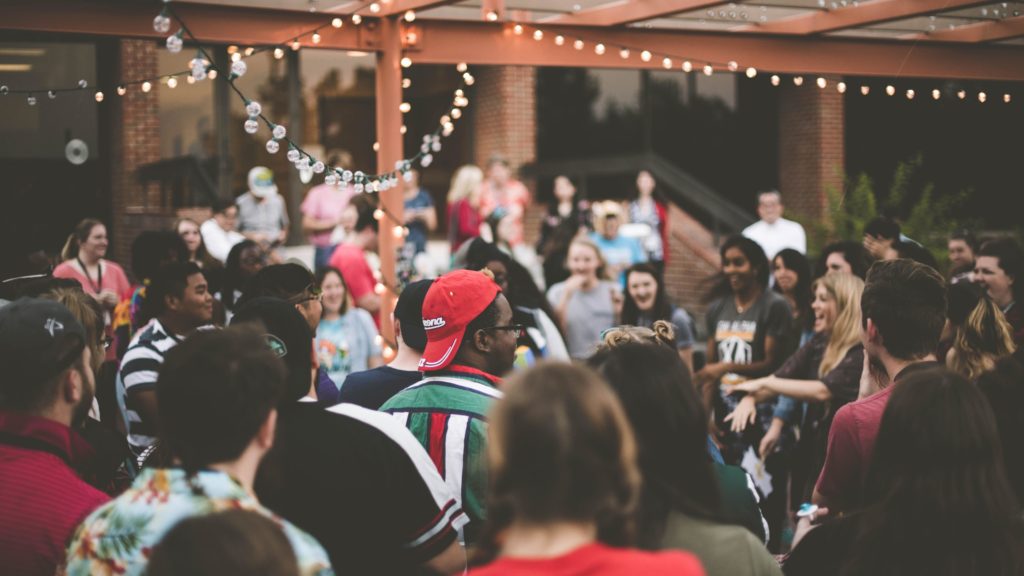 Events are a staple of nonprofit fundraising, and they work. Eighty-four percent of event fundraising pledges are fulfilled. However, they are not easy. Summarizing the workflows required to plan even an average event would take pages. Instead, we can focus on the first step of any event-based fundraising campaign—donor prospecting.
Event Planning Workflow Example
1. Set the fundraising goal.
2. Gather internal donor data from various programs and accounting software.
3. Compile a report of historical donor giving for similar campaigns.
4. Review the report for high-potential donors.
5. Create an ideal donor profile based on that information.
6. Complete research to locate similar potential supporters.
7. Compile the best prospects into a detailed database for future contacts.
Common Event Problems
Events are big. The workflow of even a small, local event is going to be extensive when you consider vendors, partners, supplies, awareness campaigns, donor outreach, and more. Any nonprofit leader knows that events rarely go off without a single problem. The ability to pivot quickly is critical. However, when using outdated software, it's challenging to change direction.
That is why good fundraising management software is so critical. With it, you can control the massive workflows in every campaign and focus your efforts on the areas that matter most. In addition to reviewing historical event performance to identify potential high-value donors, you also may need to build guest lists, set fundraising goals, connect with potential sponsors, collect in-kind donations, and more—all before you even start planning the details of the event itself.
Good fundraising management software can help. When you store details about your donors' past support, historical event attendance, wealth indicators, and other information, you can use it to inform future events. Setting fundraising goals, inviting people who are likely to attend, identifying donors to connect with intentionally, and managing relationships with in-kind donors are all easier if you can base your strategy on past data.
Tools That Improve Fundraising Efforts Across Categories
Every fundraising campaign is different, but many of their workflows are similar. You'll always have to track donors, send emails, manage payments, and monitor the status of projects. When you use good fundraising management software, you can simplify those processes. Choose configurable software that's automation enabled and integration ready.
Configurable
A configurable system allows you to update your form fields, donor categories, email templates, and other tools for your specific needs. For example, if you were to create an employer-sponsored giving event, you'd be able to create accounts for individual donors and separate ones for the businesses that employ them.
You can then create a relationship field to track that connection and target campaigns around it. These custom fields will be incredibly useful for pulling reports that guide current and future campaign decisions.
Automation-Enabled
Some fundraising management software allows you to automate certain tasks, like sending thank-you and welcome emails or setting tasks for others.
For example, imagine a donor to a fundraising campaign makes a particularly high donation. The automated system sends a customized email specifically for them. It also sets a task for the outreach coordinator to follow up with a personal call. The automation improves fundraising engagement and eliminates time-wasting workflow tasks.
Integration-Ready
No technology can exist in a vacuum. Today, many platforms are designed to work together so you can get a total picture of your fundraising efforts. A system that can combine your Eventbrite info, Mail Chimp campaigns, and accounting software can provide incredible insight into what you're doing right, and where you can improve.
Integrations are also key for driving many automation tasks; automatically adding donors to certain mailing lists, updating accounting software, and eliminating manual data migration all depend on having the ability to integrate with different tools.
Revenue-Based Billing
A great non-technical feature that some fundraising management platforms offer is revenue-based billing. While some software programs bill based on the number of records managed, this can cause issues as nonprofits grow and attract new supporters.
As your records storage needs grow, your revenue won't necessarily keep up—many donors need multiple interactions before they make their first gift, but maintaining accounts of inactive donors can get expensive quickly.
By using a platform that bills based on revenue, you can ensure that the cost of your system scales with your organization.
Simplify Your Fundraising With Neon CRM
The different steps, workflows, and tasks associated with running a nonprofit will always be a challenge regardless of what type of fundraising campaign you choose. To manage all those moving tasks, you need fundraising management software that's configurable, automated, and integration ready. With it, you can simplify the work that goes into many of your fundraising tasks as you reach new and existing audiences, raise money, and gain support for your cause.
Neon CRM can help you manage everything from simple email campaigns to complex peer-to-peer fundraising events. If you're ready to learn more about how you can use our tools to simplify your fundraising with the help of our platform, request a demo today.
---