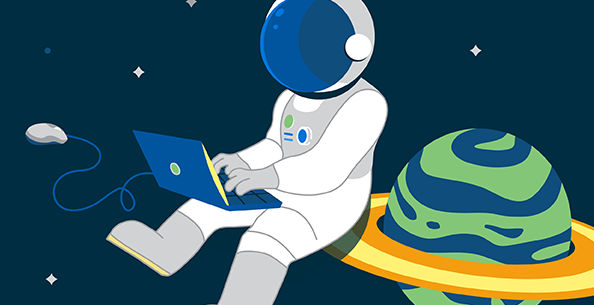 Last spring, we introduced The Neon One Academy Elite Series, where we celebrate top performers in our training and certification program, Neon One Academy.
As we head into fall, it's time for our next cohort. Congrats to these hard-working nonprofit professionals from Leadership Institute of Acadiana and 4M Consulting.
Tara Gallope
Tara is the current LIA Intern at the Leadership Institute of Acadiana. Their mission is to convene, build, and activate leaders in the Lafayette area of Louisiana. Through their flagship leadership programs, they have connected and informed a network of over 1,500 program graduates.
What prompted you to sign up for a learning path?
I began a new internship with my organization that uses Neon, and my director asked me to take a few learning tasks so I could help her with daily tasks in Neon. After I finished those, I decided I wanted to finish all of the courses and become certified in Neon to better serve my organization and give me skills I could use in the future.
I see you were hoping to learn to navigate Neon. Did you meet that goal? Did you learn other things too?
Yes, I did meet that goal. I actually learned more than I anticipated and found some useful features that my director was unaware of. Now I'm working with her in NeonCRM so that it will work even better for our organization than it did before.
What was your favorite part of the Academy?
I really appreciated how the academy kept track of what modules you had already completed so you didn't have to re-take them in every course.
Update: We've rebranded! Our Neon Ecosystem is now Neon One. Same great products, new cohesive names.
Sheryl Bryner
Sheryl is the Database Administrator and Development Consultant at 4M Consulting LLC. Their mission is to help you achieve yours. They provide a variety of consulting services, including strategic planning, board management, grantmaking, fundraising, and program development.
What prompted you to sign up for a learning path?
I have used numerous CRMs over my 10 years of nonprofit work and none have compared to the capabilities and technology of the Neon One platform. I am currently a Database Administrator and Development Assistant with 4M Consulting, and we work with many nonprofit organizations. My colleagues and I have suggested to our "non-Neon" clients that they all move from their current CRMs to Neon due to its varied features (such as peer-to-peer fundraising, volunteer management, and eStore capabilities), ease of use, multiple integrations, and reasonable pricing.
I wanted to ensure that I was fully trained on all aspects of the Neon One system to increase my own confidence and expertise in order to best support our clients in their donor, volunteer, prospect, and website management.
I see you were hoping to learn to navigate the CRM, enter data, create custom fields, and report. Did you meet those goals? Did you learn other things too?
I feel that I have met all the goals I had and then some! As I got deeper into the Academy, I began taking courses in aspects of Neon that I knew little about, such as Prospects/Moves Management, as well as system capabilities that I didn't know were possible.
The sections regarding Custom Objects and Workflows were real eye-openers on how powerful NeonCRM is and I look forward to using my new found knowledge! I have definitely become a much more proficient, efficient, and effective Database Administrator through using the Neon One Academy.
What was your favorite part of the Academy?
I actually have a couple favorite parts of using Neon One Academy! One was finding new powerful features within Neon that were brand new to me, Custom Objects and Workflows, for example, that will truly help further the goals of our nonprofit clients.
Secondly, I found the Learning Paths and Courses were clear and easy to follow and covered a broad range of subjects and CRM capabilities, which fit a multitude of user needs. As I train clients to use Neon One in their daily nonprofit activities, I will definitely suggest courses in the Academy that match their organizational role.
Congratulations to Tara and Sheryl on all their accomplishments in Neon One Academy. We can't wait to see how you use your new skills to make even more good happen.
And if you're interested in refining your own Neon skills, enroll in our training & certification program today! 
Join the discussion in our Slack channel on connected fundraising