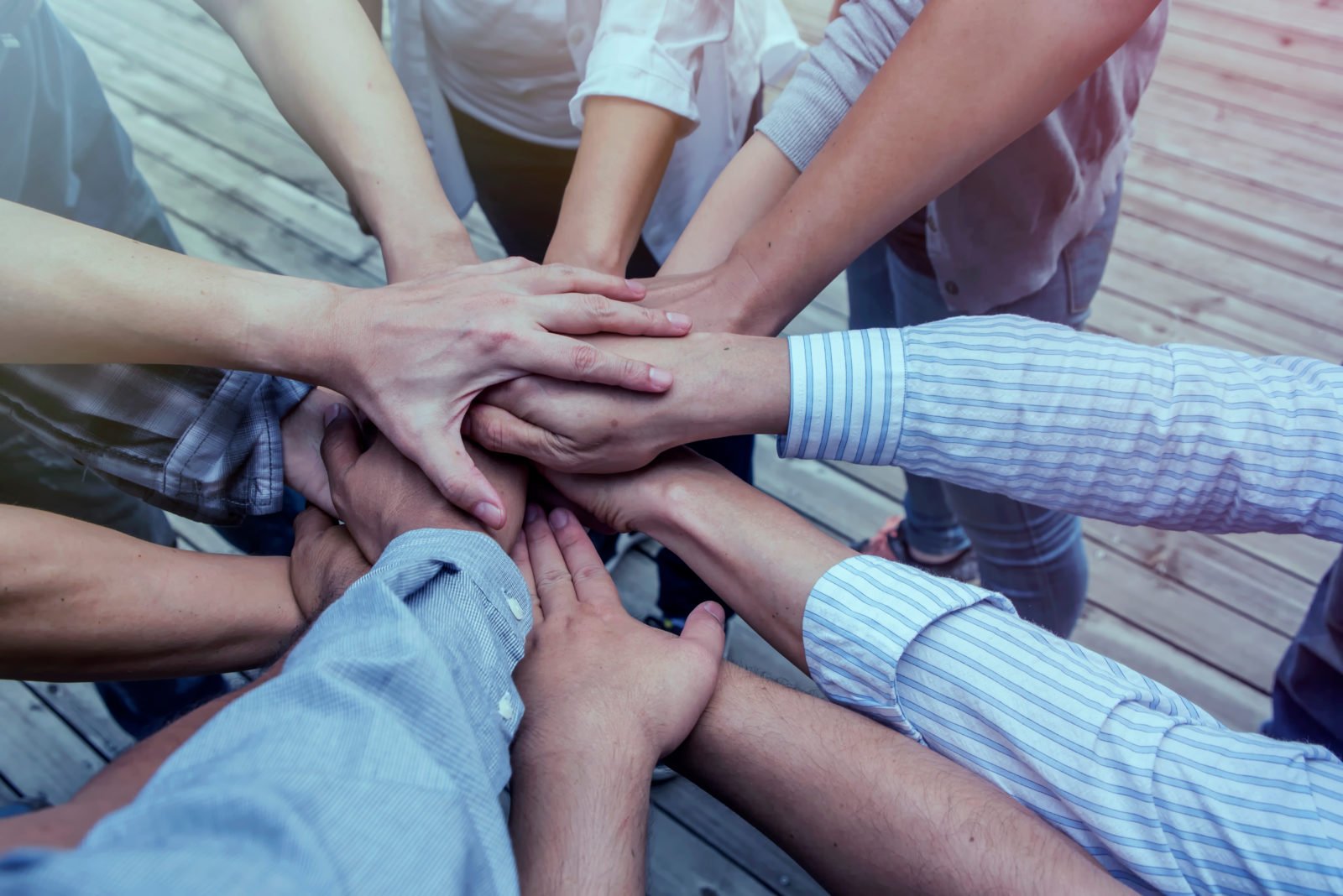 For many nonprofits, membership programs are a fantastic way to raise money and connect with people who are passionate about their cause. While finding new members is always a priority, member retention is often overlooked—even though it's less expensive to retain members than to find completely new ones. If you're interested in building a thriving base of highly engaged members, retention should be a priority.
Retention isn't a once-a-year event. It's a series of interactions that reinforces the positives of your nonprofit and encourages continued participation. Of course, that's easier said than done when you're working with limited resources and volunteer staff. But with the right tools, nonprofits can deliver regular personalized interactions that drive member retention.
Six Impactful Membership Retention Strategies
Many membership renewal best practices center on the things we know we should be doing. We should regularly send emails, keep benefits up to date, and follow up with renewal offers. However, in the effort to tackle all these tasks, it's easy to fall into the "just get it done" mindset. Many nonprofits end up focusing on quantity—like sending out mass emails that don't speak to their individual members' needs—instead of sending higher-quality personalized communications.
Today's members, just like consumers, want more personalized, targeted messages. In fact, 73% of people report they're more likely to be repeat customers if a for-profit brand offers personalized experiences. You can apply that same lesson to your membership program by using every contact as an opportunity to improve your relationship with your supporters. Here are six membership retention strategies that do just that.
1. Use Your Connections Strategically
Your typical member probably receives dozens—maybe even hundreds—emails every single day. And roughly 45% of that volume is unsolicited spam messages. While the emails you send to your members aren't spam, that doesn't necessarily keep your messages out of the junk folder. Almost half of the consumers who marked an opt-in message as spam reported doing so because they were emailed too frequently by the organization.
But you have to communicate with your members and do so pretty frequently. Just a few examples of the messages that organizations send include:
Welcome emails
Member newsletters
Benefits and perks reminders
Event invitations
Renewal reminders
Lapsed membership emails
Timing and targeting are everything in these messages. For example, as a member's anniversary approaches, an organization could send an email celebrating a year of engagement and recapping some highlights of their membership program over the last twelve months. At the end of the message, there would be a call to action inviting this member to renew their membership.
This connection is more impactful because it's not just a renewal reminder. It also reminds the member of all the benefits that their membership brings—as well as the impact that their membership has made.
2. Prioritize the Onboarding Process
One of the best predictors of how long a member will stick around is how effective their onboarding process was when they first joined your organization. That's why it's critical to prioritize the member experience from the moment they sign on. This means taking the time to create an onboarding process that ensures members have the information they need, access to leaders or other members to guide them, and a good understanding of their role in the organization.
The point when a member leaves isn't the best time to start finding ways to get them better connected within the organization. Your member retention strategy starts with the onboarding experience. The way a member starts their journey lays the foundation for how long they'll stay involved.
3. Don't Overlook Direct Mail
Email is the obvious communication choice for many nonprofits because it's fast, relatively easy, and simple to automate. However, the average email open rate for a nonprofit is 28.59%. While that's better than retail, it's still pretty low. Direct mail, on the other hand, is just the opposite. Seventy-seven percent of people sort through their mail as soon as they receive it, while 56% report receiving mail is a "real pleasure."
People trust physical mail; it's viewed as more authentic and genuine than email. That personal connection can be used to drive retention and stay front-of-mind with members.
Direct mail programs are just as customizable as emails with the right nonprofit CRM. You can establish a letter template and pair it with a list of candidates who meet specific criteria. Using your CRM in conjunction with a mail merge program allows you to send out a ton of highly personalized letters that resonate with supporters.
Keep in mind that direct mail will always be more expensive and require more resources than email. That's why it's so important to target these efforts and include the right information. Including impact reports or personal stories from your nonprofit's beneficiaries or reporting on the work or advocacy your members make possible can really help your supporters connect with your cause.
4. Build Industry Authority
Don't forget that providing members with detailed information about your nonprofit's sector is actually one of the benefits of their membership. When a person joins the right organization, they also stay informed about a cause that's important to them.
Beyond showing members the more tangible benefits of their membership, your nonprofit needs to prove how you are a trusted authority in your specific field. This builds an ongoing trust that can be used to drive retention.
You can do this by creating videos, community forums, and other non-promotional materials like webinars. These are particularly in high demand right now, with almost two-thirds of organizations reporting massive increases in webinar and social site participation since the start of the pandemic in 2020.
When you proactively offer your members access to educational opportunities, interesting information, and other perks and benefits, you'll have an easier time persuading them to renew their membership. Your members are most likely to stay engaged if you provide this kind of value during their time with you.
5. Personalize Your Approach to Lapsed Members
Email is considered the most effective channel for reinstating lapsed members, based on data from Marketing General Incorporated. However, you should build those emails strategically to appeal to that specific member and inspire them to re-engage with your organization.
For example, say you have two members who have lapsed, Member A and B. With detailed member records, your nonprofit knows that Member A has three children and works at a local company that was recently in the news for layoffs. Meanwhile, Member B's nonrenewal was triggered by an expired card.
In this case, it's easier to renew Member B, who may have the resources but just not the time to update their payment information. Sending a simple reminder with an easy way to pay may be enough to trigger retention. Meanwhile, you can consider Member A a possibility for future campaigns involving free programming, volunteer opportunities, and discounts. Both approaches use the data in a way that is empathetic to your members' needs.
6. View Member Surveys As Opportunities
Many organizations invite their members to take occasional surveys to get a feel for their constituents' satisfaction. Try asking your members to answer a few short questions about their experiences with your organization, then use their responses to inform your membership renewal campaign. For example, you may note that 35% of members have reported the cost is not worth the benefits they receive. What if that specific feedback triggered a retention tactic?
If your members say the cost is too high, you have a few options. You could try dropping the price or offering a discount code. You could also consider reevaluating your membership benefits and finding opportunities to add more value. If they complain that they don't see the value of being a member, you could remind them of their benefits or identify some new perks to promote to your supporters. This is something that can easily be connected to an online form that triggers discounts or special offers based on a member's feedback.
Lapsed or canceled members can also offer a wealth of information. Think of it as you would an exit interview when someone leaves a job. Exit interviews can provide employers with valuable insight that helps improve the employee experience. In the same way, sending a survey to lapsed or canceled members can help you better understand why members leave and find ways to improve your program, communication approach, and benefits.
Using a CRM To Support Membership Retention
All the strategies we've discussed so far come with one big caveat: You must have the resources to implement them. Keeping track of something as simple as a member's address can be a herculean challenge when you're tracking all of your members' activities by hand.
This is where a Constituent Relationship Management (CRM) system comes in. These solutions can provide a way to manage your relationship with that member for their entire life cycle while keeping track of small, important facts that could be used to personalize the experience later. A strong CRM is capable of pulling off—and in many cases automating— these strategies because it uses your members' data to trigger events.
For example, you can use your CRM to create and automate emails that remind people that their membership is expiring soon, then create separate emails for members who don't renew. Or, you could create and send emails to members with lower membership levels and invite them to upgrade to the next tier when it's time for them to renew.
Of course, not all CRMs work the same, nor are they all appropriate for nonprofits. There are three specific components that you should look for when selecting an option:
Simple Interface
A simple interface is a big selling point for many nonprofits. You should be able to create renewal reminder emails, membership forms, and other campaign assets using simple drag-and-drop features instead of hiring a web developer or graphic designer to do it for you.
Simple form and email creation will save you time and money, reduce stress for your staff, and help you quickly create compelling, effective renewal reminders.
Customizability
Nonprofit-focused CRMs should help you create unique forms, emails, and other renewal assets. Look for a solution that gives you the ability to set your own membership tiers, apply your branding to membership forms and pages, and customize your members' experience with your organization.
You'll also want to look for a platform that lets you track unique metrics and data points that will help you hone your tactics in the future. Customizability ensures you can create effective forms, collect important information about your members, and use that data to build reports and make decisions.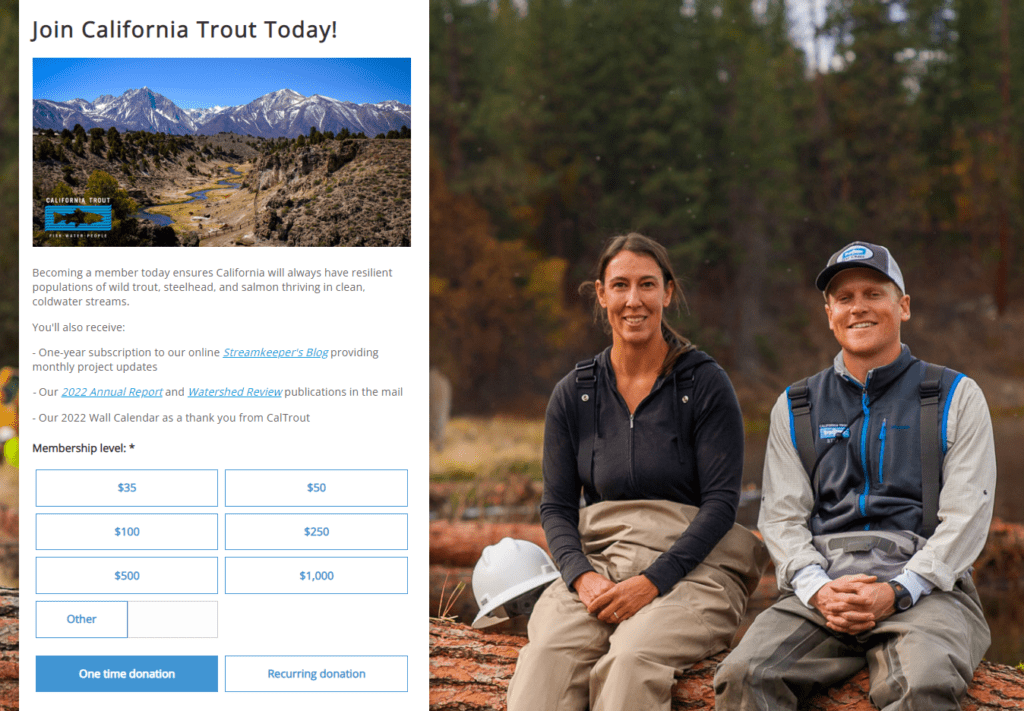 Automation Tools
Automation is a huge benefit for nonprofits. It eliminates the need for many mundane tasks that are necessary but offer a minimal return. Many CRMs can trigger tasks based on a variety of events, allowing you to create highly customized but automated workflows. For example, you may want to look for a tool that lets you set up a workflow that reminds a member to renew, sends an alert when their membership lapses, and sends two or three emails that remind them of the perks of being a member and an invitation to renew.
Membership retention strategies need to center on sending high-quality messaging contacts, not just lots of messaging. It's not always easy to deliver the kind of personalized experience that garners results. But with a powerful CRM, nonprofits can build those close relationships that encourage long-standing membership.
Build a Great Membership Renewal Strategy
If you want to build a thriving base of highly engaged members, creating a strategy for retaining your existing member base is an important step. Focus on sending personalized communications to your members, especially if their membership is lapsed or is due to expire soon. When possible, use the membership management tools in your CRM to send valuable information and reiterate the value of being a member with your organization. By automating communications based on the specific details of each member's experience with your organization, you'll not only save time—your membership renewal campaign will be more successful.
If you're interested in using a CRM to manage your membership program, we'd love to talk to you. Learn more about how Neon CRM for Associations can help you simplify your member renewal process, or schedule a time to talk to someone about your membership program, your goals, and how we can help.
Join the discussion in our Slack channel on connected fundraising