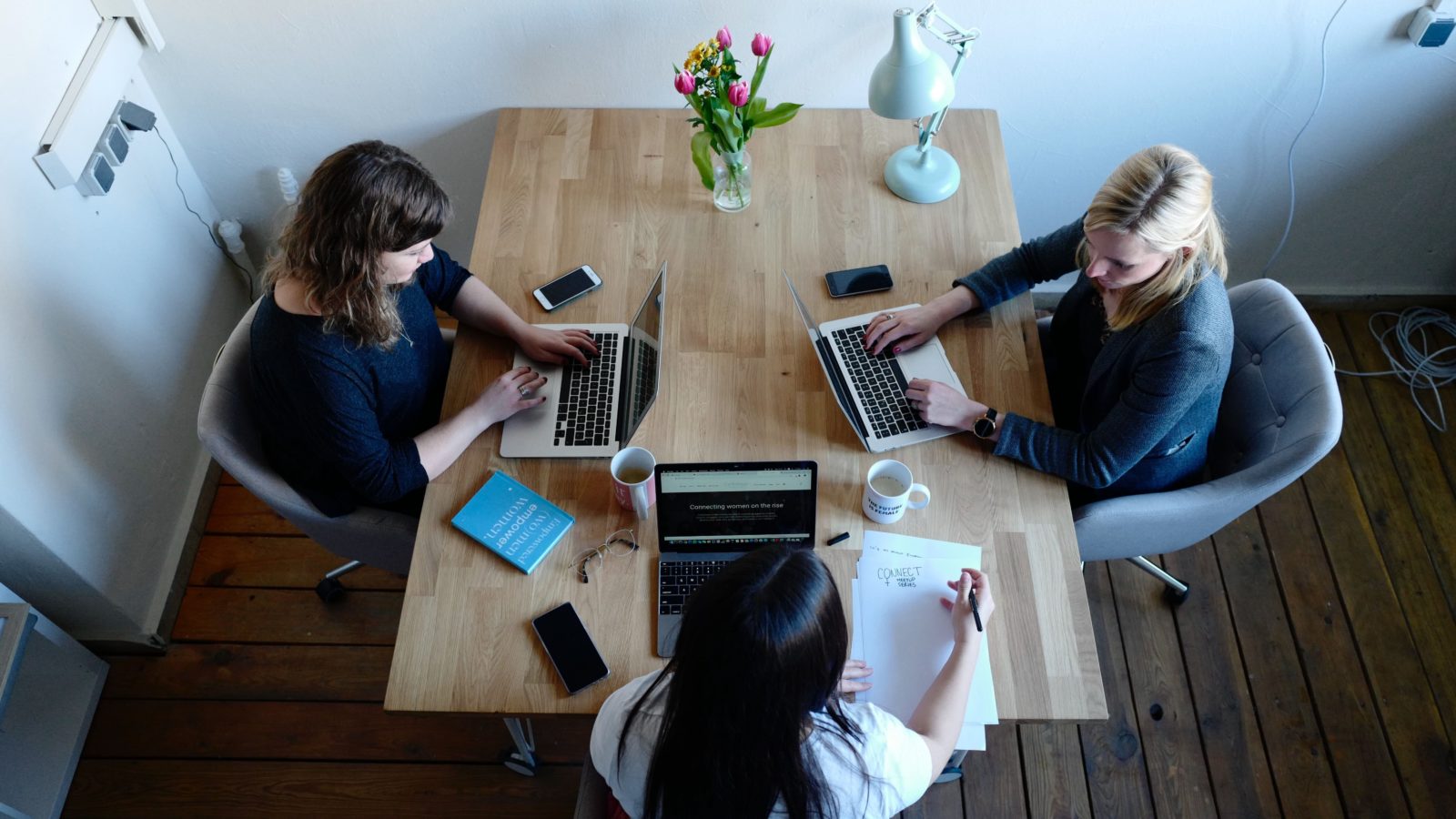 When you're a small or early-stage nonprofit, everything is at a premium—money, time, and resources. If you're going to invest in something like a new piece of technology, you need a clear idea of how that tech is going to help you deliver on your mission.
While a CRM can be a great investment for a fledgling organization, you need to make sure that the CRM you've chosen will deliver what you need. You'll also want to keep an eye out for a tool that will help you grow, especially as you reach new donors, serve new clients, and work with new volunteers.
It's a tall order! That's why we sorted through all the options available and have broken down the best CRMs for small nonprofits.
Why Should Small Nonprofits Use a CRM?
As a small nonprofit, you're focused on delivering programs and services to your clients, growing your donor base, and generally trying to keep dozens of plates spinning in the air at all times. It's hard!
Investing in a nonprofit CRM might seem like a poor use of resources, but it's not: The right CRM can help your small nonprofit level up all aspects of your operation. It will allow you to more effectively communicate with constituents, earn more donations and pledges, and can even help you manage your events and volunteers.
A nonprofit CRM, strictly speaking, is a database that houses information about all your different constituents. But the best nonprofit CRMs offer a lot more than that. They combine fundraising tools, reporting, email capabilities, and third-party integrations to serve as the nervous system for your organization's mission.
While most nonprofit CRMs involve spending money, the right one will be money well spent. If you choose the right CRM, it will more than pay for itself.
The Five Best CRMs for Small Nonprofits
Our team has reviewed the available options and determined that the following five systems are the best options for small nonprofits:
1. Neon CRM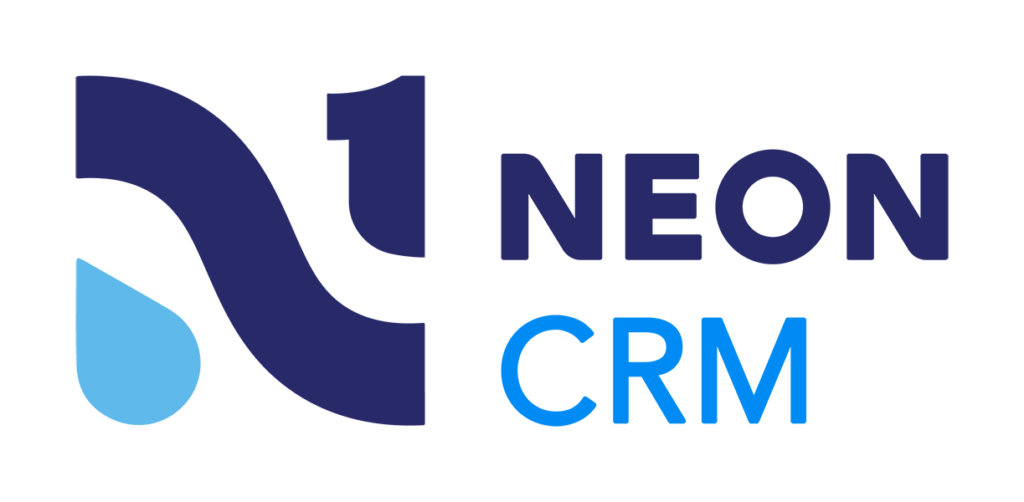 Neon CRM is an all-in-one donor management and fundraising platform that helps nonprofit teams do more. With Neon CRM, you can manage your donors, members, fundraising, email campaigns, donation pages, events,, volunteers, grants, and reporting all in one easy-to-use platform. Our system eases the burden of time-consuming manual work so you can focus on what you do best: serving your community.
Key Features
Neon CRM has three different packages available to our clients: Essentials, Impact, and Empower.
All three Neon CRM packages offer the following features
Donor database with highly customizable fields
Fundraising tools and templates with best practices built in
Unlimited constituent records
Unlimited donation pages and forms
Unlimited emails
Unlimited users
Automated workflows
Email marketing tools
40+ pre-built reports
Audience segmentation
Intuitive, user-centric dashboard
Free PCI Compliance services with up to $100,000 in data breach protection
Integrations with over 50 certified partners including Constant Contact, Mailchimp, EventBrite, and ClickBid
The Essentials package includes the following tools:
Fundraising & Donor Management
Peer-to-Peer Fundraising
Grant Management & Tracking Tool
Activity Tracking & Prospecting
1 Active Workflow
The Impact package you gain access to the following tools:
QuickBooks Integration
Volunteer Management
Events Management
File Manager and Storage
Open API
15 Active Workflows
With the Empower package, you also receive the following tools:
Radius Search
Priority Support
Quarterly Success Reviews
Monthly Screen-share Consultation
Unlimited Active Workflows
For nonprofits with a membership component, Neon CRM for Associations offers additional best-in-class membership management features at a reasonable cost.
Price
While most CRMs charge you based on the number of records your organization maintains, Neon CRM uses a revenue-based pricing model with no record limits.
This allows nonprofits to grow their audience and supporter base without worrying about a sudden increase in cost. You'll only pay more as you raise more.
The Essentials package starts at $99/month. It's designed for nonprofits with annual revenue of $1 million or under.
The Impact package starts at $199/month. This package is designed for nonprofits with annual revenue of $5 million or under.
The Empower package starts at $399/month. This package is best for nonprofits with an annual revenue of over $5 million.
Neon CRM for Associations has the same three packages, with membership features added on. You can read about Neon CRM for Associations pricing here.
Want the full pricing breakdown for all three Neon CRM packages? Click the button below to download our full pricing guide.
Drawbacks
Neon CRM is one powerful piece of nonprofit software, but the downside of all that power is the learning curve for new users. Honestly, it's a little bit steeper than we'd like—there's a lot to explore.
That's why we provide clients with a whole host of learning and support options, starting with our extensive onboarding program. In addition to our live support functions, we also provide an awesome series of courses through Neon Academy and an extensive knowledge base you can use to find step-by-step instructions on how to use our features.
While all our packages include unlimited users, records, donation forms, and emails, our Essentials package doesn't include our event and volunteer management features, which can provide a lot of great value.
Our Impact package ($199/mo) offers our best value, even for small nonprofits—with up to 15 automated workflows available that can help your team save a ton of time.
Neon CRM is a Great Fit for Nonprofits That …
…are small or midsize and worry that adding too many supporter records could cause their monthly database costs to increase.
Neon CRM's revenue-based pricing ensures that the cost of your system won't outstrip your nonprofit's overall income, especially as you focus on growing your donor base and email lists. And Neon CRM for Associations is the perfect answer for smaller nonprofits that rely on member dues.
Neon CRM also includes the ability to create unlimited donation forms. That means you can create unique forms for different campaigns, donor segments, or programs—and, since your donation form is connected to your CRM, your donors' data is automatically synced to their accounts.
Additionally, Neon CRM is part of a large suite of Neon One products that can help your nonprofit create a unified, enjoyable experience for your supporters. Neon Websites and Neon Pay both integrate seamlessly with Neon CRM, allowing you to collect better data while providing your donors an enjoyable donation experience.
Want to learn more about Neon CRM? Join one of our group demos! These regularly scheduled, 30-minute sessions will give you a full overview of everything the system can do—all with zero pressure to buy.
Just click the button below to find a session that works for you. We'll see you there!
2. Bloomerang

Bloomerang is a donor management system with built-in fundraising, marketing, and reporting features beyond its donor database. In addition to its core product, Bloomerang also acquired the nonprofit CRM Kindful in early 2021. While Kindful is a popular CRM with many small nonprofits, that acquisition could mean changes on the horizon for the system.
Key Features
Bloomerang's standard solution includes the following features:
Donor database
Unlimited users, donation pages and forms
Email marketing
Event registration
Social listening tools
Smart reports & donor engagement meters
Customizable donor profiles
Integrations with top solutions
Price
For nonprofits with less than 1,000 constituent records, Bloomerang's pricing has two separate tiers: Under and over $250K in annual revenue. For nonprofits under that threshold, the cost is $79 per month; for nonprofits over $250K, it's $119 per month.
Starting at 1,000 records and up, Bloomerang's pricing is $119 monthly for all nonprofits, regardless of revenue. The price more than doubles to $239 for nonprofits with 1,500 records or more.
The cost continues to increase based on your nonprofit's total number of records until it reaches $599 each month for up to 60,000 records.
For a nonprofit with more than 60,000 records, contact Bloomerang's sales staff for pricing.
Bloomerang users can purchase an additional 10,000 emails for $10 a month and an additional 10GB in storage is available for $120 a year.
Drawbacks
Bloomerang is a more streamlined product than many of the others on this list. So, while its core donor management features are fairly powerful and easy to use, its other features—like fundraising, email marketing, and grant management—aren't as robust.
Bloomerang has also made some recent changes to its pricing structure that make it slightly less attractive to small nonprofits. The company used to offer a free version of its product up to 250 constituent records, with other low-cost tiers up to 1,000 constituents—but these free and low-cost versions are no longer available on their website.
With its current pricing setup, small nonprofits will also see their costs double from $99 to $199 when they move from 1,000 constituent records to 1,100 records. That's a big jump!
Bloomerang is a Great Fit for Nonprofits That …
… are small, early-stage organizations in need of a beginner CRM. Their streamlined, easy-to-use system will get your team up and running quickly.
Bloomerang's engagement meter lets you quickly assess and prioritize your existing donors for further outreach and cultivation, which is an especially helpful tool for small, resource-strapped nonprofits. And for nonprofits that do a lot of fundraising on social media, their social listening tool makes them a great option, too.
But, as your organization grows, the limits of their additional functionality combined with the steep increase in price might cause issues in the future.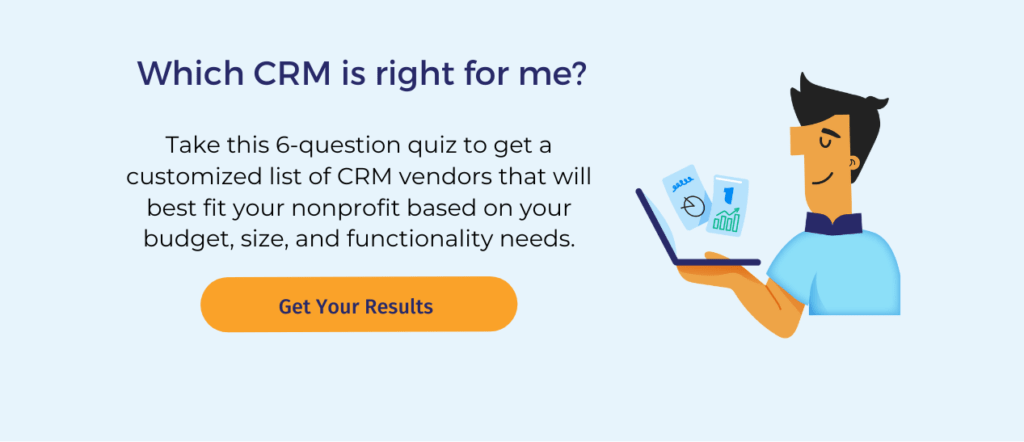 3. Little Green Light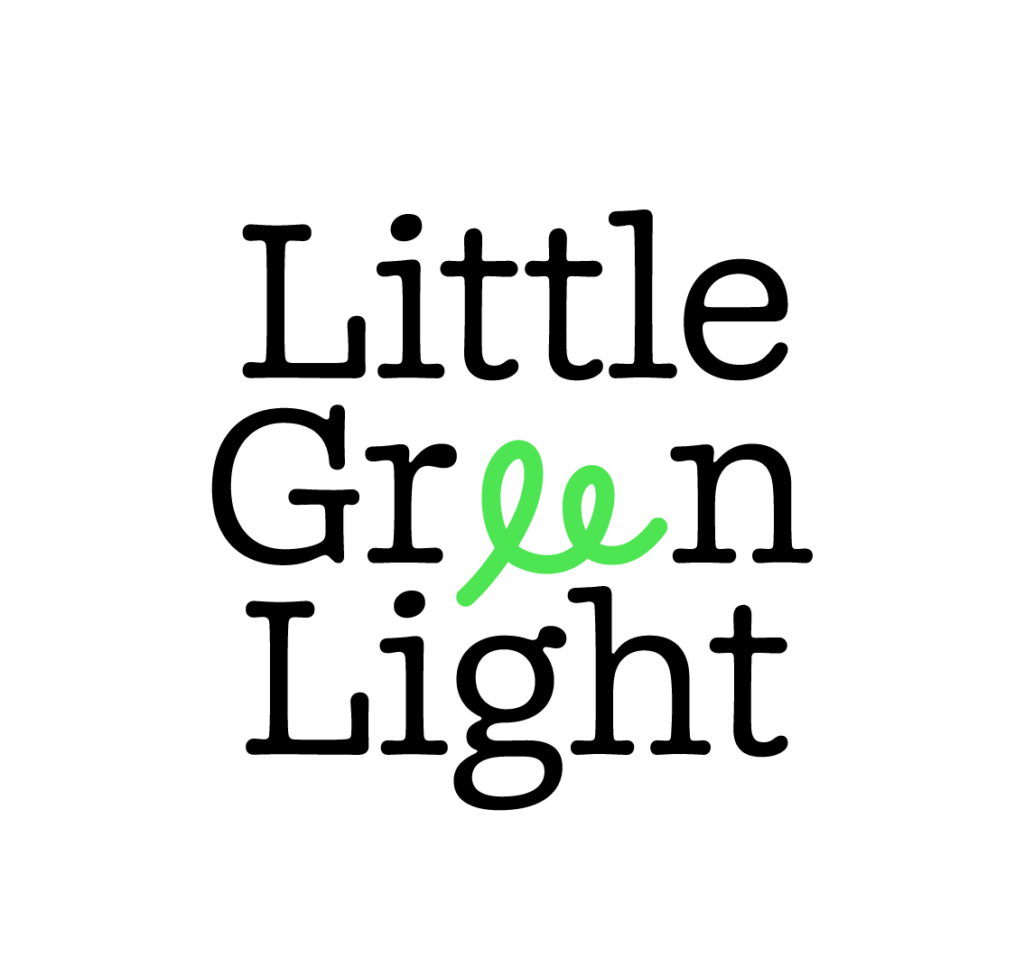 Little Green Light bills itself as an all-in-one donor management software solution with an impressive array of features paired with a lower-than-average price.
Key Features
Little Green Light includes the following features
Donor database
Online donations
Contact management
Custom reports
Membership and volunteer management
Unlimited web forms
Third–party integrations
Price
Little Green Light's subscription rates are based on your nonprofits number of constituent records. Their rates start at $45 per month for up to 2,500 records, increasing to $60 a month for up to 5,000 records and $75 a month for up to $10,000 records. For nonprofits with 10,000 or more constituent records, Little Green Light charges an additional $15 per 10,000 records.
Little Green Light also offers discounts for nonprofits that bill annually rather than monthly. Nonprofits can receive a 10% discount for annual billing and a 5% discount for semi-annual billing.
Drawbacks
Little Green Light offers a lot for a relatively low price, but a number of their features are more limited than what other systems offer. According to customer reviews, the system lacks many of the additional features and capabilities available with other CRM platforms.
Additionally, users report their system can be complex for CRM newbies to master, and Little Green Light only offers email support. This could make it more difficult to get your system up and running to its fullest potential.
Little Green Light Is a Great Fit for Nonprofits That …
… are small and cost-conscious but have some experience with CRMs. A more experienced system administrator should be comfortable navigating Little Green Light, which means that the cost savings from their lower price point will go further.
4. Network for Good

Network for Good is a fundraising software solution that combines donor management, communications, events, and online giving features into a single, all-inclusive package.
Key Features
Network for Good's solution includes the following features:
Donor database
Fundraising and peer-to-peer pages
Unlimited users and email blasts
Text-to-pledge/give
Custom forms and surveys
Free data migration
Price
Network for Good's pricing is not publicly available on their website. For information on their pricing plans, you can fill out a form on their site and their team will get in touch with you.
Drawbacks
The trouble with Network for Good's solution is that it doesn't scale very well. As your nonprofit grows and you need to access additional features like event and volunteer management, you'll need to pay more to access them. They also don't offer the same automation capabilities that are available with other nonprofit CRMs.
Network for Good is a Great Fit for Nonprofits That …
… are using their CRM to focus solely on fundraising and donor management, as those are the core features that come standard with all Network for Good plans. While Network for Good does have some impressive event management capabilities, you'll end up paying more in order to use them.
If your nonprofit has found success with text-to-give campaigns, Network for Good would be a great fit compared to the other CRMs on this list. Carrying those capabilities in all their plans sets Network for Good apart from their competitors.
Network for Good has a good reputation within the nonprofit CRM space, but it's a little hard to assess their overall value proposition as they don't make their pricing accessible to the public.
5. Excel or Google Sheets

For nonprofits that are in their early stages, your "donor database" is probably going to be a simple spreadsheet through Excel or Google Sheets. And, while spreadsheets are easy to learn, they lack pretty much all the capabilities offered by nonprofit CRM solutions like Neon One or Little Green Light. On the other hand, those spreadsheets are also basically free—which is certainly a plus.
Key Features
The key features of a spreadsheet are mostly determined by your staff's ability to create and execute formulas. Spreadsheets can do some pretty amazing stuff! But the formulas required to make that magic happen can get extremely complicated. Compared to your average nonprofit CRM, the key features of a spreadsheet database are next to none.
Price
A spreadsheet through Google Sheets is free! An Excel spreadsheet, on the other hand, will need to be purchased through Microsoft.
Drawbacks
The drawbacks here are pretty apparent. In return for little to no cost, you get little to no functionality. And, since donor and giving information will have to be manually entered into the spreadsheet—no automation or integrations here—the likelihood of entering incorrect info due to human error is high.
Google Sheets or Excel are a Great Fit for Nonprofits That …
… are in their very early stages and need to maintain a donor database at little to no cost.
If you're working at a nonprofit that's at this stage in its development, your team is likely operating on razor-thin margins, and investing in a nonprofit CRM probably sounds like a scary proposition. But the right investment in the right solution will grow your giving by far more than the system itself costs to maintain.
Until your organization is ready to make that commitment, we have something to help you get the most from your spreadsheet solution! Check out the section below to learn more.
Small Nonprofits Can Use Neon One's Donor Database Template
If your nonprofit is using a spreadsheet for your donor database, you're in luck: Neon One has created a free donor database template for Excel and Google Sheets that comes complete with its own built-in dashboard.
Our donor database template allows you to do the following:
Manage constituents' details
Track transactions
Record performance for different funds, campaigns, and appeals
Standardize your data
Review important metrics in a built-in dashboard
If your organization is in its early stages, this template will help you avoid the common pitfalls that come with setting up your own database in Excel or Google Sheets. If you'd like to download the template, just visit the page below!
Join the discussion in our Slack channel on connected fundraising