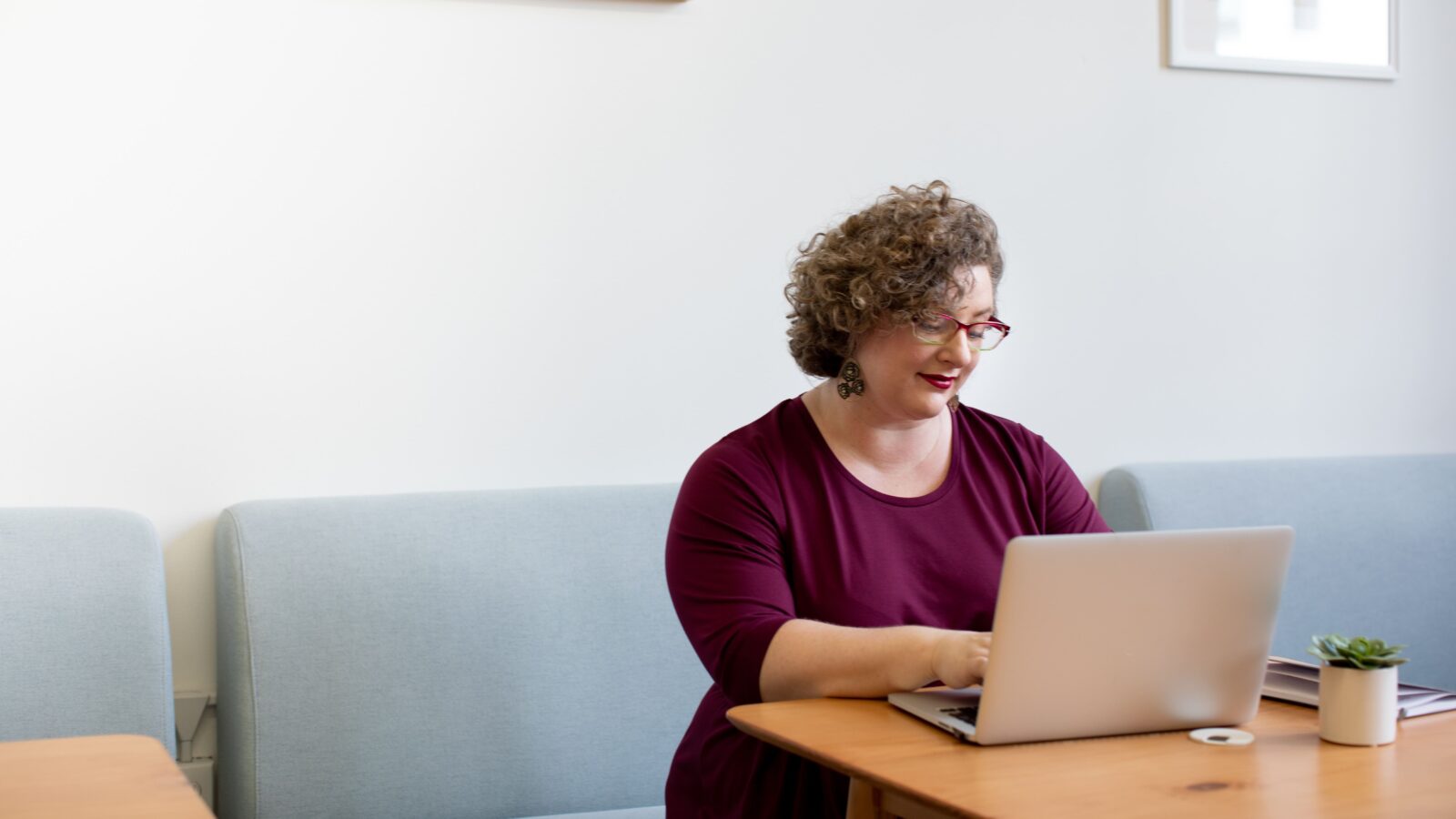 What role do recurring donations play in your nonprofit's fundraising strategy? And how does their impact compare to those of one-time donations and gifts from major donors? If the answers to these questions are, respectively "not much" and "a distant third," it's time for a strategic realignment.
Don't get us wrong: One-time donations and major gifts should both play big roles in your organization's fundraising. But building a base of recurring donations should be your number one priority! Why? Because they provide the kind of regular, sustainable stream of revenue that transforms your organization, your mission, and your impact.
If your nonprofit hasn't pursued recurring donations, you're missing out. In this article, we'll cover the 9 basic steps of setting up a recurring donation program, from finding a platform and setting up your payment gateway to creating your donation page and launching your campaign.
What Are Recurring Donations?
Recurring donations are a commitment by a donor to regularly contribute a predetermined amount to a nonprofit organization These gifts are typically made on a monthly, quarterly, or annual basis.
Unlike a pledge—where a donor promises to make a gift later but not in the present—a recurring donation means funds are donated right now and then again at regular intervals.
The Benefits of Recurring Donations
Here are six of the most important ways a recurring giving program can benefit your nonprofit.
Financial Stability: The consistent flow of funds that recurring donations provide—and the ability to know how much money you'll receive and when—will allow for more effective budget planning. Your team can stress less about where the next major donation will come from and instead focus on your core mission.
Predictability: With recurring donations, you can forecast your organization's revenue with confidence. This predictability helps in making long-term decisions and investments. It also allows for better resource allocation, ensuring that programs and initiatives can be sustained and expanded over time.
Sustained Growth: One of the best things about recurring donations is that they have a compounding effect. Over time, as more donors commit to giving on a recurring basis, the cumulative impact of these small, consistent contributions will really add up. This sustainable growth will allow your nonprofit to set bigger goals, reach more people, and drive lasting change.
Donor Loyalty: Recurring donors tend to be highly committed to your cause. They form a more profound connection with your organization because they feel like valued partners in your mission. This loyalty is invaluable, as it often results in long-term support, advocacy, and even word-of-mouth referrals to friends and family. Retention rates for recurring donors are much higher than their one-time counterparts—they often stick around for years!
Reduced Fundraising Costs: It is much, much cheaper to retain an existing donor than it is to acquire a new one—especially if that new donor only ends up making one gift. By focusing on your existing donors by stewarding first-time donors, inspiring them to become recurring donors, and then retaining them—you'll save a lot of money in fundraising expenses and get a better return on the money you do spend.
Mission Consistency: When you rely on a few major donors, it's all too easy to mistake their priorities for your own. If you've ever adjusted a program or strategy to appease a major supporter, you know how true this is! On the other hand, sustained support from a broad base of recurring donors does the opposite: It empowers your nonprofit to stay true to its missions and tackle projects and initiatives with confidence.
When you get right down to it, recurring donations are the lifeblood of many nonprofit organizations. If your nonprofit doesn't have a monthly giving program, the time to start is now.
How to Set Up a Recurring Donations Program in 9 Steps
Setting yourself up to take recurring donations is a straightforward process that can yield massive results. If you need to create options for recurring donations at your nonprofit, here's a step-by-step breakdown you can follow.
Step 1. Choose a Trusted Platform
We're calling this "Step 1", but it's more like "Step 0"—your nonprofit should already be using some kind of fundraising platform to manage your giving! If you aren't, it's time to find one. Find a platform like Neon CRM, DonorPerfect, or Bloomerang—here's a whole list of ones to choose from. Each of these platforms offers easy-to-use tools that enable donors to set up recurring contributions securely.
Step 2: Configure Your Payment Gateway
Before you can start receiving recurring donations, it's essential to configure your payment gateway within the chosen fundraising platform. This step involves connecting your nonprofit's bank account or financial institution to the platform to securely process donations.
By linking your preferred payment gateway provider (e.g., Neon Pay, PayPal, Stripe, Authorize.Net) to your fundraising platform account, you are ensuring that the platform can securely process your donors' transactions.
Ensure the security of your payment processing system. Use SSL encryption and comply with industry-standard security measures to protect donors' financial information. This step is crucial to build trust and confidence in your online donation process.
To encourage giving, add a little lock icon as a "security indicator" that lets donors know their financial information is in good hands.
Step 3: Customize Your Donation Page
Once your account is set up, customize your donation page to reflect your nonprofit's brand and mission. This includes adding your logo and other branding elements like colors and fonts to the page—otherwise, a donor might think they're getting scammed and decide not to give. 
You should also add a compelling description of your nonprofit's mission and impact, as well as any images or videos that can help tell your story. If you want more insight into building a great donation form, take a look at this article on how to set up a donation form.
Step 4: Enable Recurring Donations
In your fundraising platform's settings, enable the option for recurring donations. This may involve specifying the frequency (e.g., monthly, quarterly, annually) and the start date for recurring gifts. Be sure to communicate to donors the benefits of recurring giving, such as long-term impact and convenience.
Step 5: Set Donation Amounts
Offer donors flexibility by providing options for different donation amounts. You can suggest predefined amounts or let donors enter their preferred donation. Your predefined amounts should provide your donors with a range of gift amounts that cater to different budget levels.
This is a great time to run some reports in your donor database and see what kind of gifts your supporters are already making. If your average recurring donor gives $30 every month, that's a great place to start the suggested amounts on your form.
For each pre-selected amount, try providing context for how each donation contributes to your mission. That will help donors understand their potential impact and make the option to give regularly more appealing.
Step 6: Test the Process
Before going live with your donation page, test the entire process from start to finish. Then test it again.
Make a sample recurring donation—or several—to ensure the transaction and email confirmations work as expected. Did it work? Great! Now, keep testing.
The process may look different on desktops, tablets, iPhones, Android devices, and even different web browsers. Take into account what kind of device, browser, or credit/debit card your donors might be using and test them all.
Step 7: Launch Your Recurring Giving Program
Once your donation page is live, promote it through your website, email campaigns, social media, and other marketing channels. Emphasize the impact of recurring donations on your organization and demonstrate the value of sustained support.
To make your campaign even more appealing to your community, consider naming each recurring gift tier—-depending on your nonprofit's overall brand, you could either go with fun names ("Superfan," "Cat Lady") or more serious ones ("Supporter," "Friend").
Step 8: Engage and Acknowledge Your Donors
Regularly engage with your recurring donors. Send personalized thank-you emails, updates on your nonprofit's progress, and stories of how their contributions are making a difference. Acknowledge their ongoing commitment to your cause. One of the number one reasons that donors stop giving is because they believe their gifts aren't making an impact. Do everything in your power to ensure that doesn't happen!
Step 9: Monitor and Optimize
Keep a close eye on the performance of your recurring giving program. Use the data provided by your fundraising platform to monitor donor retention rates, adjust your communication strategy, and make improvements to your donation page. If you want to see an example of a dynamite donation form that incorporates a ton of best practices (and was built in Neon CRM!), check out the example in the blog post below.
Now's the Time to Set Up Recurring Donations
Recurring donations can be a game-changer for your nonprofit. By providing sustainability, growth, and donor loyalty, a well-run recurring giving program can take your organization to the next level.
Setting up the ability to take recurring donations is relatively straightforward. Choose a fundraising platform that will support them, create and customize your donation form, and spread the word about your recurring program. It may take a little while to build a base of recurring donors, but the payoff will be worth it!
If you don't have recurring donation options set up, what are you waiting for?
Does Your Fundraising Platform Support Recurring Donations?
If the answer to that question is: We don't have the right fundraising platform, then you're in luck: Neon CRM has a whole suite of tools that your staff can use to support a recurring donations program.
You can use our tools to set up unlimited donation forms, add recurring donations and custom gift amounts, target messaging toward different donor segments, and take advantage of a multi-step form that will help donors complete their transactions.
Want to learn more about Neon CRM and see the system in action? Join one of our regularly scheduled group demos. These 30-minute no-pressure sessions provide a broad overview of everything the system can do, from fundraising and donor management to email marketing, events, and more.
Click the button below to find a session that's right for you!
Join the discussion in our Slack channel on connected fundraising